15 Revealing Signs a Relationship Will Last
Picture this: you have just met this wonderful person who certainly has all the qualities you have always wanted in a partner. You fall for their effortless charm and agree to go out with them, and in no time, you are in a relationship with them.
What you two have is beautiful, well, at least for some months before it finally hits you that the relationship is just not working.
In a moment of self-reflection, you look back and realize that there were so many things you initially ignored about your partner. Maybe, instead of looking for signs a relationship will last forever, you were blinded by love and caught up with other emotions.
Well, such a scenario is always a possibility when a relationship is only founded on emotions. And so when the emotions run their course, there is really nothing much to hold the relationship together. But the good thing is that there is always a way to tell whether a person is truly meant for you.
Read this article to find out what are the signs a relationship will last and use it to guide your decision.
What makes a relationship last forever?
There is no set formula for what makes a good relationship last, as different people have different expectations from their relationships. Furthermore, longevity is not the only goal for relationships, as it should never be prioritized over assessing how healthy the relationship is.
However, experts have studied relationships and determined that factors like communication, marital satisfaction, intrinsic motivation, family structures, and other such variables can play an important role in determining the longevity of a relationship.
"But will my relationship last?"
Yes, it can if you ensure that you maintain honest communication, openness to evolve with each other, trust each other's individuality, respect the other person as an equal, and be prepared to make compromises for the relationship.
You must treat these as signs a relationship will last, and in their absence, things may not work out.
15 telling signs a relationship will last
Still, wondering how to know if your relationship will last? There are some clear signs that point out that a relationship is healthy and headed in the right direction.
Here are some signs a relationship will last, and you can use these to check the state of your relationship.
1. Mutual respect
The very first thing that should tell you whether your partner is the right person for you is the amount of respect they accord you. It is always easy to tell whether they are a respectful person by just how they treat other people or their friends and family.
People can get quite busy, so if they go out of their way to make time for you, then they are worth considering. Since that shows that they honor your position as their partner, and that is respect.
Also, nothing beats honesty when it comes to evaluating whether a person is respectful. This is one of the clear signs a relationship will last.
2. Mutual compromise
A lasting relationship is made of two people who are intentional about making things work between them. And what this essentially means for the two of you is that you will have to make so many sacrifices along the way.
So if your lover is reluctant to make sacrifices for you, they really don't deserve you. Because if you are the one who is always making sacrifices for them, you will end up with a heavily unbalanced relationship.
Thus, the sacrifices they make or don't make can reveal if they really care about you and your well-being. Can you depend on them to come through for you when you are in trouble?
3. You share the same values
One of the things that usually lead to conflict amongst couples is the fact that they have very different outlooks on life. You can easily avoid falling into this trap by understanding their values and how they shape their understanding of life.
Are their values similar to yours?
If they are not outrightly clear, then there is no harm in asking them for clarity. The reason why shared values are important is that they ensure decision-making in the relationship is easy.
4. Unconditional and enduring love
We do agree that no one is perfect and love is unconditional, right? Well, there are so many reasons why your beloved should practice this kind of love. When they love you with all your flaws, they will be the only support you need to become a better version of yourself.
Even when the rest of the world thinks you are worthless, they will still see so much value in being with you. And that will guarantee happiness in your relationship for many years to come.
5. Familial approval and love
Yes, a relationship is between two people, but before you consider that next partner, find out what your close family and friends think of them.
These are people who have been in your life for so many years, and they probably know what is best for you. They can really help you think clearly before making a big decision regarding this new partner.
Also, be observant of how they treat the people who are close to you, as it will reveal to you their true character. If they are the right partner for you, they will not only respect you but also the people whom you care about the most.
6. You show each other off
Men express their feelings very differently from women. Your partner may not tell you that they love you, but they will prove their love for you by how they treat you. One of the ways a partner will do this is by showing you off to their closest friends.
Indirectly, that is them telling you how much of a gem you are and the fact that they are proud to be with you. Another thing about them showing you off is that they act possessively towards you and their place in your life.
7. You listen to each other
Communication is very key to sustaining any relationship through its ups and downs. Therefore, you deserve a man who will not always bend towards having his way at your expense.
He has to be mature enough to listen and consider your opinion in all the decisions you have to make together. This trait is also what will anchor you as his one and only confidant.
You will be the one person who he always runs to when he is in problems and needs someone to help him think through things. Definitely, something you want, no?
8. Engaging conversations
We all deserve that one person whom we look forward to sharing the daily details of our lives with. If your man is not this person, then your relationship is in big trouble.
See, intimate conversation is one of the most efficient ways to build an emotional connection with just anyone.
Thus any wonderful relationship deserves an environment where you can talk about just anything and be enriched. Such an environment creates an avenue for openness in your relationship that will make you two even closer.
9. You give each other space
Wondering how to make a relationship last? Try to give space to each other.
When a relationship is crippled by insecurities and unhealthy possessiveness, a partner may feel threatened or insecure when the other one is spending time away from them. But this is not the case with relationships that last.
10. You both don't hold grudges
Relationship counseling often relies on research when it advises couples to move past their issues and practice forgiving each other. It can give the couple the ability to move past minor issues and focus on their togetherness without the negativity of resentment.
11. You both prioritize quality time
Spending time with your partner enhances your relationship, as per studies. So, if you are looking for signs a relationship will last, check whether a couple prioritizes spending time with each other and has moments of togetherness constantly.
12. You both have close friends and family
A relationship can become all-consuming and may make you lose touch with your loved one. But this is not a healthy thing.
Signs a relationship will last include having meaningful bonds with people outside the relationship. Without this, the couple may become extremely codependent and, in the long run, may resent each other for feeling lonely or having no friends.
13. Sex is not the only connection you share
Emotional intimacy is as important as sexual satisfaction in a relationship, and couples who recognize this are more likely to stand the test of time than the ones that don't.
14. Your personalities complement each other
Compatibility is an important factor in any relationship, but especially in a romantic partner. Usually, the couples who have a lasting relationship are the ones whose personalities and temperaments complement each other, as it brings out the best in each of them.
15. You are both open to making changes
One of the main signs a relationship will last is that both partners, when they realize that their actions and habits are harmful, are willing to make necessary changes. Both of you will feel comfortable making sacrifices as it is a mutual attitude, and there is a disbalance of power.
Watch this video to learn how close relationships can change your life:
Some commonly asked questions
Here are some answers to pressing questions related to signs a relationship will last that will help clear up your doubts related to this topic:
How long does an average relationship last?
To know how long does a relationship lasts, we must consult various studies that have been gathered by various researchers, but the answers vary based on the societal structure, age of the partners, and circumstances of each partner.
What makes a relationship successful?
A relationship is successful when both partners are happy and remain connected to each other. The relationship becomes the foundation for individual growth and development. It helps them both evolve with each other and grow in all areas of their lives.
Final thoughts
I bet these tips now eliminate all the questions that you had about whether the current lover you are seeing is the right one for you. Mostly, these traits won't be so obvious to you in the initial interactions that you will have.
But you need to be more deliberate in establishing whether they are the right fit for you. Ask them all the questions that you need, and be sure to study how they behave around you or their friends. With that, you will be able to gather a lot of them that will help you make the best decision.
Share this article on
Want to have a happier, healthier marriage?
If you feel disconnected or frustrated about the state of your marriage but want to avoid separation and/or divorce, the marriage.com course meant for married couples is an excellent resource to help you overcome the most challenging aspects of being married.
Learn More On This Topic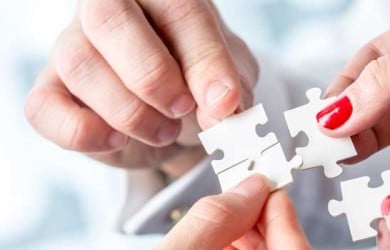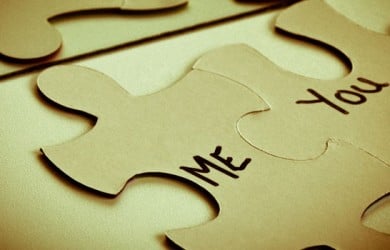 You May Also Like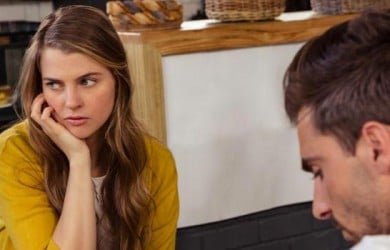 Popular Topics On Married Life