All You Need to Know About Everlasting Love
We all dream of everlasting love. A love story that goes for ages to come. The trust and the feeling of being in love stay fresh for years and years to come. However, not many are able to achieve this; some are even unaware if they've achieved it.
So, let's celebrate love and look at the everlasting love meaning, some of the greatest songs and some heart touching quotes.
Love is to just love. It means nothing to expect anything in return. It is to make others feel comfortable, happy and stable no matter what. Love is to about to never say sorry. Hollywood has given us some of the greatest love story movies of our time like The Notebook, P.S. I Love You amongst others. In movies they do talk about true or everlasting love for each other, but how to know if you're in the 'real' love? Let's have a quick look before we move forward.
How to know if you're in everlasting love?
1. Acceptance
The everlasting love meaning defines well and shows how to know when you're in love. When you're in love, in everlasting love, you accept the person the way they are.
You don't want to change them a bit; you overlook their negative side, besides you cherish every bit of them. This only happens when you've been able to see through their heart and know that they are the one for you. It is indeed important to have a long lasting love. Where there is no acceptance of the person for who they're, there is bound to have certain clashes as time passes.
2. Feel good
When was the last time you experienced long-lasting happiness when you had a crush on someone? It never happens.
When you have a crush, you stay upbeat and happy for the time being and then gradually it fades away. Nonetheless, then you're in everlasting love, you would find yourself surrounded with happiness for days, weeks and even months.
Things around you will change and you suddenly will enjoy every bit of your day, with that person or with the thought of that person.
3. Cherish ups and downs
We all know that relationship goes through ups and downs but not many are ready to cherish this and accept it as a part of life. However, when you're in everlasting love, you cherish every part of the relationship, even the bad ones.
So, you suddenly find yourself in a situation that ups and downs don't affect the intensity of your love towards your partner at all.
4. Understand that sex will change in due course
Sex is an important part of any relationship.
However, not many understand like your relationship, even sex goes through various stages. It is passionate in the start and then post-parenthood it stretches and later in the years it happens seldom. However, when you're in everlasting love, you tend to overlook everything and cherish every stage of sex. For you being with your partner matters than anything else.
5. Accept the differences
No two individuals are the same. Sadly, not many are able to understand this when they get in a relationship. However, the thing is different when someone is in everlasting love. They understand this and accept the person even if they have certain differences. The differences don't seem to bother them at all. They are madly in love anyway.
6. Ready to face any challenge
A relationship is a troubled path.
Sometimes it a sunny day and some days are full of dark clouds. The love is put through tests quite often and one who is in everlasting love easily walk past any challenge life throws on them. They fight back or find a solution to their problems together. All that matters to them is their togetherness at the end of the day.
7. Respect each other
Respect in a relationship comes automatically.
No one demands or is forced into it. In everlasting love, it comes automatically. You see good things in your partner and are happy for being with them.
You might often find yourself talking about your partner's good things to others as well. This speaks highly of you and how much you're in love with your partner. However, you don't always brag about it, because deep down you know how much you love your partner.
8. Safe feeling
This will be an everlasting love most important aspect. Feeling safe is important. A slightest of doubt can destroy your relationship completely. So, in everlasting love, you feel safer than before. You know, no matter what, your partner will be close to you all the time.
Everlasting love song
I don't want to lose your love – John O'Banion

Sea of Love – The Honeydippers

The Best of Me – Olivia Newton-John/David Foster

Because you loved me – Celine Dion

Endless Love – Lionel Richie & Diana Ross

Eternal Flame – Bangles
Everlasting love quote
The stars, that nature hung in heaven and filled their lamps with everlasting oil, give due light to the misled and lonely traveler. – John Milton

The soul is everlasting, and its learning experience is lifetime after lifetime

I want you to know one thing, I will always be true to you, and I will always say to you, I love you. – Auliq Ice

You are every reason, every hope, and every dream I have ever had. – Nicholas Sparks
Share this article on
Want to have a happier, healthier marriage?
If you feel disconnected or frustrated about the state of your marriage but want to avoid separation and/or divorce, the marriage.com course meant for married couples is an excellent resource to help you overcome the most challenging aspects of being married.
More On This Topic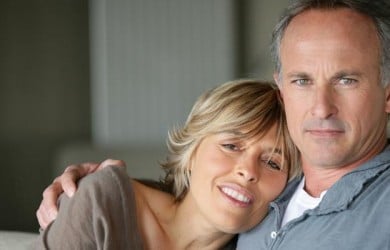 You May Also Like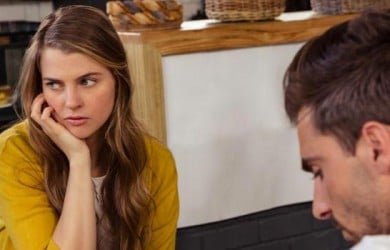 Popular Topics On Married Life