15 Signs to Know if You're in Everlasting Love
We may often dream of everlasting love, i.e., a love story that lasts ages. In it, the trust and the feeling of being in love stay fresh for years and years to come. However, only a few can achieve this; some are unsure whether they've achieved it.
So, let's celebrate love and look at the everlasting love meaning, some of the greatest songs and some heart-touching quotes.
Love is to love. It means nothing to expect anything in return. It is to make others feel comfortable, happy and stable no matter what.
Hollywood has given us some of the greatest love story movies of our time. And in these movies, they talk about true or everlasting love for each other, but how to know if you're in 'real' love? Let's have a quick look before we move forward.
What is everlasting love?
Does anyone know what everlasting love definition is? How can you define something so beautiful and rare?
What is everlasting love but a dream of many? Like what we've read and watched in fairytales, we dream of meeting the person we would spend our life with.
There are also movies and everlasting love songs that sink deep into our consciousness, making us yearn to find our true love.
Unfortunately, everlasting love meaning is far from these.
The meaning of everlasting love is different for everyone, and for some, it still changes. As a person matures, the meaning of everlasting love changes.
Most of us think that everlasting love is finding a person with whom you will be a companion, partner, and someone who will share your life dreams.
How do you build everlasting love
Who doesn't want to have an everlasting love? What is an everlasting love's secret?
Being able to say that you have found your lifetime partner is more than just everlasting love quotes and songs. It's a combination of a lot of things.
It takes a lot of work to achieve this milestone. You'll face many trials, and if one of you gives up, you must try again.
If you have found a partner willing to work with you and hold your hand along the way, that's already a good sign. Combined with the 5 key elements and marital therapy, if needed, achieving true and lasting love is possible.
15 signs to know you're in everlasting love
There are no guarantees in love; someone who makes your heart flutter right now might become someone you can't stand later. Indifference or resentment may set in if your love lacks a healthy foundation.
Here are some signs that can let you know that you're in a relationship with an everlasting love:
1. Acceptance
The everlasting love meaning defines well and shows how to know when you're in love. When you're in love, in everlasting love, you accept the person the way they are.
You don't want to change them a bit; you overlook their negative side and cherish every bit of them. This only happens when you've been able to see through their heart and know that they are the one for you. It is indeed important to have a long-lasting love.
Where there is no acceptance of the person for who they're, there are bound to have certain clashes as time passes.
Related Reading: 

Developing Acceptance Skills in a Relationship
2. Feel good
When was the last time you experienced long-lasting happiness when you had a crush on someone? It never happens.
When you have a crush, you stay upbeat and happy for the time being and then gradually, it fades away. Nonetheless, you're in everlasting love, and you will be happy for days, weeks and even months.
Things around you will change and you suddenly will enjoy every bit of your day with that person or with the thought of that person.
3. Cherish ups and downs
We all know that relationships go through ups and downs, but only a few are ready to cherish this and accept it as a part of life. However, when you're in everlasting love, you cherish every part of the relationship, even the bad ones.
So, you suddenly find yourself in a situation where ups and downs don't affect the intensity of your love towards your partner.
Related Reading: 

How to Cherish Your Spouse in 4 Steps
4. Understand that sex will change in due course
Sex is an important part of any relationship. However, not many understand your relationship; even sex goes through various stages.
Sex can be passionate in the beginning and then it may dwindle a bit with time. However, when you're in everlasting love, you tend to overlook everything and cherish every stage of sex. For you being with your partner matters more than anything else.
5. Accept the differences
No two individuals are the same. Sadly, not many can understand this when they get into a relationship. However, the situation is different when someone is in everlasting love.
In a love that will last, couples understand each other's individuality and accept the person even if they have certain differences. The differences don't seem to bother them at all. They are madly in love anyway.
6. Ready to face any challenge
A relationship is a troubled path. Sometimes it is sunny and some days are full of dark clouds.
Love is usually put through tests quite often, and one who is in everlasting love easily walks past any challenge life throws at them. They fight back or find a solution to their problems together. All that matters to them is their togetherness at the end of the day.
7. Respect each other
Respect in a relationship comes automatically.
No one demands or is forced into it. In everlasting love, it comes automatically. You see good things in your partner and are happy to be with them.
You might often find yourself talking about your partner's good things to others. This speaks highly of you and how much you're in love with your partner. However, you don't always brag about it because, deep down, you know how much you love your partner.
8. Safe feeling
This will be an everlasting love most important aspect. Feeling safe is important. The slightest doubt can destroy your relationship completely. So, in everlasting love, you feel safer than before. You know, no matter what, your partner will be close to you all the time.
9. You've found a best friend
What happens in love everlasting? Well, you will find your best friend in your partner or spouse.
It's when you can freely be yourselves with one another. You don't just have a partner; you have your best friend, and you are in love.
Can it get better than that?
What's nice about this type of bond is that if your romance fades or declines, you will still be okay since you've created a solid foundation for your relationship.
10. You are honest with each other
A long-lasting love meaning revolves around a couple who has reached a point where they can be honest with each other.
Some may laugh and think it's not possible, but it is.
Whether it be triumphs, worries, doubts, or even mistakes, you run to your partner and this person is the one to whom you want to talk.
If you have disagreements or issues, you can address them and be honest without being afraid. This helps couples find a solution faster, thus making their relationship better.
11. You can talk about anything
Imagine being married to someone with whom you can freely talk about anything under the sun, yet you feel that even though you've done this often, you still learn from each other.
Isn't that beautiful? Learning and growing together is an everlasting goal for lovers.
12. No more petty jealousy
What does everlasting love mean? When you've found the one with whom you can share this everlasting love, you won't need to feel jealous.
Jealousy is a mirrored insecurity, but when you are with your partner who makes you feel secure, there is no room for these petty issues. You focus on the things that matter, like your future.
Related Reading: 

15 Signs of Jealousy in a Relationship
Check out this video to learn how jealousy destroys your thinking:
13. You share similar values and beliefs
As you mature, you find yourself in love with the person with whom you share the same beliefs and goals in life. You listen to and value each other's opinions as an equal.
You reach goals and then make new ones, but overall, you enjoy every experience because you are with your best friend, your partner. That's how a love everlasting is explained.
14. You want to be better – together
When you have found your everlasting love, you don't focus on pampering this person.
Change is what you want for yourself and your partner. You want to be better, not just for your partner but for yourself as well. You dream and set goals, and what better way to do this than to gain the support of your partner?
You inspire each other to do better, be better, dream big, and reach for your dreams. This is how a relationship should look like. You have goals as a couple, but you also have goals for yourself.
Imagine two people doing this in their relationship. Wouldn't it be wonderful?
15. You can see yourself growing old together
Everlasting love is a love that doesn't have an end. That's how we view it, right? Close your eyes and imagine yourself decades from now.
Do you see your partner with you? Do you imagine making silly jokes with each other, traveling, and talking about your memories?
That's another relationship goal for a couple who aims for everlasting love – seeing yourself growing old with your partner and no one else comes close to this.
If this isn't true and everlasting love, then what is?
Related Reading: 

10 Ways to Know Your Self-worth in a Relationship
FAQ
How long does true love last?
Romance may fade, but what about true love? When you have found the right person, you'll know. However, it is challenging since it takes months and years to cultivate a rare love like this.
Like a diamond, we polish true love by overcoming trials, misunderstandings, and other issues, but what sets a couple apart from the others? Their love is solid; no matter how some try to break them, they will still come out stronger than ever.
That being said, true love lasts a lifetime. It's a lifetime of working together, making memories, enjoying life, and, most of all, being with each other.
Takeaway
Everlasting love bible means a love that has no end, much like how our Lord God loves us.
You may ask, "Is this type of love possible for us?"
It may not be as great as the movies promise, but everlasting love between a couple is indeed possible. It's when two people endure challenges and become stronger, wiser, and together.
They are not perfect, but their love is shielded by faith, respect, love, and friendship.
Share this article on
Want to have a happier, healthier marriage?
If you feel disconnected or frustrated about the state of your marriage but want to avoid separation and/or divorce, the marriage.com course meant for married couples is an excellent resource to help you overcome the most challenging aspects of being married.
More On This Topic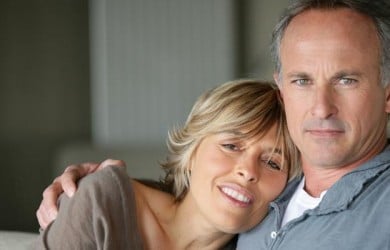 Recent Articles
You May Also Like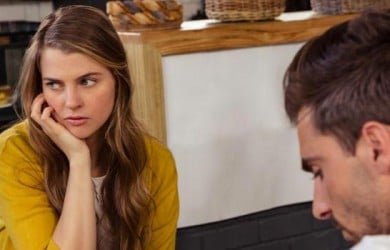 Popular Topics On Married Life