How to Romance With Your Girlfriend or Wife: Romantic Tips for Her That Actually Work
Want to make your lover go weak in the knees? Give her the romance she wants with these romantic tips for her.
As you read on you love these really romantic tips for her as they will help you feel more connected to your spouse.
Want her to look at you with cheesy heart-eyes?
Make her soul smile with these romantic tips for her.
As you read this narrative on a love story, you will get some creative romantic dates ideas for her. The special woman in your life.
Whoever said that romance is dead never met Carole Nottingham.
Carole is a late 50's company vice-president for a major bank, but the stereotypical image of a staid conservative banker could not be further from how Carole lives her life.
Carole embodies and lives romance.
She and her husband consciously choose to keep romance as an important part of their lives.
People who work with her feel she is a centered, trustworthy and focused colleague. Her friends comment that she is the most thoughtful one of their group.
Romance permeates her world and can be seen in her fashion sense and her personal style. Whether it is romantic ideas for her at home or romantic tips for her, there is no dearth of ideas to get the women in the mood.
We have tapped Carole as our expert in all things romance.
She will share romantic ideas for her, divulge how to bring romance into everyday life and some easy-to-follow tips on romantic date ideas for her.
Enhance, enhance, enhance
Carole met us in a conference room at the headquarters of her bank.
Looking effortlessly chic in an Armani monocolored black suit, she sat down in one of the comfortable leather executive chairs that surrounded the large conference table.
She moved the large vase of ivory vanda orchids so that nobody's line of sight was florally impeded.
She began, "I am so honored to have been invited today to speak with you about the topic nearest and dearest to my heart, romance.
I want to share some of my thoughts and tips about this most important topic of romantic tips for her. I have a one-word motto for life: `Enhance". Now let's get down into our Q and A.
Q: What exactly is romance?
A: What a great question to start. In my mind, romance is as essential to my life as oxygen. I think romance can be interpreted in more than one way.
Everybody may have a slightly different idea of what constitutes romance, but I see it like this. For me, it is the feelings and excitement associated with love.
Romance is thoughtfulness about another person.
Romance enhances many aspects of life. Romantic tips for her are all about being reminded how much the significant other is loved and cherished.
Q: What are some romantic gifts you've received?
A: Well, there have been a number of them. Here's one of my romantic gift ideas for her.
The usual ones of course: roses, bouquets, chocolates, cards. But what really spells romance to me are the unexpected gifts: the limo to the airport before catching a flight when he knows how much I hate taking the bus, the surprise dinner he cooks, the surprise lunch sent to my desk at work.
Gifts do not have to be jewelry or baubles, but there is nothing wrong with something sparkly!
One of the most romantic gifts I have received is a hand-written letter.
People so seldom use pens and paper, but just seeing my love's writing, brings me to a different level of intimacy. That's one creative romantic tips for her that will restore the enjoyable romance with the old world charm.
Also watch:
Q: What are some romantic ideas for her?
A: Again, there are the usual romantic tips for her to amp up the passion and romance, you know, dinner and a movie.
Nothing wrong with that. But anytime you are together, there should be an element of romance. Even a trip to Home Depot can be romantic if you are with someone you love.
Look up at the moon as you traverse the large parking lot and remember that there is a lovely selection of orchids at most Home Depots!
I also love picnics no matter what season. One of my favorite romantic tips for her. Can't go wrong with that one.
There is just something about eating in the open air either sitting on a blanket on a lawn or sitting on a picnic bench, that is so romantic.
One of our most romantic dates was when we both volunteered to help build homes for Habitat For Humanity.
We both feel strongly that we should give back, and seeing each other helping build a home for a deserving family was one of the most romantic dates we have ever had
Q: What are some romantic ideas for her in the bedroom?
A: Okay, let's start with the cliches: votive candles, low lighting, a heart made of roses on the bedspread.
Sure they are all good, but to notch it up a bit try adding surprising mood music.
Your bed will be the focal point in your room, so design it in a way that means romance for you.
Let me describe it.
White carpeting wall to wall, low lighting, white cymbidium potted orchids, two potted palms. The linens on my bed are white Frette. Everything is white. It is my refuge from the world, my oasis, and the singularly most romantic evening ideas for her.
Q: Do you think everybody should go to this sort of bedroom?
A: Just like mine? No.
Everybody has a different idea of what makes for a romantic bedroom. Some people might like shades of blue or red, or maybe even a theme or period furniture. It is up to your own personal taste and it may also develop and change over time.
When it comes to romantic ideas for her, the world is your oyster.
Q: What about romance at home? What's best?
A: Like bedrooms, this is subject to personal taste and budget.
Believe me, I have lived in places on zero decorating budgets, but have still managed to get the romantic look I was after. Here's an additional tip on romantic ideas for her: votive candles.
They cost next to nothing but putting thought into your dates with a keen eye for detail, tops the list of romantic tips for her.
You can float them in bowls of water and with low lighting, they look so romantic in living rooms, bedrooms and bathrooms.
Decorating with swaths of cloth, one friend used beautiful material from Indian saris which she picked up very cheaply. It looked quite romantically exotic. Romantic decor at home is limited by your imagination and budget, of course.
Q: Any last words on romantic ideas for her?
A: No matter how old you are or what your circumstances are, romance should be part and parcel included in your life.
It enhances everything even the most mundane chore can bring back romantic memories. Let me give you an example: I dry my dishes with tea towels which we both picked out on our honeymoon in Ireland.
I hate drying dishes, but since I use these towels, they trigger those fond romantic memories and bring a smile to my face despite the fact I am in the midst of doing a chore I despise!
And lastly, as we wrap up our list of romantic tips for her, give her your full and undivided attention, and the only caveat is that you don't phub her.
Remember you bae is worthy of affection and attention. She should not have to beg for your time and attention.
Share this article on
Want to have a happier, healthier marriage?
If you feel disconnected or frustrated about the state of your marriage but want to avoid separation and/or divorce, the marriage.com course meant for married couples is an excellent resource to help you overcome the most challenging aspects of being married.
More On This Topic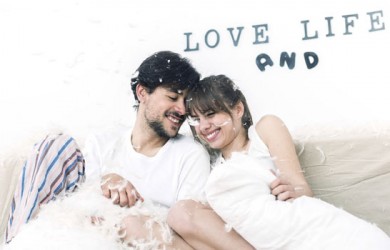 You May Also Like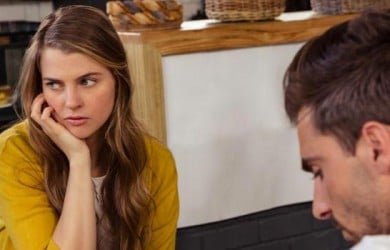 Popular Topics On Married Life