How Unrequited Love from a Distance Feels Like
Long distance relationships are hard, but loving someone from a distance is even harder. It is not about physical distance. It's different from a long distance relationship. Love from a distance is when there are circumstances that prevent you from being together.
The reasons are not important. It can be temporary or forever. The point is, the feeling of love is there, but the relationship is not feasible. It is a clear case of the head making rational decisions for the heart. That is what gives love from a distance meaning. Once the heart takes over, things change.
There are several types of love from a distance. The examples given are from Pop culture references, and some of them are based on a true story.
Heaven and earth
It's when two people of different social status are in love, but the world is against their relationship. There are two examples in the movie "The Greatest Showman." The first is when the young P.T. Barnum fell in love with the daughter of a rich industrialist.
Their parents are against the relationship. The same can be said for Zac Efron and Zendaya's characters in the later part of the movie. Love from a distance of this type can result in a healthy relationship if the couple works hard enough to gain acceptance by closing the social status gap.
The honor code
In the movie "Love Actually," Rick the Zombie Slayer is in love with his best friend's wife. He manifested this love by being cold and distant to the said wife while maintaining his close friendship with the man. He is aware of his feelings, and he deliberately acts in such a way to make the wife hate him.
There are several reasons for acting the way he does. He doesn't want the couple to figure out his true feelings. He is aware it only result in conflicts. Most importantly, he knows that his feelings are unrequited and is not willing to risk the happiness of his best friend and his wife for his own.
Watch the movie to find out what happened in the end. It is the best example of love from a distance quotes described by poet Federico Garcia Lorca,
"To burn with desire and keep quiet about it is the greatest punishment we can bring on ourselves."
First love never dies
In the movie "There's Something About Mary," Ben Stiller has one short encounter with the High School Idol Mary, played by Cameron Diaz. He spends his life thinking about her and never gave up on his feelings, but not doing anything about it. The same can be said about the movie "Forrest Gump," where Tom Hanks acting one of his best roles as the title character never gave up on his first love, Jenny.
People who are into the first love never dies type of love from a distance move on and live their lives. They sometimes marry and have children. However, it doesn't change the fact that time and again they keep remembering that one person they loved with all their being when they were young, but never formed any significant relationship.
The observer
In the movie "City of Angels," an angel played by Nicholas Cage falls in love with a doctor played by Meg Ryan. An immortal who spent eternity observing people took an interest in one particular person, and while serving his angelic duties he spends his free time observing Meg Ryan from a distance and grows more and more interested in her.
The other party obviously does not know he even exists. The characters continue on with this one-sided relationship where both of them live their lives while one spends their time watching the other from the background. It is the classic definition of love from a distance.
Many observer cases end when they find ways to eventually meet their love interest. Once the other party is aware of their existence, the observer type evolves into one of the other love from a distance type, and more often than not, one of the last two below.
Related Reading: Managing a Long Distance Relationship 


The taboo
In the movie adaptation of the novel "Death in Venice," Dirk Bogarde plays an aging artist (it's different in the novel and movie, but both are artists) who resolved to spend the rest of his days in Venice. He eventually meets and falls in love with a young man Tadzio. He does what he can to attract the attention of the young boy while fantasizing about him in private. He is aware that his feelings are taboo and can only say I love you from a distance.
The main character is aware that he is losing control of his own senses and conflicted by his desires and rational thought. Watch the movie to find out what happened. It has one of the best movie endings of all time.
On the other hand, in the movie, "The Crush" starring Alicia Silverstone as young minor develops an obsessive and unhealthy attraction to Cary Elwes adult character. It starts as this type of love from a distance which eventually evolves into the next and most dangerous type.
The stalker
In the movie "The Crush" love turns into an unhealthy obsession that turned toxic and destructive. In a Robin Williams movie titled "One Hour Photo," The observer type also evolves into this dangerous stalker type resulting in destructive and dangerous behaviors.
There are honorable and dignified ways on how to love someone from a distance. On the other end of the spectrum, it is also possible for such unrequited love to evolve into a dangerous obsession. There are literally thousands of documented crimes of passion worldwide. It is a thin line between passion and obsession.
When you are attracted to someone, and it eventually becomes a love from a distance, then make sure to watch all the movies mentioned in this article. There are good endings, bad endings, and terrible endings. Do what you can to avoid the mistakes the characters in the movie made that resulted in a terrible end.
Related Reading: How to Make a Long Distance Relationship Work
Share this article on
Want to have a happier, healthier marriage?
If you feel disconnected or frustrated about the state of your marriage but want to avoid separation and/or divorce, the marriage.com course meant for married couples is an excellent resource to help you overcome the most challenging aspects of being married.
Learn More On This Topic
You May Also Like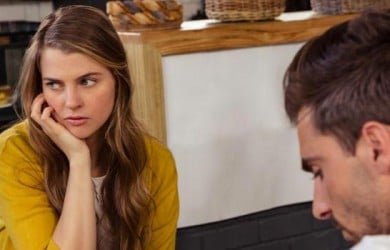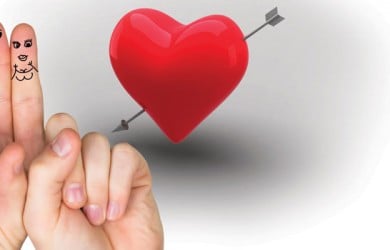 Popular Topics On Married Life