9 Ways to Handle Being the Last One to Get Married
Are you the last one to get married among your friends? If the answer is yes, you need not panic. Read this article to learn coping mechanisms regarding societal expectations.
One of the most important milestones in an adult's life is marriage. Even if you don't realize it, wedding, engagement, pregnancy, and childbirth announcements from your age-mates, friends, or acquaintances are all signs that you've become an adult with certain expectations.
Moreover, suppose you are the only single person among your friends. In that case, it can get lonely and frustrating when everyone is getting married or some are married with kids.
At this stage, you may ask yourself when is the best age to get married and have a baby or if it's the right time to get married.
Not everyone will get married or get married at a certain age. However, you may be confused or worried about societal pressure and expectations. Some often wonder, "All my friends are getting married; what should I do?"
There is nothing terrible about waiting for the "right time" to get married or date. If you feel like the last one to get married and don't want to bow down to pressure, there are ways to cope with societal expectations.
In many societies, marriage is considered an important social institution where many family foundations are built. As such, it is often associated with various expectations, norms, and pressures.
Family community and social pressure to marry refer to the influence and expectations placed on individuals by their families, friends, social networks, and society to be in a marital relationship. These pressures are often rooted in religious, traditional, and cultural beliefs, where marriage is considered a fundamental institution for societal stability and continuity.
The expectation to marry can arise from any angle. For instance, parents can desire their children to fulfill the family obligation of continuity of name, societal norms, legacies, or maintain social standing.
Consequently, such pressures can make individuals feel obligated or compelled to marry, regardless of their feelings, beliefs, personal preferences, or readiness. It's more challenging when your brother and sister get married, making it glaringly enough your singlehood status.
Some families and societies usually have a stipulated age, considered the best age to marry. This situation might make you say, "All my friends are getting married; what can I do?" If it appears you are the last one to get married or all your friends are settled down, it's normal to feel like time is going.
You need not stress yourself over this issue. This article will show you nine ways to cope with societal expectations.
9 ways to cope with societal expectations on marriage
All my friends are married; how can I stop wanting to get married? You are not the only one. Many people feel this way when they are not ready for marriage commitment, but their families and friends are on their necks.
Coping with societal expectations on marriage can be challenging, but there are strategies you can employ to navigate this pressure. Here are nine ways to cope
1. Self-reflection
Nothing is wrong if you feel marriage isn't suitable for you or you are not ready. Nonetheless, it is crucial to understand your values, desires, and priorities regarding marriage. Knowing yourself better will help you make decisions aligned with your aspirations.
Learn about signs someone is worth fighting for in this short video:
2. Communicate with your family and friends
Your friends and family are on your neck because they do not know your marriage stance. It is your job to make them understand and to do that, you must communicate clearly.
Start by sharing your thoughts and feelings about marriage with trusted friends and family members. Open dialogue can help them understand your perspective and reduce their pressure.
3. Set boundaries
Another way to cope with family expectations of marriage is to establish clear boundaries with family and friends regarding discussions and expectations related to marriage. Expectedly, they may try to tease you occasionally, which might anger you. However, it is best to communicate your choices and ask for their understanding respectfully.
4. Focus on personal growth
Even after setting clear boundaries, you might still be ambushed with marriage and relationship talk now and then. Instead of bothering yourself with others' thoughts, channel your energy into personal development, career advancement, and pursuing your passions.
Putting efforts into things that concern you most may help shift the focus away from marriage when you are the last one to get married.
5. Find support
"All my friends are getting married; I feel left alone." Try your best to find support among family and friends. Build a supportive network of like-minded individuals who respect your choices and provide encouragement. Alternatively, you can seek out communities that share similar values.
6. Seek professional help
"I might be the last one to get married; what can I do?" If the pressure becomes overwhelming, consider seeking guidance from a therapist or counselor for pre-marriage counseling who can help you cope with societal expectations on marriage and find coping strategies.
7. Practice self-care
Another way to cope with family expectations of marriage when you are the last one to get married is to engage in activities that bring joy, reduce stress, and promote self-care. Take time for hobbies, exercise, relaxation, and self-reflection to maintain emotional well-being.
8. Educate others
Many people get pressured to marry someone they don't love. To cope with your current situation, have open conversations about challenging societal norms and misconceptions surrounding marriage.
Share your perspectives with others to broaden understanding and acceptance when you are the last one to get married.
9. Be patient
If you will be the last to get married, so be it. Remember that everyone's path is unique. Stay confident in your choices and trust that you can make decisions that align with your happiness and fulfillment.
Some commonly asked questions
Here are answers to some pressing questions that may come to your mind if you are the last one to get married:
Why do I feel pressured to marry?
Feeling pressured to marry stem from many reasons, including societal expectations, family expectations, social comparison, fear of being alone, judgment from others, biological clock, personal beliefs, and values.
Regardless of your reasons, It's important to recognize that these pressures are societal constructs, and every individual's journey is unique. You are the controller of your life, and you can make choices based on your happiness and values.
What is the peer pressure of getting married?
The peer pressure of getting married occurs when you feel you might be the last one to get married because all your friends are getting married or married with kids. It may also occur if you fear missing out or constantly receive unsolicited advice from friends, family, and colleagues.
Final thoughts
Most societies value marriage as it signifies family, continuity, and the opportunity to transfer legacies from generation to generation.
Ultimately, coping with societal expectations on marriage requires a lot, including self-awareness, open communication, support, and the confidence to forge your path. Whatever others feel about you, happiness and well-being should be the guiding principles in your life decision.
Share this article on
Want to have a happier, healthier marriage?
If you feel disconnected or frustrated about the state of your marriage but want to avoid separation and/or divorce, the marriage.com course meant for married couples is an excellent resource to help you overcome the most challenging aspects of being married.
Learn More On This Topic
You May Also Like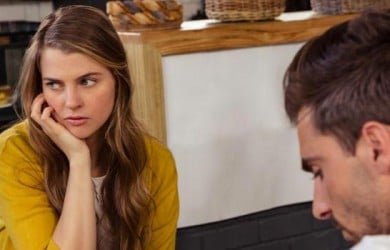 Popular Topics On Married Life