Facilitate Your Understanding of Types and Ways to Handle Financial Issues in Marriage
It's not just your life that will change when you are married, your finances change too and with financial issues in marriage cited as being a common cause of divorce. It's is helpful for any couple to understand how financial issues in a marriage can cause problems. By recognizing this as a couple, you'll be more aware of the typical financial problems that you could become subject to. So that you can avoid them, or recognize them when they occur and understand what you can do to overcome them, and in doing so, you can be one of those 'lucky couples' who doesn't argue over money!
Here is a non-exclusive list of the common types of financial issues that give rise to marital conflict:
Unbalanced lifestyles.

Feelings of guilt over spending.

Unrealistic financial expectations (in spending, saving, or investing).

Complications over prenuptial agreements

Arguments over savings and investments.

Unclear or misaligned financial goals.

Your pre-marriage financial situation.

Habits and patterns around money.

The small stuff (grocery shopping, or spending on coffee every day).
All of the above are all financial issues in marriage that can all cause problems, conflict and in some cases divorce.
But it's not all doom and gloom, now that you know the types of financial issues in marriage that can occur you now know what kinds of topics that you should be discussing and planning for with your spouse. In doing so, you'll not only protect your marriage, resolve marital conflict, but you'll also become closer and more communicative as a couple and in control of your finances – perhaps even making some financial gains from your efforts too.
Here are our tips for building a better marriage communication that will help you address such financial issues in marriage:
1. Full disclosure of your individual and joint financials
There are so many marriages where one spouse doesn't even know how much income their partner earns. To maintain an open, trusting and balanced marriage, both partners should know their household income. If one partner doesn't know the household income, they cannot make financial decisions, which is one financial issue in a marriage that can cause problems.
How can your partnership be balanced and fair if only one of you knows the real financial picture? Leaving your spouse in the dark is disempowering and points toward elements of distrust.
Full financial disclosure is not exclusive to household income, but also in all financial matters, including any financial problems that you may be experiencing alone, or that you have brought into the marriage. You'll reap the rewards if you can make open financial issues in marriage discussions an important and open topic with your spouse.
Honest prenuptial
Prenuptials are not the most romantic topic of discussion, but if one spouse has worked hard and brought an abundance of financial assets into the marriage, it is fair to acknowledge that those assets will belong to that partner if the marriage ends. Therefore a jointly discussed and negotiated prenuptial that clearly outlines what each spouse will be entitled to from the pre-marriage assets if the marriage breaks up.
This way all of the discussions around finances before marriage, and those created during a marriage can be organized so that both spouses have a plan to treat each other fairly if the marriage breaks. This act in itself can prevent divorce in the long run.
Joint accounts
It might be the standard advice, but most marriage professionals express that the most important way to avoid financial issues in marriage is, to be honest with your spouse and to discuss your financial position, both as a couple and individually.
Many financial issues in marriage occur when things become unbalanced. For example; arguments can happen over whether one of the spouses are contributing equally in some way, or not. Such as with contributing to the household bills, or in how much spare income each spouse has by comparison to each other. All of which could potentially lead to diverse lifestyles for both spouses.
Acknowledge how each partner can support each other financially
An easy way to avoid this common financial issue in marriage is to acknowledge how each partner can support each other financially, and in setting up a joint account. Both partners can make a monthly contribution to the joint account, and the remainder can be split, or proportioned according to salary. For example; if one partner earns twice the amount of income compared to their spouse that person pays two-thirds of the bills, and the other spouse pays one third. Making things fairer and more manageable for both of you to accept. This way both spouses are left with their own portion of the money to do with whatever they desire.
Protection
Fear of instability or uncertainty can cause a lot of financial issues in marriage especially if one spouse earns the majority of the money. Considering an income protection insurance protects against such matters – so that the pressure is off for both spouses if the primary earner cannot work. This will provide comfort and security for both spouses and reduce any potential financial problems related to future uncertainty.
Communication
The best way to keep financial issues in marriage at bay is to make communication a priority. Communication is always best if it is honest, and without blame, judgment and anxiety. It's with this mindset that you can easily discuss your financial issues in marriage without engaging in combat!
Wrapping up
Marriage is rife with its challenges and when you both take it upon yourself to resolve the financial issues in marriage, you pave way for a happier and smoother time together.
Share this article on
Want to have a happier, healthier marriage?
If you feel disconnected or frustrated about the state of your marriage but want to avoid separation and/or divorce, the marriage.com course meant for married couples is an excellent resource to help you overcome the most challenging aspects of being married.
You May Also Like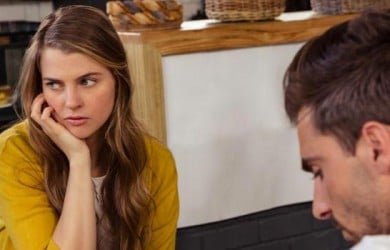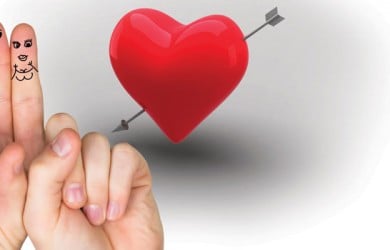 Popular Topics On Married Life