How to Deal with Stressful Relationship During Pregnancy
Pregnancy is a glowing phase for many couples alike. This is the time that couples bond and come closer to each other. It is the time when two people realize that they will be bringing and raising another human life, and the woes of pregnancy and the expectations that come with a baby are bound to change the relationship dynamics.
The changes in your body, the obvious curves, your bulging tummy, and the raging hormones that you might experience in your body have the power to throw you off balance when it comes to nurturing your relationship during pregnancy with your partner. At one point you and your partner may feel connected, and in another moment you may feel emotionally exhausted and isolated.
If you and your husband cannot agree on even one single thing and are constantly fighting, then don't worry because these fights are very common. Having a baby is a life-changing event and can drastically change a couple's relationship during pregnancy.
At the same time, a supportive relationship matters during pregnancy. The pregnancy hormones can impact would-be mothers differently. Some might experience a mix of high and low emotions while a few others might feel vulnerable or anxious.
Such stress during pregnancy can affect the otherwise healthy and hearty relationship between the couples.
Breaking up during pregnancy is not unheard of. Couples who are unable to cope up with stressful relationships can end up parting ways post-pregnancy. Marriage problems during pregnancy are common. Partners have to understand that relationships change during pregnancy and find ways to reduce stress during pregnancy and deal with relationship stress easily.
So if you are dealing with a stressful relationship during pregnancy, then don't worry because mentioned below are some tips to help you handle relationship stress during pregnancy.
1. Keep in mind that communication is key
Since this event is life-changing and can have a drastic impact on your relationship with your partner, it is essential that you keep the doors of communication wide open. If you and your partner do not talk or communicate and keep your feelings and problems to yourself, then your relationship is bound to be stressful.
To deal with relationship stress during pregnancy, it is crucial that you communicate, tell your partner how you are feeling and what you want and your partner. In addition, you should focus on your feelings and be considerate of your situation.
Now, you have to understand there are hardly any scripted guidelines on how to avoid stress during pregnancy. It depends entirely on the partners to find out how to deal with pregnancy stress.
Here, communication is the only key to address relationship problems while pregnant to smartly handle relationship stress during pregnancy.
2. Make time for each other
Amidst the visit to the hospital, gynecologist, and Lamaze classes, it is essential that you and your partner take some time out of your busy day and spend that time with each other.
Keep in mind that even though you are carrying the baby, your partner is also going through changes, such as the feeling of having a baby and being a father.
It is important that you talk to each other and spend time with each other to let the other person know that they are not alone. Go out for a movie or a romantic dinner in a fancy restaurant and enjoy being with each other.
3. Give space
On the other hand, you don't want to be continually breathing down your partner's neck. If you are pregnant and stressed by your husband constantly, then you need to ask yourself whether you are bothering him too much or not?
Arguments and fights will not help, rather such conflicts will only add to the relationship stress during pregnancy. Just enjoy the time that you spend together BUT also spend some time apart and give the other space.
This is how you can easily deal with relationship issues during pregnancy.
4. Breathe before you speak
It is no surprise that pregnancy hormones can make you moody and cranky and emotional, so when you feel a mood swing taking place, stop, breathe and ask yourself "Is this really who I am?". This simple trick can prevent a lot of arguments and issues and can help you deal with stress even before it starts.
5. Change your routine
Rather than being hell-bent on what you and your partner used to do and arguing over it, try to be flexible and modify your routine. It is no surprise that things are bound to change so what is the point in arguing about it?
Instead of doing the activities that you used to such as golfing or swimming, try to do more relaxing activities such as spa sessions or get couples massages. Choose activities that you both can enjoy.
6. Keep intimacy alive
It is no surprise that the intimacy level during pregnancy, between you and your partner can go down drastically. This is one of the most common reasons for relationship stress during pregnancy. In the first few months, you are busy with morning sickness, dealing with exhaustion and mood swings so sex can be the last thing on your mind.
As months pass by, your baby bump becomes more and more evident and finding the right position for intercourse that will be pleasurable to you and your partner can be even more difficult. In such situations, it is advised to have a discussion with your partner on how to make it work. Moments such as farting, barfing should be taken lightly and dismissed as a joke.
After all, pregnancy and relationship problems are common, and every married couple has to pass through this phase during their marriage if they have a baby. So, you need to learn how to reduce stress during pregnancy. Hence, don't forget to talk to your partner and spark up the romance.
It is crucial that you and your partner remain calm and co-operative during this hard time. Women should keep in mind that even though they are undergoing many physical changes, their partner is also undergoing mental changes so they may feel stressed and scared as well.
Pregnancy is a beautiful journey for two people who are in love. But, the relationship stress during pregnancy that can come with this life-changing experience will go away as soon as you see your little one sleeping in a crib next to you!
It entirely depends on you and your partner – how you can handle relationship stress during pregnancy and enjoy the phase with your partner.
Share this article on
Want to have a happier, healthier marriage?
If you feel disconnected or frustrated about the state of your marriage but want to avoid separation and/or divorce, the marriage.com course meant for married couples is an excellent resource to help you overcome the most challenging aspects of being married.
More On This Topic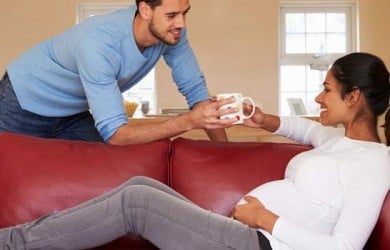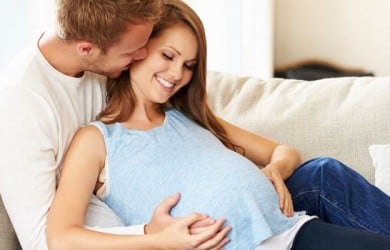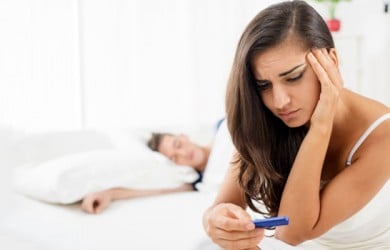 You May Also Like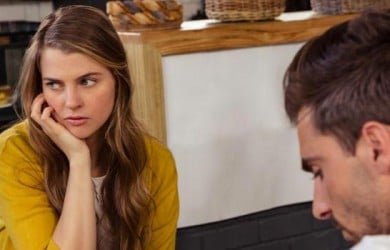 Popular Topics On Married Life