10 Ways to Handle Emotional Blackmail in a Relationship
Most of us have been on the receiving end of emotional blackmail at some point in our relationship history.
Sometimes we were more aware of it; other times, we didn't see it depending on how obvious the manipulation was. One thing is for sure; it feels miserable to be a victim of blackmail.
You can employ methods to handle the situation once you recognize the signs. Before we move on to spotting the signals and finding ways to deal with the blackmail, let's first define what is emotional blackmail.
Related Reading: 

How to Recognize and Handle Manipulation in Relationships
What is emotional blackmail in a relationship?
Emotional blackmail is a form of dysfunctional dynamic that happens in some close relationships where a person uses various forms of manipulations to get you to do what they want.
A person trying to emotionally blackmail you will instill feelings of anger, fear, or guilt to get you to comply with what they want when they want it.
Emotional blackmail in relationships can be more or less subtle and appear as withholding of affection, disappointment, or even slight changes in body language and tone of voice.
Regardless of the types of emotional blackmail, one thing in common with all emotional blackmailing tactics is the element of threat – if you don't comply, there will be consequences.
Emotional blackmail is a form of interaction that happens whenever a close person seems to use our fears, secrets, weakness, or vulnerabilities to gain something they desire. They leverage what they know about us so we would fulfill their needs.
Related Reading: 

25 Examples of Manipulation in Relationships
Types of emotional blackmail
An individual can adopt either of the following tactics or a combination of them to emotionally blackmail their partner:
1. The punisher
As the name suggests, in this kind of emotional blackmail step, an individual implores different forms of punishment or threats of punishment as a way to get what they want.
Withholding affection, threats of ending the relationship, putting restrictions on their partner, anger, silent treatment, and even physical punishments and abuse.
2. The self punisher
Here the manipulation happens by using guilt or the suggestion of possible guilt to instill fear.
Threats of self-harm, blaming their partner for their problems and difficulties are some common threats used to trigger gear in others.
3. The sufferer
A sufferer holds their hopelessness over their partners' heads to get them to do what they need.
They blame their problems due to their partner's actions and threaten them that if they don't do what they need, it will only add to the suffering.
They depend on fear, obligation, and guilt to get what they want.
4. The tantalizer
A tantalizer uses compensations or rewards to get something from you, but each time you pass one obstacle, there's another waiting and you just can't keep up.
Promising some sort of remuneration, especially something that you need or desire, however, their promises rarely ever materialize.
Related Reading: 

How to Cope With the Fear of Losing Someone You Love
9 signs of emotional blackmail in relationships
Now that we have defined what is emotional blackmail, we need to shed some light on how to recognize it.
It is not always easy to spot it, especially when the person attempting to manipulate is sophisticated and socially intelligent.
Signs of emotional blackmail might not be evident immediately, so you could be blackmailed and not be conscious of it.
Familiarizing ourselves with the signs of emotional blackmail can be a measure of protection. Let's study some of the most common signs and examples of emotional blackmail in relationships.
1. Being accused of everything negative that happens
Do they blame you and avoid taking accountability for their actions?
When in a relationship with a person who is emotionally blackmailing you, everything that goes on in the relationship or their life becomes your responsibility.
Example:
If you were paying more attention to me, I wouldn't have cheated.

If you helped out more with chores, I would have gotten that promotion at work.
2. Keeping you out of their good grace
Due to the blame-shifting for every little thing, you feel like you are constantly apologizing and needing to earn back their affection.
Even when you don't feel like you should, they twist the situation around quite skillfully, so you think it is your fault and apologize to them.
When you are sorry for something, you need to earn back their affection, giving them the upper hand.
Example:
It's your fault! I missed my train and was late for work. How will you make it up to me? If you fix this, I will think about trusting/caring/loving you again.
Related Reading: 

Why Is Accepting Responsibilities in a Relationship Important?
3. Lack of compromise or true apology on their end
Instead of constantly apologizing on your side, they do not genuinely regret their actions or make any changes. You can tell it is an empty justification they are providing because they are unwilling to back it up with actions.
Example:
I'm taking this job no matter what you think about moving.

You know how I feel; there is no need to make me apologize.
4. Making you seem irrational for questioning them
Have you ever tried to bring some of their errors to light? Have they turned the tables not only to make it seem like it was your fault but also make you appear illogical?
They always have a way to rationalize their unreasonable requests, and you end up being the crazy one if you dare question them.
Example:
I told my friend, and they agree you are being absurd about this.

My therapist/pastor/family agrees that what you did was unreasonable, and I am not to blame here.
5. Exhorting sacrifices from you for their happiness
In the beginning, extortion can be more subtle, but it can become more apparent over time.
You begin doing anything you can so they would be pleased because your peace of mind is connected to their satisfaction.
Therefore you make more sacrifices than you might be willing because only when they are satisfied you can count on some harmony.
Example:
If you don't skip the party to take care of me when I am blue, what kind of partner are you? If you can't provide for me when I am unemployed, maybe I need a new partner.
Related Reading:

 How Important Is Sacrifice in a Relationship?
6. Intimidating you or threatening
Some of the more overt symptoms of emotional abuse involve threats to harm you, your close ones, or themselves.
Intimidating, you will get them what they want, so they might resort to this method if they feel nothing else is working.
Example:
Don't you think of leaving me, because I will make sure you never see the kids again. If you ever love someone else, I will kill myself.
7. Cosmetic concerns about your well-being
When in a relationship with a person who is emotionally blackmailing you, you feel like there is no room for your voice and needs unless they are somehow tied to the satisfaction of their desires.
Example:
I care for you, so I don't want you to be friends with them anymore. I need you to be okay now because I can't make it without you.
8. Setting boundaries is close to impossible
Not only do you not feel heard, you feel you can't say "no" or push back. Any type of firm boundary is met with disappointment, withdrawal of affection, or more obvious signals of blackmail such as treats.
Boundaries could prohibit them from getting what they need from you; therefore, you feel like standing up for yourself only makes things worse. When you try to push back, they often come after your sense of worth.
Example:
If you don't do as I ask, you are worthless to me.

If you do that, I will make sure you pay for it.
Related Reading: 

Setting Healthy Boundaries in a Relationship
9. Controlling what you do
One of the most evident signals of emotional blackmail is the control they impose. If they were to lose it, they might lose everything they gain from you.
Therefore they will use fear, obligation, threats, and guilt to make sure you follow and obey.
Example:
I don't want you to see them so often.

If I ever see you with another man/woman, I will kill him/her.
6 stages of emotional blackmail
According to Susan Forward and Donna Fraizer of 'Emotional Blackmail,' emotional blackmail happens in a cycle. But they have identified six stages of emotional blackmail:
1. Demand
The person states more or less explicitly a request. Often they phrase it so it seems they are showing concern about you. However, they attempt to control you by seemingly caring for you.
2. Resistance
Since this is something you are not inclined to provide, you refuse, as it is often quite an unreasonable demand. Your resistance could be direct or implied, like "forgetting" to do what they asked.
3. Pressure
What distinguishes a person who is trying to emotionally blackmail you from someone who genuinely cares for you is how they react to your resistance.
In a healthy relationship, your partner will accept your refusal or try to find a solution that works for you. When it comes to emotional blackmail, you only receive more pressure or threats when you resist.
4. Threats
The blackmail itself can be direct or indirect threats that can lead to anxiety. Threats can be issued using words like:
If you go out tonight, I might not be here when you come back.

If you can't stay with me, maybe I should find someone who cares about how I feel.
5. Compliance
At first, you don't want to give in, but you also don't want them to actualize their threats. Therefore, over time, you comply, and turmoil is replaced with peace and comfort.
6. Repetition
When you eventually cave, you learn that it is easier to go along with their demand than protest. They learn what methods to use to exercise control more effectively. Hence the pattern is reinforced.
10 tips for handling emotional blackmail
If you suspect you are being emotionally blackmailed, there are things you can do. Please note you should only follow this advice and confront the person if you feel safe doing so.
1. Recognize it for what it is
If you suspect you are being emotionally blackmailed, start by paying more attention to the dynamic of your relationship. If you want to solve a problem, you need to know what you're dealing with.
Be careful not to misinterpret your partner's need to restate some boundaries or advocate for their needs as blackmail. It is only blackmail when it involves pressure, control, and threats.
2. Write it all down
Not sure about whether you are dealing with emotional abuse? Make an effort to write down details related to the daily interactions that you have with your partner. Writing things down can help you see an abusive pattern with ease.
Journalling can also help you unravel the manipulative veil your emotional blackmail relationship may have placed on your senses.
A University of Rochester Medical Center study show that journaling improves mental health. But it can also remove all doubts that may be hampering your judgment.
3. Identify what makes you cave in
Certain triggers make you comply more easily than others. If you want to change the pattern, you need to know how you contribute to it.
A useful trick is keeping a journal to help you look back and reflect. Often you will see that your love, care or sympathy is used by your abusive partner to get what they want.
Once you identify your emotional triggers, you must work on not letting them use these on you.
4. Walkway from their tears and screams
Want to send a strong signal? Walk away from your partner while they are using emotional outbursts to blackmail you into doing exactly what they want.
Research shows that once you recognize that someone's tears are not genuine and are being used to manipulate you, you are less likely to be sympathetic to that person.
It may seem rude and insensitive but it is a clear way of letting your emotionally abusive partner know that they can't use your sympathetic side to get whatever they want.
5. Buy yourself time
A person attempting to manipulate you will push for an immediate answer or action.
Try to stall so you can figure out the possibilities and decipher which to take. Calmly ask for more time and keep repeating if they pressure you.
To learn how to deal with emotional blackmail, do not let the pressure from your emotionally abusive partner make you give the time that you need to make any decision or think clearly.
Related Reading: 

How to Stop Losing Yourself in Relationships
6. Set strong boundaries
Emotional blackmail in marriage or a relationship cannot be dealt with unless you establish clear and strong boundaries that protect your individuality. It can help you combat mental abuse and manipulation.
Let your partner know that you won't tolerate them shouting at you, saying things against your loved ones or threats of physical violence. These are just examples that can help you safeguard your mental health and well-being.
To learn more about how healthy boundaries can free you, watch this video by Marriage and Family Therapist Sarri Gilman:

7. Determine if you are safe
If your partner's behavior is endangering you or your close ones, you need to make sure you are safe first.
Physical abuse is not the only kind of abuse that can harm you. Emotional or mental abuse can significantly impact your mental well-being and confidence.
Whether mental or physical abuse, there are resources you can turn to. Reach out to helplines that can provide you with all the help and resources you need.
8. Consider counseling
Working with a therapist can help you uncover why you are letting this be a part of your life and use this awareness to make more conscious choices.
They can also assist you in changing your beliefs about what you deserve and choosing a healthy relationship. A change of this magnitude is never easy, and professional assistance can make it easier to handle.
Related Reading: 

Purpose of Relationship Counseling
9. Invite them to change and compromise
Nothing will change unless you make some changes. The way they are is working for them; otherwise, they wouldn't be choosing to do so.
If you want to stop emotional blackmail, you need to confront them and set new boundaries. You could start by sharing your impressions, fears, and anticipated consequences: Some helpful sentences you can use in an emotionally abusive relationship:
I feel drained, and you are pushing our relationship to the edge.

When I comply with your demands, I feel empty. I need to be treated with respect and have my needs acknowledged too.

I'm not going to tolerate your controlling and manipulative behaviors anymore.
Related Reading: 

Why Do People Stay in Emotionally Abusive Relationships
10. Consider leaving
A blackmailer has most likely learned, early on, to get their needs satisfied only by these means. If they are willing, they can learn to take accountability, communicate better, and care about your and their needs simultaneously.
However, if they don't want to change, you need to ask yourself if this is the kind of relationship you want to stay in.
There is a way out
Don't ignore the symptoms if you feel your partner is unreasonably demanding or controlling.
Check if you feel guilty and blamed for their actions, intimidated, or threatened by them. If you do, you might be experiencing emotional blackmail in a relationship.
When you notice it, there are things you can do to improve the situation. You deserve to feel safe, listened to, and respected.
You can take steps to advocate more for yourself, seek help for yourself and your partner, and negotiate different boundaries.
Share this article on
Want to have a happier, healthier marriage?
If you feel disconnected or frustrated about the state of your marriage but want to avoid separation and/or divorce, the marriage.com course meant for married couples is an excellent resource to help you overcome the most challenging aspects of being married.
More On This Topic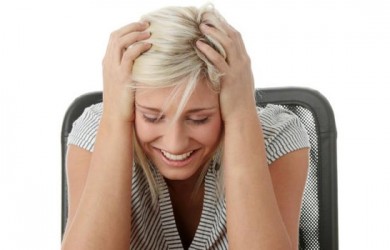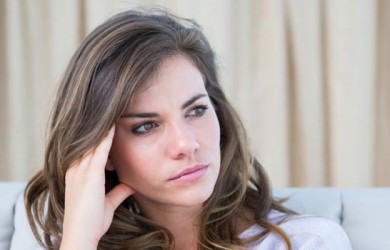 Recent Articles
You May Also Like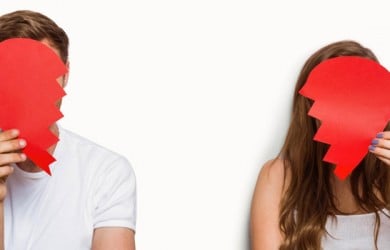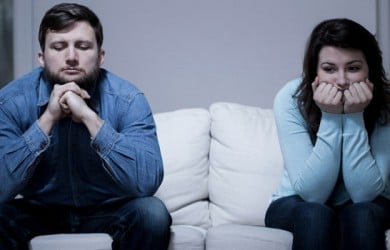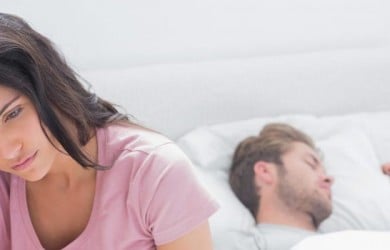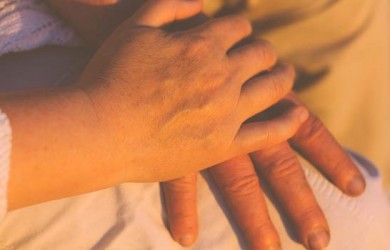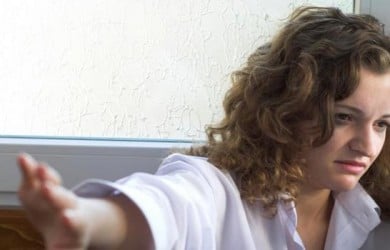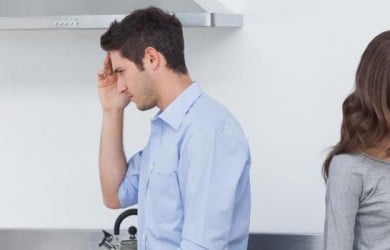 Popular Topics On Marriage Help