How to Stop Liking Someone You Can't Date: 20 Ways
As a human, you probably desire affection from others and feel relaxed in a comfortable environment. That comfortable environment can be "the life of someone you like."
You are built with emotional connectivity inside of you, seeking to find expression at every slight opportunity. The tragedy lies in liking someone who doesn't like you back or liking someone you can't have.
Sometimes people find themselves liking someone else even when they are already in a relationship which can be detrimental to your relationship. Not knowing how to stop liking someone you can't have can be frustrating.
Hence, if you find yourself in any of these categories, you should deliberately seek how to stop liking someone who you know you can't have and who doesn't want you back.
You should do your best to get over someone you can't have; otherwise, liking someone you can't have would only throw you into perpetual fantasies, and it can affect your emotional stability.
So, why don't you focus on what you have and forget what you don't have or can't?
What does liking someone mean?
When you like someone, you usually feel drawn to them and enjoy their company. You would usually appreciate all the things about them that are visible about them at first glance.
Liking someone is usually seen as less intense than being in love. It can be seen as one of the first phases of falling for someone.
What is the difference between love and liking someone
?
Liking refers to being drawn to or feeling attracted to the physical or superficial aspects of them. At the same time, love is a much more intense feeling based on reciprocity, a deeper understanding and a stronger bond between the couple.
Here learn more about the differences between loving and liking someone, click here.
20 tips to terminate your affection for someone
Liking someone may happen quickly due to some reasons. But learning how to stop liking someone you can't date may not be easy. It requires a resolution to do so. Please decide what you want and do it.
Act on your decision because that is when you would get the result. Therefore, be ready to practice the essential tips to stop liking someone and start acting on them immediately.
The following suggestions will help you on how not to like someone, how to let go of a guy who is not into you, or how to stop liking your crush.
1. Accept the truth about your feelings
The more you pretend about how you feel about someone, the more difficult it becomes for you to stop yourself from liking someone.
The person you don't want to lie to in this situation is yourself. So, swallow your pride and accept the truth about what you feel. There you can begin to strategize on how to handle the situation.
2. Avoid calling them always
Talking to someone can always create a sense of connection, likeness, or affection, especially when you like the person and want to be with the person.
Consistency in communication can create intimacy, making it difficult to stop liking someone.
Therefore, no matter how much you have become fond of someone, you need to stop liking them; the best time to pull the plug on your telephone communication is now.
To get someone out of your head, please stop calling them and find the best ways to avoid their phone calls.
3. Create a boundary between the two of you
You may have to create strict rules and regulations to set boundaries between you. Some rules may include no visitation, no dates, no discussion of intimate subject matters, etc.
You need to understand that some people are toxic, and you need to separate yourself from them. Setting boundaries would serve as a protective hedge for you, especially in the areas of your weakness.
If you quickly get intimate when you are alone with someone you like, then you should avoid any opportunity to be alone with that person. Create necessary boundaries and uphold them.
Related Reading: 

Why Setting Healthy Boundaries in Dating Is Important
4. Stop being with them
If you want to stop liking someone, you should stop being with or around them. Find someone else to help you with what they used to help you with.
Stop spending time alone with them. Identify places where you two will most likely always meet and stop going to such places; restaurants, clubs, café, etc.
5. Focus on your studies or job (get busy)
It would be best if you focused more on your studies in school or paid more attention to your job or business at the office, as the case may be. Take up more assignments and ensure to complete them.
Set new stretching goals and make sure you do everything possible to achieve them; by that, you will no longer have the time to think about them, and the less you think about them, the faster you forget them.
6. Cover up idle time
If you do not have school or work activities to get you busy, find something to do to ensure you are not idle.
You can join a singing class, a basketball team, a dance group, etc. Please ensure you are busy and not idle to keep your mind off your crush.
Related Reading: 

Effective Ways to Stop Thinking About Someone
7. Hang out with your peers
Since being alone can make you lonely and bored, thereby allowing thoughts about someone you like to come into your mind, you should always create time to hang out with your friends, family, or colleagues.
Make sure you have fun to the point where you only remember when you're alone and how much fun you had with your friends at the beach, cinema, restaurant, club, etc.
8. Move out of reach
If being in the same neighborhood makes it difficult for you to stop seeing and liking them, then it would be better for you to migrate into another apartment far from where you can easily reach them.
You may choose to move to another city. Just keep a distance from them.
9. Go out on dates
If it is someone you like and can't have, try to hang out with other people on a date.
During a date with someone you know is interested in you, you may find out this person has better qualities than the other.
Related Reading

:

 

Couples Dating Tips for a Secure Future
10. Unfollow/delete or block them
Social media has made it possible to meet daily; through posts, pictures, videos, etc. Paying attention to the online profiles of someone you like can get you more emotionally connected to them.
Therefore, you should unfollow, unfriend, or delete/block them from your friends list to stop seeing them.
11. Discard stuff that reminds you of them
If there are materials such as text messages, pictures, or video clips of the person on your phone or any other gadget, delete them. So that you don't remember them anytime, you see those things.
12. Redirect your affection
Intentionally resolve to channel whatever affection you have for someone you want to stop liking to yourself. It doesn't mean you have to be self-centered.
But you may want to consider how much you can survive without them because you have been living fine before they entered your life.
You should pour so much love on yourself that you can no longer get distracted by them. Go to places where you're always happy and not bored.
Give yourself some lovely treats. Remember, nobody can ever love you more than you love yourself. If you have low self-esteem, seek help or read self-help books on how to love yourself.
Related Reading: 

How Much Affection Is Normal in a Relationship

?
13. Please get rid of their gifts
It would be nice for you to get rid of any gifts or presents that the person must have bought for you in the past. However, only get rid of the gift if they seem to be a factor making it impossible for you to stop liking the person.
14. Concentrate on why you can't be with them
There are merits and demerits to almost everything and every endeavor. You seem to like someone for their good qualities, without considering their wrong sides.
If it becomes imperative for you to learn how to stop liking someone, you should take your eyes (mind) off the person's good qualities and analyze their flaws and weaknesses for a while.
Then, you would gradually cease to like such a person.
15. Talk to a friend, family member, or a professional
When you find out that you cannot deal with learning how to stop liking someone regardless of how much you have tried, you should talk about the situation to a confidant, a friend, or a family member.
Ensure that the person is wise enough and has the necessary experience to guide you properly. Or better still, you should talk to a relationship counselor.
During couples counseling, a relationship expert or someone with a reasonable level of expertise can take you through the step-by-step procedure on how to stop liking someone you can't date.
Related Reading: 

Tips to Help You With Moving on From a Relationship
16. Be patient during this process
Learn how to deal with someone not liking you by being patient with yourself.
Usually, people can only stop liking someone after a while. So, expect yourself to continue looking for all the answers in a day.
17. Be kind to yourself
Don't judge or reprimand yourself because your feelings might not reciprocate. Don't allow your brain to overthink negative things. Be your biggest supporter by allowing yourself the space to resolve these unwanted feelings without judgment.
18. Indulge in self-care activities
When you like someone you can't date, taking the time to boost your morale is important, as this can be demoralizing.
Try to do things that have a positive or healing effect on you. It can help you understand that the situation is not your fault and that you can be happy despite not being able to continue liking this person.
19. Focus on their negatives
One of the things that you must try if you like someone you can't be with is to focus on their negative qualities.
You can trick the brain into becoming opposed to anyone by focusing on their personality's negative aspects. Try this with the person you like and slowly, your feelings might be a thing of the past.
20. Avoid idealizing the one you like
When you like someone, initially, they appear person to you as you might end up idealizing their behavior. Try to assess their character, especially the negative qualities, as this would help you realize they are just another human being.
Some commonly asked questions
Learning how to deal with someone not liking you can sometimes affect your emotions and mental state. Here are the answers to some important questions that can help you out:
When should you give up on liking someone?
You must consider giving up your feelings for someone you like if you can see that they cannot reciprocate those feelings or if your equation with them could be unhealthy for you.
Liking the idea of someone is sometimes very different from the reality of being with them. Sometimes stopping your feelings is a way to protect yourself and your heart.
Can you force someone to stop liking someone?
No, you can force someone to stop liking someone. However, you can influence someone to slowly fade out the intensity of their feelings for someone. Over time, these feelings may become a memory as you learn to move on.
For example, if you end up liking someone in a relationship, you may find it healthier to stop liking them than hope they will reciprocate the feelings.
Why do I want someone I can't have?
There are several reasons why someone might be repeatedly drawn to people with whom there is no future. You could be doing this because of your insecurities and trauma from past issues. Also, some people might do this because of their issues related to their parents.
In a nutshell
To make yourself stop liking someone requires discipline in practicing how to stop liking someone. Your subconscious needs to find reasons to stop liking your crush; these reasons must be deliberately and consciously orchestrated if you must stop yourself from liking someone or get over someone not liking you.
Liking someone you shouldn't like at first, especially for those already in a relationship, is not ideal. You might be on your way to destroying your current relationship because your attention would be divided.
Some ways to learn how to stop liking someone may be tough, but you have to practice them consistently. This will save you from any emotional stress from liking someone you can't have.
Make up your mind to practice the tips above, and you will gradually stop liking a guy or your ex.
Share this article on
Want to have a happier, healthier marriage?
If you feel disconnected or frustrated about the state of your marriage but want to avoid separation and/or divorce, the marriage.com course meant for married couples is an excellent resource to help you overcome the most challenging aspects of being married.
Learn More On This Topic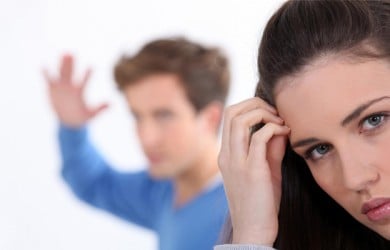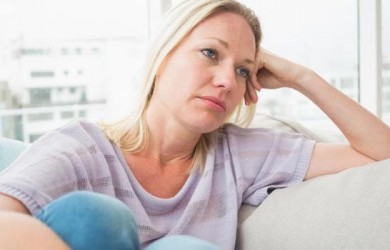 You May Also Like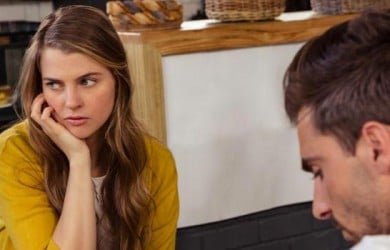 Popular Topics On Married Life