25 Ways to Show Love in a Long Distance Relationship
Perhaps your partner just moved to another city far from where you reside. Due to the distance between both of you, the love in your relationship is gradually becoming cold.
Sometimes, your partner migrating from the city where both of you have been for a while together, maybe due to some factors such as new job employment, family relocation, educational trip to college, etc.
This situation calls for couples to find out how to show love in a long-distance relationship to ensure their relationship remains strong.
Related Reading: 

Ways to Make Him Feel Special in a Long Distance Relationship
Making your partner feel special in a long-distance relationship
The last thing you want to do is to let your partner start losing that sense of importance because both of you live apart, maybe in different cities.
You must ensure to find various ways to make your partner feel important in your relationship, whether both of you live close to each other or not.
Try as much as possible to do the following:
Give your partner utmost attention through consistent communication.

Talk about your future together.

Apologize to your partner

whenever you're wrong.

Say "Thank you" whenever your partner helps you out with a need.

Tell your partner why you love them.

Always

compliment your partner

.
Related Reading: 

Ways on Make Her Feel Special in Long Distance Relationship
25 ways to show love in long-distance relationships
If you find yourself in a long-distance relationship, you must learn what you need to do to avoid allowing the love between you and your partner to get cold and uninteresting.
It's possible to love someone from a distance, and there are many ways to express love in a long-distance relationship.
The following are ways on how to show love in a long-distance relationship.
1.
Regular phone calls
You cannot overemphasize the importance of communication in a relationship.
It is for the sake of consistent communication that partners need to see each other daily if possible. But where physical contact becomes impossible due to distance, a partner must regularly try to communicate over the phone.
2.
Regular text messages or emails
Sometimes, partners may want to have a message to reflect on to reassure them that their partner still loves them.
Therefore, regular text messages or emails will help you show how much you love your partner. No matter how short or long, a short text such as "Babe, always know I love you" will help to assure your partner that you still love them.
3.
Say the three words "I love you" often
What better way to express love in a long-distance relationship than saying the three magical words? It is not abnormal to think that your partner may no longer love you as much as when both of you lived close to each other.
Hence make it a habit to say to your partner "I love you" as often as possible when you call or text. Those words are magical; they reignite the affection between both of you.
Related Reading: 

How Often You Should Say "I Love You" to Your Partner
4.
Gift your partner surprise presents
It is okay to say "I love you," but love is better expressed through actions. One of the primary acts of love is in buying gifts for the one you love.
A T-shirt with the inscription "Always in my heart" is not a bad idea. Try as much as possible to buy your partner gifts, especially on birthdays or other important dates; this will show them you love them long distance-wise.
Related Reading: 

Long-Distance Relationship Gifts Ideas
5.
A surprise visit
Are you searching for a way on how to show love in a long-distance relationship? Then a surprise visit is a sure way.
It doesn't matter where your partner is; as long as your partner is somewhere on the earth, a surprise visit can show your partner how much you miss your partner. A surprise visit also indicates the extent to which you are willing to sacrifice to see your partner.
6.
Share pictures and tag your partner
Social media is a public place to display the depth of love you have for your partner if your partner doesn't mind public displays of affection.
Take a moment to share an old picture of you and your partner on social media and tag your partner. The post can include a short write-up or caption such as "together, always and forever." It's a sign that you still love your partner.
7.
Unbroken commitment
You should never think of cheating on your partner! "Nothing is hidden under the sun." If your partner finds out, it can tamper with the trust and confidence your partner has for you. Remember you got committed for a reason.
There could be good days and bad days but that should not cause your loyalty to dwindle. Make sure you are loyal and avoid giving in to infidelity under any circumstances.
Stay committed to only your partner no matter what.
Related Reading: 

Significance of Commitment in Relationships
8.
Schedule video chats
Advancement in technology has made communication easier and better. As often as possible, communicate with your partner through a video call or chat. Seeing your face often has a way of making your partner happy.
There is only a slight difference between talking with your partner face to face and on video chat.
9.
Respect whatever brought about the distance
Did your partner move into another city because of a new job or because of college?
Don't despise the reason for your partner's migration. Respect whatever is the reason for your partner's movement to another city.
10.
Talk about your distance's advantages
You don't want to bore your partner with stories of the problems you're apart is causing.
Instead, talk about the good part of the distance of your relationship. Tell your partner how you are learning to be strong in patiently waiting for you, and the distance makes your love go stronger.
11.
Plan the future together
Saying "I love you" is not the only way to express love. Including your partner in your future plans is one of the great ways to say I love you long-distance-wise.
Take time to talk about what you both intend to do later in the future. This includes marriage or moving to live in the same city with your partner.
12.
Visit your partner's family
If your partner's family members still reside in your city, it will be nice for you to visit them once in a while. They will always tell your partner about your visit, and this has a way of showing how much you care about your partner and your partner's family
13.
Schedule a surprise date
How to show love in a long-distance relationship is not so hard. How about scheduling a surprise date in your partner's city? That would be lovely!
Find out one of the best restaurants or bars around your partner's locality and plan a date. Scheduling a surprise date, even though you'll have to travel down, will show how much you want your partner to be happy.
14.
Buy a pet and send it to your partner
If your partner loves pets, find out your partner's favorite pet, buy one, and send it to your partner with a short note alongside. This shows you love your partner and want to provide your partner with a companion in a new city.
15.
Pay an artist to paint your partner
If you can paint, why not do it yourself? If not, pay an outstanding artist to paint your partner's picture and send it to your partner.
Paintings are a meaningful and unique way to surprise your partner and will also add a lot of grandiose to your idea.
16.
Leave voice notes
You can record a short motivational speech and send it to your partner to encourage your partner before the day's activities. This is one of the things to say to your long-distance boyfriend or girlfriend.
17.
Make your eagerness obvious
How eager are you to have your partner visit you and spend the weekend? Show how eager you are to see your partner and how much you can't wait to hold your partner.
In a relationship, it is important to be expressive about your feelings. From time to time, your partner must be communicated that you are as much in love with them.
18.
Pinpoint the next vacation and countdown
To show further how much you anticipate your next meeting with your partner, identify the next vacation. Also, give your partner the responsibility of doing a countdown with you as you look forward to seeing each other.
19.
Seek your partner's opinion
Irrespective of whether your partner is close or not, whether your partner can help or not, endeavor to talk to your partner on important issues concerning your job, your academic work.
Also, seek your partner's opinion before making a big decision to make your partner feel that you carry them along and their opinion still matters.
20.
Don't stalk your partner
If you're looking for ways on how to show love in a long-distance relationship, stalking your partner is definitely not the way.
Of course, your partner is not within your reach physically. That is not enough reason to monitor your partner's movement and activities. Let your partner have a sense of freedom and trust from you.
21.
Forgive your partner
Showing love from a distance is not easy, and adding grudges to the mix is not the way forward.
If your partner makes a mistake, ensure to forgive as soon as possible. Long grudges can jeopardize your relationship.
The video below discusses the virtue of forgiveness is for a healthy relationship:

22.
Order your partner's favorite meal
It doesn't take forever to order a meal online anywhere you are. Why not surprise your partner with a very delicious meal for lunch? This is one way to make her feel special in long-distance relationships.
23.
Offer to help anytime
Even when there is a great distance between you and your partner, offer to help whenever you find out there is a problem.
A relationship is built on support. So, be available to offer them help and support them, whensoever required without flinching away.
24.
Notify your partner about your daily schedule
Imagine your partner being unable to reach you for hours? Ensure you let your partner know your schedule and when you're busy. It will help your partner avoid the feeling that you're drifting away.
25.
Tag your partner in funny memes
Just in case you are not very expressive to convey everything you feel to your partner, memes come to your rescue. Also, they are great conversation starters.
Send your partner funny pictures to show you're always thinking of your partner. This is another excellent way to show your partner love in a distance relationship.
Related Reading: 

Long-Distance Relationship Advice for Couples
Conclusion
In a long-distance relationship, love can thrive!
There is a very fearful notion that love is difficult in long-distance relationships. However, with the right approach, any relationship can survive, irrespective of the miles between the partners
You can learn to manage and show love in your relationship, irrespective of distance. Study and practice the 25 ways of how to show love in a long-distance relationship above to help you save your relationship.
Share this article on
Want to have a happier, healthier marriage?
If you feel disconnected or frustrated about the state of your marriage but want to avoid separation and/or divorce, the marriage.com course meant for married couples is an excellent resource to help you overcome the most challenging aspects of being married.
More On This Topic
You May Also Like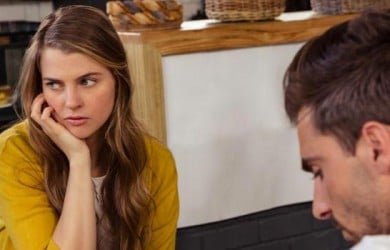 Popular Topics On Married Life