How to Make Your Husband Happy
For a married woman, the question that will always stay in the back of your mind is – How to make your husband happy?
Because a happy husband equals happy life, yes, there are other problems, but for some people, with a content husband, things tend to get a lot easier.
Don't be worried. You know your husband best, and there are many little things that you can pull off to make him happy.
Related Reading: 

Signs to Show Your Husband Is Not Happy in Your Marriage
25 Ways to make your husband happy
So you don't know how to make your husband happy but you really want to make him happier?
Here are 25 tested things you can do when you wonder how to make your husband happy and your life a bit nicer.
1. Create a home
When you're getting married or are freshly married, you spend a lot of time thinking about creating a home for your husband and yourself.
Even the least traditional couples don't get married unless they want the union to be more than their relationship. Marriage is about two people making their house a home.
So, to make your husband happy, feel free to indulge your nesting urges. Try to create the perfect and personalized space for the two of you (and your children).
Think of different ways to ensure the place you're living in is oozing the feelings of family warmth and safety. Make home-cooked meals, invite friends and family over, frame your photos. The possibilities are boundless!
2. Give him space
If you asked any man to give his honest opinion on how a wife should treat her husband, you'd surely hear that she should give him space. It's not a bad thing.
Women tend to cling firmly to those they love, and they interpret any distance as a sign of emotional coldness. However, for men, this isn't the case.
Respecting your man means respecting his needs. His individuality and his aspirations. This means letting him have as much alone time or guys-time as he needs.
He'll be that much happier to see you afterward. It will also show him that you're feeling safe with him and trust him, which will definitely, make him happy.
Related Reading: 

Let There Be Some Space in Your Relationship
3. Maintain the romance
So, you've made him happy, but how to keep your husband happy? There's one universal way that works every time – keep the flame alive.
It works even when you wonder how to make your husband love you again after you've lost the spark. The secret is in going back to the time when the two of you couldn't keep your hands off of each other.
There are plenty of ideas on how to please your husband sexually and how to make love to your husband out there. But, unfortunately, it's easy to get too comfortable with each other in marriage to the point of becoming roommates.
Instead of succumbing to inertia, think of how to romance your husband repeatedly and enjoy the rekindled passion of your relationship.
Related Reading: 

Ways to Maintain Love in Married Life
4. Small gestures of love
When you ask for tips to look after your husband, most happily married women will tell you never to lose focus on the small things you can do for him.
Taking care of your man sometimes means getting out of the routine and thinking of a present or a surprise for him.
This will show him that you aren't just mechanically living out your married life, but you think of different ways to make him happy. So, sit down and make a list of nice things to do for your husband.
For example, you can buy him tickets for a show, a game, or a plane – to wherever he always wanted to travel! You could incorporate all of the previous advice into a surprise for him.
There's only one rule – make sure it's something personal and very well thought-through.
Related Reading: 

Romantic Gestures for Him to Show You Care
5. Keep yourself happy
Finally, one unexpected piece of advice on how to make your husband happy? Be happy with yourself. Yes, marriage is about giving and dedication.
But, there's no point in you spending the entire day cleaning, cooking, decorating, arranging a gift if you're going to fall unconscious at the end of it all. Your husband needs someone to share the joy with!
In marriage, you should also remember to cherish your individuality. Be selfless, but also tend to your own needs. Don't neglect your friends and family, your hobbies, or your interests.
Don't forget your ambitions and plans. Don't sit on your own needs. If you deprive yourself of satisfying your own needs and wants, you'll end up a miserable person. And a husband cannot be happy with an unhappy wife!
6. Be a good listener
One of the nice things to do for your husband is to be a good listener. There are so many distractions in life, but it would make him happy if you listened carefully to him and participated in the conversation.
This way, he will be listening to you as well, and this process will make your relationship healthier and happier.
Related Reading: 

Tips to Be a Better Listener in a Relationship
7. The ritual of "Good Morning" and "Good Night"
This may not sound much, but it could be one of the most special things to do for your husband.
Little things significantly impact relationships, especially if his working hours keep him out of the house for the entire day.
Just wishing him good morning, goodbye, welcome or good night makes a person realize how special he is.
Just a reminder that someone is waiting for him at home will keep him happy all day long.
Related Reading: 

Good Morning Messages for Him

 
8. Plan surprise dates
You might juggle between so many chores that you forget to enjoy romance as you did before. You love keeping your man happy, but you aren't getting enough time to do things for your husband.
Look at your schedule and tally it with your husband's, and plan a surprise date now and then.
It will be a reminder for him that you know what makes your husband happy. It is not ambitious to expect the same from your husband.
Related Reading: 11 Experiences as Creative Date Ideas for Couples
9. Compliment him frequently
Men usually don't get a lot of praise or compliments compared to women, so they tend to remember it when you compliment them.
If you are looking for ways to keep your man happy, you should start dropping compliments between the conversations.
Even a random compliment can change his mood.
Related Reading: 

How to Compliment a Guy
10. Dress up for him
There are times when monotony overshadows your relationship, and you turn your attention to other things than yourself.
If you never knew what makes a husband happy, try dressing up for him. It will be refreshing for both of you.
He will be glad that you put in the effort to make him happy, and you both might find your way back to long-lost romance.
If you put your mind to it, even the simple things can make a big difference.
11. Work on disagreements together
There might be no couple who has never fought in the history of relationships. Of course, every couple has arguments, but it would be helpful if you remember that you and your partner are on the same team.
One of the best things to do for your husband is to make sure that when you both have an argument and work through the problems as "us," not "I" and "you."
This way, you can work on your disagreements effectively and strengthen your bond.
Related Reading: 

How To Deal With Disagreements In A Relationship
12. Be there for him on a bad day
Keeping your man happy becomes simple if you take care of the fundamental emotional needs.
If your husband has had a bad day at work or there is a family conflict bothering him.
Instead of wondering if my husband isn't happy, be there for him and try to make a hard day a little better.
You can console him better than anyone. Sharing his problems will bring you both closer to each other, and you will be successful in making your husband happy.
13. Learn to cook his favorite food
No one can make anyone happy every day, but you can try things to make your husband happy every once in a while.
Find out all his favorite food choices and learn how to make them. Then, you can cook one of those choices once in a while to make him feel happy and special.
A woman doesn't need to cook a meal for her husband, but it will certainly make your husband happy if you do cook his favorite meals in a week or so.
14. Speak kindly
Kindness is one of the essential factors in any relationship. Speaking with kindness is one of the important things a wife should do to make her husband happy.
An affectionate tone can work wonders in a relationship. If you are warm and polite while speaking to your partner, he will reciprocate the same.
It would help if you were not rude or said hurtful things that might make him upset. Suppose you do want to discuss something, practice politeness in the discussion.
15. Respect him
Do you want to know the close to perfect answer to how to make your husband happy? You should respect him. You have married him for his qualities, and you like so many things about him. He deserves your respect.
Respect is of the utmost importance in a strong relationship. Mutual respect and support make a happy husband, happy home.
Related Reading: 

20 Ways to Respect Your Husband
16. Be honest
Honesty and loyalty are the two most important pillars of a good relationship. So always be honest when you are talking to him or if you don't like something about him, confront him about it.
Do not demean him or shout when you are stating something honest, as the discussion might turn into an argument and make your happy hubby a grumpy one. Instead, keep calm and share your thoughts and feelings.
17. Take an interest in his work and his hobbies
You may not know what things to do for your husband to make him happy, but you can certainly start by joining him in his hobbies.
Find out what he likes: Dance, sports, gym, etc., encourage him to follow it, and join him in that activity. It will help you bond and connect.
You can also try and learn about his work, take an interest in his career plan, help him get clearer if he has any doubts, or offer better advice about it if you have a clear understanding of it.
When you take an interest in his life, it will uplift his spirits.
18. Make out time for vacation
A new location rejuvenates everything about romance. So, make sure to plan a vacation twice a year. Make all the arrangements and give him a break from his exhausting schedule.
Planning a vacation is one of the nice things to do for your husband. It will help him unwind and focus on you. You can schedule these vacations to places where your husband wants to visit, get as creative as you want to,
19. Let things go
Many women don't know the answer to "how to make your husband happy?" because they have a hard time letting go of things.
Not everything is worth keeping in your heart. Sometimes people make mistakes such as forgetting birthdays or showing up late on a date but if he hasn't done something as big as cheating on you, let it go.
If you say you have forgiven him, you should forgive and move on. Unless you are happy, you won't be good at keeping your man happy.
Related Reading: 

How To Learn to Let Go and Forgive In Your Marriage
To know more about how to let go and practice forgiveness, watch this video:
20. Don't try to change him
Remember, you fell in love with the same person, and if there are a few things you don't like about him, it's okay.
You want to do things to make him happy, start by dropping the idea of changing anything about him until it is as bad as addiction to drugs, alcohol, etc.
Let him be himself. You can challenge him to be a better version, but trying to erase a part of his personality will bring his spirits down.
Related Reading: 

Why You Shouldn't Try to Change Your Partner
21. Be friends with his friends
If you are making him choose between you and his friend, you are probably making him suffer. If you want to make him happy, try to be friends with his friends.
He will love you for doing this, and he will be happier than ever. You have to stop competing with them and understand that they will be a part of your life.
22. Speak your wants and needs
You must understand that no one is a mind reader. Therefore, if you have some expectations, you have to speak them out.
He can't just guess what you want. It would be helpful if you could communicate directly. Don't drop hints and expect a miracle but tell him what you want, and maybe he will move mountains for you.
Men are always perplexed about what a woman wants. If you could answer it every time, he would be a happy hubby.
Related Reading: 

How to Communicate Your Needs in a Relationship
23. Prioritize him
After kids, the focus shifts more to them, making a partner feel left out or not important enough.
If you keep him hungry for your attention, he might not feel as important as before, which might not make him happy.
You don't have to make a significant schedule change to make your husband happy. Just take out time for him every day. He would love that.
24. Show gratitude
People don't appreciate the word thank you enough. You can show gratitude just by saying thank you for random things.
You can thank him for helping you in the kitchen or for taking out the trash or for being a great husband or dad, or for taking care of you and your children.
It will make him happy, and he might start to show more gratitude towards you too.
Related Reading: 

10 Ways to Show Gratitude to Your Spouse
25. Love his parents
There is no better feeling than knowing that your partner and your family get along well. It avoids many conflicts and keeps the balance of the relationship intact.
If you keep fighting with his parents or complaining about them, he will be upset, and it will affect your relationship.
Try to understand your in-laws and accept them for who they are. Just make sure that you don't disrespect them.
Conclusion
As a partner, you don't know how to make your husband happy, don't be disheartened, a happy marriage seems like a fairytale, but it has its shortcomings.
All the suggested options above are simple things you can do to make your husband happy. You want to do something to make him happy because you love him, care for him, and to put a smile on his face brings you joy.
To sail through your relationship smoothly, focus on keeping yourself happy and keeping your husband happy.
Share this article on
Want to have a happier, healthier marriage?
If you feel disconnected or frustrated about the state of your marriage but want to avoid separation and/or divorce, the marriage.com course meant for married couples is an excellent resource to help you overcome the most challenging aspects of being married.
Learn More On This Topic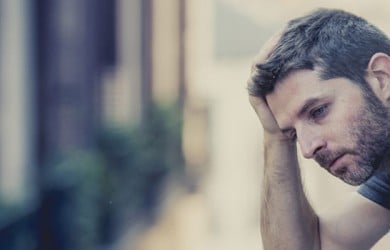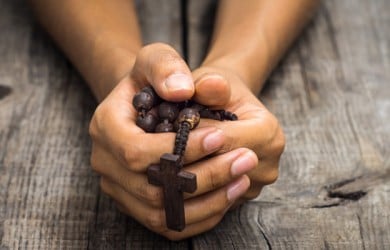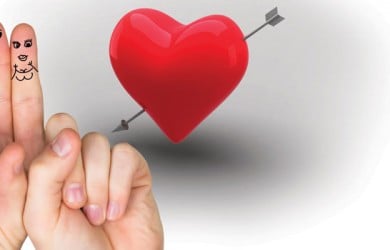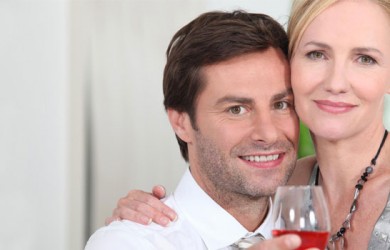 You May Also Like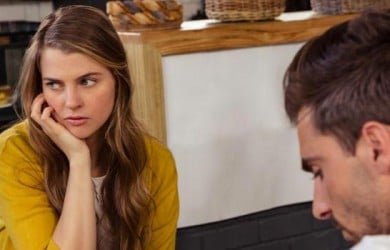 Popular Topics On Married Life