How to Make Your Husband Happy – Five Tested Ways
For a married woman, the question that will always stay in the back of your mind is – How to make your husband happy?
Because a happy husband equals a happy life. Yes, there are other problems, but with a content husband, things tend to get a lot easier.
So, here are five tested things you can do when you wonder how to make your husband happy and your life a bit nicer.
Create a home
When you're getting married, or are freshly married, you spend a lot of time thinking about how to create a home for your husband to be and yourself.
Even the least traditional couples don't get married unless they want the union to be more than their relationship. Marriage is about two people making their house a home.
So, to make your husband happy, feel free to indulge your nesting urges. Try to create the perfect and personalized space for the two of you (and your children).
Think of different ways to ensure the place you're living in is oozing the feelings of family warmth and safety. Make homecooked meals, invite friends and family over, frame your photos… The possibilities are boundless!
Give him space
If you asked any man to give his honest opinion on how a wife should treat her husband, you'd surely hear that she should give him space. It's not a bad thing.
Women have a tendency to cling firmly to those they love, and they interpret any kind of distance as a sign of emotional coldness. However, for men, this just isn't the case.
Respecting your man means respecting his needs. His individuality, and his aspirations. This means letting him have as much alone time or guys-time as he needs.
He'll be that much happier to see you afterward. It will also show him that you're feeling safe with him and you trust him, which will, definitely, make him happy.
Maintain the romance
So, you've made him happy, but how to keep your husband happy? There's one universal way that works every time – keep the flame alive.
It works even when you wonder how to make your husband love you again after you've lost the spark. The secret is in going back to the time when the two of you couldn't keep your hands off of each other.
There are plenty of ideas on how to please your husband sexually and how to make love to your husband out there. It's easy to get too comfortable with each other in marriage to the point of becoming roommates.
Instead of succumbing to inertia, think of how to romance your husband all over again, and enjoy the rekindled passion of your relationship.
Small gestures of love
When you ask for tips to look after your husband, most happily married women will tell you to never lose focus of the small things you can do for him.
Taking care of your man sometimes means getting out of the routine and thinking of a present, or a surprise for him.
This will show him that you aren't just mechanically living out your married life, but you actually think of different ways to make him happy. So, sit down and make a list of nice things to do for your husband.
For example, you can buy him tickets for a show, a game, or a plane – to wherever he always wanted to travel! You could incorporate all of the previous advice into a surprise for him.
There's only one rule – make sure it's something personal and very well thought-through.
Keep yourself happy
Finally, one unexpected advice. How to make your husband happy? Be happy yourself. Yes, marriage is about giving and dedication.
But, there's no point in you spending the entire day in cleaning, cooking, decorating, arranging a gift, if you're going to fall unconscious at the end of it all. Your husband needs someone to share the joy with!
In marriage, you should also remember to cherish your individuality. Be selfless, but also tend to your own needs. Don't neglect your friends and family, your hobbies, or your interests.
Don't forego your ambitions and plans. Don't sit on your own needs. If you deprive yourself of satisfying your own needs and wants, you'll end up a miserable person. And a husband cannot be happy with an unhappy wife!
Share this article on
Want to have a happier, healthier marriage?
If you feel disconnected or frustrated about the state of your marriage but want to avoid separation and/or divorce, the marriage.com course meant for married couples is an excellent resource to help you overcome the most challenging aspects of being married.
Related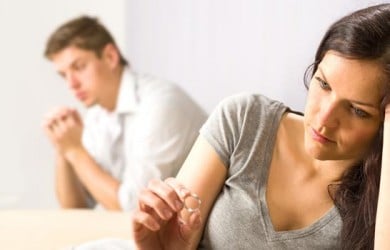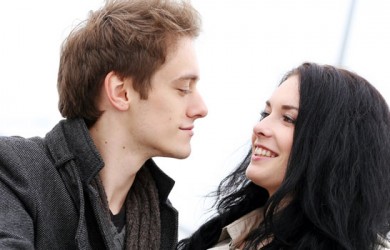 Recent