30 Creative Date Ideas for Couples
Planning a date is a major part of fulfilling, healthy relationships. Whether you are looking for creative date ideas for your partner, friend, or family, determining the right gift is one of the most challenging things we can do for the people we love.
Buying things can get rather old in a marriage, can't they?
As birthdays and holidays roll around, most immediately think of shopping at busy malls or browsing online stores for hours for great gift ideas or creative date ideas.
The likelihood of finding a truly unique, thoughtful gift for someone could be higher when you are searching amongst products produced by the thousands and tens of thousands. Also, more than just giving a gift may be required. Your partner should be treated with a great date, and here are some ideas that can help.
Why are date ideas important in a relationship?
One of the wrong notions about planning a date is that it is associated with materialism. However, your creative date ideas in the relationship can also be non-materialistic and still help convey your emotions about love.
But why are planning dates with your partner so important?
They help convey feelings of appreciation

They help express love

They are a perfect embodiment of celebration

They provide the couple a quality time

They let your dear ones know you care about them
What are some fun things you can do as a couple at home? Watch this video for ideas.
30 creative date ideas for couples
It is no surprise that one of the most valuable ways to grow a marriage is by stimulating it with new experiences and adventures, which is exactly why you should take advantage of any opportunity to do something together.
1. Take a trip
Perhaps one of the most creative date ideas, but also the most flexible, a trip can be a wonderful way to spoil your partner. A smaller budget might mean dinner and an overnight stay in a nearby town.
Airbnb is the most cost-effective option, though you may decide to spend a little more on a fancy hotel. This can be an amazing gift, and you may not have to travel far.
The main objective of such creative dates is to get away together, and there are many options. Experiencing new places and environments is one of the best ways to grow closer, express love, and create memories together. Don't underestimate a good trip!
Related Read: 

8 Reasons Why Couples Who Travel Together Stay Together
2. Have a spa date
A popular opportunity for a gift experience is a scheduled and pre-paid spa date. Most women already love visiting salons and spas. If you give them a special opportunity to do so, they will likely be excited at the opportunity to experience it with their partner.
Even men who may have never been out for a massage, manicure, or pedicure will find amusement and enjoyment in receiving such an experience as a gift.
Nearly every spa offers a 'couples massage,' where two people are in the same room during the massage.
A full-service spa will also allow you to use the facilities for the day when you book just one treatment so that you can enjoy the pool, sauna, or steam room together. Who doesn't love a professional massage?
3. Go kayaking or canoeing
Wherever there is water, there will also be opportunities to rent water vessels like kayaks and canoes. Many people prefer kayaks for their stability and maneuverability, but canoes can be fun.
This can be a unique and creative date idea because many can be shared, which requires teamwork, trust, and communication. You might learn something new about your partner once you've paddled with them for a day.
Of course, there is no limit to the numerous sites and wildlife you might spot during your waterway adventures together.
4. Attend a play, opera, or lecture
In our technological age, many people go their entire lives without visiting a play, opera, or lecture outside their childhood field trips or university courses.
For many gift-givers, buying tickets to a concert (or even a comedy show) comes to mind before a play, opera, or lecture.
However, these cultural activities that are less common offer valuable experiences that you and your partner could enjoy.
Plus, it's a fantastic opportunity for you and your partner to dress up and admire one another's elegance and appearance. Not to mention, these events can be moving, thought-provoking, and extremely memorable.
5. Take a class together
Classes and courses are extremely versatile because you can find a course to suit just about any interest. Does your partner look back fondly on a ceramics course they took in college?
Surprise them with a pottery class at a nearby ceramics studio. Do they always mention wanting to open a bakery? Enroll in a baking course. Dance lessons. Writing. Tennis lessons. The ideas are endless.
One "class" you'll seldom hear about is called academic auditing, which could be a superior fit for you and your partner. Sit in on a university course without receiving grades or participating in a degree program.
Many senior citizens participate in academic auditing, though this can still be an option for couples who are flexible with their schedules and passionate about learning. Couples can often audit together, and it usually isn't particularly expensive.
Details vary from school to school, so investigate a couple of nearby campuses.
6. Redecorate a room
Redecorating a room in your home or apartment can be an interesting and challenging experience together. Many couples tackle a project at one point or another, but turning it into a gifted experience can make a huge difference.
Instead of treating it like a chore, it can be tackled like an engaging challenge that allows both of you to work towards a common goal that you'll enjoy long after you've finished.
Prioritizing this time spent together can minimize the disagreements that sometimes arise.
Present them with a gift card to your nearest hardware store, a can of paint, or a neat portfolio of interior design concepts; they are likely to be surprised and, depending on their interests, curious.
Redecorating comes with many other smaller shared experiences, like shopping, painting, installing, and assembling. Spinning it as a gifted opportunity for bonding, shared time, and cooperation can turn it into much more than you might have anticipated.
Related Read

: 

30 Romantic Bedroom Ideas for Married Couples
7. Book a convention or festival
Is your partner a fan of cosplay, pop culture, or music? Then you're unlikely to go wrong with some tickets to a convention or festival.
Sometimes they are held nearby, and sometimes you must make a trip out of it; both present their pros and cons. These experiences can be memorable, rewarding, and creative date ideas for married couples. Exclusive merchandise, vendors, and atmospheres are among the main draws of these events.
These are also fantastic places to meet like-minded people who have all gathered to have fun together. Comic Cons, Renaissance fairs, Collector's events, and music festivals are fantastic examples.
8. Take a ride
Even though your partner might not be particularly interested in cars, planes, or boats, there is still something to be said about sharing an experience in an atypical vehicle.
Renting a sports car or hiring a limousine can be events in themselves, and they truly offer nice breaks from the everyday grind.
Gifting a tour in a helicopter, horse carriage, or boat can also be a wonderful way to gain new perspectives of the area and do something out of the ordinary together.
9. IKEA pilgrimage
This might seem a little peculiar and fits into the creative date ideas list, but a trip to the Swedish land of budget furniture can be a gift all alone. Only some people live near an IKEA, which means that this can be one of the great dates for couples. Plus, it's free.
You're not obligated to buy anything. IKEA offers an interesting experience to visitors with showrooms, retail (home supplies, plants, stationery, and more), and abundant food. Furniture has curious Swedish names, and food is served in a no-nonsense cafeteria setting.
While this might not be a great idea for a holiday or birthday, it could be a pleasant weekend excursion reflecting your desire to spend time together. If you haven't visited IKEA yet, don't knock it until you've tried it.
10. Visit a psychic medium
This might seem pretty far-fetched initially, but there is some logic behind this idea. While the credibility and scientific viability of spiritual mediums are certainly worth being skeptical of, this is still an experience that can be interesting for you and your partner.
Some people swear by their experiences with psychics, while others are convinced that they are simply con artists. There are, of course, many people who have no opinion on the subject at all.
Regardless of the category you fall into, creative date ideas like these can be amusing at a minimum. At best, it can be powerful and fulfilling. It could be a great fit if it's the type of thing your partner is into and you may not have thought of it.
11. Support local businesses
Be it the craft brewery down the street, the curious restaurant on your commute, or an antique store downtown, you can't go wrong with supporting local businesses.
A reservation or gift card can be one of the most creative date ideas and a welcome incentive to go out together and participate in the local commercial scene. Local businesses offer unique products and services and allow you to connect with the people who are part of your community.
Wine tastings are a fantastic option if you have local wineries or wine bars. You are even more likely to be close to a brewery, which can also be lots of fun. These are great places to have a few drinks, unwind, and meet some new friends.
Present the couple's date idea with gift cards or a written description wrapped in a local T-shirt.
12. Go indoor golfing
Indoor golfing can be fun; you do not have to know the sport inside out. Various arcade places give you the option to play indoor golf. You can get competitive and cute while playing. You can also bet that the loser has to do the dishes for the next week.
13. Go see a wonder
If you live in a place with natural wonder, chances are that you have already been there. However, going to someplace like that with a partner can be a great creative date idea. You can pack a picnic or explore it differently with them.
14. Go hiking
Whether or not you and your partner are outdoorsy, hiking can be a fun date idea. If you do not want to climb a hill, you can take one of the easier trails. Being in nature can uplift your mood and make you feel much more at peace with your partner.
15. Arcade games
Speaking of sports and games, apart from indoor golf, you can play many other arcade games, such as air hockey, pinball, etc.
16. Karaoke
Another super fun, creative date idea is karaoke. Suppose you both have a knack for singing, great. If you don't, it can be really fun making fools of yourself with each other. Pick your favorite song and sing together because why not?
17. All-you-can-eat buffet
Do you and your partner love food? Then an all-you-can-eat buffet sounds like a perfect unique date idea.
18. Amusement park
If you want to spice up your relationship with adrenaline and fun, then an amusement or theme park is the best date. The rides can energize you, and taking an adventure with your partner can help you grow closer to them.
19. Visit the sets of your favorite TV show
Do you both have a TV show you love watching together? Find out where the show sets are located, and visit them together. This is one of the most fun, creative date ideas ever.
20. See your favorite artist
Similarly, if you both have a common favorite artist, you should see them play or sing. It can be a very satisfying experience, especially when done as a fun date idea.
21. Visit a religious place together
You can visit a religious place together if you both are people of faith. This can be a calming, mindful experience.
22. Visit a mindfulness center
If you both have been stressed lately, visiting a mindfulness center together is also a great date idea. It can help you declutter your mind and also work on your relationship.
23. Scavenger hunt
If you feel creative, plan and execute a scavenger hunt for your partner within your home. This can be a great way to spend an evening together. You can follow it up with a great meal.
24. A candlelight dinner
Something as simple as a romantic candlelight date night dinner can be perfect. Add some good wine and great food to the mix, and you have a great evening!
25. Attend a festival together
The best part about cities is the multicultural festivals that keep going on around the year. If you want to do something fun and creative together, visit one of these festivals together.
26. A drive-in movie
Drive-in movie screenings are very popular when it comes to dates. However, if you feel extra creative, you can create a private movie viewing with a projector and a screen.
27. Fruit picking
Fruit picking is another fun activity as a creative date idea. Go to an orchard and pick the fruit of the season together!
28. Go to a vineyard
Vineyards are a super fun, creative date idea spot. You can taste the wine or even help make it by mushing the grapes with your feet. It is a great way to spend time with your significant other.
29. Play Pictionary
Playing Pictionary can be super fun, and you can get creative with your ideas. It is a great, fun date idea.
30. Go to a bookstore
If you both like books, you can go to a bookstore and read parts of different books to each other. In the end, you can buy the book you liked the most.
First date ideas to make your date memorable
The ideas mentioned above can also act as great first couple date ideas. However, if you are taking someone out for the first time and are unsure what they will enjoy, keeping it casual and easy may be the best idea. Drinks and dinner, a nice movie, or coffee sound like great first-date ideas.
FAQs
Here are some frequently asked questions about date ideas.
1. What is a good casual date?
A good casual date can be referred to as any fun activity you both enjoy doing together. It could be a walk in the park or one of the ideas mentioned above. The idea of a casual date is not to make it too romantic or intense but enjoy each other's company and conversation.
2. What is an interesting idea for a date?
There are so many interesting ideas for dates. Apart from the list mentioned above, other date ideas can include board nights, face painting, arts and crafts, etc.
Takeaway
These experiences as creative date night or date day ideas are sure to get engraved in your and your partner's hearts.
Sometimes, experiences have a way of being etched in the memory more than the gifts. It is so because planning an experience shows your effort for your partner and your involvement in the relationship.
With these creative date ideas, you will surely surprise your partner to the fullest and infuse a lot of love and positivity into your bond.
However, if your relationship is going through trouble, only dates may not be able to fix it. In that case, couples counseling is recommended.
Share this article on
Want to have a happier, healthier marriage?
If you feel disconnected or frustrated about the state of your marriage but want to avoid separation and/or divorce, the marriage.com course meant for married couples is an excellent resource to help you overcome the most challenging aspects of being married.
More On This Topic
You May Also Like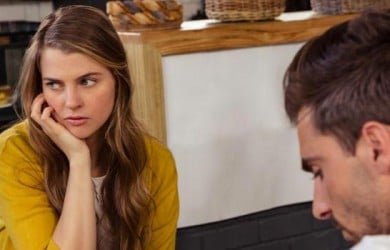 Popular Topics On Married Life