How to Appreciate Your Husband: 25 Ways
Marriage is such a beautiful event. It's a promise of love, companionship, respect, and friendship.
However, because of our responsibilities, like work and raising kids, not to mention all the stress that comes with them, we forget to give our partners the appreciation they deserve.
Knowing how to appreciate your husband is one key to strengthening your marriage or partnership.
If wives want appreciation from their husbands, the same goes for the man of the house.
Appreciating your man can do wonders in your relationship. Even if you're not the type of wife who's sweet, you can show your appreciation in so many ways.
Is it important to appreciate your husband?
Before we proceed with how to show your husband you appreciate him, let's first understand the importance of this act.
Some people might wonder, "Why do you need to do this?"
Some can also think, "He's just doing his responsibility, no need to be extra cheesy."
Yes, your husband is doing his responsibilities as the man of the house and the breadwinner. As his wife, it would be nice to show him that you appreciate everything he has done.
Think of it this way, all day, you're tired because you've been taking care of the house and the kids, and your husband shows you how much he appreciates you and your work, what you would feel?
You'd feel happy, right?
Showing appreciation to your spouse or partner is, in fact, one of the secrets to a happy marriage.
Appreciate your husband not because it's an additional duty but because you are grateful for him.
Dr. Gary Chapman, the author of "The 5 Love Languages"® talks about 5 tips for a successful marriage.
How does appreciation help your marriage?
What do we mean by the term "appreciation" of your spouse?
Appreciation is when you recognize, enjoy, and be grateful for all the good qualities or efforts of a person.
If you know how to appreciate your husband or partner, then you are also being grateful. This affects your contentment and happiness in your marriage.
If you show appreciation to your husband, he would feel that all his efforts and hard work have amounted to something.
No matter how tired or stressed he is, if you know how to appreciate your husband, then he would feel loved and valued.
Imagine how this can change your relationship?
If both husband and wife would practice the act of appreciation, then the marriage would be pleasant.
How to start showing appreciation to your husband?
Now that you are aware of how appreciating your man can do wonders in your marriage, you would also want to know ways to show appreciation to your husband, right?
How to make a husband feel appreciated?
It's nice that you want to know how to appreciate your husband, and we have many ideas. However, you also need to ask yourself what you can do for him.
You know your husband well enough to know if he would love the ideas that you'll think of or not.
What is your husband's love language?® Here are the five love languages:®
1. Physical Touch
The gift of touch can heal, comfort, and show love. Examples of physical touch include hugging, holding hands, caressing one's face, and even kisses. For some people, this is how they show their love.
Appropriate touches will give love, warmth, and safety.
2. Gifts
Some people would show their appreciation through thoughtful gifts. You can give him a bar of chocolate, his favorite snack, or an ice-cold beer.
These are just examples of thoughtful gifts that aim to show that you remember him.
3. Acts of Service
When you say acts of service, this means that you will show your appreciation and love for your partner by doing something for them.
This may include folding his clothes, making sure his gas tank is full, polishing his shoes, and just preparing his things.
4. Words of Affirmation
Have you ever written thank you messages for your husband? Or maybe, you have already said the sweet words in person. Whether you write it or say it, words of affirmation are a type of love language.
Words of encouragement, compliments, affection and praises can make a person thrive and feel happy.
5. Quality Time
What better way to show your love than to give your special someone your undivided time. By being present, not just physically but also mentally, will make anyone feel important.
Now that you are familiar with the 5 types of love language, it's time to start gathering ways how to appreciate your husband.
You need to understand that your love language may not be the same as your husband's. That's the reason you need to choose how to appreciate your husband, according to the things or actions that he'll love.
Related Reading: 

11 Ways to Have Quality Time With Your Partner
Sweetest words and notes to say to your husband
Words are powerful. Using kind words of appreciation for your husband can boost his mood, encourage him, and fill his heart with joy.
He would be ready to face any job, situation, or challenge as long as he knows you are there for him and that you appreciate all his efforts.
Isn't this a great way how to appreciate your husband?
"I want to say words of appreciation to my husband, but I'm not good with words."
We understand that not everyone is good with words. Some people have a hard time expressing themselves with words.
So, if this is the case, you can get inspiration online. There are plenty of sweet and sincere words that you can say to your husband.3
If you want to know how to show husband appreciation, then these samples might help:
"Honey, I may not be vocal about this, but I really appreciate everything you do for our family."
"I am the luckiest woman! Thank you for being my spouse, my best friend, and for being the best dad!"
"Do you know why I glow? Well, the reason is that you're my husband, and you make me so happy. Aren't I the luckiest?"
"Time flies! Oh, how I miss you already. Please be safe, go home to me, my love, and I'll treat you to something nice."
You can write these sweet notes and slip them into his pocket, bag, or lunch box.
25 sweet ways to show your appreciation to your husband
me-together.html"Aside from an appreciation message to my husband, what else can I do to show him I appreciate him?"
Knowing how to appreciate your husband may come naturally for some, but some still want to put in some extra effort. So here are our top 25 ways how you can appreciate your husband.
1. Treat him with a relaxing massage
Show your husband that you appreciate him by treating him with a relaxing massage.
He may not say it, but he may already be suffering from sore muscles and stress. Prepare the mood with lavender-scented candles and massaging oils. Massage him until he falls asleep, and he will wake up rejuvenated.
2. Write a love letter
If you love writing daily love notes, you can also try writing a love letter. You can do this when there's a special occasion or when you just feel like it.
It's nice to say how you appreciate your husband out loud, but there is something about writing love letters that makes it extra special.
"I want to write an appreciation letter to my husband, but I'm not good at it."
That's okay. Don't feel nervous. Just be yourself and write what you feel.
The best love letters are those written by someone who's in love.
What's good about this is that you can take your time to tell him everything you want to say, and he can go back and read it again.
3. Prepare him lunch for work
Once in a while, you can wake up early so you can have extra time to cook lunch for your husband.
Surprise him with a home-cooked meal that will make him feel loved and special.
It's one of the ways to show appreciation to your husband. You can make it extra special by adding a love note inside his lunchbox too.
4. Send him a sweet text while he's at work
You can also show your appreciation to your husband by sending him random text messages.
It can be as short as reminding him that you love him or that you're thankful to have him as your spouse.
This will surely make your husband smile.
5. Greet him with a warm welcome
When your husband comes home from work, greet him with a warm smile and a tight hug. Prepare his slippers and get his bag.
No matter how stressed he is, these actions would make him feel loved and at home.
6. Prepare breakfast in bed
Treat your husband extra special with breakfast in bed.
The sweet gesture is enough to brighten his day and to remind him that, no matter how busy you both are, you will still show him that he's special.
7. Treat him to dinner
Surprise your husband by taking him out to dinner.
He may ask why. Here's your chance to be a little bit cheesy and let him know how much you appreciate him and his hard work.
You can try a new restaurant or bring him to where you had your first date.
8. Cook his favorite meal
Another way to make your husband feel appreciated is to cook him his favorite meal.
Who wouldn't feel special when someone cooks their favorite dish? The effort, love, and time one would invest in making a dish special are enough to let someone know they are loved.
9. Create a "100-reason why" trend
If you love giving your husband daily love notes, why not try the 100-reason why challenge?
Each day, send him a reason why you appreciate and love him.
Example:
Why I love and appreciate you as my husband.
Reason 1: You've given my life meaning. I couldn't imagine my life without you.
This is really sweet and it's nice because you can tell him about your memorable experiences together.
Related Reading: 

15 Awesome Ways to Create Memories with Your Partner
10. Make your spouse feel like a "king" for a day
Treat your husband as a 'king' for one whole day.
It's a fun way to bond and show him that he is your king. Treating him as such will definitely boost his mood.
11. Join him and watch a game with beer
It's not every day that he gets to hang out with the boys, right? So instead of leaving him alone in the living room to watch the game, why not join him?
Bring in some ice-cold beer and snacks. This will make him feel loved and appreciated.
12. Give him a surprise gift
You don't have to wait for a special occasion to get your husband something. Go ahead and buy him something special. Give him a gift just because you thought of him.
Related Reading: 

25 Best Anniversary Gifts for Him
13. Always have time for him – talk
Treats, massages, sweet love notes are all amazing ways how to appreciate your husband, but being there for him and asking him if he's okay is as important.
Ask him about his work, if he's okay, or just let him talk about his work. Be there and listen to him.
14. Give him a big hug and say "thank you"
Just out of nowhere, hug your man and say thank you.
It's one of the sweetest and most sincere ways to appreciate your husband. It will melt all his stress away.
15. Allow him to sleep more
If it's the weekend, allow your husband to sleep late.
He's been doing so much and showing him that you appreciate that by letting him rest a little more is such a sweet gesture.
16. Surprise him with a box of goodies and a note
Who says chocolates and notes are just for girls?
One of the most creative ways to show appreciation to your husband is to give him a box of goodies with a sweet note inside. You can pick his favorites, and he would definitely enjoy the treat.
17. Always make sure his toiletries are available
Taking care of your husband is another way to show how much you love and appreciate him.
By stocking his favorite cologne, after-shave, razor, body wash, and shampoo, you're already showing how much you care about him.
18. Make sure his clothes, shoes, and socks are presentable
Do these things for him. Prepare his work clothes, polish his shoes, make sure his uniform has been ironed, and so much more. These are great ways how to appreciate your husband.
Always make sure that his socks are still okay and that his shoes are still in good shape. Taking care of these things is already an act of appreciation.
19. Take care of him when he's not feeling well
When your husband is sick, make him feel loved by taking care of him. Assure him that everything is okay and his health is more important. Make him feel that you're there for him.
20. Speak kind words
There will be times when we get annoyed, and we're not in the mood to be sweet. However, it's still best to know how to speak kind words. Let's avoid speaking when we're angry.
We know how words heal or hurt, right? Be more patient and speak kind words.
21. Look beautiful for him
This is another way to appreciate your husband. Make sure that you look good for him.
It's nice for you to look beautiful, but being healthy and fit is as important. This will make your spouse feel that you appreciate him by taking care of yourself.
22. Tell your kids how amazing their dad is
He may not hear this but always speak kind words about him to your kids.
Don't say bad words about their father when you're angry. They'll remember it. Appreciate your husband by respecting him.
Related Reading: 

20 Ways to Respect Your Husband
23. Be understanding and patient
It's not every day that you will be happy with your husband, but you're married, so this means you have to have more patience, respect, and understanding with each other.
If you're faced with challenges, don't give up easily. You can show appreciation as you choose to be more understanding and patient with each other.
24. Always kiss him goodbye
Before he goes out that door, kiss him. This shows how much you love, appreciate, and value him.
He would go out that door smiling.
25. Be vocal and tell him how much you appreciate him
Lastly, don't be shy and tell him how much you appreciate him.
Before he goes to bed, just say thank you for everything, and that you appreciate him. He may just smile, but deep inside, his heart is full.
All of us want appreciation. As they say, if you want it, also be ready to give it, and showing how to appreciate your husband is an example of this.
Being grateful and appreciative are two qualities that can strengthen your marriage or partnership. Appreciating your spouse will make them feel motivated, happy, loved, and special.
It also encourages them to be better and strive more, and what's great is that they will also do the same to you.
Takeaway
Remember, these are just examples of how you can show your appreciation to your husband. The final list of ideas will come from you.
After all, you know your husband, and whatever you choose should come from your heart.
Share this article on
Want to have a happier, healthier marriage?
If you feel disconnected or frustrated about the state of your marriage but want to avoid separation and/or divorce, the marriage.com course meant for married couples is an excellent resource to help you overcome the most challenging aspects of being married.
Learn More On This Topic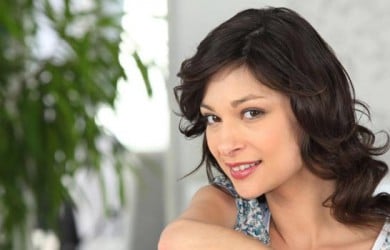 You May Also Like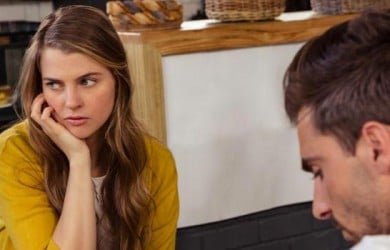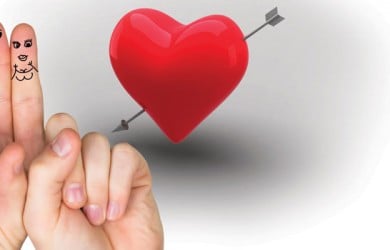 Popular Topics On Married Life