How to Find a Wife: 11 Ways to Find the Ideal Partner
Are you single and looking for love? Are you wondering how to find a wife? Life as a single person has many advantages, but when you are ready to share your life with someone, that life can become frustrating.
Moments of solitude can become moments of loneliness when you are finally ready to join lives with your future wife, and it eludes you. You start wondering how to find a wife, and you are not sure where to start.
Nowadays, we have many ways of connecting, meeting people across the globe and, yet, we still battle with the dilemma of how to meet a wife.
Before we address ways of overcoming how and where to find a wife, it is important to address why it feels so complicated.
Does searching for a wife feel like a mammoth task?
Some people seem to have no problem dating and finding someone to build a home with, sometimes more than once.
So, why is this a challenge for so many people? Especially when "there is plenty of fish in the sea" has never been so true as it is in today's digital world.
In the following video, relationship therapist Esther Perel speaks about people today and our sense of entitlement.
We feel it is our right to be happy, and hence it is hard to tie ourselves to a particular partner until we are certain they will make us happier than the next person.
Fear of missing out on someone better could be one of the reasons why we keep searching and missing out on giving a real shot to someone we already met.
She suggests that instead of focusing on searching for certainty, that life never really offers, we should adopt a curiosity mindset in a relationship with a person.
Studies examining whether, when, and how curiosity contributes to positive social outcomes between unacquainted strangers suggested that curious people expect to generate closeness during intimate conversations and feel closer to partners during intimate and small-talk conversations.
That means allowing ourselves to enter a relationship with a person we feel attracted to and stay long enough to investigate if we are a good match.
Instead of asking, "how do I know for sure that this person is right for me" asking questions to get to know them, sharing experiences, and trying to see what life with that person will be like.
This leads us to the next point focusing on what would be a good match instead of a perfect match.
Many of us are focusing on how to find a wife, and missing out on asking another crucial question. What are the key features I need in my long-term partner?
It is hard to find something when we are not fairly cognizant of what we are searching for.
To aid you in answering the question of "who will be my future wife," we direct you to a few questions you can use for self-exploration:
What kind of person can I NEVER imagine myself with?

What would an ideal partner be for me at this stage of my life?

What compromises would I be willing to make (where would I be willing to settle for the dimension between never-in-my-life and the ideal partner)?

What do I find attractive in a person?

his, and why?

What are the 3 most important things for me to have in the relationship?

What values about relationships and life do we need to have in common if I am to be with them?

How can I check if they are willing to work on issues that arise in our relationship?

What are the values and life choices they need to simply respect that are of utmost importance to me?

How do I need to feel in the relationship for this person to be "the one"?

Do I want to have kids? Is it important for me that my future wife thinks the same, or am I willing to make compromises? How similar do our approaches in raising them have to be?

Do we need to share a similar sense of humor? Is fun an important aspect of a relationship?

What is my, and what would I need their perspective to be, on material things and success?

What does being faithful mean to me?

How do I need to be loved, and are they willing and able to provide that?

Don't forget to include body intelligence – What does my gut say – can I see myself with this person for the rest of my life? Why?
If this seems like a lot to process, remember you don't have to do it alone. Some professionals can help you with this exploratory journey. It is okay if all you know is "I need a wife", and not sure how to proceed.
Although it can be tough at times to take the self-examination journey, it can be immensely helpful on the "how to find a wife" quest.
Once you know what you are looking for, you can approach creating a strategy of how to find a wife:
1. Use daily encounters to meet new people
Every day we interact with many people, but we don't really take time to actually enter a conversation with them. Use everyday contacts with people to talk to them.
New acquaintances can lead you to expand your social circle. This can bring you a bit closer to solving the equation of how to find a wife.
2. Online dating
You might be reluctant to try dating apps to find a wife online. Perhaps it could help you if you knew that one-third of marriages started through online dating.
Research shows that the increase of online dating services could is behind stronger marriages, a rise in interracial partnerships, and an increase in social connections that lie outside of our social circle.
3. Spend time with friends and their friends
We choose to spend time with people who are similar to us. Therefore, when you are hanging out with friends of your friends, you could end up finding someone alike. Also, you are at your best when you are with people you enjoy spending time with.
This is a perfect time to meet someone and have them notice you. After all, if it doesn't pan out, you will at least have spent time with friends and had fun.
4. Workplace as a dating pool
After you thoroughly check your company's policy on dating and exclude people you directly manage, ask yourself, "who could be interesting to get a cup of coffee with."
Don't immediately go for, "could this person be my future wife." Perhaps they won't be the ones you end up with, rather the missing link to your future spouse.
5. Reconnect with old friends
Any strategy that helps you expand your social circle is desirable. Therefore, reconnect with friends from childhood, former neighbors, co-workers from your previous company, or anyone you haven't seen in a while whose company you enjoy.
6. Volunteer and attend community events
What cause are you passionate about? Find a volunteering event or organization that is dedicated to it. You will meet like-minded people and potentially your wife there too.
7. Go to church or religious gatherings
If you are a religious man looking for a wife, the best place to find a person of faith is the church. If you already know everyone in your church, expand the circle by visiting other cities or states.
8. Start new hobby or activity
How to find a bride? Have you tried joining a book club, community center, or a fun class? How to find a wife? Explore new hobbies and activities like cooking, creative writing, dancing, photography, etc.
9. Accept invitations to weddings
If you need a wife, don't miss out on a chance to go to a wedding. Other single people in attendance are probably pondering their own relationship status too. Ask them to dance or start up a conversation and allow it to grow from there.
10. Go back to school
A study by Facebook shows that 28% of married Facebook users found their spouses while attending college. If you were planning to go back to school, there is another reason to do it now.
11. Expand your dating criteria
Finally, no matter how much you expand your social circle and how many dates you go to, if you are not giving people a chance, it will be all for nothing. If you are asking yourself "how to find the perfect wife," you should replace it with "how to find a good wife."
If your criteria or expectations of future partners are too high, no one will ever get through, and it will seem like the dating pool is actually out of "fish." Therefore, when you begin wondering how to find a wife, add the question of how not to miss out on giving her an actual chance.
When you recognize you are ready to give up the single life and find a person to marry, you could be confused as to where to start and how to find a wife material.
There are many steps to take between realizing and admitting to yourself, "I want a wife" and actually marrying.
Before diving into how to find a wife, we recommend you address "how to choose a wife." Once you know what you are looking for, what are deal-breakers, and compromises you are willing to make, it becomes easier to spot that person.
From there, focus on expanding your social circle to increase your odds of meeting "the one."
Attend weddings, community events, volunteer, go to church gatherings, seize and create any and all opportunities to meet new people. Explore each door that manifests, because behind them might be the person you will spend your life with.
Also watch:

Share this article on
Want to have a happier, healthier marriage?
If you feel disconnected or frustrated about the state of your marriage but want to avoid separation and/or divorce, the marriage.com course meant for married couples is an excellent resource to help you overcome the most challenging aspects of being married.
More On This Topic
You May Also Like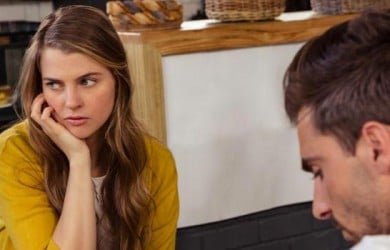 Popular Topics On Married Life