How to Reignite Your Sexless Relationship? 11 Ways
Reigniting the spark in a sexless relationship can feel daunting, especially when the emotional divide seems too wide to bridge and you don't know how to reignite a sexless relationship in such a situation.
Whether you're navigating the exhaustion of new parenthood, the comfort of a long-term partnership, or the complex emotional terrain of stress and distractions, the lack of physical intimacy can be both a symptom and a source of tension.
It's a cycle that can jeopardize the core of your connection, making the prospect of recovery seem elusive. But don't despair; regaining that lost intimacy is not impossible. The key lies in apprehending the root causes and taking actionable steps to revitalize the passion.
What is a sexless relationship?
A sexless relationship is generally defined as one in which sexual activity is rare or entirely absent for an extended period. While definitions vary, some experts may categorize a relationship as "sexless" if the couple engages in sexual intimacy fewer than ten times a year.
So, you may ask, "Is a sexless relationship healthy?" It's essential to note that a sexless relationship isn't necessarily an indicator of an unhealthy or failing partnership. Some couples maintain a strong emotional bond and high levels of life satisfaction despite low sexual frequency.
However, for others, the lack of physical intimacy can be a source of stress, emotional detachment, and dissatisfaction, potentially undermining the relationship's overall health.


Why is it essential to address a sexless relationship?
Addressing a sexless relationship is vital for several reasons, as a healthy and fulfilling intimate life is a crucial component of many romantic partnerships. Here are some reasons why it's essential to address a sexless relationship:
Emotional disconnect and relationship longevity
Physical intimacy can serve as a barometer for emotional intimacy, acting as a mechanism for couples to deepen their bond, express affection, and maintain a sense of closeness.
When sex is absent, the emotional foundation of the relationship can weaken over time, leading to feelings of disconnect, loneliness, or even resentment. This emotional gulf can have long-term ramifications, reducing the relationship's durability and making it more susceptible to external pressures such as infidelity or dissolution.
By addressing the issue head-on, couples can not only reignite their physical connection but also reinforce the emotional pillars that sustain the partnership.
Impact on self-esteem and psychological well-being
A sexless relationship can have significant psychological consequences for one or both partners. It may give rise to insecurities, anxieties, or feelings of inadequacy, which can then radiate outward to affect other areas of life, such as work performance, social interactions, and overall mental health.
This sense of inadequacy can be particularly exacerbated if societal norms and expectations, which can overemphasize the role of sex in a healthy relationship, serve as a backdrop.
Addressing the lack of sexual intimacy is essential for the relationship and the psychological well-being of the persons involved.
Reproductive and health implications
For couples looking to conceive, a sexless relationship presents obvious obstacles. Beyond this, however, are broader health implications.
Physical intimacy has been shown to offer numerous health benefits, including stress reduction, improved immune function, and better cardiovascular health. In addition, sexual satisfaction can be correlated with higher levels of relationship satisfaction, which in turn has positive health implications.
While a sexless relationship doesn't automatically equate to poor health, reestablishing sexual intimacy can offer various physical and emotional benefits that contribute to a more fulfilling, healthier lifestyle for both partners.
How long is too long without sex in a relationship?
The duration deemed "too long" without sex in a relationship varies from couple to couple, depending on individual needs, life circumstances, and mutual expectations.
There's no one-size-fits-all answer, but the prolonged absence of sexual intimacy can raise concerns about emotional disconnect, psychological well-being, and health issues.
It's crucial for couples to communicate openly about their needs and take steps to address the issue if it becomes a point of contention.
Does a sexless relationship justify infidelity?
While a sexless relationship can be emotionally taxing, it generally does not justify infidelity. Cheating can undermine the trust and emotional intimacy that are fundamental to any committed relationship.
Instead of seeking satisfaction outside the partnership, open communication with one's partner about sexual dissatisfaction is the first step towards finding a mutual solution. If both parties cannot resolve the issue, professional guidance from counselors or therapists may help.
11 tips to reignite a sexless relationship
A sexless relationship can be challenging, but there are ways to reignite the spark. Here are some tips that can help you learn how to reignite the spark in your relationship.
1. Start with open communication
The first step in figuring out how to reignite a sexless relationship is to have an open, honest dialogue. Talk about your desires, concerns, and the emotional or physical barriers you might be experiencing. The key is to create a non-judgmental space where both partners can feel heard.
2. Consider professional guidance
Sometimes, it's challenging to solve relationship problems alone. Relationship or sex therapists can provide expert advice and offer effective coping strategies. Some research suggests that couples therapy can significantly improve relationship satisfaction.
The research assesses couple counseling and relationship education in Australia, studying client characteristics, outcomes (satisfaction, commitment, depression after 3 and 12 months), and influential factors. Employing quasi-experimental design and multi-level modeling, it informs community-based service effectiveness and client profiles and informs service quality and policy enhancements.
3. Evaluate if a sexless relationship is healthy for you
Checking if you're okay with a sexless relationship can involve self-reflection and possibly even external advice from a therapist. While some people are perfectly content in a sexless partnership, for others, it can be a significant issue that can lead to unhappiness and emotional disconnection.
4. Identify underlying issues
Sometimes, the lack of sexual activity can be a symptom of a bigger issue, such as health problems, emotional disconnection, or stress. Identifying the root cause can be the first step in seeking a solution, which can open pathways to proper treatment or focused conversations.
5. Reestablish emotional intimacy
Reigniting the spark in your relationship may start with an emotional connection. Engage in quality time, deep conversations, and meaningful experiences to rebuild your emotional bond and restore a sense of closeness and mutual understanding.
6. Experiment and try new things
To spice up a sexless relationship, consider exploring new sexual experiences. Bringing something new into your intimate life can increase excitement, whether it's different positions, locations, or toys.
For example, to add excitement to their relationship, Sarah and David decided to try out new sexual positions and introduce adult toys into their bedroom activities, reigniting their passion.
7. Set the mood
The atmosphere can significantly impact your sexual experience. Invest time in setting the mood through lighting, music, or attire. It could make the transition to intimacy more comfortable and more exciting.
For example, Jane surprised her partner with a romantic candlelit dinner and soft music. This thoughtful setup created a sensual atmosphere that made their intimate moments more enjoyable.
8. Prioritize intimacy
In the hustle and bustle of daily life, it's easy to overlook the importance of setting aside time for your partner. One way to ensure intimacy isn't neglected is to schedule it in your calendar.
For some, this might not sound romantic, but according to research, planned intimate moments can significantly improve relationship satisfaction and sexual health.
9. Physical touch without expectation
The pressure to perform can sometimes make sexual intimacy feel like a chore or a stressor, further pushing partners away from it. Therefore, it's essential to rekindle simple physical touch—like hugging, cuddling, or holding hands—without the immediate expectation of it leading to sex.
Studies suggest that non-sexual physical affection can improve relationship satisfaction and may be a gateway to rekindling sexual intimacy.
10. Celebrate small victories
Progress can happen in increments, and it's essential to acknowledge and celebrate small wins in reigniting intimacy. Whether successfully initiating a difficult conversation, trying a new intimate activity, or simply spending more quality time together, celebrating these moments can make the process less daunting.
11. Be patient and consistent
Reigniting a sexless relationship doesn't happen overnight. It requires time, patience, and ongoing effort from both partners.
Persistence is crucial, and setbacks should be seen as a part of the process, not the end of it. Research indicates that couples who maintain consistent communication and effort in resolving their intimacy issues are more likely to find long-term solutions and satisfaction.
Watch this video to learn more about how to stay patient and why patience matters in a relationship:
How to fix a sexless relationship?
Fixing a sexless relationship can start with addressing the root causes, whether emotional disconnection, stress, or health issues. Open communication with your partner is crucial, as is considering professional advice from relationship therapists.
Practical strategies like scheduling intimate time can also help you spice up your sexless relationship. For couples wondering how to reignite a sexless relationship, persistence, and mutual effort can be the key.
Commonly asked questions
The complexities of a sexless relationship bring up numerous questions. This section aims to tackle some of the most commonly asked queries, offering insights on how to reignite passion and promote intimacy.
Is it okay to schedule intimacy or sex in a relationship?
Scheduling can help ensure that busy lives don't crowd out essential intimate time. It might not sound romantic, but planning can facilitate meaningful interactions and help to reignite the spark in your relationship.
What role does self-care play in reigniting a sexless relationship?
Self-care is crucial, not just for personal well-being but also for relationship health. When you feel good about yourself, you're more likely to engage in meaningful connections, which can help reignite the spark.
How can I tell if my partner is no longer attracted to me?
Signs that the partner is not attracted can vary, but consistent emotional distance, lack of physical touch, or avoidance of intimate situations can be indicators. Open communication is key to understanding your partner's feelings.
Can you bring attraction back to a sexless relationship?
With mutual effort and communication, it's possible to reignite the lost attraction in the relationship. Sometimes, external help from a therapist or relationship coach can offer valuable strategies regarding how to reignite a sexless relationship.
Is it healthy to remain in a sexless relationship?
Whether it's healthy to stay in a sexless relationship depends on the individual and the couple. For some, a sexless relationship may still provide emotional satisfaction and companionship. For others, the lack of intimacy could be a significant issue that may need addressing.
Key takeaway
Knowing how to reignite a sexless relationship is a multifaceted challenge requiring attention, effort, and sometimes professional advice. Each relationship is unique, but the key elements in reigniting passion may involve open communication, self-care, and a mutual commitment to improvement.
It's crucial to remember that patience and understanding can play significant roles in this process as couples navigate the complexities of rediscovering intimacy and strengthening their emotional bonds.
Share this article on
Want to have a happier, healthier marriage?
If you feel disconnected or frustrated about the state of your marriage but want to avoid separation and/or divorce, the marriage.com course meant for married couples is an excellent resource to help you overcome the most challenging aspects of being married.
Learn More On This Topic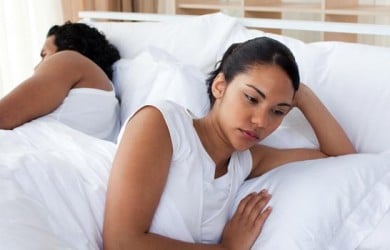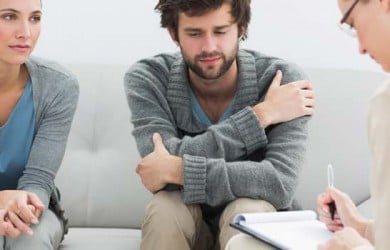 You May Also Like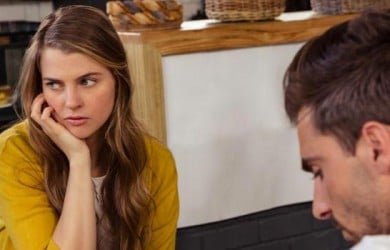 Popular Topics On Married Life