Why You Might Want to Give Marriage Intimacy Counseling a Try
Sometimes, no matter how hard you may try, there may be intimacy issues in your marriage that you can't work out on your own. Most couples who turn to marriage or intimacy counseling do so because they're at a loss as to how to bring intimacy back to their marriage.
For many, it goes far beyond just issues in the bedroom. Intimacy is a complex thing and understanding it can sometimes require the help of a professional.
Intimacy can be defined as mutual vulnerability and openness that you often share with another person in a relationship, or a marriage. Intimacy helps us to thrive in our social lives and it can be further categorized into four types: Experiential intimacy, emotional intimacy, intellectual intimacy, and sexual intimacy.
Even though, intimacy in marriage is often interpreted as sexual intimacy, the constraints of intimacy in a marriage surpasses any sexual and physical relationship shared by a couple. The importance of intimacy in a marriage cannot be undermined as it is pivotal in helping couples to strengthen their relationship.
A relationship as intimate as marriage can often be troubled due to problems with intimacy between the couples. Intimacy problems in a marriage can occur due to a variation of reasons from sexual intimacy issues to fear to old age.
However, to understand how to overcome intimacy issues or to know how to deal with intimacy issues a couple needs to first address these issues in their marriage.
Dealing with intimacy issues in marriage can often be difficult for couples as a lot of their reactions towards their relationship or each other are triggered by their personal limitations and insecurities. A helping hand that can counsel a couple through their intimacy issues, is what most couples need.
Reasons to consider marriage or intimacy counseling
Sex and intimacy therapy for couples offers a solution wherein partners who are in need of some guidance can engage with individuals who can help them assess their intimacy issues impartially.
Whether you believe in counseling or not, the following are some valid reasons to consider marriage or intimacy counseling:
1. You are getting married
Premarital intimacy counseling can help you identify issues that might have been overlooked by the both of you. Intimacy counseling before getting married presents an opportunity where the both of you can start a conversation about your expectations from your partner and how would you address certain essential aspects of your married life.
2. You're considering an affair
You don't have to be a bad person to be tempted to stray. Problems in a marriage can take a toll on the best of us and for women; a desire for sexual intimacy and affection is the leading cause of infidelity.
Even just feeling tempted to cheat can lead to feelings of guilt and shame that can take an even further toll on the relationship. If you're at this point, then seeking professional help can be a better way to go.
3. Your partner has cheated
Getting past infidelity is difficult, but possible if both parties are willing to work at rebuilding trust. Seeking counseling to deal with an affair can help you not only learn how to rebuild trust but also discover and correct what led to the affair in the first place. Chances are that there's more to it than you realize. A professional can help you get to the bottom of it.
4. You're arguing your relationship to death
The odd argument is to be expected in a marriage, but if you're constantly bickering and find that you're having the same argument over and over, then it may be time for outside help. Counseling can help you with communication and teach you how to effectively deal with issues when you get to what appears to be an impasse.
5. You feel like you're living with a stranger
All too often, couples become disconnected and before they know it they've lost all intimacy and feel like they're just sharing a space. If you feel that you're more like roommates than husband and wife and feel that you've done all that you can to try to reconnect, then it may be time to seek intimacy counseling.
A qualified therapist or intimacy coach may be able to help you get to the root of your issues and help you find your way back to each other.
6. You're contemplating separation or divorce
Unfortunately, divorce may well be the healthiest option for some couples. However, separation and divorce should be considered the last resort when all else has failed. It can be easy to become overwhelmed and blinded by problems in a marriage, but it's important to remember that you had reasons for wanting to be together in the first place.
If you're at a loss and contemplating ending your marriage, intimacy counseling is worth a try to help you be absolutely certain that you're doing the right thing. Ideally, counseling might give you a new perspective and help you work out those seemingly impossible issues.
7. You are in a nontraditional marriage
Open marriages, swinging, polyamory, and many other non-traditional form of marriages and relationships have become very common. These non-traditional ways have allowed couples to experience marriage while maintaining their lifestyle and identity. However, even such marriages are not averse to intimacy issues.
Even though couples in a non-tarditional marriage might be reluctant to seek intimacy counseling, they do not need to feel intimidated as intimacy and marriage counselors are very understanding, accommodating, and open towards any form of lifestyle choices of an individual.
Even if you feel that counseling is "not your thing" or a bunch of hokum, it may be worth considering if you're feeling at a loss as to how to fix what's wrong in your marriage.
Share this article on
Want to have a happier, healthier marriage?
If you feel disconnected or frustrated about the state of your marriage but want to avoid separation and/or divorce, the marriage.com course meant for married couples is an excellent resource to help you overcome the most challenging aspects of being married.
Learn More On This Topic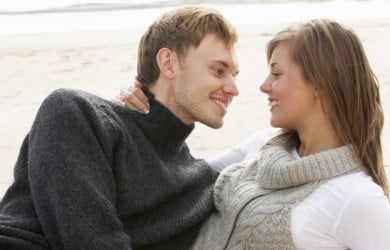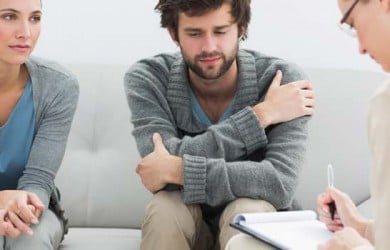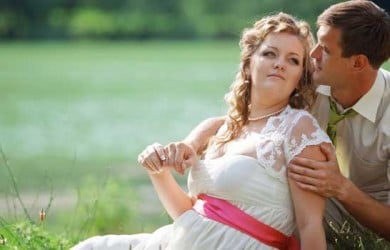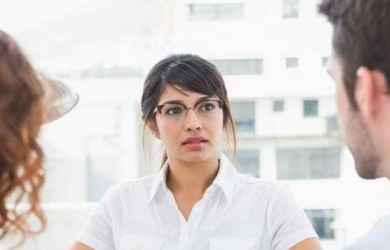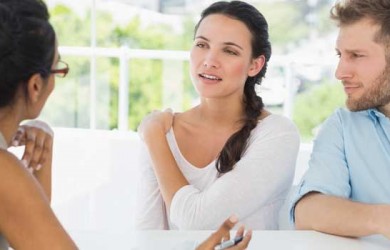 You May Also Like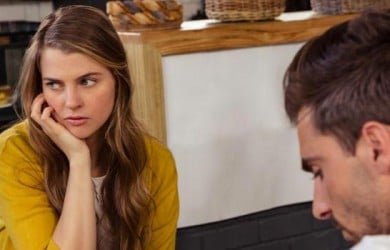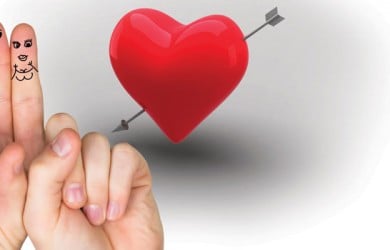 Popular Topics On Married Life