Put an End to Intimacy Problems in Your Marriage
When problems arise in the bedroom, your entire marriage can feel out of whack. Intimacy problems can creep in any marriage and wreck havoc on relationship satisfaction.
Unfortunately, if intimacy marriage problems continue, they can ruin a marriage. Bringing back or improving the intimacy is possible but it requires a little work on yourself as well as the relationship.
What to do about intimacy problems in marriage?
With a little patience, you can put an end to the intimacy problems in your marriage.
It is important to first understand the levels of intimacy you share with your partner, understanding the glaring effects of lack of intimacy in a relationship and making a conscious effort towards restoring intimacy in marriage.
Give the following tips a try if you are looking for advice on growing intimacy in marriage and want to turn lack of intimacy in marriage, on its head.
Here's how to fix intimacy problems in a marriage
1. Pamper yourself
It's in a woman's nature to put everyone and everything else first, often forgetting about herself. Take time to nurture your soul and do things that you enjoy.
Taking time for yourself boosts self-esteem and confidence, which in turn will be very appealing to your husband.
Be active, wear clothes that make you feel attractive, and set aside some time to unwind so that you can be the best version of you possible for yourself and for him.
2. Work out your sexual hang-ups
Sexual hang-ups from your upbringing could make intimacy difficult. For building intimacy it is important to come out of your sexual shell and revel in sexual intimacy.
Far too many women have been raised to see sex as "dirty". If feelings of shame or guilt are getting in the way of your being able to enjoy being intimate, then you need to work on these issues.
Intimacy is a crucial part of marriage and worth learning to embrace. Speaking to a therapist is a great start to fix intimacy problems. Speak openly about your desires. True intimacy comes from being completely open and honest with your partner. Being able to talk about sex and your desires can you bring you closer together and increase arousal.
It also paves the way for better sex and teaches each of you more about what the other person wants and enjoys. If you're shy about talking about sex or not sure how to bring it up; sharing a website like this one with him may offer a good jumping off point.
3. Take it outside the bedroom
Intimacy is about more than just the act of sex.
You can improve physical and emotional intimacy by showing your affection outside of the bedroom. Cuddle on the couch while you watch TV, lean in close and touch him as you talk over breakfast, or linger for a longer kiss when you see him off in the morning.
You can up the intimacy just by making contact throughout the day, so take advantage of each opportunity to connect.
4. Make time for intimacy
Yes, life can be hectic and our schedules busy, but not making intimacy a priority could lead to the destruction of your marriage.
Making time to connect intimately with your husband is important for the both of you if you want to overcome intimacy problems.
By putting sex on the back burner, you not only risk drifting apart, but you're pushing him away by giving the impression that he's not a priority.
Put the kids to bed early, forget staying up to watch a show, or mark it in your calendar—whatever it takes to enjoy being close.
5. Mix things up
Sex can become very routine when you've been with someone for a while. A lackluster sex life can quickly lead to intimacy and marriage problems, leaving one or both feeling bored or even undesired. Living in a marriage without intimacy can lead to a vicious cycle of insecurity and unhappiness.
Keep things interesting by trying new things in and out of the bedroom, and intimacy problems will be a thing of past.
A change in routine once in a while is often enough to reignite a spark. Try wearing some new lingerie or taking a shower together as a start.
Don't let the business of life get in the way of expressing your love and enjoying pleasure in the bedroom. Lack of intimacy in relationship is the ultimate buzzkill for relationship happiness and fulfillment.
Invest time in yourself and your relationship, and do what you can to keep the romance and excitement alive in your marriage.
Don't let a relationship without intimacy hamper your marital bliss.
How can you maintain intimacy without sex
No intimacy in marriage can weaken the relationship strings between a couple.
Marriage without intimacy entails a lack of connection between partners, relationship dissatisfaction and resentment due to unmet physical needs.
However sometimes due to child birth, sexual arousal disorders, erectile dysfunction, and other medical or mental conditions, sex is just not possible.
There are several marriage intimacy exercises than help you enjoy intimacy in marriage without sex.
Hold each other's hands to enjoy continuing a sense of closeness with your partner, even after years of living together.
Include extra cuddle time as it is an effective physical affirmation to make you and your partner feel an instant sense of bonding.
Develop new interests or hobbies a couple and soon you will find these mentally stimulating activities opening up avenues for new conversations everyday.
Recreate your first date or reminisce about those first few dates and anecdotes to rekindle the same spark you had in the beginning of the relationship.
If you are a woman, understand what causes a man to bond with a woman. Start by being feminine around your man, listening sympathetically and without interrupting, showing your confidence in his abilities and engaging in his interests.
If you are a man, understand what causes a woman to bond with a man. Work on building positive personality traits like being kind, honest, proud, confident and be someone who can make her laugh.
Also, it is advisable to connect with a credible sex therapist who can help you combat lack of intimacy in marriage with tools like intimacy exercises for couples, and effective counseling to resolve marriage intimacy problems. By taking an overview of intimacy issues in marriage you can take the corrective steps to improve marital intimacy and reignite the passion in your relationship.
Share this article on
Want to have a happier, healthier marriage?
If you feel disconnected or frustrated about the state of your marriage but want to avoid separation and/or divorce, the marriage.com course meant for married couples is an excellent resource to help you overcome the most challenging aspects of being married.
Learn More On This Topic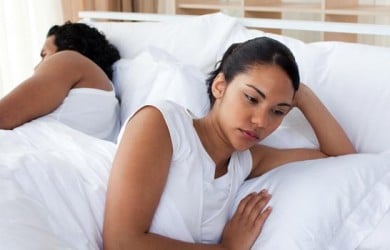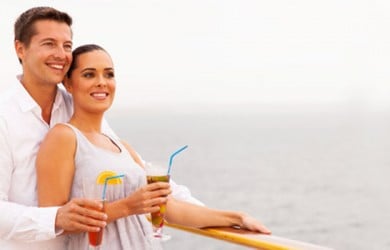 You May Also Like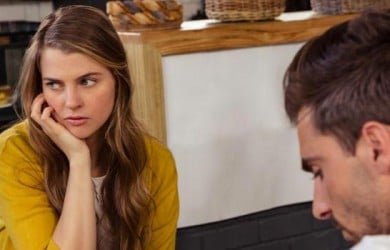 Popular Topics On Married Life