Common Intimacy Problems to Avoid
As a young aspiring woman with dreams and goals to fulfill in your life, the last thing you want is someone or something holding you down. Intimacy problems in a relationship is one such downer that can affect your life adversely.
It becomes even more heartbreaking when that someone holding you down happens to be your fiance/ husband. While there could be many reasons as to why he doesn't want you to succeed or move ahead in life, the most common factor; is intimacy in marriage problems.
Intimacy is not just relevant to sex, but a deeper understanding of the person you're going to spend the rest of your life with. Without intimacy in marriage, it is just a contract with legal consequences.
However, when there is intimacy in marriage, it is one of the most beautiful feelings a person could ever ask for. Equally important is understanding intimacy problems in marriage, so you can nip them in the bud, before they fester in the relationship leaving it frail and vulnerable.
Let us overview some of the most common intimacy in marriage problems you should avoid to have a fulfilling and happy life!
Intimacy problems 101
Expecting monogamy but no action
If you expect your partner to remain faithful in your marriage, you should be willing to give them the reason to be faithful. Your partner has their share of sexual needs and they must be fulfilled.
One of the intimacy problems is misalignment in needs and desires, where wife avoids intimacy and the husband has a higher sex drive or conversely, husband could be suffering from an intimacy disorder that makes it difficult for him to establish intimate relationship with his wife.
Can a relationship survive without intimacy? Intimacy is the corner stone for any thriving relationship. Lack of intimacy in a marriage or relationship is doomed to fail, even if both the partners try to survive a sexless marriage.
If you barely have sex with your partner, this may lead to them searching elsewhere for fulfillment.
In such cases, marriage becomes a pressure rather than a relief, as the constant tension between you and your partner is only increasing with no action.
Such intimacy issues can sabotage the relationship and make either of the partners isolate themselves, develop fear of intimacy or avoidance of closeness.
Talk to your partner about it with an open heart and discuss your needs. Tell them that your needs are both emotional and sexual, and finding sexual comfort from other sources won't lead to emotional support.
The awkward sex
It happens to every one of us in our lives and it's just a situation you have to deal with. Sometimes you're sleeping and your partner gets aroused out of nowhere at 3 am in the morning.
Sometimes you both are talking about something serious and the next moment they are on top of you, believing that this will solve all the problems in the world. Entering into a marriage does mean that you and your partner are now lawfully wedded and whatever you do in your sex life with each other is permissible.
That, however, does not give anyone the license the skip the foreplay and the intimate talk and start right away with the sex. Remember that sex only satisfies your body, its romance and foreplay that satisfies the soul!
It's her problem
It's always her problem, isn't it?
It's one of the most common and equally bizarre intimacy in marriage problems and one that has more to do with the perception of women. When you're trying to conceive, but can't, it can become a mental challenge for both you and your partner.
Even if your husband has fathered a child in the past, that doesn't automatically mean they are still potent. In such situations, it is best to get a full body checkup to discover who has the underlying issue. While it may not solve the problem, it will however, help both of you realize the physiological problems that affect your sex life.
Lack of intimacy in a marriage could be due to many reasons
Hormonal changes, menopause, sexual dysfunction, fear of sexual intimacy, declining sexual health due to aging or loss of connection with the spouse can leave your marriage in a state of stalemate.
If you and your partner are struggling with intimacy problems in marriage, you need to factor in effects of no intimacy in relationship and work at fixing the intimacy issues in marriage by talking to each other, or seeking help in form of sex therapy from a legitimate professional therapist. Also read, Sex Therapy Homework Exercises for a Better Sex Life.
How to fix intimacy problems in a marriage
Set aside a "tech free/no phone" zone for each other. Phubbing or (phone snubbing your partner) is a major contributor to lack of intimacy in relationship.
Reprise your "first date" as a couple to relive the date that sparked the flies between the two of you. Recreate you first date on your anniversary, your partner's birthday or just about any day to replicate the same excitement.
Giving your partner a massage to help them relax and cope with stress can contribute highly to physical as well as mental well-being. Operate as a team, and boost intimacy and relationship stability by massaging each other.
No intimacy in marriage? Asking your partner about their everyday challenges or victories at work/home, and showing up with full attention when they respond, can work wonders to overcome physical intimacy issues. This way, partners feel safe to unmask their vulnerabilities and feel supported.
How to help a man with intimacy issues? Break your routine. Monotony is the ultimate buzzkill in bedroom. Visit new places together, expand your cultural horizons, and meet new people. Try to foster closeness by consciously developing different forms of intimacy like mutual intellectual, experiential, emotional, or sexual expression in relationship.
Look for any signs of intimacy issues like low self-esteem, trust issues, anger issues, secret addictions, previous relationships traumas, paranoia, or depression. If any of this resonates, with you, then do not continue living in a sexless marriage, hoping for things to take an upward turn. Visit a sex therapist who can help you overcome the intimacy problems in marriage.
When you are dating someone with fear of intimacy or are married to a person with intimacy problems, try talking about these issues in non-heated moments when your emotions are in check.
Be compassionate instead of wallowing in self-pity, feeling at the mercy of your partner or victimized.
Seek to understand and not blame to overcome intimacy problems and to ensure you are not left emotionally distraught and estranged from your partner.
Share this article on
Want to have a happier, healthier marriage?
If you feel disconnected or frustrated about the state of your marriage but want to avoid separation and/or divorce, the marriage.com course meant for married couples is an excellent resource to help you overcome the most challenging aspects of being married.
Learn More On This Topic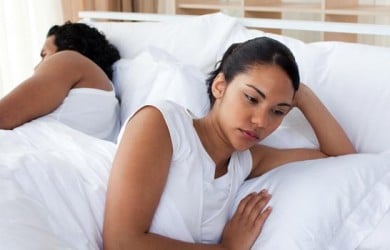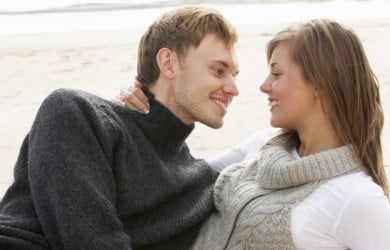 You May Also Like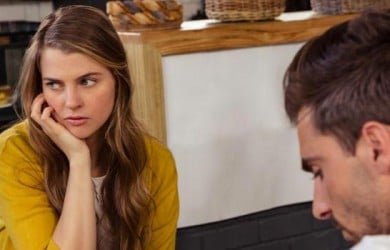 Popular Topics On Married Life