30 Compliments for Men That They Love to Hear More Often
Everyone loves to hear compliments, especially from their spouse or significant other.
Men are no exception to this rule, but you may not always know how to compliment a guy. It is important to learn, because words of admiration for a man are an answer to how to tell a man you appreciate and love him.
Here, learn about the top compliments for men, so you can express your appreciation for the man in your life and communicate to him just how much he means to you.
30 compliments that men can't resist
So, how to tell a man you appreciate him?
There are several ways for how to flatter a guy.
For example, you might compliment his physical appearance, but guys also appreciate compliments that aren't related to their looks, such as expressing appreciation for the efforts they put forth to make you happy.
When you take time out of your day to compliment your husband or boyfriend, it will increase his self-esteem, and probably make him feel even better about the relationship.
Below are 30 of the best compliments for men, divided into several categories.
Compliments about his efforts
Men need to know that their woman appreciates them, but unfortunately, many men may go through life feeling unappreciated. When you do not express appreciation in your relationship, your man might start to feel bad about himself, and the relationship as well.
Men may give up trying if you think you don't appreciate them, but expressing your gratitude for all they do will motivate them to keep being the best they can for you.
The following compliments for men will show that you appreciate his hard work, and the little things he does to make you happy:
I really appreciate you cooking such a delicious dinner tonight.

I know I can count on you to fix anything.

It was so thoughtful of you to take my car and put gas in it.

I love watching you play with the nieces and nephews. Your playful side is so attractive.
Compliments about his body
While men certainly love to hear compliments that acknowledge their effort, they also like to hear that you find them attractive.
In fact, many men may go through life never having anyone compliment their physical appearance, because appearance-related compliments tend to be more reserved for women.
This means that it is important that you, as his partner, make him feel good about himself with special compliments for men. The following compliments about his body are some of the best compliments for men:

You look so handsome in that outfit today.

I can tell you have been working out!

I love how strong you look today.

You look so sexy when you laugh.

You always look handsome to me, even first thing in the morning when you've just gotten out of bed.
Compliments showing respect and trust
While men enjoy being told that you find them attractive, they also place a premium on respect and trust.
Men tend to feel loved when they sense that you respect them and trust them to lead you in the right direction, so these compliments for men that relate to respect and trust can be important for building a loving relationship:
I'm so proud of you.

I have so much respect for all of your hard work.

I admire the fact that you were able to apologize earlier when you realized you were wrong.

I have seen you become a better and better version of yourself every week at work.

I appreciate your advice. You're so smart, and you always give the best advice.

I trust that you will lead us in the right direction.

I trust you, and I'm on your side.
Compliments showing that you believe in him
Men love hearing that their partner believes in them. This is one compliment guys like to hear because it shows that you support them and believe they are capable of achieving anything.
Here are some ways to compliment a guy by expressing that you believe in him:
I know you'll be able to achieve your sales goal at work this month. You always meet your goals when you put your mind to them.

You're great at what you do; that's why your coworkers are so eager to work with you.

You'll be able to handle this challenge. You've always handled challenges well in the past.

I love how driven and accomplished you are. You've met so many of your goals already, so I know you will continue to achieve great things.
Compliments about the effect they have on you
Beyond knowing that you believe in him, trust and respect him, and find him attractive, the man in your life will want to know just how much he affects you.
Some of the best compliments for him tell him how you still get butterflies in your stomach around him:
I find myself blushing around you.

I feel so deeply connected to you.

I feel so protected and comfortable around you. I love just being near you.

You turn me on more than anyone I've ever been with.

Your smile is so captivating to me.
Other ways of how to flatter a guy
Some of the best compliments for men don't fit one specific category, but they are sure to make your man happy. Some of the other compliments to give a guy include:
It makes me so happy when you send me a good morning text. I feel so loved.

I'm so happy to have you in my life.

You're such a great dad.

I know I can always count on you to help when I have a problem to solve.

You never stop making me laugh.
Conclusion
The top compliments for men show your husband or significant other that you appreciate all he does for you, and that you find him to be attractive and desirable.
Giving genuine compliments for men that show you appreciate him, respect him, and find him to be handsome is one of the best solutions for how to compliment a guy on his looks or personality traits.
But why are compliments important? Know the power of compliments through this insightful video:
These compliments for men or words of admiration for a man can help you to build a lasting connection, and they may even improve your relationship. Using this list of best compliments for a guy, make a conscious effort to start complimenting your man more often.
Share this article on
Want to have a happier, healthier marriage?
If you feel disconnected or frustrated about the state of your marriage but want to avoid separation and/or divorce, the marriage.com course meant for married couples is an excellent resource to help you overcome the most challenging aspects of being married.
More On This Topic
You May Also Like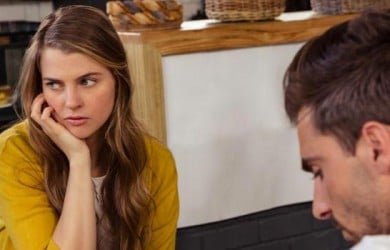 Popular Topics On Married Life