Why You Should Harness the Power of Appreciation in Relationships
Remember that giddy feeling that you had at the start of your relationship?
You had everything; the small gifts, romantic dates, caring gestures, and loving touches. You had all the appreciation and love of your partner. But now, with time, you feel that all that love and appreciation has vanished.
You start feeling undervalued in a relationship.
Is it something that you did? Do you blame your partner? Or is there a third reason? Often, that lack of being appreciated in a relationship is not due to any fault in you or your partner.
Sometimes, that reason can also be the fact that you have been together for so long as a couple that you may start taking things for granted without even realizing it.
You just expect that the other person will do a particular thing. It is not that you do not appreciate them. It may be just that you do not express that appreciation often. Thus, this then leads to petty fights, arguments, and even doubtful thoughts regarding your relationship.
Hence, showing appreciation in a relationship is very important.
Be it in the small gestures that you do for your partner, or you vocalize it, letting your significant other know that they are appreciated is a key to a successful and happy relationship.
Always be on the watch for "red flags," which may signify that you're not appreciating your spouse. These may include:
Your partner is frequently arguing with you.

The arguments may often be over petty things.

They start becoming more emotional.

They easily get irritated.

They stay quiet.

They do not ask for your opinion or advice.

They start distancing themselves from you.

They may start having an affair.
The power of appreciation in relationship cannot be stressed upon enough.
Let's have a look at some things you can do hence leaving your significant other feeling appreciated in a relationship.
How to feel appreciated in a relationship and how to appreciate your partner
Remember to thank them

even for the little things that they do.

Say small words of appreciation

for your husband or wife.

Send them messages

throughout the day.

Appreciate your girlfriend or boyfriend for the effort that they make for you.

Do you ask yourself how to appreciate your husband or wife? Recognize the small efforts that they make for you in his own way.

Appreciate the extra effort that your partner makes.

Do not take them and their actions for granted.

Plan a

juicy and romantic

getaway.

Bring in some creativity in showing your gratitude.

Show gratitude in public

and privately.

Plan a surprise dinner.

Make a sudden trip

with them.

Take note of the small things that they do.

Bring flowers and chocolates. This never fails to bring a smile on your wife or girlfriend's face. Ladies, you may also do the same. Some men love this attention as well.

Always be there for them.

Support them

during their hard times.

Celebrate their good times.

Do not hold grudges.
The list can be endless. But, these actions show the power of appreciation in relationship hence leading to one feeling valued in a relationship.
Women are more vocal when it comes to appreciating their partners
Appreciating your husband may be easy for you, whereas he may struggle with words.
You have to accept that fact. Some men are not so vocal with their power of appreciation in relationships. Where words of appreciation for husband may come easily for you, he may be struggling. So, what can you do?
How to get your husband to appreciate you?
Restrict back on the things that you do for him. For example, for once let him iron his shirt himself. This will make him realize that even though a small task, you do it for him, and this once that you have not done it how it has affected him.
Be confident about yourself. Wear sexy lingerie, get your hair and nails done. You may even go for a spa day. Get that glow!
Take time out for yourself.
Focus on what you want to do other than the regular chores. This will make your husband realize how much you do every day, thus leading him to appreciate you more.
Play hard to get. Dodge those loving touches and kisses. Flirt with him without letting him touch you. Also, work on your self-confidence.
Leave him alone if he feels like it. Do not constantly nag him about it. At his own time, he will definitely tell you whatever was bothering him. This will also make him appreciate you more that you understand him.
Do not brush away his compliments even though they may be teasing ones. That may just be his way of showing you love.
It's no secret that the power of appreciation in relationship is very important. You cannot brush away love, appreciation, and gratitude under the carpet. All three things go hand-in-hand, leading to mutual trust and respect.
Without appreciation in a relation, the relationship will not be happy or stay strong.
Thus, it is important that both partners understand the power of appreciation in relationship and look for ways to enhance it in both big and small ways!
Share this article on
Want to have a happier, healthier marriage?
If you feel disconnected or frustrated about the state of your marriage but want to avoid separation and/or divorce, the marriage.com course meant for married couples is an excellent resource to help you overcome the most challenging aspects of being married.
More On This Topic
You May Also Like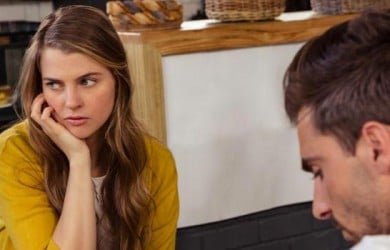 Popular Topics On Married Life