What Is Sexual Jealousy and How to Overcome It?
We all know what jealousy is and how it can ruin a relationship. We also know that jealousy can change a person drastically and, if left uncontrolled, can cause paranoia and anxiety. On the other hand, the right amount of jealousy can make us feel important and even help a relationship grow stronger.
However, before we tread on the idea of employing jealousy in our relationship, we should address a few questions – How familiar are you with the term sexual jealousy? Do we all feel the same about how jealousy works? How do we make sure that we can handle it properly?
What is the definition of sexual jealousy?
What is sexual jealousy to us, and how does it play a role in our relationships?
By definition, sexual jealousy is a type of jealousy in sexual terms.
Sexual jealousy is still connected with our biology. Even in the wild, a male would do his best to ensure his mate is his – alone. We would be able to see and witness aggression towards any male who feels threatened, especially towards his partner mating with another male.
It's the same with us humans. If you are in a relationship, you certainly have your guard up in fear that your partner will commit infidelity.
Sexual jealousy toward a partner is perfectly normal but can be damaging if it gets out of hand.
Did you know that men experience sexual jealousy more than women? This is because men's biology is to produce children, and they should guard their mate against other potential mates. Men will always feel sexual jealousy towards other men, especially when threatened.
Do we all feel sexual jealousy?
Men and women both experience jealousy. However, sexual jealousy in males is prone to be higher than in women. Sexual jealousy in women most likely leads to emotional jealousy.
A man will ensure his partner stays faithful and loyal to him. He may have different ways of showing how he gets jealous, but it will always be there.
On the other hand, a woman feels the same intensity of jealousy but on an emotional level.
Even though emotional and sexual jealousy are different, the pain of a heartbreak from cheating feels and looks the same because emotional and sexual jealousy are connected.
As a woman, if you see your spouse flirting or engaging in a sexual act
with another woman, the pain that you will feel is because you saw them doing something they shouldn't be doing because he is yours. This will hurt your emotions and would lead to emotional jealousy.
On the other hand, a man who sees his partner flirting or engaging sexually with another man will trigger sexual jealousy in men.
What are the effects of extreme sexual jealousy?
We all understand how jealousy can ruin relationships. No matter how much you love each other, too much jealousy will kill your trust, love, and respect for each other.
Too much sexual or emotional jealousy can damage your relationship in the following ways:
Too much jealousy, especially sexual jealousy, can make any relationship toxic. In no time, instead of being happy, you'd feel drained when you are with your partner.

If you feel that you only have to deal with baseless accusations every time you're together, this can cause your relationship to drift apart.

It can cause your partner to lie to avoid unnecessary conflict.

Lying

just to avoid the effects of jealousy makes the situation much worse.

It can also make anyone lose their trust, love, and respect toward their partners.

Extreme sexual jealousy will also give way to other problems like accusations, hate, and paranoia. Over time, this could even lead to abuse.
No one wants to be in a relationship where you are being accused of flirting with other men – this can destroy your relationship or marriage.
Sexual jealousy and sexual infidelity
Jealousy is a powerful emotion. We have felt it from our siblings, classmates, or even friends at a young age.
As we grow older, we fall in love and experience either sexual jealousy or emotional jealousy, both of which affect us physically and mentally.
Sexual jealousy is when someone fears that their partner will commit sexual infidelity.
That being said, this emotion can drive a person's adrenaline to spike, causing physiological responses that could lead to unwanted results.
When you're at that moment, and you see your partner showing what you deem as sexual acts or getting too physical, you might lose your control and do something that you will regret later.
Many will ask, is sexual jealousy manageable? Are there ways to overcome it?
10 Ways to overcome sexual jealousy
If you are in a relationship where your boyfriend or partner suffers from extreme sexual jealousy, then maybe it's time to think about how to deal with sexual jealousy before it gets out of hand.
How can you help your partner in overcoming sexual jealousy, and how do
you extend your patience? Here are a few tips on how to get over sexual jealousy:
Let your partner know that your love is true and, if needed, give them
the assurance they need from you. Sometimes, this can alleviate their sexual jealousy.
Avoid any situations where you think your spouse or partner would be jealous. If you have a guy friend who keeps calling you or would even be bold enough to hug you, you should also understand how that might affect your partner.

If your partner's sexual jealousy is becoming overbearing, then you might want to seek professional help. This doesn't mean that you or your partner suffers from mental or psychological problems. This is a great way to address the issue before it gets out of hand.

If your partner exhibits intense sexual jealousy because of their past relationships, then maybe you can extend a little bit of your patience until your partner learns to get over their sexual jealousy. This way, your partner can be relieved from the pain that their

past relationship

has given them.

Reevaluate your trust and love for each other. Sometimes, with our
busy lives, we tend to drift apart, which causes us to be anxious and jealous of our partners.
Of course, we understand that jealous sex happens because of some trigger or situation. Assess your relationship first.
Is your partner always been this jealous? Have you been drifting away from each other? Did someone give a hint or flirt with you that made your partner sexually jealous?
There is no

perfect relationship

, and everyone will experience shortcomings in their relationship, which causes jealousy in relationships. When a couple fights, drifts apart or loses their trust, they start to feel that sexual infidelity is close, and their partner might give in to temptation.
To avoid this, we must take the initiative to work on our shortcomings as a person and partner. Build and give each other security to avoid suspicion.
Before we even recognize the symptoms of jealousy from our partner, it's best to

set boundaries

. For example, you have a touchy friend who hugs and holds on to your hand in public.
For this person, it may be harmless and playful, but be considerate of your partner. Healthy boundaries should still be there. Doing this will make your partner feel more secure, thus helping this person overcome sexual jealousy.
Since we know what jealousy means, we can do more research, be informed, and be open about talking with your partner.
Don't forget how important communication is with couples. Sometimes, openness and deep conversations can help a person suffering from sexual jealousy. Tell your partner if you're not okay with what they are doing.
Yet another thing to consider in overcoming sexual jealousy is to reassess your commitment to each other. If you think you're facing

marital problems

and are unsure how to fix your relationship, it's time to seek help.
Seek a relationship therapist and this professional can help evaluate your relationship, address resentments and issues, and work on your commitment with each other.
What is the difference between male vs. female sexual jealousy?
What is sexual jealousy in women and men? Why are they different from each other?
Sexual jealousy psychology states that there is an enormous difference between how a male and a female experience this type of jealousy.
Men who mostly feel sexual jealousy will feel threatened about their future because they are insecure that another man or rival may get their mate.
Just like in the wild, a male will be protective of his mate and exhibit anger and hostility towards any "alpha" that will threaten their pride.
This is also because they might get fooled into taking responsibility for kids that are not theirs. Also, sexual jealousy is one of the top causes of crimes of passion.
Women, on the other hand, would feel jealousy on an emotional level. Women fear losing the person they love over someone else, and that fear causes them to feel jealous.
It pains a woman to see her partner falling for someone else. The mere thought of their partner falling for someone else is torture and will often cause emotional jealousy.
What causes a person to feel sexual jealousy?
Now that we know that men and women have different jealousy definitions.
In sexual jealousy psychology, there are no definite causes of why sexual jealousy starts. However, there could be triggers in the relationship that could plant a seed of doubt in a person, thus leading to sexual jealousy.
It's time to know some of the most common triggers of sexual jealousy.
1. Ego
A person's ego is very important, especially for a man. Thinking that another person is making advances to one's partner is enough for their ego to feel disrespected.
Related Reading: 

10 Signs of Ego in Relationship and What to Do
2. Primal instincts
Men commonly experience sexual jealousy more than women because of their primal instincts.
Some examples of jealousy in sexual terms are a man suspecting his partner's trainer, professor, or best friend of the opposite sex. For him, they could start sexual advances that will lead their partners to cheat.
3. Intrusive thoughts
However, it's all about one's intrusive thoughts that can trigger suspicion that their partner is having sexual intimacy with someone else.
Sexual jealousy may start with noticing another person's kind gesture towards your partner, and thoughts of "what ifs" could surface, like, what if her ex is better than me?
This happens until you view the whole situation as a threat to you and your partner.
4. Social triggers
Sexual jealousy could also start when a person gets affected by social triggers. Does your partner have lots of friends of the opposite sex?
Does your partner work with potential rivals? Maybe your partner is too friendly with the opposite sex? These can trigger the obsessive thoughts that your partner is indeed cheating.
Related Reading: 

11 Ways to Successfully Navigate Triggers in Your Relationship
5. Poor communication
Without communication, any relationship will not survive or be filled with doubt and toxicity. Sexual jealousy is common when you're filled with doubt and don't trust your partner.
Communication allows you to let your partner know what you want and don't want. It also works both ways.
When you have good communication, there's less stress, misunderstandings, and even issues.
Steph Anya, LMFT, gives us 10 amazing and proven tips for good communication.
Is it sexual jealousy or emotional jealousy?
Now that we understand the difference between sexual jealousy and emotional jealousy, how do we know which one we are feeling?
It's sexual jealousy if you have strong emotions or responses over the thought that your partner is being sexual with another potential partner.
This involves physical touches, flirty acts such as hugging, and even conversations that may initiate any sexual tension between two people.
If a man imagines or sees his partner hugging or being too touchy with her boy best friend, this could trigger unwanted and intrusive thoughts of cheating.
Extreme sexual jealousy can be very dangerous, and it may often lead to jealousy, emotional abuse, or even crimes of passion.
It's emotional jealousy if you have powerful responses towards your partner being really close to someone else, such as spending time with them, showing concern, being sweet, and showing any signs that could lead to romantic connections.
An example would be a woman imagining her partner developing feelings with a co-worker that they see every day, showing concern, driving her home, and chatting with her, could all lead to a painful realization of emotional jealousy.
These are just common examples, but we also have to remember that each situation is different, and there may be conditions to consider.
FAQ's
Let look at the answers to these questions asked about romantic and sexual jealousy.
What is the definition of romantic jealousy?
What is romantic jealousy? Is it different from sexual and emotional jealousy?
Jealousy is a broad term. Even as children, we feel this emotion, and as we become adults and fall in love, it shifts to what we call romantic jealousy.
Romantic jealousy is a general term for both sexual and emotional jealousy.
It's what you feel when you're in love, and you experience fear, anger, and tension at the thought of losing this person to someone else.
Romantic jealousy, whether emotional or sexual, can be triggered by past trauma, insecurity, social triggers, or the feeling that you're drifting apart.
Your actions, mindset, and reaction will be affected when you feel romantic jealousy.
Is it normal to feel sexual jealousy natural?
Seeing your partner flirting will make anyone feel angry and jealous. Emotional and sexual jealousy is a normal feeling; most of the time, it's even valid. Testosterone also plays a huge part in how we react, regardless of whether you are male or female.
We're wired to feel threatened when the person we love gets closer to another person we consider a rival. Now, what matters is how we react to this emotion.
Will you let your rage because of sexual jealousy dictate you to be irrational or even abusive towards your partner? Will you let this emotion get the better of you?
What we need to work on, after understanding everything about sexual jealousy, is how to overcome it and how to build trust and security in our relationship.
Takeaway
We are all capable of feeling sexual jealousy, and in fact, most of our reasons would be perfectly understandable. No one would want to see their partner being sweet or flirtatious with another person. Anyone would feel jealous and threatened.
But does this justify the actions that we will do? What if we start to have a toxic relationship?
If we want to make sure that we have a healthy relationship, then we need to know how to overcome sexual jealousy on our own before it gets out of hand. Aside from that, we also need to rebuild our relationship foundations.
Remember that a little jealousy in a relationship can strengthen it. Still, if you go overboard with it, jealousy can destroy your relationship, and worst, it could lead to abuse and the end of your love for each other.
Share this article on
Want to have a happier, healthier marriage?
If you feel disconnected or frustrated about the state of your marriage but want to avoid separation and/or divorce, the marriage.com course meant for married couples is an excellent resource to help you overcome the most challenging aspects of being married.
More On This Topic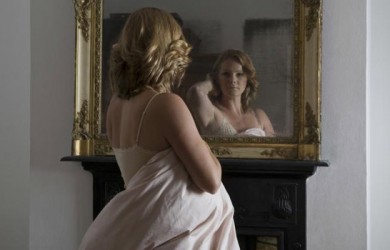 You May Also Like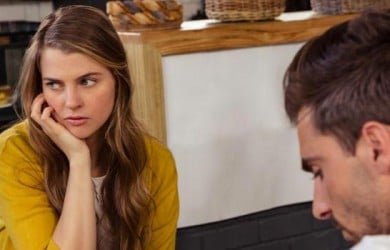 Popular Topics On Married Life