What Exactly Is Sexual Jealousy and How Healthy Couples Deal With It?
We all know what jealousy is and how it can ruin a relationship. We also know that jealousy can change a person drastically and if left uncontrolled can cause paranoia and anxiety. On the other hand, with the right amount of jealousy can make us feel important and can even help a relationship grow stronger.
However before we tread on the idea of employing jealousy in our relationship we should address a few questions – How familiar are you with the term of sexual jealousy? Do we all feel the same about how jealousy works? and how do we make sure that we would be able to handle it properly?
1. What is sexual jealousy?
What is sexual jealousy to us and how does it play a role in our relationships?
By definition, sexual jealousy is a type of jealousy in sexual terms. Sexual jealousy is still connected with our biology. Even in the wild, a male specie would do his best to make sure that his mate is his – alone. We would be able to see and witness aggression towards any male who feels that he is threatened especially towards his partner mating with another male.
It's the same with us humans. If you are in a relationship, you certainly have your guard up in fear that your partner will commit infidelity. Sexual jealousy toward partner for everyone of us is perfectly normal but can be damaging if it gets out of hand.
Did you know that men experience sexual jealousy more than women? The reason behind this is because men's biology is to produce children and he should guard his mate from other potential mates. Men will always feel sexual jealousy towards other men especially when feel threatened.
2. Do we all feel sexual jealousy?
Men and women both experience jealousy. However sexual jealousy in males is prone to be higher than women. Sexual jealousy in women most likely leads to emotional jealousy than.
A man will make sure that his partner stays faithful and loyal to him. He may have different ways of showing how he gets jealous but it will always be there. A woman on the other hand feels the same intensity of jealousy but on an emotional level.
Even though, Emotional and Sexual jealousy are different, the pain of a heartbreak from cheating feels and looks the same because Emotional and sexual jealousy are connected.
As a woman if you see your spouse flirting or engaging in a sexual act with another woman, the pain that you will feel is because you saw them doing something shouldn't be doing because he is yours. This will hurt your emotions and would lead to emotional jealousy.
On the other hand, a man who sees his partner flirting or engaging sexually with another man will trigger sexual jealousy in men.
3. Effects of extreme sexual jealousy
We all understand how jealousy can ruin relationships. No matter how much you love each other, too much jealousy will kill the trust, love, and respect that you have for each other.
Too much sexual or emotional jealousy can damage your relationship in the following ways:
Too much jealousy especially sexual jealousy can make any relationship toxic. In no time, instead of being happy you'd feel drained when you are with your partner.

If you feel that every time you're together, you only have to deal with baseless accusations, then this can cause your relationship to drift apart.

It can cause your partner to tell lies just to avoid unnecessary conflict.

It can also make anyone lose their trust, love, and respect towards their partners.

Extreme sexual jealousy will also give way to other problems like accusations, hate, and even paranoia.
No one wants to be in a relationship where you are being accused of flirting with other men – this can lead to the destruction of your marriage or relationship.
4. How to overcome sexual jealousy
If you are in a relationship where you know that your boyfriend or partner suffers from extreme sexual jealousy, then maybe it's time to think on how to deal with sexual jealousy before it gets out of hand.
How can you help your partner in overcoming sexual jealousy and how do you extend your patience? Here are a few tips on how to get over sexual jealousy:
Let him know that you love him and if needed, give him the assurance that he needs from you. Sometimes, this can pacify his sexual jealousy.

Avoid any situations where you think your spouse or partner would be jealous. If you have a guy friend who keeps calling you or would even be bold enough to hug you then you should also understand how that might affect your partner.

If your partners sexual jealousy is becoming overbearing, then you might want to seek professional help. This doesn't mean that you or your partner have mental or psychological problems. In fact, this is a great way to address the issue before it gets out of hand.

If your partner exhibits intense sexual jealousy because of his past relationships, then maybe you can extend a little bit of your patience until he learns to get over their sexual jealousy. This way, he can be relieved from the pain that his past relationship has given him.

Reevaluate your trust and love with each other. Sometimes, with our busy lives, we tend to drift apart which causes us to be anxious over our partners. Communication can greatly help couples in resolving this problem.
We are all capable of feeling sexual jealousy and in fact, most of our reason would be perfectly understandable. However, if we want to make sure that we have a healthy relationship, then we need to know how to overcome sexual jealousy on our own before it gets out of hand.
Remember that a little jealousy in a relationship can strengthen it but if you go overboard with it, jealousy can destroy your relationship.
Share this article on
Want to have a happier, healthier marriage?
If you feel disconnected or frustrated about the state of your marriage but want to avoid separation and/or divorce, the marriage.com course meant for married couples is an excellent resource to help you overcome the most challenging aspects of being married.
More On This Topic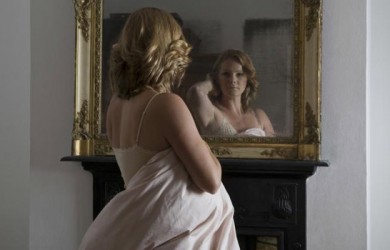 You May Also Like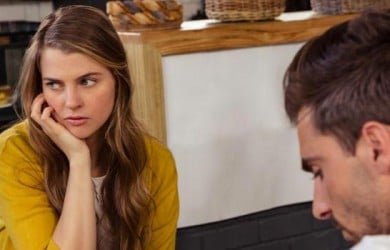 Popular Topics On Married Life