15 Ways to Get Over Jealousy in a Marriage and Make It Healthy
It seeps in stealthily, and before you know it, the foundations of your marriage have started eroding away, rendering it weak and collapsible. Jealousy in a marriage doesn't just destroy your relationship. It destroys you. The good news is that you can find ways to overcome jealousy.
The current generation is often accused of being weaker and more prone to jealousy. As this BBC article on the younger generations explains, though, older generations have had their biases towards the younger crowd for centuries.
Moreover, accusing the young of being insecure discounts the challenges they face created by technology and social media, something that we, as the older generation, have pushed onto them. As this study comparing Snapchat versus Facebook demonstrates, Snapchat is a major jealousy trigger.
So, jealousy is both a complex set of emotions created by our beliefs and something generated by social interactions and close relationships.
Where does jealousy in a marriage come from?
Jealousy is a perfectly normal emotion. As human beings, we're constantly evaluating our environment and how it can serve our needs to improve our well-being. So-called negative emotions are simply trying to tell us that something isn't meeting our needs.
Sadly, we also experience illusions that dampen how we view the world and our situation. So, where you might find it threatening that your spouse has gone for dinner with a sexy friend, it can also be perfectly platonic.
Nevertheless, jealousy in a marriage can be an occasional reminder not to take your partner for granted. Perhaps you need to make your partner feel valued again, and in return, your need for affection is fulfilled.
So, how to overcome jealousy and insecurity in a marriage means understanding how you interpret situations around you. If you see particular situations as not meeting your needs or even harming the benefits of your relationship, jealousy is triggered.
For example, if your partner spends less time with you or shows less intimacy, you might be jealous of the object or person taking your partner away. The complexity comes into play when what you perceive as a threat is not seen as an issue by your partner.
After all, we all need balance, and the issue arises if you look to your partner to fulfill all your needs. That's why communication is the first step in dealing with jealousy in a marriage.
Jealousy in marriage: Causes and concerns

Jealousy is closely linked to how you see your weaknesses. The more open and vulnerable you can be about them with your partner, the less likely you'll get triggered. In fact, you can find ways to support each other despite your weaknesses.
Such weaknesses can be accentuated by societal pressures as well as how we see ourselves. So, overcoming jealousy in relationships starts with understanding how all this links to your emotions.
1. Unresolved childhood issues
As you can see from this article on whether attachment styles matter, how we communicate our jealousy is closely linked to our attachment style. Naturally, the fearful and anxiously attached tend to experience a high form of jealous worry.
As well as attachment styles, people also experience childhood trauma which can lead to fear of abandonment, codependency and many more issues. Through these experiences, people don't learn healthy coping mechanisms for their emotions and don't know how to deal with jealousy.
This can lead to reactivity and even abuse in a marriage.
Related Reading: 

Lack of Affection in Childhood Can Hinder Your Child's Growth
2. Reaffirm boundaries
In some cases, jealousy in a marriage is a misguided attempt to differentiate the relationship. This gives it an identity and a purpose. Depending on how it's communicated, jealousy can act as a reminder that fears of intimacy or relationship dissolution have been triggered.
A healthy and mature couple talk about it and problem solve together so both their needs are met.
Related Reading:  

6 Types of Boundaries in Relationships & How to Maintain Them
3. Low self-esteem and pitiable self-image
According to author Dr. Joe Rubino, 85% of the US suffers from low self-esteem. And this problem isn't just in the US.
When you have deep shame within you, you can't believe that your spouse won't focus on your weaknesses. As jealousy gets triggered, you then enter a vicious cycle of feeling guilty for your jealousy in a marriage.
Related Reading: 

10 Ways On How Low Self Esteem Affects a Relationship
4. Previous experiences with infidelity
Apart from childhood issues, it is also possible that a bad experience in a previous relationship with infidelity or dishonesty leads to jealousy in the next one.
5. Need for control
The jealous spouse is not merely jealous of their partner's friendships. The object of jealousy in marriage can be time spent at work or indulging in a weekend hobby or sport. It is any situation where the jealous person cannot control the circumstances and therefore feels threatened.
6. Media and societal influence
Dealing with jealousy in a marriage is that much harder in today's digital world. As a therapist details in their article on social media and relationships, social media can also trigger retroactive jealousy. Essentially, you find yourself worrying about your partner's exes despite them not being around.
7. Unhealthy belief systems
Are you still asking yourself "how can I stop being jealous of my husband"? Try not to overfocus on your environment and social media. Get to know what your inner voice is telling you and how your beliefs impact your emotions.
Keep reading to find out more about working with your core beliefs.
8. Sibling experiences
The research is limited but as this study on sibling experiences and romantic competence demonstrates, it seems that sibling experiences during childhood can impact how we partner romantically as young adults.
In summary, competing for family resources and attention can lead to lower romantic competence. In other words, you don't develop mature ways to resolve conflict. Having said that, the study also shows that some people can learn from sibling conflict and develop stronger communication skills.
That's when the age-old debate of nurture versus nature kicks. If you're not sure of your own circumstances, talk it over with a good friend or a therapist to explore your jealousy in a marriage.
9. Mismatched expectations
A jealous spouse might harbor unrealistic expectations about marriage. They might have grown up with the fantasy of marriage, thinking married life is just like in magazines and the movies.
Essentially, they might think that "Forsake all others" includes friendships and hobbies, too. This is more akin to codependence which often triggers jealousy in a marriage.
10. Loss of needs from the relationship
As mentioned, we look to our relationships to meet our needs. There are many frameworks to define human needs but psychiatrist William Glasser focused particularly on relationships when he developed his Reality Therapy or Choice Theory. He defined our needs as survival, love, power, freedom and fun.
Anything that threatens those needs in our perceived world can trigger jealousy. Nevertheless, Glasser stated that the art of healthy living is to work on closing the gap between our perceived world and reality.
15 ways to overcome jealousy in your marriage

So, what causes jealousy in a marriage? All the above factors play a huge role in spurting jealousy in a marriage. However, there are ways to get over jealousy if one first recognizes how demolishing it can be for marriage and how it can destroy a healthy relationship.
Although, the key question is how can I stop being jealous of my husband if the emotion is so natural? We have to work with all our emotions, and all the following points will help you manage them, including jealousy.
1. Get to know your attachment style
How to not be a jealous wife means first understanding how you relate to people. Depending on how your carers responded to your needs when you were a child, you could be anxious or avoidant.
Try this quiz if you want to get a sense of your own style.
Related Reading: 

4 Types of Attachment Styles and What They Mean
2. Talk about your fears
How to get over jealousy in a marriage is about understanding when you feel your relationship is under threat. That's when our defensive emotions are triggered, and you might feel a surge of jealousy.
One way to manage fear and anxiety is to meet them head-on. Don't try to suppress them, as that makes them stronger. Instead, you get to know them by experiencing them and talking about them.
3. Practice meditation
A powerful method for getting to know our emotions and how our thoughts interact with them is meditation. Contrary to popular belief, meditation isn't about clearing the mind. It's about getting to know the mind and its patterns of thought.
The more you sit with the mind and observe the feelings and thoughts it creates from emotions, the more you'll distance yourself from emotions. With time, you can shift unhelpful thoughts and let go of emotions such as jealousy in a marriage.
Related Reading: 

Improve Your Relationship with Mindfulness and Meditation
4. Be mindful
Mindfulness often goes with meditation. With both, you are being present in whatever experiences you're feeling both in the body and the mind. As you become more mindful, you give yourself space to step away from the emotions.
In essence, how to stop being jealous in marriage starts with processing the emotion. Mindfulness is a mind-body practice that lets you breathe into the emotion so that you can let it go.
5. Challenge your negative thoughts
How to stop being a jealous wife can also be done with some thinking work. Essentially, emotions only become a problem when we create stories and attach thoughts to them. Unfortunately, those thoughts are often distorted and lead to misunderstandings.
Dr. David D. Burns wrote a very practical book some years ago that's still very relevant, Feeling Good. In there, he lists typical distortions and ways of overcoming distorted thoughts.
One example is to challenge your thoughts by putting them on trial such that you look for evidence for and against them. This is a more measured approach rather than letting your mind be the judge, jury, and executioner.
How to get over jealousy in a marriage isn't just about challenging your thoughts. You can also complement the approach with journaling. This is a great tool both for processing emotions and working through them.
Related Reading: 

4 Tips on How to Get Rid of Negative Thoughts in Relationships

  
6. Get to know your triggers
How to overcome jealousy in a marriage is also about understanding what sets off your jealousy. If it's social media, you and your partner need to agree on what's ok and what's not for how you interact online.
If there are certain people or exes that trigger your jealousy, talk to your partner and find ways that feel safe for you both. Perhaps you can all meet in a group setting rather than your partner going off solo?
Related Reading: 

11 Ways to Successfully Navigate Triggers in Your Relationship
7. Develop a self-care routine
Jealousy and insecurity in marriage are complex emotions that can overwhelm us if we don't take care of ourselves.
Moreover, self-compassion is part of self-care, which is now understood to be a key driver for building self-esteem.
Watch self-esteem expert Kristen Neff talk about why self-compassion trumps self-esteem:
8. Find your safe place
So, how can you find your self-compassion? With jealousy, you have an opportunity to show yourself self-compassion. First, remind yourself that you're human and that it's perfectly ok to get emotions, no matter how terrible they feel.
Secondly, motivate yourself to let go of jealousy. You can do this by reframing the situation and looking for the positive. Another approach is to consider what you can do to nurture and improve your relationship.
If you're defensive, your partner can shut down. Jealousy and trust issues in marriage are simply not attractive traits. On the other hand, if you are nurturing and compassionate, you're more likely to draw your partner back in.
9. Understand your beliefs
So, how to overcome jealousy in a marriage? It means understanding your beliefs about relationships, yourself, and life in general.
For example, do you believe that you and your spouse should do everything together, or is it ok to have separate friends? What about how you split your household roles?
It's very difficult to break away from the conditioning of our past, but it starts with reflection. So, list all your beliefs relating to relationships and life and then reflect on the helpful ones and the not-so-helpful ones.
How can you then rephrase the unhelpful ones? If you can do that, you will achieve a major victory in overcoming jealousy in relationships.
10. Talk to a friend
As mentioned, jealousy and insecurity in marriage can come from distorted thoughts where we misinterpret situations. A great way to counteract those thoughts is by asking a good friend what their conclusions are. Make sure you choose a mature and impartial friend, though.
11. Practice gratitude
How to overcome jealousy and insecurity in a marriage is by refocusing on the positives. Our minds have a negativity bias, and jealousy can suck us down into a hole of despair.
It takes effort, but you can balance the negativity by forcing yourself to list things you're grateful for in the relationship.
12. Leverage grounding techniques
As explained, jealousy in a marriage can lead to intense emotions that make us reactive. Another way to calm those emotions and create some distance is by using grounding techniques. Play around with them and find the ones that work for you.
13. Befriend your emotions
How to stop being jealous in marriage is about meeting your jealousy. Get to know it. So, what does it look like if you had to give it a shape, color, or texture?
Be as creative as possible, and then talk to it. What is it protecting you from, and how can you work together rather than against each other?
This is one approach for creating distance with jealousy to make it easier to let it go.
14. List your strengths and positive traits
How to stop being a jealous wife can also be about appreciating what you bring to the relationship. Jealousy tends to focus on our weaknesses. Instead, refocus your mind and list all the positive traits and strengths that you have.
15. Work with a therapist
If all else fails, how to not be a jealous wife means getting a therapist. You can still work through all the above points, but often, we also need some professional help. A therapist will keep you on track, act as a sounding board and give you even more tools to practice letting go of jealousy.
Moving forward and managing jealousy
In summary, what causes jealousy in a marriage? Anything from unresolved trauma to our environment and social conditioning.
The mature approach is to treat jealousy as a message. What do you need to change about yourself to improve your relationship? How can you communicate more deeply to better align both of your needs?
To answer those questions, you might need to do some personal work either on your own or with a therapist. Essentially, the more you get to know your emotions and are mindful of them, the easier it is to create distance.
Then, jealousy in a marriage simply becomes another experience to gently let go of.
Important queries on getting over jealousy in marriage
Jealousy in a marriage can eat both of you up from the inside out. Not only does it consume you, but it drives you apart as the blame and accusations increase. Nevertheless, it's a normal human emotion.
Know more about it below:
1. What can I do to let go of jealousy toward my husband?
Accept the fact that you are jealous and accept that it's destroying your marriage. Communication is at the heart of understanding your jealousy in a marriage.
So, discuss it with your partner and work together to find out the cause of it. You can then work on your issues and practice letting go of jealousy as a team.
2. What makes me insecure and jealous in my marriage?
Jealousy in a marriage comes from a host of potential causes. The first step is to understand how your past experiences and beliefs lead to your insecurity.
For example, you could be suffering from a range of issues ranging from childhood trauma and low self-esteem to attachment style or codependence. All of these can lead to jealousy and trust issues in marriage.
Share this article on
Want to have a happier, healthier marriage?
If you feel disconnected or frustrated about the state of your marriage but want to avoid separation and/or divorce, the marriage.com course meant for married couples is an excellent resource to help you overcome the most challenging aspects of being married.
Learn More On This Topic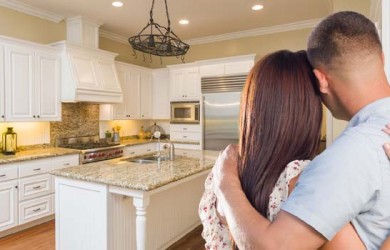 You May Also Like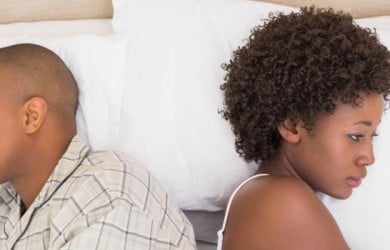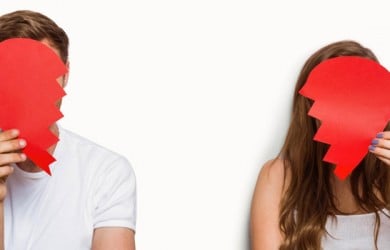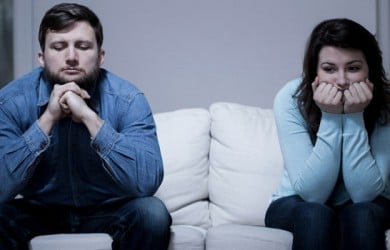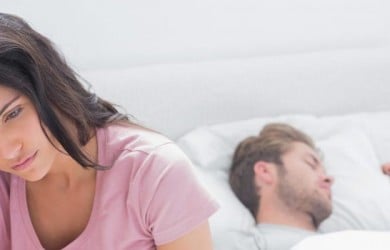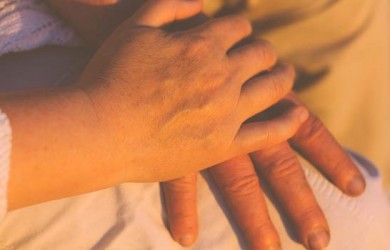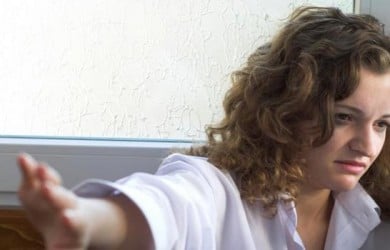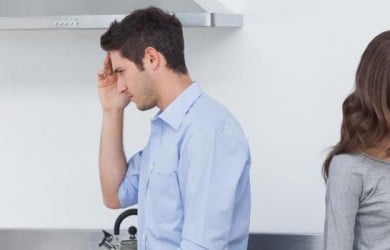 Popular Topics On Marriage Help