Ways to Get Over Jealousy and Make Your Marriage Healthy Again
Ways To Get Over Jealousy – How To Get Over Jealousy And Make Your Marriage Healthy Again
Jealousy is a very mean emotion. it's irrational and can destroy a marriage over time.
It seeps in slow and starts rusting the foundations of the marriage, rendering it weak and collapsible. A bit of healthy jealousy and bickering is okay, but when it starts to get out of hand, that's where the actual problem starts.
The insecurity of the current generation has led to being horribly jealous of anything and everything that they feel threatened from, even if it's a harmless text from the opposite sex towards their partner.
The insecurity leads to hateful jealousy which is responsible for arguments that are blown out of proportion. All these fights and stress kills a marriage very soon. So, you have to find ways to get over jealousy – how to get over jealousy is an important question you have to deal with, in order to save your marriage from falling apart.
How to get over jealousy and insecurity
It's been asked by many married couples or people who have been seeing each other for a while, how to get over jealousy issues? The answer is to understand the nature of jealousy. It's the emotion that takes over a man or woman in a situation of real or imaginative threat.
The threat isn't to them, it's to their relationship and partner.
One-third of the couple seeking therapy in America has the issue of marital jealousy.
According to marriage therapy counselors, jealousy is an emotion that buds when there is love. So it's pretty common and reassuring.
But anything that starts to break the barriers of limitation isn't healthy.
Jealousy leads to unnecessary anger and arguments. It also leads to an abusive marriage.
If jealousy is natural, how to get over jealousy and trust issues?
Yes, it's natural. Just like any other emotion of the human brain, jealousy is also a natural emotion. However, uncontrollable jealousy can lead to scary consequences, especially in a marriage.
When the jealousy in a relationship is occasional and mild, it's a cute reminder to not take your partner for granted. It tells you that your partner cares about you a lot. All you need to do is to make your partner feel valued again, and the healthy jealousy emotions die there and then.
Getting over jealousy in relationships and marriage
It's been said that healthy jealousy is also great for sparking up sex and intimacy. It makes things way hotter than usual.
The passion and love are ignited and accelerated due to jealousy.
So if it's natural and occasional, there is no question of, how to get over jealousy in a marriage. But when it starts to get out of hand, and the other person in the marriage starts to feel threatened, there starts the real problem.
Nobody wants to feel trapped in their marriage, also nobody wants a marriage of abuse and torture.
Uncontrollable jealousy makes a marriage insufferable.
"How to get over jealousy in a relationship;" when you keep asking yourself this, it means you still want to work out your relationship, and you understand the looming problem that may lead to the end of your relationship.
However, it's hard to get over jealousy and the animal it makes out of the person.
A jealous person feels a flood of emotion that clouds his or her judgment big time.
They get strong feelings of humiliation, suspicion towards their partner or the person they are friendly with, doubt, worry, self-pity, envy, anger, grief, etc. All these emotions can make any man or woman crazy momentarily, driving them to do horrendous things.
How is jealousy caused?
There are many factors that may contribute to igniting the emotion of jealousy in marriage, and these are also the factors that may prevail it –
Impractical expectations about their marriage or marriage in general

Impractical expectations about the relationship with the partner

The unwise sense that you own your partner

Abandonment issues

Pitiable self-image

Insecurity

Fear of betrayal

Fear of losing either their partner or their love

Intense possessiveness

Controlling nature
All these factors play a huge role in spurting jealousy in a marriage. However, there are ways to get over jealousy – how to get over jealousy, if one recognizes how demolishing it can be for marriage and how it can destroy a healthy relationship.
Get over jealousy – how to get over jealousy
There are many ways one can get help. These include –
Accept the fact that you are jealous and accept that it's destroying your marriage

Discuss it with your partner; find out the cause of it

Stop spying on your partner

Find out your own mistakes and shortcomings, work to eliminate them

Lying and keeping things from your partner will only make matters worse

Communicate

Seek therapy if nothing else works
Conclusion
A wedding, a marriage is a holy relation that is blessed by God and His witnesses. Don't let it be destroyed over petty jealousy issues. Talk it out with your partner to make things work.
Share this article on
Want to have a happier, healthier marriage?
If you feel disconnected or frustrated about the state of your marriage but want to avoid separation and/or divorce, the marriage.com course meant for married couples is an excellent resource to help you overcome the most challenging aspects of being married.
More On This Topic
Recent Articles
You May Also Like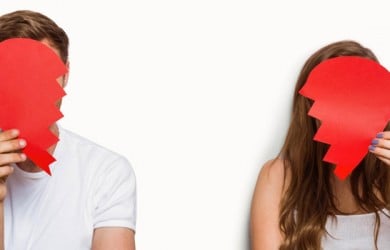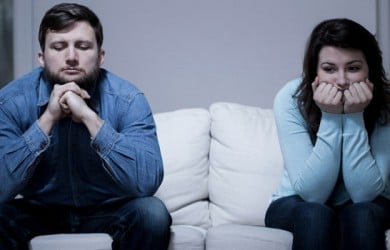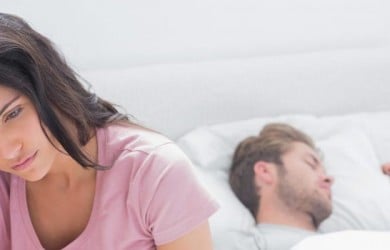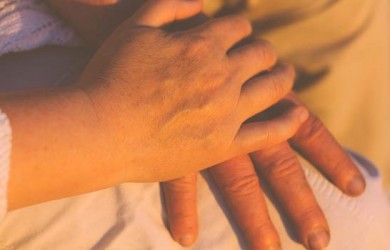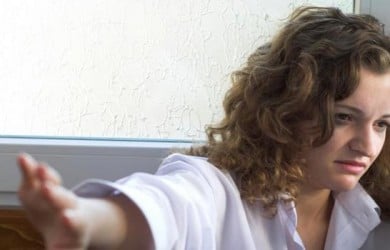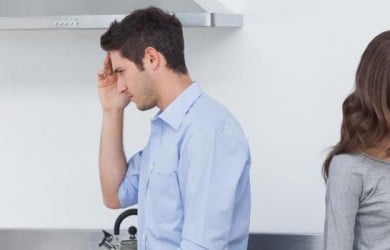 Popular Topics On Marriage Help