35 Kinky Sex Ideas for a Thriving Sex Life
So you want to spice up your sex life, and you and your partner have agreed that kinky sex sounds hot and exciting.
Maybe you read the 50 Shades series (more on that in a moment), or maybe you've heard about different forms of kink on the internet, and you are intrigued with the exploration of kinky sex ideas that can boost your sex life.
What is kinky sex
The word kinky stands for unusual things. In the world of sex, kinky can mean anything that is far from conventional. Any idea or activity that is offbeat, quirky, or odd can be termed kinky sex.
The word is derived from another word, 'bend,' to signify a bend in the straightforward norm. Such non-conventional sex practices have been a part of the sex world for centuries. However, they are not included as a part of the acceptable or usual sex culture.
What does kinky sex include?
Unconventional sexual tastes and practices in sex that many perceive as wild or unusual can be called kinks.
Many people introduce kinky sex in their relationship for the sake of enhancing sexual pleasure. Kinky bedroom ideas are your best shot at beating bedroom boredom.
Using a vibrator, candle wax dripping, fruit penetration, foot-sucking, and wearing sexy, outlandish lingerie qualify as some of the ideas on how to have kinky sex.
So, how do you get started with kinky sex ideas?
First, kinky is in the eye of the beholder.
When it comes down to kinky things to do in bed, some folks find full-on bondage kinky, while others prefer to incorporate hot wax and others get their thrill from a simple silk blindfold.
What you should know if you're trying kink for the first time
Kink can seem intimidating for people but be sure that these kinky ideas for marriage can be fun. Once you communicate with your partner and understand each other's fetishes and fantasies, it can bring a lot of novelty to the relationship.
Before you introduce yourself to the world of kinky sex activities, here are some things you must know:
Do your research and learn more about what you want or what your partner wants. The more you know, the healthier it is for your sex life.

Considering the kink world encompasses the extremes, you must take things slow in order to not feel intimidated and prepare yourself step by step.

The idea of kinky sex varies from person to person. Your partner might not want what you want. So, be accepting.

Communicate your kinky desires well to your partner and make sure you have their consent and vice versa.

It might not come out as what you thought in your head the first time, but that's okay. You both will get through it with time.
35 kinky sex ideas for a thriving sex life
There's a whole world of kink out there, and not everything is for everyone. But here's a collection of kinky sex ideas that could spice up your sex life and enhance your relationship satisfaction.
Read on for kinky sex for beginners and tips on introducing kinky sex acts for couples.
1. Give your partner a hot blow job at an out of ordinary place
Don't wait for you or your partner to run out of kinky things to do in the bedroom. Instead, head to a mountain cliff, parking lot, top of the terrace, in an empty apartment, or a beach with a breathtaking view.
Get down to your knees, with your hands behind your head, allowing your partner to use their hands to guide you and give your man a mind-blowing blow job.
Extend him the "extra courtesy," allowing him to finish the blow job on your neck, breasts, sexy bottom, back, or any body part that your man fancies.
Related Reading: 

20 Best Oral Sex Tips – How to Give a Great Blow Job
2. Tease them with sexual rewards and punishments
To add an element of thrill to your sex life, introduce sex rewards and punishments system while having a lot of fun.
Waking up your partner every Sunday morning with a blow job or a handjob, giving a passionate minute-long kiss, giving a lap dance when he is back from work, and sits down with his beer. You talk dirty in bed and excite him enough to let go of his load. You pleasure him with a cowgirl position.
If he cums before she has her orgasm, she gets to spank him, slapping his balls (careful, there) if he fails to live up to his expectations during cunnilingus. You give him hickeys just when he has his presentation lined up for the next day. You force him to stay naked if he doesn't give you that quickie you demanded.
3. Engage in a masseur and client role play
Oil your partner, massaging them with fragrant, aromatic oil, gently wrestling with them for the skin-to-skin contact that makes your cloth slathered in oil.
So what is the best possible outcome for this massage?
Offering your partner a happy ending in the form of a sex act!
Alternatively, let your partner initiate a request for a sexual happy ending massage, to which you can coyly agree or reluctantly decline, but finally, give in.
End the full body rub down with a hot sex act.
Related Reading: 

Understand How Body to Body Massage Can Save Your Marriage
4. Tip your guy to play the delivery boy who gives you quickies
Ask your man to get you pizza.
But that's not all that is to it. You add a little craziness to it.
He goes out only to come back as a delivery guy, rings the doorbell, and finds you in sexy lingerie. Seeing him interested, offer to tip him only if he gives you both the pizza and an over-the-counter quickie in your kitchen.
Don't forget to tip your guy for all the hard work. You could also videotape this act and watch it later for fun.
5. Switch roles playing dominant and submissive
Level up the power dynamic between you and your spouse by switching between domination and submission.
In a dominant/submissive relationship, the kink is the diversity in the sexual acts of domination and submission. Decide to switch roles as dominant where you take complete control over your partner who is in the submissive role.
Flip the roles as you play kinky sex games between the sheets. Repeat. Try out different play scenes where you can engage in whipping, bondage, or even forced restraint.
Related Reading: 

Am I a Dominant or Submissive Personality Quiz
6. Masturbate in front of your partner
For a kinky marriage, masturbate while your partner watches.
Initial awkwardness and vulnerability aside, it is one of the most enjoyable things that will add a thrill as a prelude to your final sex act with your partner.
Heat up the things by asking your partner to pleasure themselves while you watch or engage in mutual masturbation.
7. Open up Kamasutra and go on a sex spree
Grab a copy of Kamasutra, read it together, and explore the exciting (and acrobatic) positions in the oldest surviving Hindu text on erotic love.
Take up the challenge to stay in the house all day, roam around naked and get down to try each of the Kamasutra sex positions until you are deadbeat.
8. Talk about kinky sex fantasies with each
This is crucial. Spend time talking with your partner honestly about what it is you're looking for. It can be difficult to have these conversations, but they are necessary.
Ask about your partner's fantasies and tell them about yours.
Both of you should have the chance to spell out absolute deal-breakers, things you're unwilling to do or explore as well.
Find the areas where your kinky sex fantasies overlap or find places where you're willing to explore your partner's fantasies, and they are willing to explore yours.
As always, consent is key, and no one should be asked to do anything that makes them feel uncomfortable unless it's in the mutually negotiated sexy way.
Related Reading: 

What Is Your Sexual Fantasy Quiz
9. Have sex in front of a mirror
Explore this sexy and sensual idea in front of a mirror with your significant other. Make sure you let go of all your inhibitions while engaging in mirror sex.
If you still feel vulnerable about the cellulite, sagging skin, or less than perfect body, dim the lights.
Enjoy an element of voyeurism and exhibitionism as your partner goes down on you, or you decide to give them fellatio. Take your pick while putting your mirror to good use- it could be face-to-face sex, standing sex, or doggy style.
Watch each other's expressions and wait till you drop dead as you finally see your orgasm face!
10. Visit a sex toy or a kink shop
We know research doesn't sound sexy.
But it's important to have good information about kinky sex, especially if you're going to explore bondage or other types of kink where you can get hurt if you don't do things properly.
Seek out information, and no, 50 Shades doesn't count for your sole inspiration for kinky sex ideas!
Those books are full of inaccurate portrayals of kink. Instead, search out some good guides to kink at the bookstore or online. If you have one available, visit a leather or kink shop.
Related Reading: How Sex Toys Impact a Relationship? 
11. Agree on a safeword during kinky sex
A major protocol to follow while you and your partner have decided to implement some kinky sex ideas in your sex life is to agree on a safe word.
Consider this a key point when you are chalking out kinky sex ideas to try on your woman.
Before boarding on the kinky sex fun flight, it is important that your lady is in it full throttle and not just because she is eager to please you and dreadful of coming across as a prude.
In most kink situations, you will want a safeword. This is a word that, when spoken, brings everything to a halt.
Anyone involved in the activities going on can use this word if they feel unsafe or overwhelmed. Agree on this beforehand. Do not choose a word like "stop" or "no" that will snap everyone back to reality with a screeching halt.
Related Reading: 

Prevent Arguments from Escalating- Decide on a 'Safe Word'
12. Try light bondage BDSM style sex toys
If you and your partner are turned on by the kinky sex idea of being restrained, light bondage can be a great place to start and clearly makes it in the coveted list of kinky sex ideas with your partner.
This is simple and requires no fancy equipment.
Though you will often see images of people being restrained with scarves, this is not recommended; they can create dangerous slip knots.
Instead, choose a silk rope designed for bondage or shibari (Japanese rope bondage).
You can purchase this online or at a good sex shop. Even with the best rope, though, have a pair of safety scissors nearby to snip the rope if things go wrong.
Also Try: 

What's Your BDSM Kink Quiz

?
13. Explore texture play
Texture play can be immense fun and immensely hot. It's just what it sounds like using materials of different textures to stimulate your partner. So, how to have kinky sex with texture?
Feathers, fur, silk handkerchiefs, you name it. Choose whatever will tantalize your partner, leaving them moaning with pleasure.
Being blindfolded can increase the sensation, but even just closing your eyes and enjoying to have a passionate sex.
Choose a variety of textures to experiment with.
14. Turn down the temperature with ice cubes
Temperature play is another way to explore kink.
Use ice cubes to trace down your partner's back. Oral sex given with ice in the giver's mouth can be intoxicating. You can also experiment with heat, but you need to be careful here.
15. Try spanking
The kinky sex idea of spanking can be hot if both partners are into it. It's also a relatively low-stakes but potentially high-reward foray into a little kink.
Start off light with an open hand. Don't smack with all you've got, and allow the receiver of the spanking to determine how much is too much.
You can graduate to another naughty sex idea of using objects like a wooden hairbrush or even invest in specialty spanking tools like riding crops and floggers.
16. Try blindfolded sex positions and lapdance
The kinky sex idea of blindfolds is another easy way to try out the kink.
Ease yourself in the exhibitionist's role by blindfolding your partner, making him sit on the edge of the bed while you squat down on him, allowing your body weight in his lap for deep penetration.
Try out kinky sex moves like giving a lap dance to your man or kinky sex positions like splitting bamboo or lotus position for more skin-to-skin contact and breathtaking sex with many orgasms.
You can incorporate a blindfold into light bondage, or you can use a blindfold by itself. Limiting one sense intensifies the others, so being blindfolded can really increase the tingle.
But make sure that you choose something that is comfortable and easy to remove.
One of the kinky sex ideas to try on your man can be to blindfold your man and go down on him. Be a dominatrix!
You can even try props like feathers, ice cubes, kink toys, and even food.
Also Try: 

What Is the Best Sex Position for Me Quiz
17. Practice aftercare
This is the most neglected part of kink in the list of kinky sex ideas.
Aftercare involves checking in with each other afterward, providing any processing space, and simply coming back down to earth together.
Cuddling, stroking, or snuggling can all be part of aftercare, as can a shower, a snack, or a drink of water.
Even if you feel like you and your partner were engaged in some pretty mild kink, and everyone seems to be fine, it's a good idea to check in with interesting sex ideas for couples.
And aftercare is essential after very intense kinky sex, as lots of emotions can come up that can be overwhelming to deal with.
18. Be loud
Moan at the top of your voice. Be expressive to your husband or wife as they please you.
Alternatively, you could slip into the role of a 'Dominatrix' (a woman who takes the dominant role in BDSM activities) and command him to give you cunnilingus while you stroke his head, massaging his ears, head and being as explicitly vocal as it gets.
Related Reading: 

Loud Sex and the Biology Behind It
19. Get in the shower together
Take it a notch higher and touch yourself in the shower, and pretend to be caught in the act by your partner, who has been enjoying the show for a while. Turn your partner on and pull them in.
Once you both are in together, drench yourselves and start a happy, slippery warm or cold shower sex.
20. Try a sex pillow
Get yourself a sex pillow that folds in various ways to welcome various sex positions. Such sex pillows give a stable base without making it hard for your body to put up with kinky sex activities.
The good thing about these pillows are they are meant for sex and give you amazing angles for deep penetration.
Related Reading: 

Pillow Talk Could Save Your Marriage and Boost Your Health
21. Make a movie together
Create your personal porn collection with more of such crazy fantasies acted out. As you delight each other in bed and get kinky, record your activities so that when you both are apart, you can have your own memories to live up with.
22. Experiment with silent sex
It is common to moan and be a little expressive during sex. But it can be a real challenge to be silent all along.
However, it can be fun and extremely thrilling, too, considering it is a shift from the usual sex. To make it a little easy, you can keep a pillow handy in case you find it difficult to stay silent. Some of the ideas for quiet sex positions are scissoring, sixty-nine, hugging, and so forth.
Related Reading: 

7 Reasons Why Women Find Silent Men Sexy
23. Watch porn together
As you both watch porn, begin to touch yourself or your partner.
One of the interesting kinky sex ideas can be to have sex in front of a full-length mirror in your bedroom and let your man savor the sexy visuals.
When couples watch porn together, they discover thrilling ways to initiate sex without porn as a medium being harmful.
Related Reading: 

How Watching Porn Ruins Relationships
24. Be naked for a day
One of the ideas for kinky sex is to spend a day together all naked. As you both go about the daily chores, it will be exciting for the other partner to watch.
For instance, you can find ways to be kinky when you both cook together. Splatter something on your partner and then lick it as you cook, or you can also snack on top of your partner's body as they lay down.
25. Flash when your partner least expects
Flash in front of your partner at odd timings.
For instance, when your partner is busy in a zoom call and looks pretty serious, go in front of him and flash. It is sure to be fun and create a pleasurable discomfort for your partner. This will keep the fire fueled for a long time.
Related Reading: 

10 Emotional Needs You Shouldn't Expect Your Partner to Fulfill
26. Get edible underwear
Edible underwear was invented in1975 with just one flavor, but now you can get a variety of flavors like watermelon, peach, strawberry, passion fruit, etc., on the shopping sites. These products are completely safe to consume as they are made from plant-based ingredients.
So, wear edible underwear before the next time you both have sex to make the experience a notch higher.
27. Go to a sex party together
As you both step into a sex party together, you will be definitely turned on to see people around trying different things. Find your own corner and begin to please your husband. Ensure that your partner has a good view of everyone around to keep them turned on every second.
Have them do things to you based on what you see around.
28. Read erotica together
Kink doesn't have to be all restraints and blindfolds, either. Kinky things to do during sex can be about sensual stimulation without getting rough.
When you read erotics, take steps ahead but don't give in to the sex completely. Let the feelings simmer for a long time until you both completely give in.
29. Opt for a no-hands policy
One of the kinky ways to have sex is to not use hands in foreplay or while having sex. As the urge to touch each other surges, so will your intensity and craving for each other.
In your hands-free orgasm, you both can concentrate on all parts of your partner's body and make use of energies, toys, breathwork, household items to reach the climax.
30. Work out naked
Work out naked in front of your partner or have them work out naked in front of you. As you both do that, it will be thrilling to watch each other move.
You can also role-play here, acting as your partner's gym or yoga instructor, and naughtily touch your partner and turn them on.
Related Reading: 

Intimacy Quiz- How Sexually Intimate Is Your Relationship

?
31. Try anal sex
How to be kinky in bed?
Introduce yourselves to anal sex but make sure to use a lot of lube. Also, you need to warm up pretty well before you go for anal to have a comfortable penetration. Pick a silicone-based lube and try it with a dildo first to check the comfort level.
Check out this video for precautions on safe anal sex:
32. Try new fantasies
One of the freaky sex ideas with your partner is to have a sexy list of songs. Pick all the songs that turn both of you on and create a sex playlist. You can use this to turn up the fire while you both are having sex.
Alternatively, either of you can also play the songs to suggest when anyone of you is in the mood for some sex.
Takeaway
Introducing kinky sex ideas into your relationship can turn up the heat and take intimacy to a whole new level.
Take some time to explore kinky sex ideas for married couples and figure out what you and your partner find hot and feel comfortable doing. Then have a super hot time as one of the wildest kinky couples.
Share this article on
Want to have a happier, healthier marriage?
If you feel disconnected or frustrated about the state of your marriage but want to avoid separation and/or divorce, the marriage.com course meant for married couples is an excellent resource to help you overcome the most challenging aspects of being married.
More On This Topic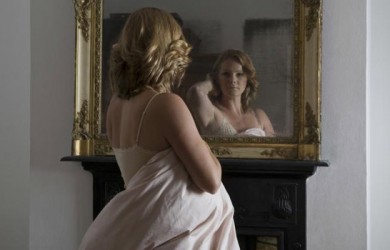 You May Also Like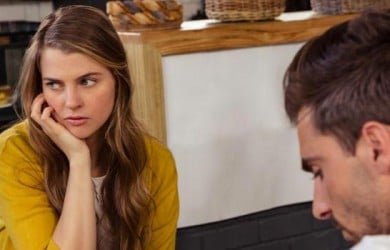 Popular Topics On Married Life