Is Cuddling Intimacy? How Cuddling Transforms Relationships
Cuddling can be a profound expression of intimacy. Beyond its comforting nature, intimate cuddling in love has the power to transform relationships. From deepening emotional bonds to fostering trust, the act of cuddling can have a significant impact on the dynamics between individuals.
So are you wondering, "What is cuddling intimacy exactly?" Here is an article that can help you out.
What are the benefits of romantic cuddling?
There are several positive outcomes of romantic hugging in "cuddle relationships." It helps people feel more attuned to one another and, therefore, more intimate.
Touch and other displays of affection trigger the release of oxytocin, a hormone linked to closeness and trust. This hormone promotes a feeling of togetherness and strengthens the bonds between people.
Second, passionate cuddling can be beneficial to both physical and emotional health.
Cuddling in a relationship releases endorphins, or "feel-good" hormones that assist in relieving stress, anxiety, and pain. It promotes relaxation and helps couples unwind together, resulting in a peaceful and pleasant effect. Snuggling can also help you sleep better by lowering your heart rate.
"Is cuddling intimacy?" Yes, it may produce a profound sense of vulnerability, trust, and closeness, improving two people's total intimacy and relationship.
What is the difference between cuddling and intimacy?
So is cuddling intimacy? Not entirely, as they differ in their scope and nature. Cuddling primarily revolves around physical touches, like embracing or holding in an affectionate manner. It is a form of non-sexual closeness that provides comfort. Intimacy, however, encompasses a broader range of emotional, psychological, and physical connections.
The act of opening up about one's innermost thoughts and feelings builds trust, exposes one's vulnerabilities, and leads to a profound mutual understanding. Physical proximity can be shown by acts such as cuddling, but emotional and intellectual closeness, as well as the sharing of experiences, strengthen bonds.
Is cuddling a form of intimacy?
To answer the question- 'Is cuddling intimacy or is cuddling intimate? We can say, "Yes, cuddling is an intimate activity." It acts as a way for people to physically demonstrate how close and affectionate they are to one another.
Couples have a time of openness and trust when they cuddle in love. The cuddle meaning in relationships is bolstered by the act of holding each other and being physically touched.
Additionally, cuddling promotes feelings of safety, enabling partners to relax and be totally present with one another.
Physical contact, often known as the "bonding hormone," which deepens the emotional tie and increases attachment, encourages a higher level of closeness. As a result, cuddling is very important for developing and maintaining closeness in a relationship.
12 tips for enhancing cuddling intimacy
The question "Is cuddling intimacy?" prompts us to reflect on the profound emotional and physical connection it can foster between partners. Here are tops to enhance it.
1. Communicate openly
During the time that you are snuggling with your spouse, it is important that you both communicate your wants and requirements to one other openly and thoughtfully.
The ability to communicate clearly and effectively helps to cultivate trust and understanding between couples, as well as ensure that both parties are happy and at ease.
2. Explore different positions
Experiment with different ways to snuggle with your spouse to see which positions provide the most physical comfort and enjoyment for both of you.
Whether it's the traditional posture of spooning, facing each other, or developing a position that's all your own, the most important thing is to figure out what works best for your specific connection.
3. Incorporate gentle touch
During the time you spend snuggling, deepen the emotional connection you share with your partner by giving them light touches, soft kisses, and keeping eye contact with them. These kind actions convey love and caring while also helping to strengthen the connection between spouses.
4. Set the mood
To make the experience of cuddling more enjoyable, create an atmosphere that is warm and inviting. Dim the lights, put on some calming music, and think about embellishing the atmosphere with some fragrant candles or plush blankets to make it cozier and more intimate.
5. Minimize distractions
Dedicate uninterrupted quality time to cuddling by turning off electronic devices and eliminating any potential interruptions. Create a sacred space where you can focus solely on each other and the intimate connection you share.
6. Practice mindfulness
Be fully present at the moment during cuddling. Let go of external thoughts and distractions, and immerse yourself in the physical and emotional closeness with your partner. Appreciate the joy of being together in the present.
7. Experiment with sensations
Explore different sensory experiences during cuddling to deepen the connection. Incorporate textures such as silk or fur, varying temperatures with warm blankets or cool sheets, or even indulge in a shared snack to engage multiple senses.
8. Extend cuddling beyond bedtime
Make cuddling a regular part of your daily routine, not just limited to bedtime. Find opportunities throughout the day to cuddle, whether it's in the morning, during a movie, or as a comforting way to wind down after work.
9. Share intimate conversations
Make the most of this intimate time by having deep and meaningful talks while you cuddle. Talk about your hopes, anxieties, and ambitions, or just show your thanks and admiration for one another. The emotional connection is strengthened when personal ideas and feelings are shared.
10. Express gratitude
Express your appreciation aloud for the presence of your lover as well as the intimate moments you've had together while snuggling. In a relationship, cuddling creates a caring environment, as through it, gratitude is expressed, which strengthens the love and connection that is already present.
11. Prioritize cuddling
Make it a point to spend quality time with one another by snuggling. Make time in your schedule just for snuggling with your significant other, and think of it as a holy ritual that deepens the connection you share with them and enhances your emotional connection to them.
12. Respect boundaries
Always be sure to speak with one another and respect the comfort zones and boundaries of the person you are snuggling with. Consent and honest communication help to build trust and provide an atmosphere in which both parties may feel protected and at ease.
Watch this video to learn the signs that you struggle with maintaining healthy boundaries in relationships:
How does cuddling contribute to a healthy relationship?
A good relationship benefits from cuddling in a number of ways. First of all, it encourages a sense of closeness and intimacy between lovers by developing physical and emotional bonding. Oxytocin is released while snuggling, strengthening the emotional connection and establishing a secure environment in which lovers may interact and converse.
Second, snuggling enhances general well-being. Endorphins, which are natural mood enhancers, are released while snuggling due to the physical contact and soothing touch. This can reduce anxiety, elevate the spirit, and amplify positive emotions like joy and satisfaction. It lowers blood pressure and relaxes the body, and enhances the quality of sleep.
Considering the question, "Is cuddling intimacy?" encourages us to explore how physical touch can intertwine with emotional vulnerability to create a unique form of closeness.
Some commonly asked questions
Still, have doubts? Our FAQ section will clarify them all.
Can cuddling make you fall in love?
While snuggling can evoke feelings of intimacy and closeness, it's crucial to realize that falling in love entails a nuanced interplay of sentiments and experiences that extends beyond physical contact. Although cuddling can enhance an already-existing bond and help romantic sentiments develop, it cannot make someone fall in love.
The "love hormone," oxytocin, which is released when cuddling, can strengthen emotional relationships and heighten good feelings. It may engender a feeling of security, warmth, and vulnerability that encourages emotional closeness. But falling in love often needs a mix of elements, including common interests, comprehension, emotional compatibility, and a strong bond on several levels.
Is cuddling necessary for intimacy?
The only prerequisite for closeness in a relationship is cuddling. Although hugging can promote physical and emotional intimacy, intimacy covers a wider range of connections.
Beyond physical contact, emotional vulnerability, open communication, trust, and shared experiences are essential elements. Deep emotional understanding, intellectual compatibility, and a feeling of being fully understood and welcomed by one's partner all contribute to intimacy.
Although it might make intimacy feel more intense, not everyone or every relationship needs to cuddle. Every couple may have their own special ways of building intimacy, so it's critical to focus on what feels right for both partners in order to develop a satisfying and connected union.
The question, "Is cuddling intimacy" invites us to examine the role of affectionate touch in cultivating a sense of deep connection and emotional intimacy between individuals.
In conclusion
We looked at the function of cuddling in relationships and intimacy at the end. A strong physical and emotional expression of connection, cuddling may foster emotions of intimacy, trust, and well-being. Although it can support a strong bond between two people, closeness is not only determined by this.
Going to couples counseling or relationship therapy might be a helpful answer if you feel that your relationship lacks closeness. A skilled expert may offer direction, resources, and a secure environment to address underlying difficulties. Additionally, relationship classes or seminars that emphasize communication and intimacy can provide insightful advice.
Share this article on
Want to have a happier, healthier marriage?
If you feel disconnected or frustrated about the state of your marriage but want to avoid separation and/or divorce, the marriage.com course meant for married couples is an excellent resource to help you overcome the most challenging aspects of being married.
Learn More On This Topic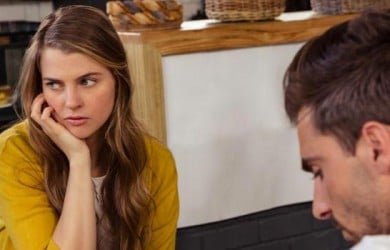 You May Also Like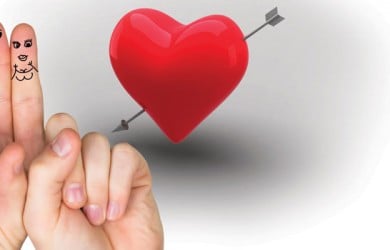 Popular Topics On Married Life