Is Sexting Good for Marriage?
You may have heard of sexting, especially if you followed the media during the Anthony Weiner scandal. But in the former Congressman's case, sexting was bad, very bad
He exchanged sexually explicit messages with women not his wife, and underaged females.
In this article, we will be examining the benefits of appropriate sexting. Appropriate sexting means exchanges between consenting adults, and in particular, those married to each other.
Related Reading: Guide to Sexting Conversations
What exactly is sexting?
Sexting means sending naughty messages and/or photos via text message applications—iMessage, snapchat, Facebook Messenger, Whatsapp etc on your cell phone.
Some of the benefits of sexting in a relationship between consenting adults include spicing up your relationship, showing your partner that you continue to be sexually attracted to them, and just keeping in touch—hot touch—during the day.
Sexting your partner sends the message that you are thinking of them in a sensual way.
Related Reading: How to Sext – Sexting Tips, Rules, and Examples
How to be good at sexting?
How to sext with your husband or wife? One of the first things to be mindful of when sexting your spouse is context.
While you might be having erotic thoughts that prompt you to want to sext your partner, think about where they might be when receiving the sext.
It could be a bad moment for them to open up a hot photo of you: they could be leading a board meeting or involved in a crucial discussion with a client.
So make sure before you sext that you sense your heated up message would be welcome. Timing is important for a sext to be effective.
Your sexts should reflect somewhat your personality. If you are rather shy (but still a vixen!), your sexts should remain in your "voice": soft, a bit timid, but still with an undercurrent of naughtiness.
You don't want to send something vulgar and completely uncharacteristic of you, lest your spouse think you've gone off the deep end!
Good sexting mirrors your personality, just ramped up sexually.
Let's say you aren't yet in a relationship.
Can sexting lead to a relationship? That depends.
Related Reading: Sexting Messages for Her
Many people may be put off when receiving a sexually explicit photo or message from someone they are not yet intimate with.
Women often complain about receiving unsolicited "dick pics." Young women should be strongly warned against sexting with boys—frequently the boob photos or sexual texts will be passed around to the boy's friends, giving the young woman a bad reputation.
Educate young women so that they do not think sexting equals empowerment.
It doesn't, not outside of a committed relationship. And it certainly will not attract the right kind of guy. It will, however, get a young woman labelled a slut if the recipient decides to make the photo public.
But for adults, the question of whether or not sexting can lead to a relationship is less clear cut.
To stay safe, remember: if you send an explicit photo it no longer belongs to you and could be circulated over the internet to countless others—never sext revealing photos.
If you want to send lingerie pictures, do not show your head or other identifying features.
Keep your face and your private parts separate.
You can do some lovely suggestive soft photos without ever revealing your face. This is a better lure if you are looking for your sexts to lead to something bigger than just a one-night stand. It shows you are sensual but not trashy.
Related Reading: Is Sexting Cheating 
Is sexting good for a relationship?
The global answer is yes, sexting can be relationship-enhancing.
Unless you are in a religion or other organized group that forbids this type of exchange, sexting can keep the spark alive, reignite one that is fading, and strengthen your feelings of connection and sexual chemistry.
Sexting with your husband
Married couples do sext, but with frequency far less than that seen with young, unmarried millennials.
Only 6 percent of couples in long-term (over ten years) relationships say they sext. Couples who sext report a high level of satisfaction in their relationship, with sexting increasing their sense of connectedness and intimacy.
Related Reading: Sexting Messages for Him
If you are curious to try sexting with your husband
Start with word-based sexts.
If you are just beginning to sext with your husband, make your first sexts just language, no photos. Opening up a photo of your naked breasts may be too much of a shock for his first sext, so why not start softly with a playful "Hey sweetheart. I can't wait for you to get home and take off my panties."
Never underestimate the erotic potential of words; often these texts are more stimulating than a raw image. Depending on his response, you can then safely progress to more visually-oriented sexts.
Related Reading: How to Use Sexting to Spice up Your Marriage
Make your sexts suggestive, not explicit
This is not an anatomy lesson. Instead of talking about your vagina getting lubricated, why not use a more flowery language? "Your favorite place to be is getting warm and slick. What time will you be home?"
If you are a married couple thinking about adding sexting to your erotic toolkit, why not give it a try?
A whole new side of you may be revealed! And we aren't just talking about your backside, sexting in a marriage can open up new pathways to pleasure.
Related Reading: 170+ Sweet Love Letters to Her From the Heart
Share this article on
Want to have a happier, healthier marriage?
If you feel disconnected or frustrated about the state of your marriage but want to avoid separation and/or divorce, the marriage.com course meant for married couples is an excellent resource to help you overcome the most challenging aspects of being married.
More On This Topic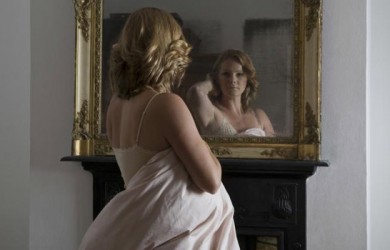 You May Also Like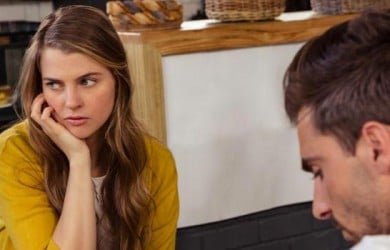 Popular Topics On Married Life