15 Benefits of Morning Sex and How to Make the Most of It
Is sex best in the morning? Are there certain times when sexual intimacy increases? And are there any health benefits of morning sex?
Many know sex can lower stress, boost immunity, burn calories, improve heart health, boost self-esteem, increase intimacy, and promote a better night's sleep.
Morning sex increases spontaneity, but couples also need romance and intimacy.
Romance, intimacy, and foreplay are "thrown out" when morning sex is about a "quickie."
Therefore, couples need to focus on their partner's "hot spots.
Does your partner want to be kissed or touched in that certain spot, favor a certain position, or like to talk dirty?
Hone in on those things that will make sex most enjoyable for both of you because kissing your partner and generating oxytocin means you'll feel a closer bond.
Therefore, try a position that requires little effort, like spooning.
This article highlights certain morning sex facts that can help you have the most pleasant morning sex with your partner.
Why is morning the best time for sex?
What is your early morning routine? Do you prepare a cup of hot tea or coffee?
Do you immediately check on your pets or maybe have satisfying sex in the morning?
We practice healthy morning routines to keep us energized and feeling good for the rest of the day, so why not early morning sex to your morning habit?
Many people still don't understand why morning sex is good and is held as the "best" time for sex.
1. Satisfaction
You should both enjoy sex and be "into it" when you do it. What do we mean by that?
When you have sex at night or before you go to sleep, you are tired, and you're not exactly as agile when you're physically and mentally exhausted, right?
If you do it in the morning, your body is well-rested and ready to go. Treat it as the early morning workout you and your partner will enjoy.
Related Reading: 

Ways to Increase Sexual Pleasure and Get down and Dirty with Your Partner
2. Easy access
Aside from its health benefits, one of the most common reasons you should have sex in the morning is you're already in bed. Cuddle your partner and do it.
We promise you'll enjoy it!
3. A great way to start the day
Instead of taking supplements to give you energy, why not have sex? It will hype you up and you'll be jolly, full of energy, and smiling all day!
People might ask you about your daily supplement.
Did you know that aside from satisfying your carnal desires, there are also many benefits of having morning sex? We're not kidding!
You and your partner could reap significant benefits if you make morning sex your daily habit.
15 benefits of morning sex
We do know there are benefits of morning sex. But how many benefits do you know?
Here are the many benefits of how sex is good for the health of your mind.
1. You get а great start to your day
What better way to start your day than to engage in morning sex?
Maybe it's time to put coffee in second place and "sex" first. Wake your partner with kisses and tender touches, and fulfill each other's carnal desires.
Your body and mind will enjoy the treat and ensure you go through your day alive and alert.
By creating a habit of morning sex, you will have a great day ahead.
2. It can be very fulfilling to do it in the morning
Morning sex is refreshing sex. Of course, nothing is wrong when you want to do it at night, but don't you notice that you're already tired and your body is already giving out a signal that you should rest?
You have rested well when you choose to do it in the morning. Your mind, body, and senses are refreshed and ready to receive pleasure.
If you have sex in the morning, you might notice that it's faster to get aroused and reach climax.
3. You don't have to set a schedule
One of couples' most common intimacy issues is when they become busy. Over time, your schedules don't meet or when they do, you're not in the mood or you are too tired to even enjoy sex.
Most of the time, you do the deed and sleep. There's no more time and energy for foreplay.
Now, morning sex benefits include not setting up schedules anymore. You must wake up a little early to enjoy sex, including foreplay.
No matter how busy you are, you can include morning sex into your schedule.
Check out this video by Professor Edward Slingerland to learn more about the power of spontaneity:
4. It's quick and easy
Morning love sex gives you easy and quick access. If you compare it with scheduled lovemaking, wait until your partner comes home, eat dinner, take a bath, set the mood, etc.
Also, you are on the bed, so you have to know how to ignite the fire, and you're set. With morning sex, you wake up and freshen up, and that's it.
If you want it to be more exciting, sleep naked and wake up ready for battle.
Related Reading: 

10 Ways to Have Quickie Sex
5. A very effective mood booster
We've all been there. Sometimes, you will be in a position where you must drag yourself to work.
Some companies offer supplements that promise to uplift your mood, but wouldn't it be better if you could do that naturally?
Say "thank you" to the endorphins and oxytocin your brain releases when you have sex. These feel-good hormones relax your senses and leave you feeling light and jolly.
You give each other happy hormones when you have sex. Isn't that sweet?
6. Your kids won't catch you doing the deed
One of our favorite morning sex benefits is that it's kid-proof.
You've planned it ahead. Then, when everything is all set, the kids are asleep; the wine is ready, and one of your kids cries or asks for you.
If you have kids, you might agree to this one.
Now, if you are doing it early in the morning, the kids will still be fast asleep and have the entire house to yourselves.
You'd be smiling at each other at breakfast, knowing the deed you've just done, without the kids knowing.
7. It's something you remember the whole day
You're working, and then you remember the explosive orgasm you experienced a few hours ago.
Yes, that's right. You will feel you are a teenager who has finally fallen in love. The moments you have spent together, the foreplay, and the orgasms remain as a memory with you throughout the day.
You might be eager to go home or stop by a shop to give your partner something special for tonight.
People even notice it. Something has changed, and it's for the better.
8. Natural stress buster
Stress is always there, and it's hard to find something that can combat stress naturally.
Did you know that one of the health benefits of morning sex is that it helps combat stress?
We're serious about this one. Who would have thought that aside from giving your happy hormones, your body will also help combat stress because of sex?
It's because of oxytocin again. Yes, that love hormone that makes you jolly and positive will also help you combat stress.
In no time, you'd choose to have your vitamin S for sex to fight off stress.
9. It helps you burn those stubborn calories
If you're looking for more benefits of morning romance, then know that sex in the morning is equivalent to a light workout.
That's right; working on that explosive climax is also exercise. Your 15-minute sex is like doing cardio, and we all know how good this is for the body, right?
So, not only are you achieving carnal pleasure, but you are also doing your body and health a big favor.
10. Nature's painkiller
Do you suffer from constant migraine or maybe achy muscles? Don't worry about that too, when you're enjoying morning sex.
Morning sex can help your body dull pain.
That's right! It's nature's painkiller that is just a bonus when you climax. Once you achieve sexual pleasure, your body will release dopamine, oxytocin, and endorphins.
Endorphins are natural painkillers that help you with whatever you're feeling in your body. You've got it covered with cramps, headaches, or even body aches.
11. You can do it anywhere in your home
What is the benefit of sex in the morning? If you want to be naughty, then this is the time to do it.
You have your home to yourselves.
The excitement of someone waking up and the thrill of doing it in the garage, kitchen, or even on the balcony are tempting.
Have fun, fulfill your sexual desires, and do it in the morning. Can it get any better than this?
12. Helps strengthen the immune system
Did you know about the other health benefits of sex for females and males?
The more you engage in sexual activities, the more competent the immunity. So when you're having sex, you're not just feeling good; your body also strengthens its immunity.
If you do it in the morning, it's like taking multivitamins, don't you think?
Related Reading: 

21 Health Benefits of Having Sex with Your Spouse Frequently

 
13. Help you gain confidence
How does morning sex give you back your confidence?
There's no turning off the lights in the morning, so instead of hiding, let the sunlight be your best friend.
Show off those curves and grind your way to orgasm. If you have sex more often, the more confident you become.
With your renewed confidence, you can soon try other naughty sexual stuff like role-playing and toys.
14. It's a known beauty secret
You walk into your office, and the surrounding people notice your "pinkish glow."
People may ask if you got yourself a facial or if you are using some trending products, and what they don't know is that it's all-natural.
Early morning sex had awakened your blood and veins.
You will look flushed and glowing as more blood is pumped from your body.
Aside from the exercise that you have done, the chemicals oxytocin, beta-endorphins, and all the other anti-inflammatory molecules in your body add to the youthful glow.
15. Morning sex helps build intimacy
Lastly, aside from the glow, energy, and even the boost of immunity, early morning sex will strengthen your bond.
When they are busy, most couples can no longer find time to be with each other. No cuddling, no communication, and no sex.
Now, if you make it a habit to have morning sex, your intimacy, fueled by love and oxytocin, will become stronger.
It's like falling in love all over again. You may even find yourself thinking about your special someone at work.
If you do, don't worry, you're just happy, in love, and can't wait to have another morning delight.
How to plan morning sex
Some of the best sex is early in the morning. Talk about getting your day off to a good start. Want to make it the best that it can be? Keep reading.
You wake up in the morning and can't wait to start your day. All right, most of us wake up in the morning and have to go to a job that we don't like.
What better way to start your day than having sex before you go in?
Here are a few tips on how to make the most of your hot morning sex.
1. Plan the night before
Sure, waking up horny and getting a little action is nice, but it can cause many problems. For one thing, you could get to work late, which would ruin your day.
If you plan for it, you both will know what to expect. You won't have to spend so much time trying to wake her up. It will already be planned and she will be ready to go.
2. Start slowly
Even though you may have planned to have morning sex with your partner, don't rush right into intercourse. Foreplay is still important.
Rub on your woman and get her warmed up.
Since you have already planned it, this should not take too long. This should allow a quick build-up and you can get into the fun part.
3. Wake up earlier
Make sure you set the alarm a little earlier. This will allow you to enjoy each other without worrying that you will be late. You should be able to enjoy the sex and not rush through it to get it done.
4. Make it a morning quickie
Even though you don't want to rush, you must realize that it can't be one of your long sessions. And most of all, you can't go back to sleep.
This will throw everything else off.
Make sure you know each other well enough to know what will produce the quickest orgasm and go for it.
It is a great way to get your day started. Your co-workers may wonder why you smile when you go to work, but you don't have to tell them.
That can be the secret between you and your lover.
The good thing about it is that if you have planned it well, you can have it like that every day of the week.
5. Surprise wake-up sex
Do you know that amazingly hardwood your man gets every morning? Well, it is there for a reason.
Studies show that a guy's erection can be noticeably longer and harder when asleep due to nocturnal penile tumescence or NPT.
It's unknown why NPT happens, and it doesn't necessarily mean he has a sexy dream, but you can use that to your advantage.
Since guys wake up with a raging erection and testosterone levels are at their peak in the morning, give your man the best pick-me-up by giving him action down there first thing in the morning.
You may worry about bad breath and eye glue in the morning, so you could either get up before he does and freshen up before giving him some action or you could keep the essentials in your bedside drawer.
Besides condoms, lubricants, and toys, you may want to keep some breath fresheners and moist towelettes and a bottle of water next to your bed.
For breath fresheners, you may want to try non-mint ones since you'd be putting his thing in your mouth.
Unless he likes the cold, minty sensation, you don't have a problem. If he doesn't, you could try Altoids since they are made with different flavors like tangerine and raspberries.
Summing up
If you feel you no longer have time for each other or you're too tired to have actual sex, then maybe you're doing it at the wrong time.
Instead of planning an evening before going to bed sex, why not try morning sex?
Not everyone is familiar with the benefits of early morning lovemaking, but now that you do, we're pretty sure you want to plan how you and your partner can try morning sex.
It's not that hard to try; soon, you will see just how exceptional it is to have sex in the morning.
Call it a wake-up call or a morning delight; come up with an adorable nickname for that morning special.
From giving your immune system a boost and uplifting your mood to giving you that glowing look, morning sex is the best time for sex.
Morning sex is the best and has lots of benefits. Hope this guide gives you good enough reasons to have sex every morning.
Share this article on
Want to have a happier, healthier marriage?
If you feel disconnected or frustrated about the state of your marriage but want to avoid separation and/or divorce, the marriage.com course meant for married couples is an excellent resource to help you overcome the most challenging aspects of being married.
More On This Topic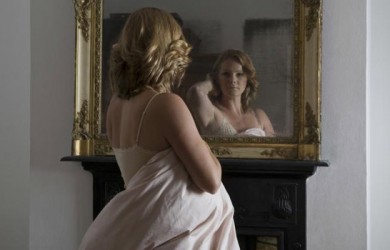 You May Also Like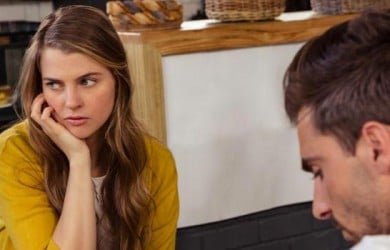 Popular Topics On Married Life