Can a Sexless Marriage Survive? Experts Answer the Question
When we think about some of the benefits of marriage, "a dependable sex life" is one that comes to mind.
We assume that married couples enjoy and have frequent sex. Sexless marriage doesn't sync with our preconceived notion about marriage. Often to most of us, marriage means the end to days of wondering when one's next physical encounter will take place, of having long stretches of celibacy when not in a committed relationship, or of self-satisfying because there is no available partner.
So it may come as a surprise to learn that 15% of married couples have not had sex in the last six months.
What are some of the reasons behind this lack of sex in a marriage, and how can you fix a sexless marriage?
First of all, some statistics
The average frequency of sexual intercourse for married couples is 1-2 times per week, although this number can vary widely depending on if the marriage is new (more frequent sex) or long term (there is a typically a drop off in sex as couples age).
If you are having sex less than 10 times per year, your marriage is considered a sexless marriage according to the experts.
Sexless relationships: Why?
There are many reasons behind the lack of physical affection in marriage
Unequal sex drives

. You want more, he is happy with how things are

Relationship issues

which translate into not wanting to be touched by your partner

Unexpressed anger or resentment towards your partner

Withholding sex as a form of protes

t or punishment

Routine sex, which makes it seem like just another chore to accomplish

Fatigue

One (or both) of the partners is fulfilling their sexual urges with someone else (infidelity)

Childbirth

Children, especially young ones, who have a knack for interrupting when things get steamy in the parental bedroom

Illness

Work stress

Erectile dysfunction due to illness, aging

Medication side effects, such as with antidepressants or anti-anxiety medications

Mental health challenges such as

depression

or anxiety

Overuse of pornography

rendering regular sex unstimulating
A relationship with no intimacy: the effects
Sex in a relationship is vital to relationship satisfaction. When couples stop having sex, their relationship opens itself up to become vulnerable to anger, detachment, infidelity and, ultimately, divorce.
Physical contact is an important part of marriage, a way to remain close and nurture the marital bond. The lack of physical affection in marriage is something that needs to be addressed.
While long term relationships go through ebbs and flows during the years, the intimate connection that sex provides should be fostered and paid attention to.
A complete absence of this connection is not healthy and a sign that something else is going on. A balanced, happy marriage is built on a great deal more than sex, but the physical connection sex provides helps to create and solidify the bond that keeps a marriage strong.
Can a sexless marriage survive?
Do sexless marriages survive? The short answer is yes, but it depends on the reasons behind the lack of sex in the marriage.
Certainly, a loving couple can survive if the sexless period is limited, that is to say, due to an illness, or a stressful time at work.
If this is the case, it is essential for the couple to be honest and explain the reasons for the sexual inactivity. "I love you, but this is a really bad time for me at the office and I'm just not able to perform in bed right now" is a perfectly reasonable thing to say to your partner.
The worst thing would be not to explain why you turn your back on them each night, as they may assume that this is a personal rejection.
The longer answer to the question can a sexless marriage survive is more complex.
If both partners are ok with a sexless relationship, the marriage can survive. Look at the Europeans: for centuries, some couples have agreed to remain married all while having outside relationships, especially when the primary relationship has grown stale sexually, but there is still a platonic love and respect for the spouse.
In these cases, honesty and making sure your partner is completely on the same page as you regarding the rules of seeking and enjoying outside partners is essential to the survival of the sexless marriage.
How can I fix my sexless marriage?
Fortunately, there are several ways to turn around a sexless marriage.
Communicate openly with your partner about the sexual temperature

of your marriage. This may be difficult, but it is necessary.

Accept that changing your sexless marriage will not be easy. You both need to make the decision to have a healthier marriage—it takes two to tango, so if only one of you sees the issue, a resolution will be unlikely.

Tired of a sexless marriage?

Talk about ways you can regain the spark.

Is there anything your partner would like you to do that you haven't tried? Is there anything you'd like your partner to do to/with you that you haven't dared ask? Now's the time!

If your sexless marriage is due to too many outside responsibilities drawing on your energy, cut back on any commitments that are not essential, and

put sex on the calendar

. Yes, this may seem harsh and calculating, but, like a "date night", a "sex night" really can give you something to look forward to.

Try a marriage retreat, workshop or seminar to help with communication and connection. This is also helpful in that you see that you are not alone with this issue.
Seek counseling with a certified expert

. If you can do a session or two with a sex therapist, this is a great place to start, as they have the latest tips on how to bring the zing back into your sexless relationship.
Share this article on
Want to have a happier, healthier marriage?
If you feel disconnected or frustrated about the state of your marriage but want to avoid separation and/or divorce, the marriage.com course meant for married couples is an excellent resource to help you overcome the most challenging aspects of being married.
Related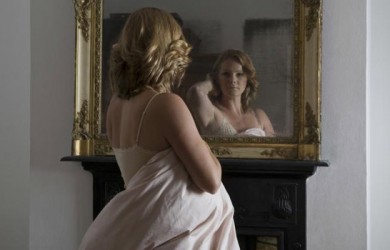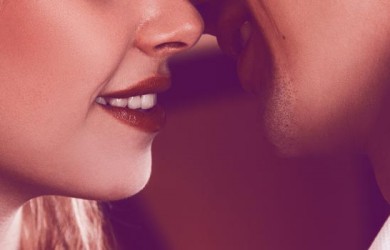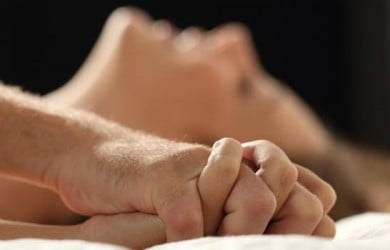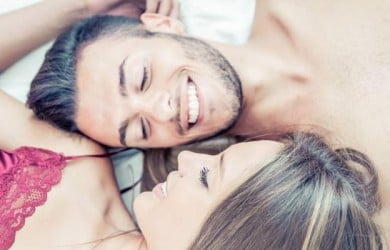 Recent