How to Deal With Different Types of Unhealthy Mother-Daughter Relationships
The importance and impact of a father or fatherly figure in a woman's life are often discussed and widely speculated, but what about dysfunctional mother daughter relationships?
What you perceive to be normal behavior might actually be an indicator of a toxic relationship.
There are some signs of a bad mother daughter relationship, which if experienced, means your relationship is in dire need of repair.
However, if you catch these problems in time, you might be able to save the precious mother daughter relationship.
Types of negative mother daughter relationships
There are several different forms of bad mother daughter relationships.
While there's no way to define the characteristics specifically, these relationships can still be divided into categories to help you better understand the types.
Here are a few examples of unhealthy mother daughter relationships and how each one affects your lifestyle and future.
1. The controlling relationship
A common form of parenting in most mother daughter relationships, this is usually considered a normal way of parenting for mothers who have experienced the same behavior from their own parents.
Controlling mothers pay very little attention to their daughter's needs and emotions, and project a certain set of needs onto their daughter, saying that it's in their child's best interest.
The daughter has no choice but to comply as she believes she'll never be good enough to take on things on her own.
A poor mother daughter relationship like this one negatively affects your daughter's performance in school and work, consequently keeping her from achieving higher goals in life.
2. The critical relationship
A mother daughter conflict can also be caused if mothers nit-pick and criticize everything their daughter says or does.
While it's fine to be critical of some things, being overly critical can result in many mother daughter relationship issues.
In these relationships, mothers pressurize their daughters to do more, be more, and look better. As a result, it becomes extremely difficult for the daughter to love herself properly.
3. The big joke
Some mothers make their relationship seem like one big joke, which results in a bad mother daughter relationship. In many families, both fathers and mothers enjoy making fun of their children.
While occasional joking is acceptable, constantly joking or making fun of your daughter can lead to psychological damage. After hearing the same jokes time and again, the child starts believing them as facts and perceives them as insults the mother actually wants to make.
Children are smart and are capable of reading between the lines.
Mothers often enjoy cracking jokes about their daughters, without realizing that their words are able to make or break their child's confidence and self-esteem.
4. The dismissive relationship
One of the most hurtful and unhealthy mother daughter relationships is the dismissive type.
This type of relationship makes the daughter feel as if she doesn't matter or doesn't exist. The mother always has more important things to do, and no matter how hard the daughter tries to get her attention, the mother fails to see the effort.
Constant competitiveness and low self-esteem are just some of the bad mother daughter relationship effects caused by a dismissive relationship.
5. No boundaries
A bad relationship with mother can also be caused because of the absence of boundaries. Opposite to the dismissive relationship, mothers in this type of relationship snoop around and invade the privacy of their children.
However, it's actually healthy to set certain boundaries between a mother and daughter. It's a fine line, so along with making sure your children are safe, you should also give them room to be themselves.
How to heal mother daughter relationships
If you have an unhealthy relationship with mom, you often find yourself looking for ways to fix the broken bond. Here are some tips on how to deal with a bad mother daughter relationship:
Have an honest conversation
One of the most effective ways of healing mother daughter relationships is to seek professional help or counseling of some kind.
Mother daughter relationship therapy helps establish simple, authentic communication and allows both parties to recognize their true feelings.
It's essential that you prepare your talking points before the conversation, so the session remains productive and peaceful. While it's important that a daughter understands her mother is only human and tried to do her very best, it's also crucial that the mother acknowledges the hurt her child is feeling.
Own your part
Looking into your own behavior and determining why and how you feel or react to something is another crucial part of mother daughter conflict resolution.
While unhealthy mother daughter relationships might not entirely be the daughter's fault, it's essential that both parties take responsibility for their actions and behaviors as adults.
Take a look at your side of the fence and try to determine what causes you to respond negatively to your mother.
Accept the unfixable
While necessary steps should be taken to repair unhealthy mother daughter relationships, it's important to remember that not every bond can be fixed.
In cases where emotional or physical abuse has left permanent scars, the best thing you can do is cut ties and put a firm distance between you and your mother.
Maintaining a good relationship
There's no denying that mother-daughter relationships are notoriously difficult, but it's still important to remember that everyone messes up. Forgiveness is the first step towards the healing process, so make sure you're quick to forgive, slow to anger, and always remember to ask for forgiveness.
Share this article on
Want to have a happier, healthier marriage?
If you feel disconnected or frustrated about the state of your marriage but want to avoid separation and/or divorce, the marriage.com course meant for married couples is an excellent resource to help you overcome the most challenging aspects of being married.
More On This Topic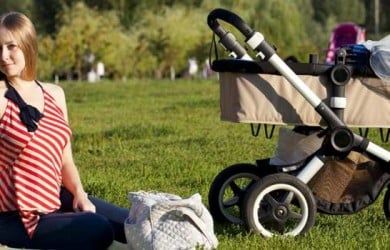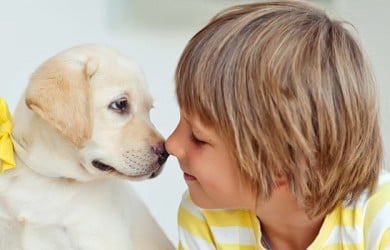 You May Also Like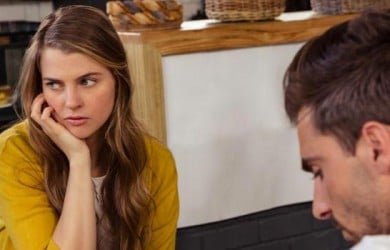 Popular Topics On Married Life