10 Meaningful Stages of Healing After an Affair
Healing after an affair is a process that occurs in stages. It is undoubtedly not a quick, instantaneous, or easy process. It can be painful and overwhelming, making you question your feelings, actions, and decisions.
The different stages of healing after an affair are what one experiences when trying to accept and later cope with their hurt sentiments and dismantled relationship.
If you discovered your partner was having an affair, you probably realize this already. And you're probably bouncing between denial, inexpressible anger, a mostly expressible (often expressed) anger, and indescribable sadness. All of which is normal. Fear not; you will get through it.
In this article, we will look at the different stages of healing after an affair that you might go through and how you can cope with this impact to move forward.
10 stages of healing after an affair
Recovering from an affair can be an intense process because one has to accept the situation, deal with its impact and decide whether they want to stay in the relationship.
Are you wondering what are the stages of healing from infidelity?
We have listed below some of the distinct infidelity recovery stages that you may experience so that you can use these to help identify what you might be going through.
Note: While you may experience all of these stages of healing after an affair, it isn't necessary. You might experience some or all of these stages, but not necessarily in the below-mentioned order.
1. The discovery stage
The day you found out (definitely) about the affair might be the toughest one you can remember. But it is also the moment when you begin to heal.
Betrayed partners often experience a gut feeling, maybe even find out some clues, perhaps even try to make the cheating partner admit. But, all that doesn't usually prepare you for the definite discovery.
Discovery is one of the stages of healing after an affair that is often rooted in the shock that one experiences. The shock comes in because, usually, one does not expect that their partner is having an affair.
Your whole body prepares for the survival of an imminent danger. And your entire mind focuses on that single thing; your entire world can shrink down to those words "an affair." And then your thoughts start rushing to ask all the questions, a million questions that you hope would bring some relief.
Related Reading: 

How To Deal With A Cheater
2. The anger phase
For most of us, the discovery is immediately followed by one of the stages of healing after infidelity, which is the most understandable, unspeakable anger. We feel rage like never before. And it usually shifts between our partner and the other person- the intruder.
But the rage isn't nearly everything you might be experiencing at this stage. There's also self-doubt, remorse, a sudden drop in self-confidence, and almost every emotion in the spectrum.
3. The grief stage
After some time, the initial stage of intense and quickly changing emotions gets exchanged for a stage that lasts much longer. It is the stage of grief. Not that grief doesn't come interlaced with all other emotions, and we will often find ourselves reliving the first days of our new relationship.
Grief is an essential part of our healing. Because there's no getting better without allowing yourself to mourn over what you lost, and you lost a lot, whatever the relationship and whatever the future or the past of it.
With an affair, your entire world often collapses, and it can be seen as experiencing trauma. Your beliefs, your future, and also, your past are all now in question.
Although painful, you should allow yourself to feel grief.
Related Reading: 

How to Survive Depression after Infidelity
4. The seeking support stage
Healing from an affair can become very painful, but you can get through it more easily if you have the support of people who love you. That's why one of the stages of healing after an affair is when you feel comfortable leaning on the shoulders of your friends and family.
At times, if your partner is truly repentant, you can rely on him for acknowledgment, understanding and support. But, if that is not the case, you may have to rely on yourself and your loved ones to deal with the situation.
Cry, shout, sleep, and then cry some more, as you have to experience all your sadness and work through it, so don't hold back. Get support, if you can, from your friends and family or anonymously online.
5. The acceptance stage
We won't lie to you. Getting over an affair may take years. We point out this because many of the cheated partners hinder their healing by expecting themselves to get over things in a heartbeat.
Not to mention that you probably feel that you can't stand the hurt anymore. But, have faith, as things are improving daily, even when they don't seem so.
Related Reading: 

Regaining Trust After Infidelity
Once you live through all your anger and grief, you will gradually start to accept what happened. That doesn't mean you'll necessarily forgive your partner. Or that you'll think the affair wasn't that big of a deal, no.
It means that you will come to peace with your past and the changes and learn to incorporate what you learned into your new self and life. In other words, you will use the affair to become a better version of yourself.
6. The forgiveness stage
One of the important stages of healing after an affair is when you try to forgive your cheating partner despite their actions.
But remember that forgiving does not mean forgetting that you were cheated on.
Research shows that holding grudges can impact one's mental health. And that's why forgiving your partner becomes important to reach a healthier place personally.
7. The decision stage
One of the key stages of affair recovery is when one has to decide whether one wants to continue being with their cheating partner or break things off.
Deciding to stay or leave a relationship with a partner who has cheated on you is a very subjective choice. Some of the factors this depends on are how much faith you have in your partner, your vision for your future, and the nature of infidelity.
8. The setting boundaries stage
Irrespective of whether you choose to stay with your partner or not, boundaries will help you heal after someone has cheated on you.
If you choose to stay with a partner that has cheated on you, boundaries can help establish what is permissible within the relationship. It also lets your partner know what you need from them to not break things off.
But if you choose to separate from your cheating partner, boundaries can help them know that what they did has repercussions and that they can't undermine how their actions have hurt you.
9. The reconnection stage
For couples who decide to work on their relationship after the cheated-on partner heals, reconnecting comes next.
They will now meet again as new people who have no more secrets (or cannot hide things), grow due to the pain, and learn that their love is stronger than that.
Related Reading: 

Tackling the Aftermath of Infidelity Together
If you choose to end the relationship, reconnecting with yourself can be one of the important stages of affair recovery.
Reconnect with yourself, with your independence, values, and love for yourself. And reconnecting with others. With your friends and family, and, possibly, with some new love ahead.
Watch this video to learn more about the rupture and repair of relationships:
10. The moving forward stage
If you are looking for the stages of healing after an affair, moving past this traumatic event is usually the ultimate goal. That's why moving on is considered last in the stages of affair recovery.
Recovery after an affair can be complete if you are no longer consumed by the pain, grief, and self-doubt associated with cheating.
The moving forward stage occurs when you can restart your relationship on a fresh note without the baggage of infidelity or move on from the past relationship completely after breaking things off.
How to get over an affair? 5 tips
Learning how to get over an affair can sometimes require you to take some helpful steps that aid this process. These steps allow you to accept the situation, deal with the pain healthily, and move on.
You can try couples therapy for assistance from an expert in dealing with this issue. Some such tips are:
Feel the pain with judgment or hesitation

Be patient with your healing process

Proceed with compassion and forgiveness

Understand the reason for the affair

Look for ways to improve the relationship or walk away
To learn more about how to get over an affair, click here.
How long does it take to heal from infidelity?
There is no set answer for how long it takes to get over an affair, as various factors can influence this timeline.
The intensity of the bond that you shared with your cheating partner, the nature of the infidelity, the amount of support you have, and the cheating partner's level of remorse are just of the factors that can determine how long it takes for you to heal from infidelity
If you want to learn more about how long it takes to heal from infidelity, click here.
What should you not do after being cheated on?
It is advised that you don't make rash decisions right after discovering the affair. Give yourself the time to accept and understand the situation before calmly deciding what to do.
It might seem tempting to do something rash as a form of punishment for your partner or in your anger, but this might leave you with regrets. Give yourself time to absorb the situation and then make a well-informed decision.
Final thoughts
Discovery of the affair of a partner can be extremely painful and upsetting. It can lead to many mental health consequences and questions about one's future. However, others have gone through the same situations, which helps us understand it.
There are several stages of healing after an affair that one may go through, which help one come to terms with what has happened and pick a path that can help them move on healthily.
Share this article on
Want to have a happier, healthier marriage?
If you feel disconnected or frustrated about the state of your marriage but want to avoid separation and/or divorce, the marriage.com course meant for married couples is an excellent resource to help you overcome the most challenging aspects of being married.
Learn More On This Topic
You May Also Like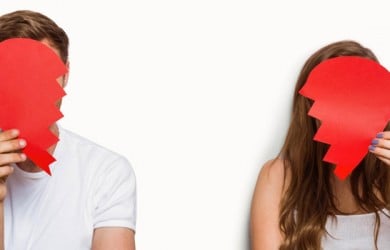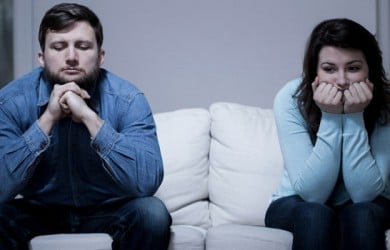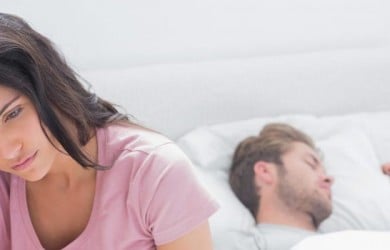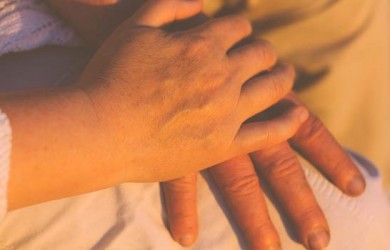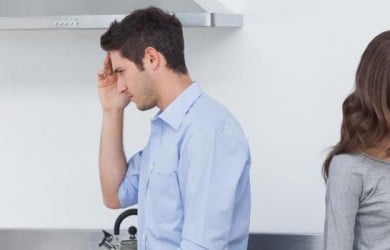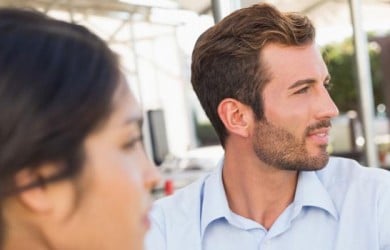 Recent Articles
Popular Topics On Marriage Help