10 Signs That Indicate That Your Partner Is a Pathological Liar
No one can claim to be honest 100 percent of the time or 100 percent honest when times call for a gentle response. For instance, if a family member or a close friend asks how they look.
You'll want to be honest, so they don't go out quite like they are. You'll do so, though, in a very gentle way, "sugar-coating" the truth as much as possible to avoid someone getting hurt.
We also tend to tell our children "white lies" of fantasy to allow their childhood to be full of magic and joy.
These are in no way meant maliciously or to cause harm, instead passed on for generations whimsically.
It can be challenging to recognize signs of a pathological liar – one who is prone to constantly lie with no emotion or concern for the effects their fibbing will have on the other person.
The person will often tell one lie to cover another, and these will generally be elaborate and dramatic to the point they are the hero of their own story.
But the pathological liar is good at what they do, so catching them is very difficult.
10 Signs Indicating Your Partner Is A Pathological Liar
The terms "pseudologia fantastica" and "mythomania" reference a compulsive liar in psychiatric jargon.
The loose definition of a pathological liar is someone with a probable lifetime history of repetitive and continuous lying.
The person receives no apparent benefit, nor is there a discernible psychological motive. In simple terms, this person "lies to lie simply."
Some people can date a person with a compulsive lying habit without knowing the person is dishonest. Others recognize the outlandish tales, growing exhausted with the constant lying and making up stories.
It can become frustrating and often causes great confusion making some mates question whether or not they're losing their minds.
Lying in a relationship can't lead to a healthy bond or a successful outcome unless you have a patient partner willing to work through the whys and hows using ideal professional guidance to show you ways to maneuver through pathological liar relationships.
The first step is recognizing you're with someone who constantly lies. Are you familiar with the signs of a pathological liar? Let's look at some.
1. They lie to get everyone's attention
While it might seem that someone who constantly lies by making themself the "hero" has an overly inflated ego and a genuine need to be the center of attention, the opposite is likely true.
These individuals are, in many cases, suffering from a lack of self-esteem and lowered confidence. Problems arising in their background that had no solutions caused them to develop stories relating to those issues only with their positive outcome.
Related Reading: 

How to Deal With a Lying Spouse
2. They victimize themselves in every situation
Some pathological liars search for sympathy, making themselves the victim with each challenge that comes their way. That can be a work project with a coworker, a disagreement with a neighbor, even dealing with creditors or landlords.
The person is always the one put upon and taken advantage of, so those around them will feel sorry and provide advice.
3. Their body language changes when they lie
Most people are uneasy when they lie. You'll notice when someone is lying, they can't look you in the eye, or perhaps they can't be still while they're talking.
With compulsive cheating and lying, the body language is steady and confident. These lies are just a part of their natural makeup, normal conversation for what is a compulsive liar.
Related Reading: What Are The 5 Love Languages? Everything You Need to Know
4. They take advantage of white lies to get out of a situation
Some signs of a pathological liar are challenging for the average person to catch. In a lot of cases, their lies are "white lies." For many of us, these are used to avoid causing someone undue hurt or to avoid a confrontation.
A compulsive liar will use these simply as a matter of conversation. In some cases, a mate will catch their partner retelling a familiar story – only the partner is becoming quite the martyr in the enhanced version.
5. The stories they tell at parties doesn't include you
If you follow your significant other in a social situation, the person will typically be retelling events from which you were both a party. If you're suspicious, but you're looking for signs of a pathological liar, listen to your mate's stories.
If these are unfamiliar, you might realize other people's activities that your mate is recreating as a personal journey, whether the occasion is from the news headlines or a close friend's account.
Related Reading: 5 Things to Keep in Mind While Planning a Bachelor Party
6. They avoid confrontation
When you recognize signs of a pathological liar and decide it's time to address the issue, it likely will not go as you plan when you confront the compulsive liar.
Someone who habitually lies is not going to come clean with the truth.
These individuals lie merely to lie with no emotional attachment, no motive. It's part of who they are. In some cases, you might find a response along the lines of, "do you believe I'm capable of such a thing?"
There's no actual participation in the confrontation and no answer to your question. They sidestep.
Attempting further dialog will only bring you further frustration and confusion as the tables turn with the liar questioning your loyalty and motives.
7. They need professional help
Some pathological liars might find the truth in their own words. That isn't necessarily the way it is for all compulsive liars.
If you find your mate unabashedly defending what they say to the ground, despite irrefutable evidence to the contrary, the person must genuinely believe these ideas to be actual.
If you recognize signs of a pathological liar, it's wise to seek mental health guidance from a professional.
Generally, the expert can help with coping skills with what is typically a case of compulsive lying. However, in some cases, there can be an underlying personality disorder that needs addressing.
Related Reading: What Type of Mental Health Professional Is Right for You?
8. All they do is lie
If a pathological liar finds that their story is not working the way they need it or someone is catching on to the "tale," they will quickly develop another lie to cover for the original lie.
The thing with the stories is there is always a grain of truth to make those listening question the genuine version of the facts.
Generally, when they do get caught fibbing, you'll find they will "come clean" with "the truth" but elaborate to the point that you feel sorry for the reasons they felt compelled to embellish their versions of the facts.
Then they typically make unreasonable declarations along the lines of never lying again, for which everyone knows a pathological liar is incapable.
9. They always end up hurting you and others
Once you see the signs of a pathological liar, it's virtually impossible to develop a sense of trust or faith in the things they say to you. The person always needs to be the focus, creating drama in their path.
It often leads to conflict and turmoil among friends, family, coworkers, and anyone in their lives, making the notion that everyone else is at fault.
They direct their stories to show these things to be facts, causing hurt and disappointment with loved ones. Even if the lies are proven false, the innate need to defend becomes off-putting to those around them.
Related Reading: How to Forgive Your Partner Who Has Hurt You
10. They are insecure
People are habitual liars because they are insecure. But then, aren't most of us. The difference with the liar is something causes a complete lack of belief in their abilities.
Rather than at least try naturally, be courageous and allow for failure, they pretend they already succeeded at the task.
And if mistakes or failures come close to them, they're quick to go into victim mode, so there is a person at fault that prevented their achievement. In essence, they don't give themselves a chance.
Watch this video to know why people lie :

Conclusion
A relationship with a pathological liar requires insurmountable strength and unconditional love to want to learn to cope with lies and deception on a routine basis.
Likely, if the person cannot fess up to the fact they lie, they won't agree to see a mental health professional develop these coping skills.
The bottom line at some point will be to develop the sympathy they so desperately want, feel sorry for them. Then choose you.
Honor and love those whose intuition is much more valuable than you that allows a consistent facade to lead you to question that attribute. From there, move on healthfully.
Share this article on
Want to have a happier, healthier marriage?
If you feel disconnected or frustrated about the state of your marriage but want to avoid separation and/or divorce, the marriage.com course meant for married couples is an excellent resource to help you overcome the most challenging aspects of being married.
More On This Topic
You May Also Like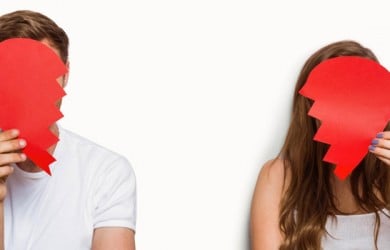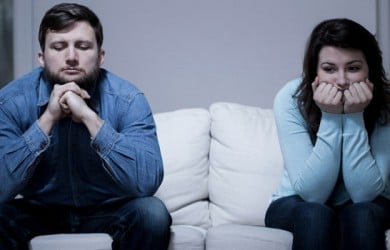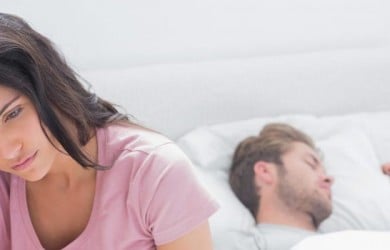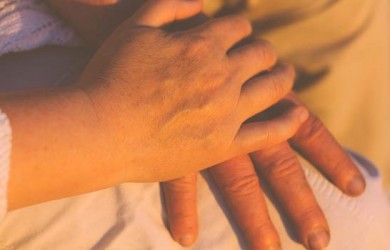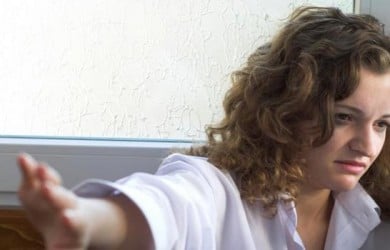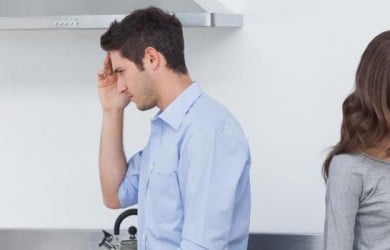 Popular Topics On Marriage Help