What Is Post Infidelity Stress Disorder? Symptoms & Recovery
No one should have to live with constant trembling, nausea, and disorientation, yet that's what people often do. What about withdrawal or self-destructive habits? Deep down, you know if that's you. You can recover from post-infidelity stress disorder no matter how bad things seem.
Understanding post-infidelity stress disorder
Most of us know about post-traumatic stress disorder. Many films have even reenacted the painful memory flashbacks that people, for example war veterans, experience. Similarly, post-infidelity stress disorder can cause such anxiety that affected people replay certain events in their minds.
Those initially innocent events will now be replayed with the betrayal in mind. Some victims will also include an angle where they blame themselves regardless of whether that's true.
Those thoughts can become obsessive and overwhelming to the point that people can no longer function properly in their day to day.
So, what is PISD disorder? As this paper on post-infidelity stress disorder explains, the term coined by psychologist Denis Ortman refers to the extreme stress from the anxiety caused by a romantic partner's betrayal.
When the body is under chronic stress for a long period, you will eventually experience post-traumatic infidelity syndrome. That's where the body goes into survival mode and the brain stays in fight-or-flight mode.
The symptoms that ensue are then very similar to post-traumatic stress disorder. So, can infidelity cause PTSD? In many ways, yes, as further shown in this paper on infidelity-related PTSD. There will be some subtle differences, but with both, victims will experience numbness, fear and even rage.
5 indications of potential post-infidelity stress disorder
The intensity of post-infidelity stress disorder symptoms varies case by case. Moreover, those with a traumatic past or dependent personalities usually feel the shock of betrayal more deeply and are more likely to develop PISD disorder.
After all, they're still rebuilding their world, which is another nail in the coffin against trust.
Nevertheless, anyone can experience some or all of these after a betrayal or as Frank Pittman calls it in his book "Private Lies: Infidelity and the Betrayal of Intimacy, "a breaking of an agreement."
1. Hypersensitivity
Some of the most common PTSD cheating symptoms revolve around being on high alert, which makes people unusually sensitive and reactive.
This can feel like heart palpitations, jumpiness and even sweaty palms. Worst of all, you can't sleep or focus and you might even lose your appetite.
We mentioned earlier that the brain goes into a fight-or-flight mode to protect you. Essentially, your trust was broken, so now you put up a wall to defend yourself, just like a caged animal who's regularly beaten jumps at the slightest sound.
2. Obsessive thoughts and nightmares
What is PISD disorder if not a constant stream of intrusive thoughts and distressing memories? These often become those well-known flashbacks that come to mind when we consider post-traumatic stress disorder.
All this happens because of the mind's hyper-aroused state, where it can't find peace or stillness. It's as if the fear is being turned over and over in your mind in multiple ways so that nothing can surprise you into danger again.
3. Confusion and dissociation
Suffering post-traumatic infidelity syndrome is confusing because reality and illusion blend. This can create a sense of emptiness and numbness such that you blank out chunks of time.
In short, you operate automatically without feeling anything or noticing what's happening around you. It's the mind's way of shutting you off from more pain.
In the long run, it causes bigger issues as you get sucked into the black hole of despair.
4. Withdrawal and depression
PTSD cheating symptoms often include shutting away from the world. Not only is the reality all fuzzy and confusing but it feels dangerous. Ironically, the mind believes it's helping you move forward but it's stunting the healing process.
You need people around you to help you reconnect with the world and shutting them off only adds to the vicious circle of depression.
Related Reading

: 

Symptoms of Depression in Women: Types Causes and Treatment
5. Physical ailments
The body and mind are connected in deeper ways than many realize. For instance, your gut constantly sends messages to your brain and your mind interprets, non-stop, body sensations into emotions.
Most of this happens without you realizing it and even more so after trauma. The body never forgets trauma even if the mind numbs you from it.
The resulting fight-or-flight mode the body sustains means an excess flow of chemicals such as cortisol which, over time, create physical pain and disease, including high heart pressure, among others.
Initially, you might feel off-balance or that your sleep patterns are wrong. Either way, your body is crying out for you to heal yourself.
Recovering from post infidelity stress disorder
If you're suffering from PISD disorder, you'll know just how draining and demoralizing it is. The good news is that there is hope.
As you can see from this US National Institute of Mental Health article on post-traumatic stress disorder, some recover from PTSD as quickly as within 6 months. Others face chronic PTSD, which can last longer, but there can still be an end.
PISD is a sub-group of PTSD, so you can use the same data to get a sense.
1. Journal to process emotions
You might feel like it's the end of the world. In a way, yes, life will never be the same, but you can be part of creating who the new you will be.
Tough as it might sound, treatment starts by facing the emotions linked to your PTSD cheating experience. One of the most powerful tools to start safely doing that is journaling.
As Khiron clinic details in their article on Journaling for Trauma, the act of writing helps us process and regulate emotions. Moreover, you're more likely to start seeing other viewpoints with potential opportunities for insight and growth.
Related Reading

: 

14 Tips on How to Control Your Emotions in a Relationship
2. Hypnotherapy
One accepted technique to recover from PTSD, and therefore post-infidelity stress disorder, is hypnotherapy.
Hypnotherapy can allow you to access those memories that have been hidden away in your subconsciousness. Throughout the therapy, you're guided to restructure your memories in a more neutral way.
3. Eye Movement Desensitization and Reprocessing (EMDR)
EMDR was developed by psychologist Francine Shapiro in the 90s to treat PTSD. The idea is that rapid eye movement can reduce anxiety as you hold a traumatic memory in your mind.
The same concept can be applied to dealing with the results of an infidelity PTSD test, although you'll need to make sure you go to a therapist certified to conduct EMDR.
It's also worth noting that while there's little risk associated with EMDR, it is a highly controversial therapy. Many claim there isn't enough evidence to flaunt its success, as noted in this ScientificAmerican article on the challenges linked with EMDR.
4. Group therapy
For some, individual therapy can feel too daunting at first. There's a huge advantage in working through your post-infidelity stress disorder within the framework of a group.
At some point, people usually need individual therapy. Regardless, group sessions can make you feel safe to start sharing your story and talking about how you feel.
Essentially, being surrounded by people who are also suffering reminds you that you're not alone. You also finally start feeling that you belong somewhere and eventually, trust starts growing again.
5. Therapy
As you can imagine, therapy is also highly recommended for post-infidelity stress disorder. Depending on what feels right for you, research the various approaches. These include cognitive behavioral therapy as well as family therapy and of course, relationship counseling.
Related Reading

: 

Benefits of Therapy: 10 Reasons Why Seeing a Therapist Can Improve Your Life
5 ways to manage post-infidelity stress disorder
If you've completed the post-infidelity stress disorder test, perhaps you're wondering what's next. Review these ideas to start helping yourself to heal.
1. Reach out to trusted people
When facing PISD, you've given up on people and the life around you. Learning to trust again is an important part of healing but you can't do that alone.
Try to find at least 2 or 3 trusted people you can call when you're in a panic or a dark hole. They'll help you reconnect to yourself.
2. Reconnect mind and body
Navigating post-infidelity stress disorder means experiencing everything in the body and mind. The more you push away emotions and the body sensations that go with them, the more they build up and fester.
Instead, exercise, go for a walk or even go dancing. The act of moving helps release your emotions as is shown in this paper on using movement to regulate emotions.
3. Self-care
Looking after yourself doesn't just mean pampering yourself. It also means prioritizing the right activities that support your quality of life.
So, are you seeing people who make you feel good about yourself? How are you prioritizing activities that make you feel safe?
Have a look at this video for more tips on how to create a morning routine to fight depression:
4. Forgive yourself
One of the worst effects of PTSD after an affair is that people often blame themselves. Of course, betrayal is a symptom of deeper issues that often both parties have contributed to.
Nevertheless, there are wiser ways to highlight when something is wrong. It still means that, in many cases, you'll have to find a way to forgive yourself.
That's not to say you're excusing the betrayal. You're simply accepting that things go wrong and that it's ok to feel strong emotions. The more you accept the situation, the easier it becomes to move forward.
5. Mourning ritual
Another therapeutic way to get through the results of your infidelity PTSD test is to mourn your past self. Going through this process also focuses your self-compassion, which is another critical component of healing.
The self-grieving process is powerful, whether you light a candle, draw a picture of your past versus future self or burn old photos. A therapist further describes the steps for mourning your past self. This can help you if you want to follow a more structured process to discover yourself post-betrayal.
6. Structured activities
Dealing with PTSD infidelity means being enveloped in a cloud of darkness with constant confusion and fear. Sometimes, it's helpful to schedule time for hobbies or exercise. In short, please don't wait for the moment you want to do them.
The first step is the hardest. Once you get into a rhythm, it gives you a welcome structure to counterbalance the chaos in your mind.
7. Meditation
While meditation isn't therapy, science is gradually uncovering the benefits and many support the practice to deal with PTSD cheating.
Meditation isn't about clearing the mind but about getting to know the mind. In the process, you start accepting that pain is part of life. With time and patience, you gain acceptance that things are as they are but you have a choice in how you respond to them.
8. Rewrite your story
PTSD after an affair is sadly too common but you are still in charge of your story. An insightful way to do this is to write about the same situation from another person's point of view.
Doing this exercise doesn't make the event any less horrific. Instead, it creates a distance so that the emotions are less overwhelming.
You can also join Narrative Exposure Therapy, where you rewrite your whole life story with a better balance of the positives and negatives. This helps you see the bigger picture while reconnecting with who you are.
9. Schedule time-out moments
Another useful technique is to schedule time-out moments for dedicated worry time. This is a way of letting your mind ruminate without restriction. Then, when the time is up, you focus on other things.
This won't remove your PTSD infidelity symptoms. Nevertheless, it will allow you to embrace them and, with time, let them go.
10. Monitor your inner critic
The last thing we need during post-infidelity stress disorder is an inner critic gone into overdrive. And yet, that's usually what happens. Again, this takes patience and time but you can start getting to know your inner critic.
Imagine your inner critic as a separate entity, a cartoon character or a shape. Next time it comes up, you can then visualize talking to it. Ask it what it wants to achieve but most importantly, how you can collaborate to achieve a healthier outcome.
Getting through post-infidelity stress disorder
In summary, can infidelity cause PTSD? Yes, and the two are very often put into the same group of issues. Like PTSD, you can face excessive rumination, numbness and rage at various times throughout your PISD experience.
Everyone can heal from post-infidelity stress disorder but how long depends on the intensity of the experience and the person. We all react differently to heightened stress but we all have it in us to face and embrace our emotions, no matter how hard that seems.
It's important to build a supportive network around you as you focus on your self-care and positive priorities in life. Furthermore, make sure you find the right relationship counseling because it's much harder to heal on your own.
It's a sign of strength to reach out for help and you'll become an even stronger person on the other side.
Share this article on
Want to have a happier, healthier marriage?
If you feel disconnected or frustrated about the state of your marriage but want to avoid separation and/or divorce, the marriage.com course meant for married couples is an excellent resource to help you overcome the most challenging aspects of being married.
More On This Topic
You May Also Like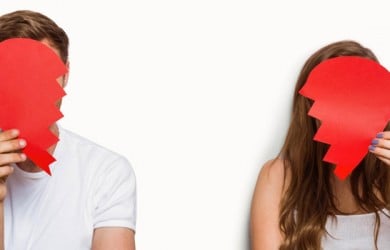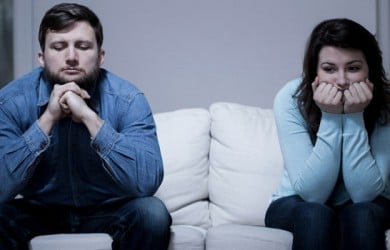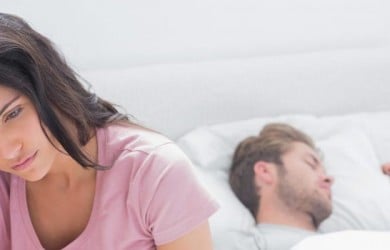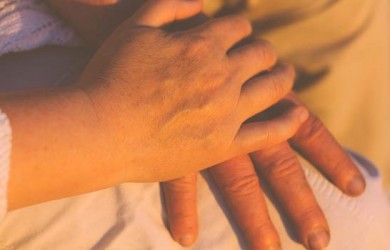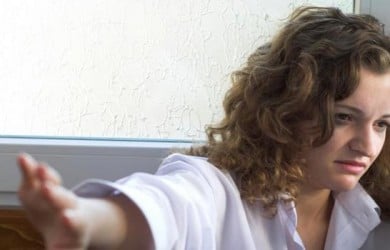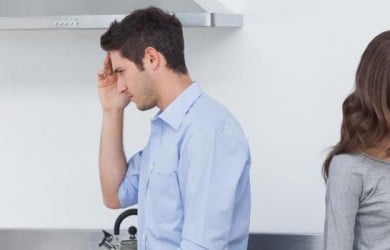 Popular Topics On Marriage Help