What Does Friends With Benefits Relationship Offer?
Why do you think people get into a relationship? There is not one fundamental reason for that; in fact, there is a list of reasons for which people indulge in relationships. One of the most significant reasons causing it is sex and sexual pleasures.
A relationship is a blend of so many things, including intimacy and emotional attachment; for the sake of sexual satisfaction, you're not especially obliged to get the extras of a regular relationship. A friends with benefits relationship, therefore, remains the downright best option for you to be considerate of.
So, what do friends with benefits do together?
A lot of people today consider the FWB relationship for their short-term ambitions. It has a few extraordinary things to offer, and at the same time, it has a bunch of shortcomings.
Let's dig deep into what is friends with benefits relationship, rules for guys, and girls, and friends with benefits etiquette.
'Friends with benefits' and 'relationship' are worlds apart
A regular relationship and friends with benefits relationships are two poles completely apart from each other.
So, how to make friends with benefits work? Well, you get to be intimate with someone in the relationship on so many levels, but with the friends with benefits partner; you never get the same perks.
In an exceptional case, if you grow fond of each other's presence, it is probably more than friends with benefits but not a relationship. It would still not include everything a relationship has.
The rule of respect
FWB is easy, fun, and simple- there are no strings attached. Considering it does not function as a full-fledged monogamous relationship, several relationship elements might be lost. However, respect is one of the fundamental ways of how friends with benefits work.
Know each other's boundaries and respect each other. Be empathetic. Know who your partner is and value the space they demand. You can't hold resentment for not being available or not paying attention to your emotional needs.
Carrying on the relationship with the right intentions, being clear about them, having safe sex are some of the ways in which you and your partner can show respect to each other.
How long can a friends with benefits relationship last
If you are concerned about how long can friends with benefits relationship last, it is usually meant to end in a rather short period of time. The span is not meant to be too long as far as the FWB rules are concerned. People just prefer to satisfy their sexual drives, and one does not go overboard.
Can a friend with benefits turn into a relationship
Sex is something that, at times, begets emotional connection. Some people in friends with benefits later find themselves in love with one another. When the emotional connection gets rooted, people find a way to turn their friends with benefits into a relationship.
If you are eager to know how to turn a friend with benefits into a relationship, just talk it out with the concerned person. Tell your changed thoughts and feelings to that person, and apprise yourself of theirs. If you reach an agreement, the sky is the limit for your newly blossomed relationship.
Communication is the key
Communication is essential for any relationship, whether it's a monogamous relationship or any other kind. While many might assume that conversations will kill the purpose of the bond and draw them closer, the perception is wrong.
In order for the relationship to be chaos free, communication is the primary factor that should be taken into account. Avoid confusion by telling each other everything that you both expect from each other, talk about boundaries, likes, and dislikes.
For example, if you have discovered something new or wish to experiment in a novel set up, tell it to your FWB partner. Enjoy moments of adventures. Make sure there is no room for awkwardness right from the beginning.
How to put a halt to friends with benefits relationship
People are often perplexed as in how to end friends with benefits relationship. The moment you choose to be involved in such a relationship, you should be open and honest about the intended duration of this relationship.
In case, you did not choose any duration, and now you feel like ending it just because the excitement is over, spill the beans then and there. Ending such a relationship is easier as compared to a full-fledged relationship. Do not keep it going which might later, cause an ugly end.
The video below relates to the struggle of walking away from the FWB relationship. There are several questions that you must ask yourself that might clear your path. Ask if you have a future with this partner, what energy you both share. Know more about it below:
Exceptionally long-lasting friends with benefits
Long term FWB relationship is also a reality. Some people do not get enough of their friends with benefits partners. Unlike the friends with benefits guidelines of time, partners want to get it going for a rather long duration.
Such people might have a relationship with someone while keeping an FWB relationship with someone else. If they feel content with their current friends with benefits partner, they do not necessarily switch.
Also, people enjoying long-lasting friends with benefits relationships might not be sexually compatible with anyone and everyone, and they'd probably know it. For this reason, they would rely on one friend with benefits partner for a long time.
Share this article on
Want to have a happier, healthier marriage?
If you feel disconnected or frustrated about the state of your marriage but want to avoid separation and/or divorce, the marriage.com course meant for married couples is an excellent resource to help you overcome the most challenging aspects of being married.
More On This Topic
You May Also Like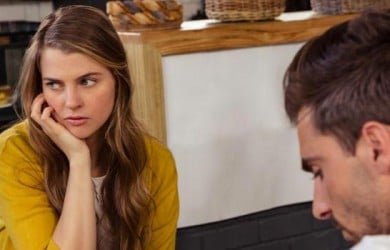 Popular Topics On Married Life