10 Things to Expect When You Love a Man With Low Self-Esteem
It is well-known that sustaining a long-term romantic relationship, whether you're married or unmarried, takes work. Love takes work.
It isn't always going to be full of passion and attraction. But, what about loving a man who has low self-esteem?
It's difficult to figure out if your man has low self-esteem. He may be incredibly handsome and successful, yet, a few weeks or months in, you may discover pertinent character flaws in him.
Men with low self-esteem can be very difficult to love. Simply put, falling in love isn't the difficult part, sustaining a relationship or dating someone with low self-esteem is the challenge.
You may be here exactly for that reason. You may be wondering how to deal with men with low self-esteem ? How to deal with low self-esteem in relationships?
Don't worry, this article will help shed some light on this matter.
Just take a long, deep breath, exhale, and continue reading.
What is low self-esteem in a man
To figure out the signs of low self-esteem in a man, it is imperative you know what low self-esteem means.
What is self-esteem? It is basically how a person evaluates their worth. So, low self-esteem means that your man may be viewing himself as less worthy.
He may be feeling shameful about himself, his potential, his characteristics, and so on. He may be looking down upon himself. He may be lacking confidence in himself. men with low self-esteem do not like themselves.
When it comes to men with low self-esteem, they are capable of loving someone else but are incapable of loving themselves. Low self-esteem in men manifests as feeling damaged in basic or fundamental ways.
You must understand that your man may not admit it directly, but he may be wishing on the inside that he was like someone else.
The concept of self-love is sort of alien to such men. You may be feeling upset and sympathetic for your man after knowing all this.
It's okay, it happens. Your head may be flooded with questions like how to help a man with low self-esteem ?
Well, to help out your man, you first need to know what you may be in for. What to expect?
How does low self-esteem impact your man? Don't worry, just read the next section to understand the effects of low self-esteem.
Low self-esteem: The effects on a man
Men with low self-esteem show certain signs of the same. To understand whether you're dating a man with low self-esteem, you need to know about these signs.
Why? It's because these signs are the manifestations of the effect of low-self-esteem.
Here are some of the ways in which low self-esteem may have impacted your man:
Pessimistic attitude towards life
Men with low self-esteem will have a generally negative outlook towards life. It's true and it's sad. They lack positivity and optimism.
They're not even pragmatic. They may be downright negative. And the thing is, this negative attitude can be there about several things- the big and small things.
He may be wary of undertaking responsibility
This is another general characteristic in men with low self-esteem. They may be wary about an upcoming promotion at work. Your man may love pets but is very unsure about getting one for himself.
He may be wary about cleaning his apartment. There are many such signs to understand this impact.
This is probably one of the simplest impacts that you can observe in your man. Does he not feel great about his skill set or his looks or his success? It may be because he has very little confidence in himself.
This is one of those characteristics of a man with low self-esteem that can have a major impact on his quality of life.
This is one of the more subtle signs of poor self-esteem. Low self-esteem can make a person prone to becoming addicted to substances such as alcohol, nicotine, hard drugs, pornography, and so on.
Now that you know about the impact of low self-esteem in men, let's move on to what you can expect from men with low self-esteem in relationships.
10 things to expect when you love a man with low self-esteem
You may consider expecting the following things if you happen to have fallen in love with a man who has low self-esteem:
1. His hatred for himself may exceed his love for you
Now, this one might probably be the biggest pill to swallow as a partner. Yes, it's true, men with low self-esteem may be struggling to love you more than he dislikes himself.
Unfortunately, guys with low self-esteem are lost. They can go through times when they fail to see the beauty of the relationship they have with their significant others.
Why? It's because they're engrossed in hating themselves. If you say you love him, he may be busy wondering why you do because he may feel unworthy of you.
Also Try: Does My Husband Hate Me Quiz
2. He may be prone to seeking validation through activities that do not involve you
This one is quite tricky to grasp. If your boyfriend has low self-esteem, he may have a wandering eye. This means he may be quite flirtatious with other people.
Why does he do this? He does this because it's his way of feeling validated, wanted, and worthy. This is one of the things that you must be very careful and aware of.
3. He may feel unworthy of your love and presence in his life
Yes, this can happen. Why? Your man may think that the reason you two are together is that he somehow got lucky just this once.
Initially, he probably cherished you. It's as if you were his prize. This happened in that initial phase of intense attraction and infatuation.
But when that phase is over, he'll try to find ways to prove that he is worthy of your commitment and love. When it comes to learning how to deal with a man with low self-esteem, always remember this.
Also Try: Do I Deserve Love Quiz
 
4. He may be quite restless
One of the things that may have initially drawn you to your boyfriend might have been his love for hard work or his ambition.
But this comes from a place of restlessness and desire to prove to the world that he is worthy. That's why men with low self-esteem may often be very restless.
5. He may be highly competitive, even with you
You might, unfortunately, learn about this aspect of dating men with low self-esteem the hard way. You do not want to tap into their competitive side.
You might discover this characteristic through simple things like playing board games with him. You may even experience this when you experience major success in life.
Say you've bagged that big promotion. men with low self-esteem won't take this the right way. To your man, he may see this as another evidence of the fact that he is not enough.
He may therefore behave competitively with you.
Also Try: Why Am I Single Quiz for Male
6. He may be quite insecure and suspicious
Jealousy, insecurity, and suspicion come easy for men with low self-esteem. As a partner, you will essentially become the source of your man's confidence and worth.
That gaping hole inside of him is filled with validation from you. So, it's very easy for such men to feel threatened or jealous by the presence of other male figures in your life such as your close friend, your cousin brother, your coworker, etc.
7. The victim card will be used very often
When it comes to men with self-esteem issues, be prepared to witness the "woe is me" mindset. Such men have an external locus of control. So, if anything unfortunate happens to them, they are sure to blame it on others.
He's not well? It's because his colleague forced him to party too hard the night before. Meeting didn't go well? It's all because of his co-workers.
Everything is somebody else's fault. Are you ready to deal with this?
Related Reading: Self-Esteem Makes Successful Relationships
8. He may be very scared to commit to you
Commitment is a tough one for him. Committing to you is very scary for him. It's not because he doesn't love you. It may be because he loathes himself and thinks he is protecting you from misfortune by not committing to you.
Sounds twisted, right? Well, it is a distorted way of thinking.
9. He may get a kick out of hurting you
This may sound really harsh but it's true. Low self-esteem in males may manifest itself through hurting you.
Men with low self-esteem have such a high need for external validation to feel worthy that they can sort of like hurting your feelings.
Seeing you feel upset or cry over them is one of the ways in which they feel worthy in your eyes.
Also Try: Why Am I Scared of Relationships Quiz
10. He may behave like a child very often
Men who have self-esteem issues often have this overbearing need to be pampered by their partners. They can get really clingy sometimes. Such men want their girlfriends to be their mothers.
You may find yourself having to take care of his food, clothing, medications, and so on.
Here's how dating a man with low self-esteem feels like:

Conclusion
When it comes to loving men with low self-esteem, just remind yourself that it's not your doing. It's on them.
Loving such a man can be challenging but through active listening and empathy, accepting hai defensive nature, healthy coping mechanisms, and encouraging him, you can navigate your way through this.
Share this article on
Want to have a happier, healthier marriage?
If you feel disconnected or frustrated about the state of your marriage but want to avoid separation and/or divorce, the marriage.com course meant for married couples is an excellent resource to help you overcome the most challenging aspects of being married.
More On This Topic
You May Also Like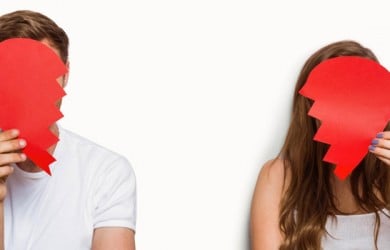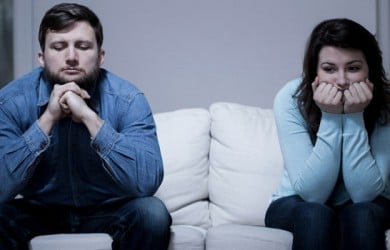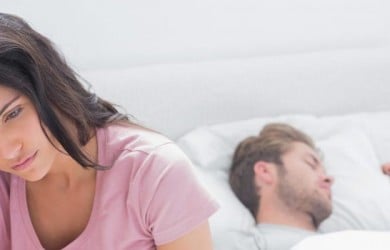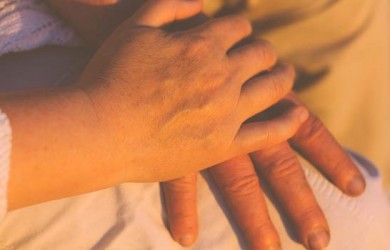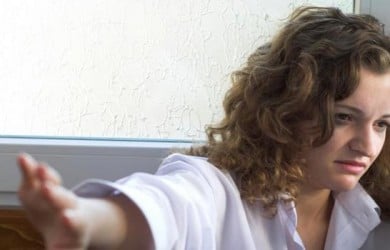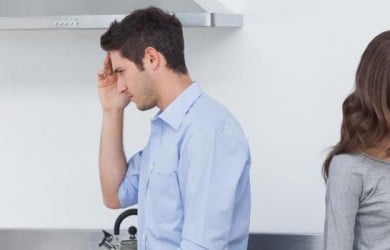 Popular Topics On Marriage Help