How to Tell if You Have Anxiety: 10 Signs, Symptoms and Cure
Everyone feels a little anxious from time to time, but for some people, feelings of anxiety begin to interfere with daily life. If you have anxiety symptoms that you cannot seem to overcome, you may have an anxiety disorder.
The good news is that there is treatment available for anxiety. Here, learn the answer to "How do you know if you have anxiety?" and what you can do to alleviate your symptoms.
However, how to tell if you have anxiety? Watch out for the signs.
What is an anxiety disorder?
An anxiety disorder is a mental health condition in which a person has ongoing worry and fear. It is normal to experience anxiety when going through a stressful time occasionally. Still, for people with an anxiety disorder, feelings of anxiety are constant and may even get worse over time.
Anxiety disorders are diagnosable mental health conditions, and as such, they often require professional monitoring and treatment. You will need to consult with a doctor or mental health professional to receive an anxiety disorder diagnosis, but knowing signs that you have anxiety can help you decide whether to seek help.
There are different types of anxiety, but what all of these different disorders have in common is that they lead a person to experience fear and worry that interferes with daily life. For some people, anxiety symptoms may lead to general worry and fear, whereas others may have anxiety related to specific situations or objects.
Related Reading: 

What is Relationship Anxiety and How can you Deal with it?
What are the types of anxiety disorders?
If you are suffering from anxiety, you may have one of the various types of anxiety disorders. While only a mental health professional can diagnose anxiety, understanding symptoms of anxiety disorders can give you an idea of whether or not your symptoms might point toward a mental health condition.
Generalized Anxiety Disorder
Perhaps the most common disorder associated with anxiety symptoms is a generalized anxiety disorder. Someone with this disorder experiences ongoing anxiety symptoms, including feelings of restlessness, extreme fatigue, difficulty with concentration, irritability, sleep disturbances, and inability to control worrying.
Phobias
Another type of anxiety disorder is a phobia, in which a person experiences stress and anxiety in response to a specific object or situation. For instance, someone with a specific phobia of spiders will suffer from an intense fear of spiders and will go to great lengths to avoid them.
Common sources of phobias include animals like spiders or dogs, situations like flying or getting a shot, or specific objects like blood. Another type of phobia is called agoraphobia, which can lead a person to fear leaving the house.
Someone with agoraphobia may fear open spaces, crowds, or enclosed spaces, as they worry about being unable to escape or get help if needed.
Social Anxiety Disorder
Sometimes, anxiety occurs in the form of social anxiety disorder. People have intense fear surrounding social interactions and settings where they may be negatively judged by others, such as public speaking situations or workplaces.
People with social anxiety tend to experience sweating and racing hearts when faced with social situations. They may avoid going to work or school because their fear of social interaction and negative judgment is intense.
Also Try: 

Do I Have Social Anxiety Disorder Quiz
Panic Disorder
Finally, people with anxiety may have panic disorder, in which they have recurring panic attacks. During a panic attack, a person experiences intense fear in the absence of any specific danger. Panic attack symptoms can include chest pain, trembling, racing heart, sweating, a sense of doom, and a feeling of losing control.
Separation Anxiety
Both children and adults can live with separation anxiety disorder, which involves more than just being a little sad when mom or dad leave for work for the day. Individuals with separation anxiety disorder have the intense fear of being separated from loved ones.
Someone with a separation anxiety disorder may worry that something terrible will happen to their loved one when they are separated. This can cause the person with the disorder to cling to the loved one and avoid separation.
Separation anxiety can lead to physical symptoms, like an upset stomach or headache when separated from a loved one. People may also suffer from nightmares surrounding being separated from loved ones.
Related Reading: 

How to Deal When Separation Anxiety Becomes a Disorder
What are the symptoms of anxiety?
So, how do you know if you have anxiety? Often, identifying anxiety symptoms can help you determine if you have an anxiety disorder.
While symptoms can vary among the different types of anxiety disorders, as well as from person to person, in general, anxiety is associated with the following symptoms:
Intense fear or worry that is out of proportion to the thing causing it

Feeling unable to control or manage feelings of worry

Struggling with sleep disturbances as a result of worry

Irritable mood

Physiological symptoms like sweating, pounding heart, or trembling

Feeling restless or unable to concentrate

Feelings of fatigue

Difficulty interacting with other people or fulfilling demands at work or school
A mental health professional, like a psychologist, clinical social worker, or doctor with training in mental health can assess your symptoms to determine if they meet diagnostic criteria for one of the anxiety disorders.
If you have wondered, how to tell if you have anxiety, check if you have any of these symptoms. If yes, it may be alright to seek professional help.
10 signs of anxiety
If you want to learn how to spot the signs of an anxiety disorder, it can be helpful to have an understanding of some real-life symptoms. So, what are signs of anxiety? Consider the top 10 indicators below:
1. You just can't sleep
If you're living with anxiety, you are likely to find that you can't get the restful sleep you need to look and feel your best. Maybe you wake in the middle of the night, tossing and turning as you worry about the next day's responsibilities, or perhaps you cannot fall asleep at night because your thoughts are racing.
Research has found that sleep problems are common among people suffering from anxiety. A report in Sleep Medicine Reviews analyzed the results of multiple studies and found that people with anxiety disorders experience disturbed sleep, specifically, a moderate decrease in total sleep time and sleep continuity.
This suggests that the effects of anxiety include waking more frequently at night and in turn, getting less sleep.
Related Reading: 

Sleep Problems After Separation or Divorce – and How to Beat Them
2. Muscle tension
The anxiety symptoms are not just psychological; they can also affect the physical body. Muscle tension is thought to be the physiological manifestation of anxious thoughts. If you're living with anxiety, it may feel as if your muscles are always stiff and sore from being contracted in response to stress.
3. Concentration problems
If you're constantly worrying, you may find that you have a hard time concentrating. Instead of being able to focus on the task at hand, your mind may begin to wander, as anxious thoughts run through your head.
In a sense, anxiety can become a source of distraction, taking you away from meeting your responsibilities or enjoying life.
4. Constantly feeling restless
One of the signs you have anxiety is that you simply can't seem to relax. You'll feel like you're always on edge or "keyed up." As soon as you sit down, you need to get up and move around again, as your body will not let you slow down.
Related Reading: 

How to Combat the 5 Glaring Effects of Anxiety After Infidelity
5. Feeling agitated or irritable
Suffering from anxiety can make you feel quite agitated or irritable, which is understandable, given that you seem to struggle with worry and fear constantly. Feelings of anxiety can also motivate you to try to control your environment, such as by obsessively planning or preparing for the worst possible situation.
Similarly, anxiety symptoms can lead you to be quite rigid, which can cause you to become irritated or agitated if something interferes with your routine or if things do not go as planned.
6. Physiological symptoms
Symptoms of anxiety disorder can lead the body to become aroused, leading to the appearance of some physical or physiological signs of anxiety. These can include sweaty palms, racing hearts, and trembling hands.
The body reacts this way to anxiety because the brain has received a message that there is some sort of danger. In some cases, people who live with anxiety or panic may believe that they have heart attack symptoms because of the physiological symptoms that come with anxiety.
Related Reading: 

7 Hacks to Get Rid of Anxiety
Watch this video to know more.
7. You cannot control your worrying
With anxiety disorders, worrying is excessive, meaning that you don't just worry about stressful events, like an upcoming exam or presentation. Instead, you constantly worry, and the worry is out of proportion to the present threat. For example, you may worry about the worst possible scenario in every situation.
For people suffering from anxiety, worrying seems to be out of control. Anxious thoughts can become quite intrusive so that a person cannot stop them, even if they find the thoughts to be upsetting.
Related Reading: 

How to Stop Overthinking in a Relationship
8. You're constantly tired
People who live with anxiety are likely to feel tired. You might find that you're simply exhausted, even if you are going to bed at a reasonable time. This is because the sleep disturbances that come with anxiety can cause you to miss out on sleep, even if you're spending a total eight hours in bed at night. If you take a while to fall asleep or wake several times throughout the night, you aren't getting the full eight hours needed.
In addition to sleep loss from anxiety, the physiological symptoms of anxiety disorders can leave you feeling fatigued. Constant muscle tension coupled with a racing heart and sweaty palms can be quite exhausting, leading you to feel as if you are never fully rested.
9. You avoid social situations
Not everyone who has anxiety fears social situations. Still, for those with social anxiety disorder, the fear of being judged negatively or humiliated in front of others can be so debilitating that social situations are avoided altogether.
If you have social anxiety, you may feel extremely fearful in large groups of people or when meeting someone new for the first time. You are likely to appear extremely shy, and you may talk in a hushed voice or find that you are excessively self-conscious.
Related Reading: 

 

7 Ways of Handling Social Anxiety at Your Wedding Reception
10. Bouts of panic
If you have a type of anxiety disorder called panic disorder, you will experience recurring panic attacks, which are intense bouts of fear that cause you to feel as if something terrible is about to happen. Even if you don't have full-blown panic disorder, anxiety symptoms can lead to occasional panic attacks.
During a panic attack, you will feel as if you have lost control, and the panic may come on suddenly, with no apparent trigger. Symptoms of panic include sweating, pounding heart, shortness of breath, and trembling.
Anxiety disorder causes and risk factors
When you experience the anxiety symptoms above, you will probably begin to wonder about the reasons for anxiety. While there is no single cause that explains every case of anxiety, some risk factors can lead to the development of anxiety disorders.
Some of the causes and risk factors for anxiety disorders include:
History of trauma

Genetics/family history

Chemical imbalances from ongoing stress

Certain personality factors

The stress that comes with chronic health conditions like cancer or heart disease

Drug or alcohol abuse

Having another mental health condition, like depression
Related Reading: 

What is Relationship Anxiety and How can you Deal with it?
What are the best treatments for anxiety?
There is no perfect cure for anxiety, but anxiety disorder treatment can reduce anxiety symptoms, so they do not interfere as much in your daily life. The following are often considered effective anxiety treatments:
Medication
There are several types of medications that can treat anxiety disorder symptoms. A class of drugs called benzodiazepines is commonly used to treat anxiety, but they are only meant to be used over the short term because they can lead to tolerance and withdrawal symptoms, and they may not work as well over time.
Antidepressant drugs can also be used to treat anxiety to improve mood, and reduce stress. Finally, some people may benefit from taking beta-blockers, which lower blood pressure and can address some of the physical symptoms of anxiety.
Related Reading: 

Dealing with Separation Anxiety Symptom: Signs & Risk Factors
Therapy
Some people may find relief from anxiety with medication alone, whereas others may decide to add therapy to their anxiety treatment plan. Alternatively, some people may find that they do not need medication, and their symptoms can be managed through therapy sessions.
In therapy, counselors talk through patients about their emotions and stressors, and they help them devise strategies for coping. Therapy sessions can provide you with the tools to make anxiety symptoms more manageable.
A specific type of therapy called cognitive-behavioral therapy (CBT) is especially effective for managing anxiety. In this type of therapy, you can learn to overcome negative, anxiety-provoking thoughts and replace them with more balanced ways of thinking. For instance, if you tend to jump to the worst conclusion, you can learn to think in a more balanced manner during CBT sessions, thereby reducing your anxiety levels.
If your anxiety disorder symptoms are in regards to a specific phobia, you may benefit from exposure therapy. A therapist will work alongside you to gradually expose you to the source of the phobia so it becomes less frightening for you.
Related Reading: 

What Is a Mental Health Counselor
Self-help techniques
Some people find that anxiety is easier to manage if they also practice self-help techniques.
In some cases, doing these things to manage anxiety may alleviate your symptoms so well that you do not need to seek professional intervention.
Some anxiety reduction strategies include getting plenty of exercises, practicing yoga or meditation, and eating a balanced diet. If you are prone to anxiety, you may benefit from reducing your caffeine intake to reduce anxiety symptoms. Giving up cigarettes and alcohol can also alleviate anxiety.
Self-help techniques can be beneficial, but if you find that anxiety is persistent and interferes with your daily life, it's probably time to reach out for professional intervention.
You might first try self-help strategies for coping with anxiety, but if symptoms continue for six or more months, you likely have a clinical anxiety disorder that would benefit from professional intervention.
Conclusion
When considering the answer to, "How do you know if you have anxiety?" it is helpful to keep in mind that there are several different types of anxiety. While symptoms can vary among the different anxiety disorders, what they all have in common is that they cause intense worry or fear, which causes dysfunction in daily life.
If you notice symptoms like sleeping problems, constant and uncontrollable worry or fear, ongoing irritability, and difficulty concentrating, you show some anxiety disorder signs. Ultimately, only a professional can diagnose clinical anxiety.
Still, when you show symptoms, there is a good chance that you would benefit from reaching out for anxiety disorder treatment to reduce the negative impact that anxiety has on your life.
Share this article on
Want to have a happier, healthier marriage?
If you feel disconnected or frustrated about the state of your marriage but want to avoid separation and/or divorce, the marriage.com course meant for married couples is an excellent resource to help you overcome the most challenging aspects of being married.
More On This Topic
Recent Articles
You May Also Like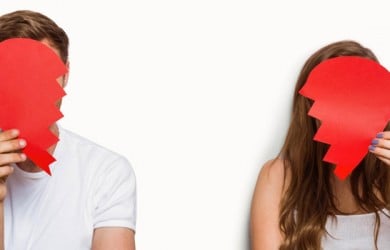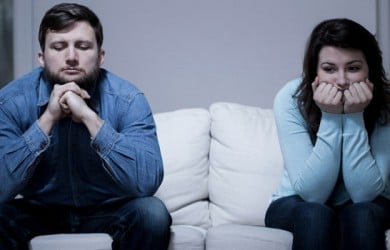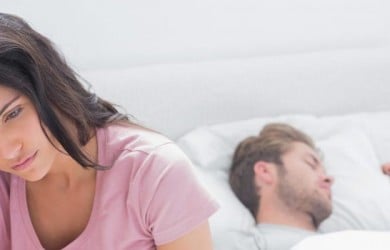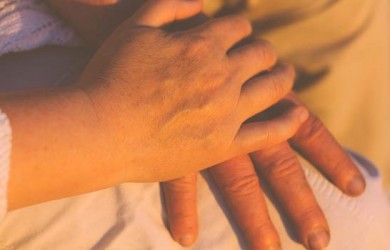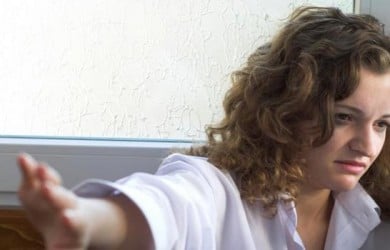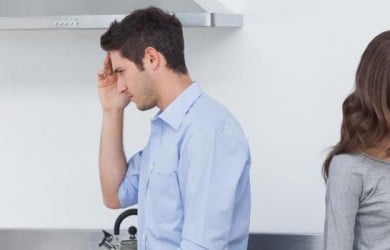 Popular Topics On Marriage Help