Narcissist Couples – What Happens When a Narcissist Meets a Narcissist
Can two narcissists become a couple? When you think about this question, the first thing that comes to your mind is a big fat NO! How could two so self-absorbed people that it's a mental disorder ever get engaged with each other?
Yet, if you think about it, you might have met a couple of narcissist couples already. Or you might have even seen them in TV, among so-called power couples.
Narcissists do get into relationships with other narcissists, and we'll discuss why, and how this relationship looks like.
What makes a narcissist tick
Narcissism is a personality disorder. In other words, it's real and it is considered a genuine problem by professionals dealing with mental health. If you had the "honor" of meeting a narcissist, or being involved with one, you probably agree with considering it a psychiatric condition.
The fact that it's a personality disorder basically means that it's also an untreatable disorder.
Narcissists are extremely self-absorbed individuals who have grandiose beliefs about their worth. They lack empathy, and will always put their own needs first.
..Everything in their lives needs to support their grandiose self-image, including relationships. As parents, they require their children to serve as a representation of their own talent and superiority.
Nonetheless, in the roots of this extreme self-confidence and love for oneself is the opposite feeling. Narcissists are, although very deeply hidden, in fact, extremely insecure. They absolutely need to have control over everything surrounding them, or else they would crumble. They need everything to build into their fantasy of grandiosity.
Narcissist couples in Relationships
Narcissists do get into romantic relationships. They get married and have children. You would expect a narcissist to stay single or in casual relationships, to be able to pursue their career or talents. But, they do enjoy having someone near too.
They usually shape (often through abuse) their partner into what they need to get that constant admiration and care. Basically, spouses of narcissists end up sacrificing everything to be able to be there and please their ever-hungry-for-praise partners.
Narcissist couples aren't really able to provide love and affection to each other. They might seem to be doing so in the beginning, but soon everyone is clear on what their roles are.
The narcissist demands, and their partner provides. They don't have interest in their spouse's feelings, needs, and interests. They do have interest in their own wants and requirements. They will talk and never listen. They will ask and never give back.
When two narcissists are in love – Narcissist couples
One might wonder how come two such people would get together. It sounds counterintuitive to expect two selfish individuals form a couple. Who does the pleasing then? Who is there to serve as a personal assistant in that relationship?
You would expect a narcissist to find someone who is insecure and a natural people-pleaser, so that they don't have to work too much on getting them into that slave-like position. And this does happen most of the time.
Nonetheless, there's also another possibility, and that is for two narcissists to become a narcissist couple. We can't say exactly why this happens. As we'll show you in the next section, research even shows that two narcissists tend to be in a relationship perhaps even more than with non-narcissistic people. We could assume a several reasons for this.
The first is that similarities attract. We'll talk more about this option in a bit.
The second possibility is that since narcissists aren't really desirable life partners, they end up having to scrape the leftovers.
Non-narcissists will probably end up finding someone who can reciprocate their love and care. Finally, what might also be true is that they are attracted to the perfect image a narcissist puts forth. They might like how they appear as a couple, thus, how their narcissistic partner makes them look good in public eye.
The science behind narcissist couples
A recent study revealed that a narcissist is likely to have a narcissistic partner in long-term relationships. The same goes for Machiavellianism and psychopathy. This is a valuable finding, as it supports the thesis that like attracts like, even among people who normally might be better complemented by less self-absorbed individuals.
Narcissist couples don't really know how to form an intimate and loving relationship. Yet, they seem to have enough in common to overcome this and end up married. This study showed that it's not that people become alike with time. Two narcissists will be attracted to each other in the first place.
When you think of how dissatisfying a life of a spouse of a narcissist is, one might be happy that narcissists find happiness in sharing their selfishness.
Share this article on
Want to have a happier, healthier marriage?
If you feel disconnected or frustrated about the state of your marriage but want to avoid separation and/or divorce, the marriage.com course meant for married couples is an excellent resource to help you overcome the most challenging aspects of being married.
More On This Topic
You May Also Like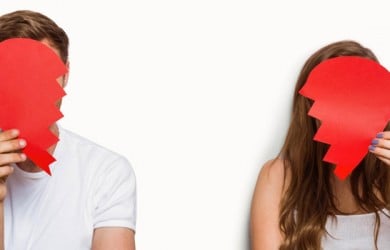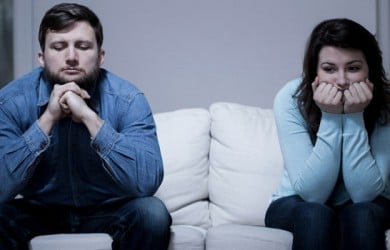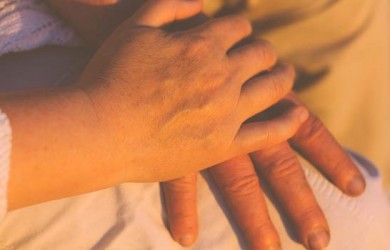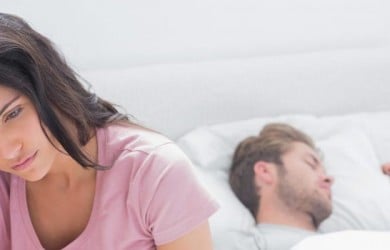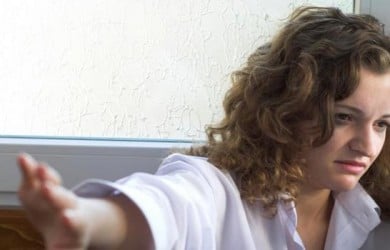 Popular Topics On Marriage Help