Why Do I Attract Narcissists: 10 Reasons & Ways to Stop It
If you need to know more about why do I attract narcissists in relationships, this is something that you probably want to learn more about.
This article will explain possible reasons to consider, as well as ways to stop attracting narcissists.
What type of person attracts a narcissist in relationships?
Anytime you are wondering, "Why did the narcissist choose me?" This could be because you have tendencies that they can read, and they want to utilize them.
For instance, you may care about other people more than yourself, you may be nice and giving, or you may have issues with your self-esteem and self-worth.
10 reasons why you are attracting narcissists in relationships
So, why do I attract narcissists, you may be thinking. There are a number of reasons why this could be occurring in your life.
1. Your upbringing
One of the reasons you may be attracted to narcissists is because you were raised by a narcissist. When you have a narcissistic parent, this can affect you for the rest of your life.
If they ridiculed you or told you that you weren't good enough, you may have believed this. In turn, these feelings may have affected your personality and how you act as an adult.
2. Your self-esteem
When you are unsure of why am I attracted to narcissists, this could be because you have issues with your self-esteem. If you have low self-esteem, this could be something that a narcissist will likely notice about you and want to take advantage of.
Moreover, those with low self-esteem may be trying to get attention in a way where they will continue to get hurt. Essentially, it could cause you to seek out narcissists as partners.
3. Your history
Something else to consider is your dating history. If you have dated narcissists in the past, there's a chance that you will continue to attract them and be attracted to them. If this is the case, you should take some time to think about why this is the case.
You may be afraid to take up for yourself or be assertive, which can be detrimental for you. Talk to friends and family members you trust, and they may be able to tell you more about how you act, in a loving manner.
4. Your personality
People that are nice to others and are pleasant to be around may also be something that a narcissist looks for. They will likely be sure that you will be nice to them and care for them, even if they don't treat you properly.
If you do have a personality that people flock to, this is not something that you need to change about yourself. It is something that makes you genuine and should also help you attract like minded people.
Related Reading: 

10 Personality Traits That Lead to High-Conflict in Relationships
5. You put others before yourself
Along with being a nice person, you may also put others and their needs before your own. If you worry about your friends and family members before yourself, this may be the classic reason of, "Why do I attract narcissists?"
A narcissist wants their needs to be met before anyone else's so if this is how you normally act, this will be an attractive trait that they pick up on.
Again, this is not something that you should change about yourself if you act this way. However, you may need to be more aware of who you are around, especially in terms of dating and getting serious about others.
6. You are attractive
Narcissists can also want to be with people that are attractive. If you meet the ideal of how their partner should look, this is something that they will really like.
Of course, you can't do anything about the way you look, so this is something that you shouldn't be too concerned about.
You should be aware of this behavior and that you may think, I attract narcissists because I am attractive. This is not something to be ashamed of.
7. You are nice
Being nice is also something that a narcissist may like about you. When you are nice to others, you will be kind to them, and make them feel important.
Keep in mind that a narcissist likes to be praised frequently and told that they are the best, so when you are a naturally nice person, this may play into how they like to be treated.
Being nice is not a weakness, so don't be too hard on yourself if you are considering why do I attract narcissists and you determine that you are nice. Being a nice person can be beneficial in all aspects of life.
8. You have achieved success
A narcissist may want to get to know you better if they know you have achieved some sort of success as well. Perhaps you have a career that you are proud of and have met many of your goals in business.
A narcissist will notice this and may think this is a great thing about you. They might want to act like your achievements are their achievements, and this can also give them an understanding that you don't easily give up.
9. You're empathetic
Another reason related to why do I attract narcissists is because you may have empathy. This means that you are able to feel how other people feel and are sensitive to it.
For example, if someone you know is going through a situation, you may be able to feel how bad it is for them and be able to provide support. They might be able to talk to you and lean on you for help getting through the situation they are in.
A narcissist likes this trait because they feel that they can use it to their advantage. If you need to know, do empaths attract narcissists, this is something that is true and happens frequently.
10. You have insecurities
There are certain insecurities you may have that are causing you to have to examine why do I attract narcissists.
If you are afraid of being alone or you do everything you can to make a partner happy when you are in a relationship, these are aspects that a narcissistic person will notice about you.
While it is okay to have insecurities, it may be helpful if you are aware of what yours are. This can protect you from people that want to capitalize on these insecurities.
How do you break the cycle of attracting narcissists?
If you are at your wit's end and want to know how to stop attracting narcissists, the answer is that you may have to work on yourself.
If you have past trauma because you were raised by a narcissist or have dated others in the past, you may need to work on your self-esteem and standing up for yourself.
When you are able to do this, there's a chance that you can start attracting individuals that are a better match for you, instead of attracting narcissists.
5 ways to stop attracting narcissists
Once you have figured out why do I attract narcissists, you may also want to know, how do I stop attracting them. There are multiple ways to handle this. Here are 5 ways to think about.
1. Talk to a therapist
One way to help you stop attracting narcissists is to work with a therapist. They may be able to help you determine ways to change how you are acting or who you are attracting, so you can find a mate that is better suited for you.
Moreover, if you are experiencing a mental health concern, you will be able to talk to a therapist about your life, your childhood, or any other aspect that you want to work on and discuss.
Related Reading: 

What to Talk About in Therapy and Tips on How to Open Up
2. Take care of your needs
Even if you are used to caring for others over yourself, it is also important to take care of your own needs.
Do what you can to put yourself first in certain situations, especially in terms of your physical and mental health needs. Try to eat a balanced diet, get the proper amount of sleep, and exercise regularly.
Consider getting regular checkups as well, especially if it has been a while since you went to the doctor. These things can go a long way when it comes to your overall wellness.
3. Have boundaries for relationships
You should also think about what boundaries you want to enact in your future relationships.
If there are situations in the past that have affected you negatively, it is okay to feel that those are deal-breakers and things you will not put up with when you are dating.
For example, if you don't want to be told what you have to wear and what you have to eat, this is something you should tell a prospective mate beforehand, so you can protect yourself before you start dating.
Related Reading: 

15 Ways of Setting Boundaries in a New Relationship
4. Don't ignore red flags
Anytime a person doesn't care about your boundaries or acts in another way that makes you uncomfortable, this is not something you should ignore. Oftentimes, a narcissist will show you who they are, but these signs may be ignored because of your trusting nature.
Try not to do this when possible, and take note of these things, especially if they happen early in the relationship. There could still be a chance to make a clean break.
Related Reading: 

30 Red Flags in a Relationship You Should Never Ignore
5. Stand up for your own needs
Another thing that you must remember when you are struggling with why do I attract narcissists is that it is okay to stand up for yourself.
Anytime you are not being treated fairly or feel uncomfortable with something happening in your relationship, it is okay to make sure that your needs are met and that you feel safe.
If you don't, you can say no to something or get out of the situation entirely. You may want to spend time apart from a mate when they make you uncomfortable or choose to break up because of troubling behaviors. It is up to you.
More questions on attracting a narcissist
Check out these questions on "Why do I attract a narcissist?"
What scares the narcissist the most?
For many narcissists, they may have low self-esteem, or don't like themselves very much. For this reason, the things that scare a narcissist the most are having to think about what they do, how they act, and reflect on themselves.
They often can't take criticism, which is something that may make it challenging to be in a relationship with them. However, if you are attracted to narcissists, it is possible for them to change their behavior.
You can work through couples counseling together, if you both would like to, and it may be able to alleviate some of the issues you have within your relationship.
However, if your mate is experiencing narcissistic traits, they may also need to take advantage of therapy by themselves as well.
Do narcissists get jealous?
It is possible for narcissists to get jealous. This could happen when they see others getting recognized for achieving things or individuals are praised instead of them.
What is a little bit different is that they may not act out their jealous feelings in a way that others might. Instead, they may try to outdo someone, so they are able to get the recognition and make the other person look bad.
For more information on narcissists, check out this video:
What are narcissists attracted to?
There are a few things that narcissists may be attracted to in a mate. For example, they like someone that cares about other people, is worried about other's needs, and looks like a narcissist wants them to look.
This could be an example of why do I attract narcissists.
Additionally, traits that attract narcissists include being a selfless person, being able to feel sorry for others, and experiencing empathy. If you have these traits, this may be why you are attracting narcissists.
Takeaway
Whether or not you know why do I attract narcissists, there are many reasons to consider above.
Some of these can be addressed through therapy and making sure you keep your support system close, and other aspects are traits that you don't need to change about yourself.
You can also refer to the reasons how you can deal with attracting narcissists, including taking care of your own needs and standing up for yourself. These are also situations that you may want to talk to a therapist about.
Share this article on
Want to have a happier, healthier marriage?
If you feel disconnected or frustrated about the state of your marriage but want to avoid separation and/or divorce, the marriage.com course meant for married couples is an excellent resource to help you overcome the most challenging aspects of being married.
More On This Topic
You May Also Like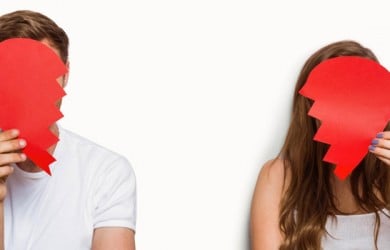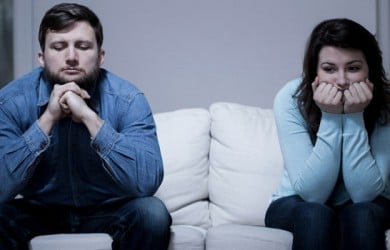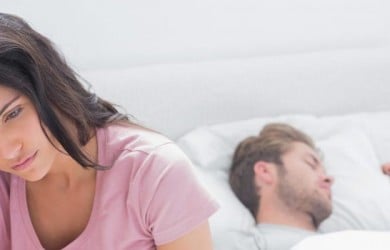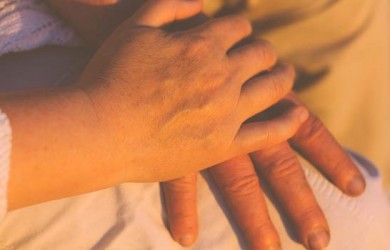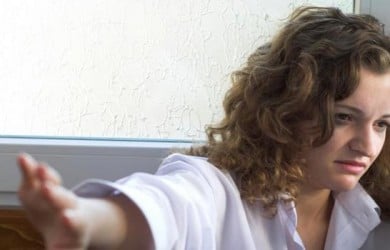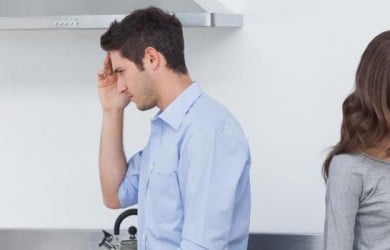 Popular Topics On Marriage Help