Do Narcissists like to Cuddle: 15 Signs
Do narcissists like to cuddle? This is one question that would elicit many different responses when different people are asked to provide answers.
The first group of people would scream "hell, no" when asked this question, while the other group may take some time to think before dropping the "no" bombshell.
The thing is, many people believe that narcissists hate to cuddle. This is usually because of the mental picture that people have come to have of narcissists.
However, you are about to learn something intriguing from this article. Within the following few paragraphs, you will better understand the concepts of narcissists and intimacy.
How does a narcissist make love? Do narcissists kiss their partners? Do narcissists like to be touched? Do narcissists like to cuddle? You will get clarity on these and more by the time you are done reading this article.
Why do narcissists like to cuddle
?
Generally speaking, there are 2 main types of narcissism; Somatic Vs. Cerebral Narcissism. As their names imply, the narcissist draws their inspiration to flaunt themselves either from their bodies or their minds.
The somatic narcissist believes they are the best-looking person in every room.
They have somewhat distorted opinions about their bodies and always think that every other person has to pay tribute to them because of how beautiful their bodies are.
On the other hand, a cerebral narcissist is more interested in their minds and the proceeds of their minds.
They take joy in reminding everyone that they are the smartest people in every room they walk into and would stop at nothing to feel more brilliant than others.
With these in perspective, the somatic narcissist is more likely to want to cuddle in a relationship.
Considering the exalted views about their bodies, it shouldn't be bizarre that they would want their partners to pay tribute to them by constantly trying to cater to their physical needs.
The desire to cuddle extends the inner battle they have, the battle to feel validated, appreciated, and experience a self-esteem boost.
How does a narcissist make love
?
Considering how self-absorbed they can be, sex with a somatic narcissist can be a chore for the other person.
They spend most of their time chasing after their satisfaction in bed, and most times, the other partner is left feeling like they were nothing but an outlet for sexual tension.
On the other hand, the cerebral narcissist might prefer to be celibate. Their exalted sense of their minds makes them believe that not many people qualify to be partners and share the same beds with them.
So, generally speaking, sex with a narcissist may be monotonous, mind-numbing, and an unpleasant experience for the other person.
Watch this video by Jill Wise a Narcissistic Abuse Recovery Coach, to understand how narcissists view intimacy with their partner:
Related Reading: 

Can a Narcissist Love?
Do narcissists like to be touched
?
One of the major characteristics of narcissism is that the narcissist tends to deal with a fragile sense of self-worth most of the time.
The result of this is that they turn to the people around them for validation and approval, and when they don't get this from them, the narcissist can turn out to be a real pain to the people in their lives.
Considering their fledgling sense of self-worth, it is not unusual for the narcissist to want to be touched. Remember that we already discussed the two main types of narcissists early on, right?
Considering how highly they think of their bodies, the somatic narcissist loves to be touched. They see it as an act of appreciation and would do anything to be on the receiving end of this kind of attention.
Related Reading: 

Can a Narcissist Change for Love?
How does a narcissist view cuddling
?
Please think of this as an extension of what we discussed in the last section.
Although it would be inaccurate to generalize every narcissist by saying they all like or hate cuddling, it is essential to note that the average narcissist is on a never-ending journey of seeking love, attention, and validation.
The result is that they may do anything to get these from whoever they are in a relationship with.
So, do narcissists cuddle? The simple answer is that it depends on the person. Some narcissists like to cuddle. Others don't.
Do narcissists like to cuddle: 15 signs
Here are some signs that can help you know if narcissists like to cuddle and how.
1. They take every opportunity to touch you
While this seems like it is something to be desired (and in most cases, it is), as far as a relationship with a narcissist is concerned, this could be a sign that they like to cuddle.
Usually, you would notice more of this at the beginning of the relationship.
2. Their exes validate your suspicion
Would you be taking advice from your partner's ex? This isn't a scenario you see every day, but if you contact their ex for any reason, you may hear them validating that your partner likes to cuddle.
3. They've told you – themself
It isn't so out of place for your narcissist partner to tell you that they like to cuddle. Considering how they like to be at the receiving end of affection and physical validation, the effects of cuddling can drive them to be plain with you.
4. They even sleep better when you cuddle
Take some time to think about what happened the last time they let you cuddle at night. How did they sleep? Did they sleep peacefully, or did they spend the entire night tossing and turning?
Do narcissists like to cuddle? If they sleep better whenever you cuddle, that could signify that they like it.
5. They expect you to do it on their terms
One of the easiest ways to discover the relationship between sexual narcissists and cuddling is to check out how the cuddling sprees in your relationship go. Who defers to the other person the most? You or them?
A simple activity you can carry out here is to ask for a cuddle but on your terms this time around. Watch how they respond, as it could give you a clue about how they truly feel.
6. Cuddling is a big deal to them
Another sign that a narcissist likes to cuddle is that they make a big deal out of that time you spend with them – cuddling.
At the same time, it is easy to interpret their tendencies to get furious when you want to be alone (or when you skip movie time for legitimate reasons).
Their tendencies may be fueled by their deep-seated desire to feel loved and validated by your presence.
Related Reading: 

How to Know You're Having Sex with a Narcissist
7. They initiate the cuddle sessions
Another way to know (for sure) if your narcissist likes to cuddle is to check out who initiates the cuddle sessions most of the time.
Do they reach out and snuggle into you first, or do you have to make the first move? If they are the one that makes the first move (most times), that's a clear sign that they like to cuddle.
Related Reading: 

20 Ways on How to Initiate Sex With Your Husband
8. They tend to have strong and positive reactions to cuddle scenes on screen
One of the easiest ways to be sure of what someone likes (or hates) is to pay attention to how they respond to representations on tv.
Do they smile or become warm when the characters on tv share a hug or a cuddle scene comes on? This could be all the signs you are looking for.
9. They come from a touchy-feely family
Research has proven that early family experiences affect the quality of a person's romantic relationships later in their life.
This implies that people are more likely to replicate what they learned from their families (as children and young adults) when they are grown up and get into romantic relationships.
So, do narcissists like to cuddle? While this may not be a universal thing, the quality of your partner's family life affects how they see cuddling.
If your partner comes from a family that practices touch as a form of affection, there's every possibility that they would love cuddling – just as much as you do.
10. They have asked you if you like cuddling at some point
This may have been over a cup of coffee, just hanging out, or while basking in the afterglow of hot sex.
One of the most evident signs that someone likes to cuddle (whether or not they are a narcissist) is that they have asked you about this.
Even if they tried to laugh it off afterward, it could be their attempt at letting you into their minds.
11. They just won't let go of you
Another sign to look out for is how they relate with you, especially after the novelty of your relationship has worn away.
A narcissist will tend to smother you with a lot of love and attention at the love bombing stage of the relationship.
Suppose they still keep up their tendencies of being touchy-feely with you, even after you have spent reasonably long in the relationship (and especially when they have no reason to try and hold you).
In that case, this may be a sign that you are dealing with a narcissist who loves to cuddle.
12. Guess what is their primary love language
If your partner's primary love language is physical touch, then your narcissist partner may love to cuddle. So, why not find a way to have this "primary love language" conversation so you can clear the air?
13. You spend a lot of time together
While you may want to take this with a pinch of salt (because the desire to spend a lot of time together may not be all because of you), this could be another sign that they like to cuddle.
So, take a quick break and analyze the amount of time you spend together. What do you think?
Related Reading: 

11 Ways to Have Quality Time With Your Partner
14. They reach out but withdraw abruptly
One of the things you should know about narcissists is that they expect everything to be about them.
If your narcissist partner seems like they love cuddling, it could just be because they are using that as a means to an end – not because they like to cuddle.
Please take a moment to evaluate their cuddling habits. Do you find it challenging to get a grip on them because it feels like you are constantly on a roller-coaster of emotions with them?
Do they reach out suddenly and pull back suddenly afterward? That could signify that they like to cuddle but are overwhelmed by their narcissistic tendencies.
15. They pick on you for not being emotionally and physically available
If your partner always has something to say concerning how they feel like you aren't physically available, it may signify that they expect some physical closeness from you but feel like they aren't getting enough of that.
It is up to you to decide if they are right or if there's a problem with the relationship somehow.
Related Reading: 

Emotional Intimacy vs Physical Intimacy: Why We Need Both
Summary
Do narcissists like to cuddle? This is one question that doesn't have a simple yes or no answer, and this is due to the complicated nature of narcissists.
Depending on the type of narcissism in play, each narcissist may have a different approach to narcissism.
Considering your relationship, how you relate with these in perspective is entirely up to you.
Share this article on
Want to have a happier, healthier marriage?
If you feel disconnected or frustrated about the state of your marriage but want to avoid separation and/or divorce, the marriage.com course meant for married couples is an excellent resource to help you overcome the most challenging aspects of being married.
Learn More On This Topic
You May Also Like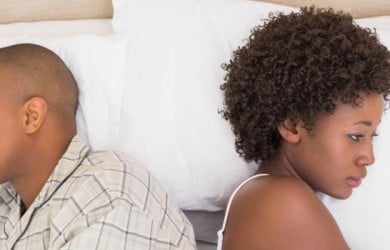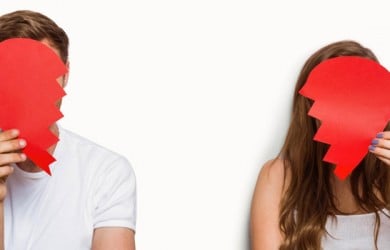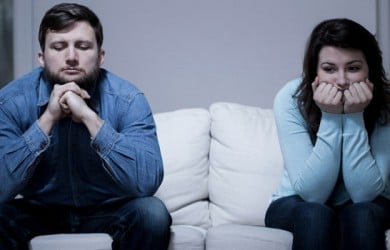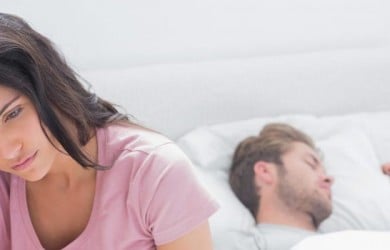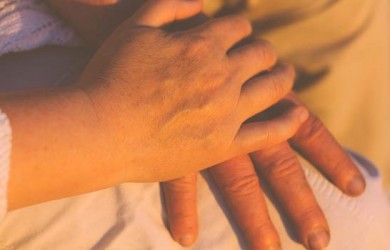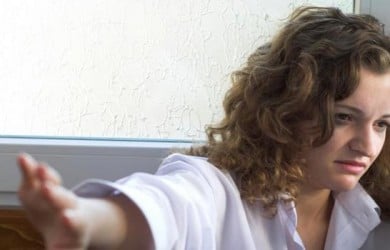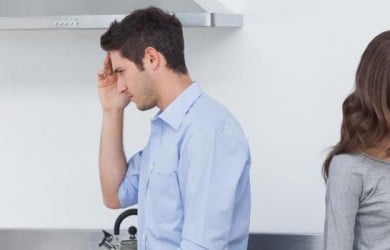 Popular Topics On Marriage Help