10 Ways to Deal With an Alcoholic Husband
No matter how much you date a person before marriage, some things are revealed afterward.
Alcoholism is quite difficult to catch during the initial few meetings, but by the time you get to know about it, it is too late.
Imagine you're married to an alcoholic husband who drinks daily and beyond the limit, only to create a nuisance later. Living with an alcoholic husband requires a lot of patience, courage, and the support of people around.
What is an alcoholic?
Alcoholism is a condition that occurs when someone becomes dependent on alcohol to the point where it controls their life. It's a serious problem that can lead to social and physical problems. Diagnosing alcoholism can be difficult because it often goes unnoticed by family and friends.
For example, someone might have a problem with drinking but deny it to themselves or their loved ones to avoid admitting they have a drinking problem.
To help you more to understand, "Is my husband an alcoholic?", listed below are also some pointers on how to live with an alcoholic husband.
5 effects of living with an alcoholic husband
1. You're not to be blamed for it
The most common mistake a wife often makes is that she starts blaming herself for her alcoholic husband.
Remember, you're not to be blamed for their habit. It's a disorder or an addiction that needs treatment than just taking the blame.
Besides, alcoholic people need reasons to blame people for their condition. So, they may play the trick on you. You're not to take it and should face it with confidence.
Related Reading: 

How to Deal With Someone Who Blames You for Everything
2. Hoping to control everything
It's a natural tendency to try and take control of the alcoholic husband in order to make things right. However, this might not be a good decision, ever.
In order to do you, you might push your husband to loneliness, which eventually will lead to far more serious issues than now. So, instead of trying to take control of everything, just wait for them to accept that they have a problem and need help.
Reach out to rescue them only when they seek out help.
Related Reading: 

15 Ways How to Have Self-Control in a Relationship
3. Hoping to cure the problem
When one starts living with a functioning alcoholic husband, they try to take control of situations, as mentioned above, and behave as a counselor.
The only challenge that arises at that moment is neither your husband needs your help at that very moment nor you're a professional counselor. The worst you could do is take the place of a professional and try to look for solutions to 'cure' it.
Sadly, this will only make things worse and nothing else.
So, the advice here is to keep away from the situation and let things happen. When your partner needs help, they will reach out to you. And when they do, take them to the professional instead of trying to make things right on your own.
4. Trying to cover up the entire situation
One of the major issues that you, as the wife of an alcoholic husband, may face is awkward situations in public or family gatherings. You may come across situations where things go beyond your control, and you might end up in an embarrassing situation.
The one thing that you would do at this point is go into denial mode. In the worst case, you would also want to avoid the situation as much as you can. However, this might give you peace of mind for a moment.
But, in the long run, the denial mode is not going to work at all. So, accept the fact and learn to deal with it.
5. Accepting bad behavior
It is quite difficult to deal with an alcoholic husband's emotional abuse. One such instance can be when they start behaving rudely under the influence of alcohol.
Things start with a small incident and can lead to bigger uncontrollable incidences that will only bring shame to you and your family.
The only way to stop this from happening is to let your husband know that you won't tolerate any unacceptable behavior of theirs under any circumstances. This message, when put right, will force them to be in their best mood despite being overly drunk.
They would know that their behavior will only add trouble than solve any problem. It may be harsh but is needed.
Dealing with an alcoholic husband: 10 ways
Alcoholism is a serious addiction that can affect both the addict and those around them. If you are married to an alcoholic, here are seven ways to deal with the problem. Wondering how to deal with an alcoholic spouse? Here are 10 ways of dealing with an alcoholic husband:
1. Set limits
Wondering how you should be dealing with an alcoholic husband?
Well, setting up limits for them. Indeed! When they don't have a limit, they will drink more than they need to and will surely be uncontrollable.
However, you can convince them to set certain limits to how much they should be drinking. This will help you keep them out of trouble and save you from embarrassing situations.
Speak to them when they're sober and discuss setting a limit to it. This must help.
2. Discuss the issue with him
When it comes to dealing with an alcoholic husband in denial, speaking to them about the issue in length seems a better option.
Wondering how? Well, they're in denial because they believe they're not creating any problems due to overdrinking.
Only when you will make them realize that it is a problem and it puts you in an awkward position afterward, they might understand the intensity of the issue and will look for a solution.
It's never easy to be with an alcoholic husband, but these things can surely help.
Related Reading: 

20 Tips to Deal With Unresolved Issues in a Relationship
3. Never expect a change overnight
The worst expectation you as a wife to an alcoholic husband may have is to expect a change overnight. This isn't going to happen.
It's not a movie wherein things change quickly. It's real life, and you mustn't give up so easily. You will have to work together, as a team if you want to come out of the situation.
So, there will be relapses in the process, but you should keep on trying. Stand with them and help them overcome it.
4. Learn as much as you can about alcoholism
If your husband is an alcoholic, the more you know about the disease, the better prepared you will be to deal with it. It also gives you a sense of control and confidence when you are working with your husband or partner on recovery.
Related Reading: 

10 Signs Being in a Relationship With an Alcoholic Partner
5. Talk to other people in the same situation and get support from them whenever possible
They can give you tips and suggestions on dealing with an alcoholic husband and the challenges that can arise during the recovery process.
You can also ask them any questions you may have and share your experiences with them. This can help you deal with issues and challenges more easily and effectively.
6. Try to stay calm and positive throughout the recovery process
When it comes to how to live with an alcoholic husband, try not to make any major decisions without getting input from your spouse or partner first.
Take their thoughts and opinions into consideration before you make any decisions. It will make the recovery process much easier for you both if both of you work together towards the same goal.
7. Encourage your partner to seek professional help for alcohol addiction treatment if necessary
Many people who struggle with alcoholism are reluctant to accept treatment on their own. This is why it is important for you to encourage him to seek professional help for alcohol addiction treatment if he seems hesitant to do so.
A therapist or counselor will be able to help him overcome his addiction and lead a more fulfilling life.
Check out this video to understand how to get your alcoholic spouse into treatment:
8. Work together to come up with a plan for recovery
Discuss the various treatment options that are available and find the best one for him so that he can get better as soon as possible.
In addition, you should also come up with a list of goals that you want to achieve as a couple once you are done with treatment so that you can lead a more productive and happy life together.
Related Reading: 

10 Ways to Support Your Spouse in Addiction Recovery
9. Keep yourself busy during this period of recovery
Maintaining a positive mindset and a hopeful attitude can be difficult at times when you are dealing with an addiction problem. However, if you are determined to recover from it and stay sober, you can do it as long as you stay strong and focused.
The best way to cope with your stress and maintain a positive attitude is to stay focused on your goals and avoid situations that may trigger the urge to drink.
10. Give each other emotional support during this difficult time
Sharing your thoughts and feelings with your spouse can help both of you cope with the emotional effects of recovering from addiction.
By talking to him about your problems, you will be able to get the support you need to overcome these challenges and move on with your life. You should also make sure to spend quality time with each other and remind yourselves why you fell in love in the first place.
Related Reading: 

15 Ways to Improve Emotional Support in Your Relationship
What is the typical personality of an alcoholic?
Individuals with alcoholism may have a number of behavioral and emotional characteristics, including a lack of self-confidence and low self-esteem. They might have difficulties controlling their emotions and be prone to anger or violent behavior when drunk.
The tendency to hide their problems is also a common characteristic among alcoholics. This can lead to further problems such as depression, anxiety, and social withdrawal.
How common is alcoholism?
According to the World Health Organisation, around 2% of adults globally have a drinking problem – that's over one billion people!
In the UK, between 3% and 5% of the population suffers from a drinking problem at any one time. And in the US, up to thirty-eight million people have an alcohol addiction at some point in their lives.
Summary
If your husband is an alcoholic, make every effort to avoid situations that are triggers for drinking.
This will enable you to stay focused and prevent you from giving in to temptation. You should also try to increase your intake of healthy food and exercise regularly, as this will help you stay healthy both physically and mentally.
It is also a good idea to spend more time with your loved ones as this will reduce your stress levels and improve your mood.
It is also important to seek professional marriage counseling if you need help handling your marriage with a spouse trying to overcome addiction. Life with an alcoholic husband is tough. The love and support of your family can help you cope during this difficult time and give you the encouragement you need to get back on track.
Share this article on
Want to have a happier, healthier marriage?
If you feel disconnected or frustrated about the state of your marriage but want to avoid separation and/or divorce, the marriage.com course meant for married couples is an excellent resource to help you overcome the most challenging aspects of being married.
Learn More On This Topic
You May Also Like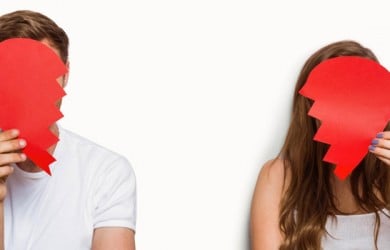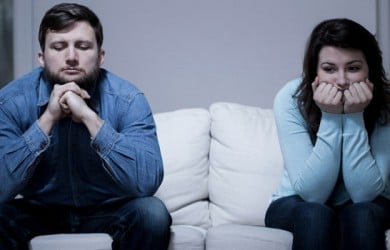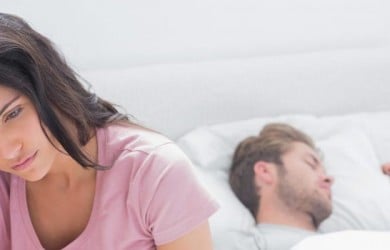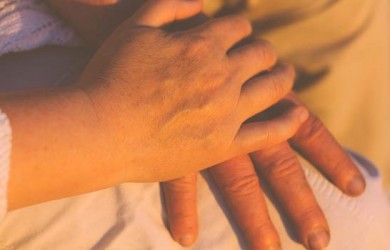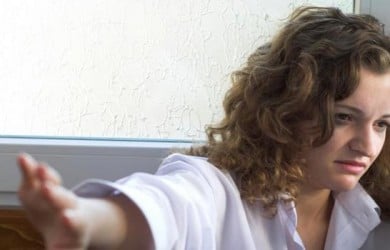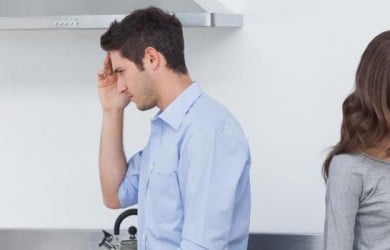 Popular Topics On Marriage Help