8 Ways to Deal With an Alcoholic Husband
No matter how much you date a person before marriage, some things are revealed afterward.
Alcoholism is quite difficult to catch during the initial few meetings, but by the time you get to know about it, it is too late.
Imagine you're married to an alcoholic husband, who drink daily and beyond limit only to create nuisance later. Living with an alcoholic husband requires a lot of patience, courage, and support of people around.
To help you, listed below are some pointers on how to live with an alcoholic husband.
How to deal with an alcoholic husband?
1. You're not to be blamed for it
The most common mistake a wife often makes is that she starts blaming herself for her alcoholic husband.
Remember, you're not to be blamed for their habit. It's a disorder or an addiction that needs treatment than to just take the blame for.
Besides, alcoholic people need reasons to blame people for their condition. So, they may play the trick with you. You're not to take it and should face it with confidence.
2. Hoping to control everything
It's a natural tendency to try and take control of the alcoholic husband in order to make things right. However, this might not be a good decision, ever.
In order of doing you, you might push your husband to loneliness, which eventually will lead to far more serious issues than now. So, instead of trying to take control of everything, just wait for them to accept that they have a problem and need help.
Reach out to rescue them only when they seek out help.
3. Hoping to cure the problem
When one starts living with a functioning alcoholic husband, they try to take control of situations, as mentioned above and behave as a counselor.
The only challenge that arises at that moment is neither your husband needs your help at that very moment nor you're a professional counselor. The worst you could do is take a place of a professional and try to look for solutions to 'cure' it.
Sadly, this will only make things worse, and nothing else. So, the advice here is to keep away from the situation and let things happen. When your partner will need help, they will reach out to you. And when they do, take them to the professional, instead of trying to make things right on your own.
4. Trying to cover up the entire situation
One of the major issues that you, as the wife of an alcoholic husband, may face is the awkward situations in public or family gathering. You may come across situations where things go beyond control and you might end up in an embarrassing situation.
The one thing that you would do at this point is going into denial mode. In the worst case, you would also want to avoid the situation as much as you can. However, this might give you peace of mind for a moment.
But, in the long run, the denial mode is not going to work, at all. So, accept the fact and learn to deal with it.
5. Accepting bad behavior
It is quite difficult to deal with alcoholic husband emotional abuse. One of such instances can be when they start behaving rudely under the influence of alcohol.
The things start with a small incident and can lead to bigger uncontrollable incidences that will only bring shame to you and your family.
The only way to stop this to happen is to let your husband know that you won't tolerate any unacceptable behavior of theirs under any circumstances. This message, when put right, will force them to be in their best good despite being overly drunk. They would know that their behavior will only add trouble than solving any problem.
It may be harsh but is needed.
6. Set limits
How to help an alcoholic husband?
Well, setting up limits for them. Indeed! When they don't have a limit, they will drink more than they need to and will surely be uncontrollable.
However, you can convince them to set certain limits to how much they should be drinking. This will help you keep them out of trouble and save you from an embarrassing situation.
Speak to them when they're sober and discuss about setting a limit to it. This must help.
7. Discuss the issue with him
When it comes to how to deal with an alcoholic husband in denial, speaking to them about the issue in length seems a better option.
Wondering how? Well, they're in denial because they believe they're not creating any problem due to over drinking.
Only when you will make them realize that it is a problem and it puts you in an awkward position afterward, they might understand the intensity of the issue and will look for a solution.
It's never easy to be with an alcoholic husband, but these things can surely help.
8. Never expect a change overnight
The worst expectation you as a wife to an alcoholic husband may have is to expect a change overnight. This isn't going to happen.
It's not a movie wherein things change quickly. It's real life and you mustn't give up so easily. You will have to work together, as a team, if you want to come out of the situation.
So, there will be relapses in the process, but you should keep on trying. Stand with them and help them overcome it.
Share this article on
Want to have a happier, healthier marriage?
If you feel disconnected or frustrated about the state of your marriage but want to avoid separation and/or divorce, the marriage.com course meant for married couples is an excellent resource to help you overcome the most challenging aspects of being married.
More On This Topic
Recent Articles
You May Also Like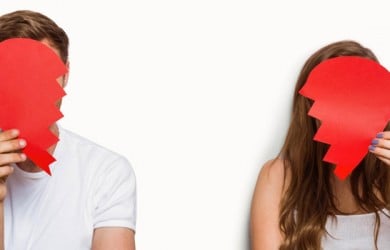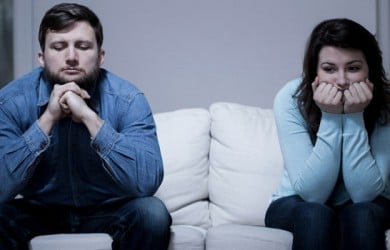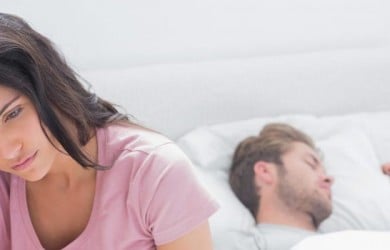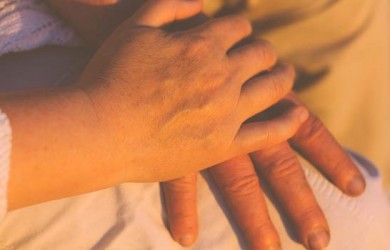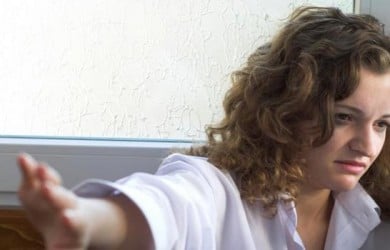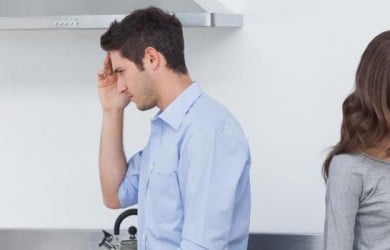 Popular Topics On Marriage Help