8 Things You Need to Know About Loving an Alcoholic
When in a relationship, people believe that your love will be put to the test.
This is true. We do our best to overcome these challenges and come out as a strong couple who have endured a lot.
Is loving an alcoholic considered a challenge, or is it a hopeless problem?
If you are in love with an alcoholic and you feel like your world is crumbling down, then maybe it's time to reassess the situation.
Is it possible to love an alcoholic?
Is loving an alcoholic even possible, and how do you love an alcoholic?
Each love story is different. Some people fall in love with each other before one of them turns into an alcoholic, while some, despite the signs, still fall in love and accept the other person.
Just because someone is an alcoholic doesn't mean that no one would love them.
Some would ask, "Can alcoholics love?" and the answer is "Yes."
Now, the question here is how they maintain a healthy and fulfilling relationship when one is suffering from alcohol addiction.
Over the course of your relationship, even if you truly love your partner, it would be hard to build a healthy relationship with an alcoholic.
You can love a person battling alcohol addiction, but at what cost?
5 things you need to know if you're in love with an alcoholic
Some alcoholic relationships may start okay, but over time, realizations come in.
You may feel stressed, tired, and you think that loving an alcoholic may have been a bad decision. You want them to sober up, but in the process, you feel that you're losing yourself.
How do you regain control of your life when you feel lost?
Start with these some things that you need to know if you're loving an alcoholic person.
1. Don't feel guilty
Alcoholic behavior in relationships often includes blaming, and this results in guilt.
When you start feeling guilty or being blamed for your partner's alcoholic behavior, don't allow them to get to you.
Remember that your partner has a medical condition, and it's not your fault. Your partner's progress depends on their choice, not on your influence.
2. Don't find excuses for them
Loving an alcoholic can turn into codependency, and you might just find yourself finding excuses, telling lies, and covering for your partner.
It may look like you're doing this until they get better, but you are just enabling them. Don't do it.
Remember that by finding excuses for them, you're allowing them to succumb to their addiction.
3. You don't hold the cure
Being in love with an alcoholic might give you a false belief that you hold the key to influencing their change. Unfortunately, you don't hold the cure for this.
Alcohol use disorder (AUD) is viewed as a chronic and progressive illness that requires professional treatment. Choosing to quit alcohol abruptly can also have consequences, so the best course of action is to seek professional help.
What you can do is to offer support and care for the patient.
4. Don't expect too much
Alcoholic behavior in relationships can take a toll on you, and you might find yourself giving your partner an ultimatum.
However, asking them to stop abruptly isn't that easy. Quitting alcohol addiction is not as easy as telling yourself that you won't drink anymore.
If they promise and relapse, then you'd be disappointed. Better set realistic expectations and know that treating AUD is a long process.
5. Don't settle for the toxic effects of alcohol
Loving an alcoholic can result in a range of negative behaviors, including blame-shifting, cheating, anger, accusations, stealing, lying, and even abuse.
If you find yourself in this situation, it is understandable to question why an alcoholic cannot love you in the same way you love them.
Don't just feel bad about your situation. It's important to recognize that you do not have to tolerate this unacceptable behavior from your partner, regardless of how much you love them.
How to cope while loving an alcoholic: 5 ways
Coping with loving an alcoholic can be challenging.
However, there are several strategies that could help, and here are five of them:
1. Educate yourself
Be knowledgeable about alcohol addiction and understand the nature of the disease and how you can help your partner overcome it.
2. Know how to set boundaries
Learn to set healthy boundaries. These boundaries can help protect your well-being and prevent enabling or codependent behaviors. Be firm with them.
3. Seek professional help
Seek help from your family, friends, and support groups, and take relationship counseling sessions. Professional counseling can greatly help you navigate the challenges and emotions that you are experiencing.
4. Prioritize self-care
Remember not to lose yourself in the process of helping your partner. While loving an alcoholic, it is crucial to prioritize self-care. Go and exercise, have hobbies, and spend time with your supportive friends.
5. Encourage treatment
Now that you are knowledgeable about AUD, this is where encouragement comes in. Encouraging your partner to seek professional help and treatment for their alcoholism is vital.
Talk, commit, and support your partner through this process.
Why an alcoholic cannot love you back?
Loving an alcoholic is possible, but sometimes you can't help but think that your partner doesn't love you the same way you love them.
It's so hard to tell if they are capable of loving you back to the same degree because there's a lot going on in their lives.
An alcoholic will have a hard time prioritizing your relationship, and they might even experience abuse. Then there's cheating, spending problems, and so much more.
This makes the relationship unhealthy and toxic, and when you're in this type of relationship, you can't even tell if your partner loves you back.
In some cases, you might even question your own feelings for them.
Is it still possible to recover from infidelity and cheating?
Let a professional guide you. Steph Anya, LMFT, talks about how you can recover from such traumatic events.
In a nutshell
Loving an alcoholic is possible. Like many love stories, you wish to have a good and healthy relationship, but what if your love isn't enough?
When alcoholism takes over, then your relationship and individual lives suffer.
If you are in this situation, you can educate yourself, support and allow your partner to seek treatment. It's not too late to salvage the love and the person suffering from alcohol addiction. But it's also important to know when to give up.
Share this article on
Want to have a happier, healthier marriage?
If you feel disconnected or frustrated about the state of your marriage but want to avoid separation and/or divorce, the marriage.com course meant for married couples is an excellent resource to help you overcome the most challenging aspects of being married.
Learn More On This Topic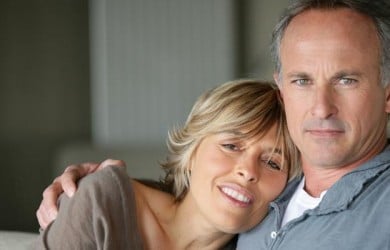 You May Also Like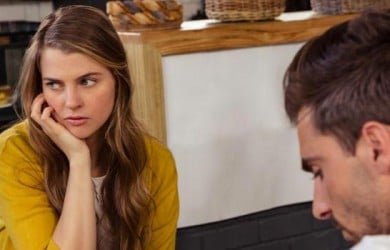 Popular Topics On Married Life