How to Deal with Issues While Dating a Functional Alcoholic
You've noticed that your partner drinks a lot. More than most people.
They seem to require alcohol for every date. Whether you are just cooking at home, spending a day at the beach, or meeting friends for board game night—they alway have to have a drink in their hand. In fact, you have never spent time with them when they haven't got some sort of alcoholic beverage at the ready.
Despite their drinking, they hold down a job, go through their day like anyone else, and seem to be responsible and reliable. But you suspect that they are what is known as a functioning alcoholic.
Let's have a look at what that is and how you might approach dating a functional alcoholic-
What is a functional alcoholic ?
Functioning alcoholic definition- is a person who appears to be living a normal life but has an alcohol addiction.
They hold down a steady job and have ties with friends, family and their community. Yet they are dependent, some would say, addicted to alcohol.
When you are dating a functional alcoholic you don't see them rip-roaring drunk, or falling over from over-indulging, but they cannot go through their days without having alcohol in their system.
Don't ask them if they are addicted to alcohol
Part of the functional alcoholic's discourse is denial. So asking them if they think they have a problem with alcohol is pointless.
Here are some signs for you to look for when evaluating if you are dating a functional alcoholic:
They have to have at least three drinks a day.

They might ask you to cover for them when they've drunk so much they suffer the after-effects. This may be asking you to call their work to say they are sick and can't come in.
They might ask to borrow money from you because they've blown their budget on alcohol. They may forget commitments to you or others because of their drinking.
While they

love

a great social life, they do their serious drinking alone so they can hide the amount they drink daily.

Functional alcoholics are often moody and on edge, due to having to hide the need to drink, or the after-effects of having drunk.

When you comment or ask them to cut back on their drinking, they will accuse you of trying to control them, or say that you are the one with the problem, that it's "just a beer or two, no big deal"
Watch this video to learn more about the signs of functional alcoholics:

Alcoholism is a progressive addiction
You may think that "my partner is a functioning alcoholic" and there haven't been any repercussions that you have had to face so far.
When dating a functional alcoholic, you may love your partner so much that you may want to practice closing your eyes to the issue in front of you.
This can be easy to do, because perhaps right now their drinking has not yet reached the point where they are having critical consequences that affect their life.
You tell yourself they still have a job, a home, haven't been pulled over for any DUIs, and your relationship is pretty good.
You should know that as this disease progresses, your partner is likely to be faced with a downward spiral, which may include job loss, growing debt, health effects, and a deterioration of all of their relationships.
A relationship with an alcoholic can never remain problem free forever, no matter how your partner may be right now.
What not to do for your partner
Because you are dating a functional alcoholic whom you care for, you want to help. And it is natural to try and smooth things over for them. But be careful.
Do not do the following things, which only serve to enable their functional alcoholism:
Do not make up a story about why they cannot attend the event you two were supposed to go to. No "Oh, he's just not feeling well" when they are actually drunk.
When you are dating a functional alcoholic and you try to cover for them, this makes you a partner in their crime.
Do not pay for the consequences of their drunken behavior. Do not bail them out of jail, pay their traffic violations, or pick up the bar tab they were unable to cover.
This might seem inhumane but you need to take such strict measures when you are dating a functional alcoholic.
Does your partner vomit due to excess drinking? Make them clean it up when they sober up.

No sly innuendos about their drinking addiction, especially when dating a functional alcoholic. Passive-aggressive comments will not make them suddenly

deal with their problem

.
You want to stay fully honest in this relationship. If what they are doing is hurting you, tell them directly.
What you can do for them (and for yourself)
First, find yourself a support group. Contact your local chapter of AA to find a group specifically for partners of functional alcoholics.
Talk to your partner, but rehearse what you are going to say
Your words should come from a place of love and support, and not be accusatory or critical. When dating a functional alcoholic you have to be careful, otherwise, they can become staunchly defensive.
Be honest and keep things simple and short
The conversation should remain on-topic: you are hurting, the relationship is suffering, how can you both help with this addiction?
Reach out to a professional interventionist
There are people trained in organizing an intervention, which is where you and other persons affected and concerned about the functional alcoholic's behavior sit down with the alcoholic and express their worries.
A plan of action is offered to the alcoholic, likely to be rehabilitation or a detox facility. If you are dating a functional alcoholic it would seem like too much of a strict measure.
But you shouldn't wait before their habits wreck their life and your relationship before seeking help.
Remember to honor yourself
Many partners of functional alcoholics get caught up in the drama of the disease and become co-dependent. They place themselves in the role of a gatekeeper, or therapist, neither of which they are trained for.
They begin to neglect their own happiness, as they are so focused on the partner's issues.
When dating a functional alcoholic, you must take care of your health and happiness.
For your own sake, do not become that person dating a functional alcoholic who has devoted their life to reforming their partner. If your partner refuses to commit to getting help, you will want to take a deep look at the future of this relationship and how it will impact your life.
If you are getting more stress than benefit from it, time to separate and find someone who you do not have to take care of. You can always choose to stop dating an alcoholic.
Share this article on
Want to have a happier, healthier marriage?
If you feel disconnected or frustrated about the state of your marriage but want to avoid separation and/or divorce, the marriage.com course meant for married couples is an excellent resource to help you overcome the most challenging aspects of being married.
More On This Topic
You May Also Like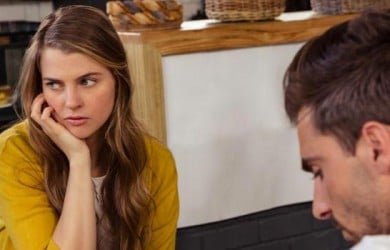 Popular Topics On Married Life