15 Signs He Is Cheating
If you are reading this, you are most likely facing a challenge of how to tell if your partner is cheating on you.
There are many ways an affair can present itself and various reasons why one might decide to cheat.
There are many signs of a cheating partner in a relationship that can provide some insight on how to find a cheater.
Please take a look at our selection of the top 15 signs of cheating.
1. Bizzare shifts in schedule
Although having changes in their schedule could be a byproduct of too much work, this might be one of the signs your man or your woman is cheating on you.
If they cannot provide a reasonable explanation for this and offer no valid arguments, it might be one of the signs your partner is cheating on you.
2. The repetitive dropping off the face of the Earth
Looking for sure shot signs your husband is cheating on you?
If there is no acceptable clarification, this is one of the most conclusive signs he is cheating on you.
Additionally, if they are using work as an excuse, this can be one of the signs your husband or wife is cheating with a coworker.
3. Paying more attention to their appearance
Although you always thought their wardrobe needed a change, you are puzzled as to why they decided to do it now?
They are more attentive to what they wear and how they look, and you are beginning to wonder if it might be one of the signs of a cheater.
4. Being secretive with his screens
Until recently, your partner left their phone anywhere and didn't care if it was on the charger close to you. However, as of lately, they always mind where they leave it.
You might notice they are taking it into the shower, asking when they left it, and replying to messages turning the screen away from you.
This could be one of the signs he is interested in someone else.
5. Changes in your sexual life and partner's sex attitude
When your partner suddenly has new moves in bed, changes their sex routine significantly, you might wonder if this is one of the signs he is cheating.
It could be, or they might have done some internet exploration in the desire to spice things up. So, how to know if he's cheating?
Talk about it and look for subtle signs of guilt or holes in their arguments. The more you know them, the easier you will be able to spot these discrepancies.
6. Financial trail of unexplained expenses
Is he cheating on me or simply making expenses he doesn't want me to know about?
Start by understanding what the expenses are and why he might be hiding them. Before you confront him or her with them, collect all the information you can safely and legally.
7. Avoiding emotional intimacy
When experiencing guilt, people act quite differently. Most often, people tend to shy away from the person they think they might be hurting.
If you can't find another explanation for why your partner is pulling away from you emotionally, you might want to reflect on various signs he is cheating.
Perhaps there is something else in play, like being unhappy or unsatisfied with the relationship, so try to understand it by talking.
If they are sharing what bothers them and are willing to work on the relationship, it might be that you just have drifted apart.
8. Asking for more privacy than usual
We all need privacy, and there is nothing wrong with having it. However, sudden changes or an increase in the need for privacy can be one of the signs he is cheating.
How to find out if he's cheating? Talk about it, and if there is no acceptable reason, give it some time.
They might be planning a surprise for you. If nothing like that happens, look at other signs he is cheating and examine how many of them he checks off from the list.
9. An unusual novel scent on clothes
Do their clothes smell different? Is there any lipstick or other marks on their clothes that might imply they have been close to someone?
This is just one of the signs he is cheating, so don't tear his eyes just yet. Look for other signs he is cheating before you confront him so you can get to the bottom.
10. Suddenly setting up passwords
Someone who has nothing to hide wouldn't set up passwords on all of their devices all of a sudden?
If they haven't had their phone locked before and they abruptly do, this might be one of the signs he is cheating.
Additionally, a daily change of the passwords could also fall into this category. Who needs to do it daily, and why?
11. Major mood swings and irritableness
When people do something, they dislike they feel guilty. Guilt is a strong emotion and can make a person quite irritable.
Are you having more fights than usual over seemingly little things that never bothered them before? Does your partner have major mood swings you can't explain, and they refuse to talk about it?
This might mean you are seeing one of the signs he is cheating on you.
12. Spending more time on their phone
Have they changed the amount of time they spend on their devices? Do they smile a lot when texting? Is their behavior different when they are on their phone?
This could mean they are dedicating more time to someone they like, or it might also mean they are cheating on you. Consider this to be one of the most relevant signs he is cheating.
A new study by psychology academics at The Open University revealed that online infidelity can be addictive, which just goes to show how much it can affect relationships.
13. Unexplained appreciation or affection towards you
Wondering, is he cheating on me? Look for unexplained signs of affection.
Again, guilt can work in mysterious ways making a person want to rectify the hurt they are imposing onto you (they know it, even if you don't).
The desire to repair what they have broken can be leading them to unexpectedly demonstrate how much you mean to them.
14. Their photos don't include you anymore
Asking yourself how to tell if your husband is cheating? Check their profiles on different social media and look to see if they are tagging you or including photos with you at all.
If they have and don't anymore, this could be one of the signs he is cheating.
15. You feel it in your gut
Let's face it. Anyone can google "signs he is cheating on me" and make sure to avoid them. So how to know for sure?
Sometimes you have to rely on your gut feeling. If your intuition has been useful, you might consider trusting it now and giving yourself time to figure out how to get to the truth.
Also watch: Renowned psychologist Ester Perel gives an insightful speech on affairs and reasons behind it in her famous Ted Talk.
Important considerations
These 15 signs he is cheating on you could all be checked off on the list, and yet he might not be cheating. These are typical signs your partner is cheating on you; however, they are not definite signs.
They only definitely show something that is happening in your relationship, and it requires some attention.
According to research, you are more likely to forgive your partner for cheating on you if you are satisfied with the relationship. Therefore, working on it and improving it pays off, no matter what.
Take these signs into account carefully and always consider additional factors that could be contributing to such behaviors in your partner. When looking for signs, he is cheating, always ask yourself:
"Why else could this be happening?"
Whatever it might be, it can be solved as long as you both want to work on it. Use the signs he is cheating as questions or clues, rather than definite answers. Don't forget – talk to your partner before making any conclusions.
Share this article on
Want to have a happier, healthier marriage?
If you feel disconnected or frustrated about the state of your marriage but want to avoid separation and/or divorce, the marriage.com course meant for married couples is an excellent resource to help you overcome the most challenging aspects of being married.
Learn More On This Topic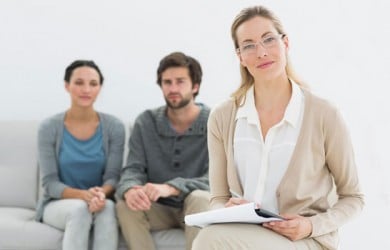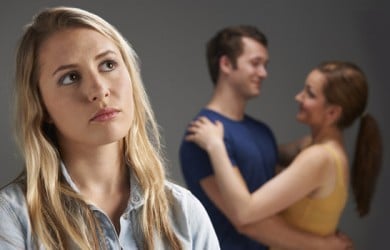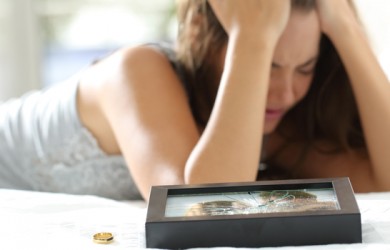 You May Also Like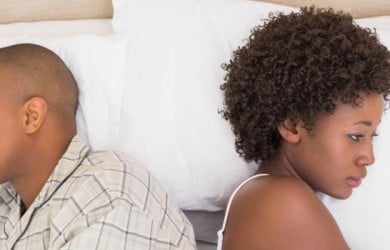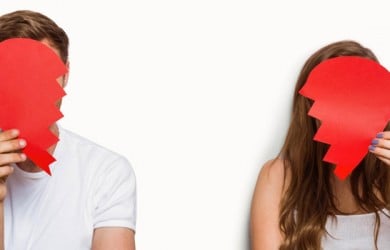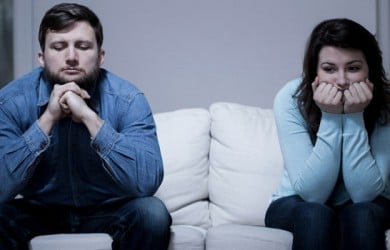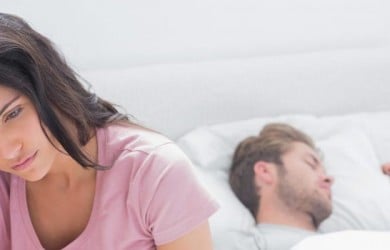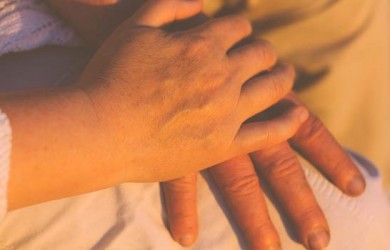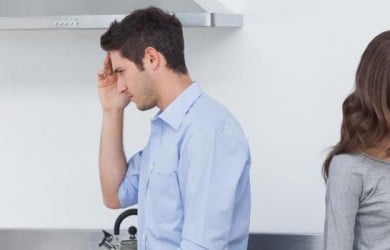 Popular Topics On Marriage Help