7 Steps to Overcome the Fear of Divorce
It's something that you've thought about for a long time. You've been dissatisfied with your marriage for years, yet when New Year's day comes around, there you are.
The fear of getting divorced or the idea of separating from him or her leaves you feeling a range of emotions from terrified to exhilarated. Very confusing, right?
There is nothing wrong with you
Try not to feel defeated and paralyzed by the fear of divorce. It can be a form of self-protection to keep you from making decisions before you are fully prepared.
Not only can a divorce confers risk for poor health outcomes, deciding to end a marriage is a psychologically, emotionally challenging experience.
The magnitude of the decision often creates intense anxiety, leading to varying degrees of denial, avoidance, shutdown, and paralysis—also known as 'staying put.'
There is a cost to doing nothing
Ironically, the same self-protective reaction to thoughts of leaving the marriage can ultimately lead to harmful effects on you and your psyche.
Pushing down your inner voice will take a toll on you, and the effects of your divorce phobia show up in time.
Just how do they show up?
It can be in the form of depression, apathy, anger, hopelessness, and despair. To avoid these unpleasant feelings, our defense systems can get creative, and often self-sabotaging fear of divorce.
This can be where infidelity, substance abuse, process addictions like porn and gambling, and other unhealthy behaviors can start.
These are all desperate attempts to make you feel better again, but they are self-defeating.
Underneath desperation is despair. Research has even highlighted that couples can strongly influence each other's mental and physical health.
Hence, those who are living in a marriage that is toxic or unfulfilling in a deep way are in pain. The despair can only go on for so long before something gives.
Try something different.
Before you become any more affected by your fear of divorce, it's worth taking another approach.
A proactive, honest, and direct approach. With yourself and your partner.
There are steps to take when you've reached the tipping point. Only you know where that is, but if you see yourself in any of these descriptions, this may be the time to get real.
1. Face the truth
The energy you have spent trying to ignore your thoughts and feelings is draining. It is keeping you from having the most fulfilling life possible.
First, come clean with yourself. Just breathe into the message that your inner voice has been whispering – you are no longer able to sustain this marital relationship.
Look around – you're still here. The knowledge of your paralyzed by the fear of divorce is not going to kill you. Just face your truth … without judgment.
2. Shoot down the blaming, shaming, and fear-mongering voice
When you make space for your truth, it may immediately be shot down by another voice inside – the critic, or blamer.
Recognize that this voice has been part of what kept you from listening to your truth for so long.
Every time you began to even consider your feelings in the past, your critical voice smacked you down.
Now, you will have to take a look at your blamer. What is its purpose? To intimidate you into submission? Are your ideas about leaving your marriage that dangerous? To whom?
It's important to do some reality testing on this nasty little tyrant. Practice steps 1 and 2 as needed.
3. Write down your truth
Use an online journal with a password, to keep it 100% confidential and safe.
When we write our innermost thoughts and feelings about the fear of divorce, no matter how scary, they become less intimidating. They also become more real.
Allow yourself to dream about what your life would be like if you did take action. Don't let yourself veer into fear-based thinking about your feelings, for once.
You can go back and erase, but your wisest self already saw what you wrote. There's no going back on that one.
Stand in your truth. Practice doing this right before you fall asleep and let yourself marinate in it all night.
4. Talk about your fear of divorce
Talk to someone who is a natural part of your life, someone you know you can trust. Bring the truth into your life by sharing it with a trusted colleague, friend, sister, brother, or neighbor.
Your truth has probably been buried for a long time. If this is difficult, you may have been trying to live up to a certain image – the perfect mom, wife, husband, son, business person, etc.
There is no perfect. Try letting the mask down, and you will be surprised at the love that people will show you.
Also watch: How to tell your spouse you want a divorce.

5. Stop engaging in those desperate compensatory behaviors
If you were staying up late at night and eating a gallon of ice cream, or drinking a bottle of wine, or having an affair with your dentist, compulsively shopping online, or getting sucked into porn, stop it now.
If allowed to continue, this behavior has the potential to take on a life of its own. If it hasn't already. This desperate reaction to your anxiety about leaving your marriage is only keeping you stuck.
Get help if you need to. Some professionals specialize in every one of these issues. Use the internet to find one, or ask around for referrals.
6. Share your truest thoughts and feelings with your spouse
If your fear of divorce is inhibiting you from sharing your thoughts and feelings with your spouse, being fully transparent, because you suspect your spouse is a narcissist, or a highly reactive drama queen/king, talk with a professional first.
In most other cases, have your truth scripted out, to avoid becoming redirected, or even worse, paralyzed in the conversation.
Be prepared for his or her challenges to your conclusion that the marriage is over for you. Remember, he or she is not in the same emotional space as you.
Be ready for an attack on you, because he or she will likely interpret your feelings as a sign that they've done something wrong.
You can reassure your spouse that, although the marriage is not one person's sole responsibility, you accept responsibility for how you feel now.
This conversation will be the opening of a door for you. You've spoken your truth now, unapologetically and without shame or blame.
Unless this conversation has the effect of changing your outlook on your marriage, and it sometimes does, there is no going back. If that is the case with you, the next step is essential.
7. Give your partner some time
Give your spouse the time to digest and process what you shared with him or her, that you want to end your marriage.
Realize that no amount of time will help him or her reach the same emotional resolution you have. You have grieved the loss of what you'd hoped for in your marriage – he or she has not.
You have suffered by hiding the truth from your spouse, others, and, most importantly, yourself.
You've possibly harmed yourself by engaging in desperate behavior to keep the anger, sadness, fear, and regret about your marriage from eating you alive.
Share this article on
Want to have a happier, healthier marriage?
If you feel disconnected or frustrated about the state of your marriage but want to avoid separation and/or divorce, the marriage.com course meant for married couples is an excellent resource to help you overcome the most challenging aspects of being married.
Learn More On This Topic
You May Also Like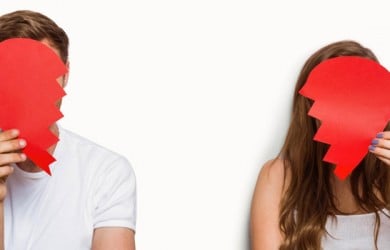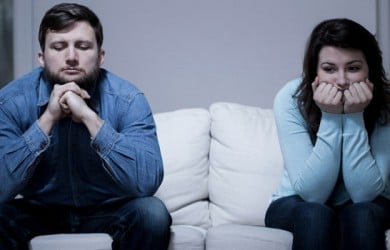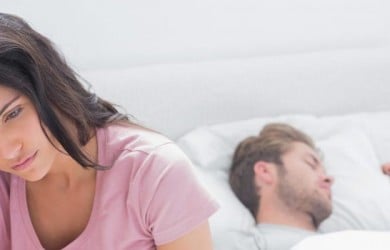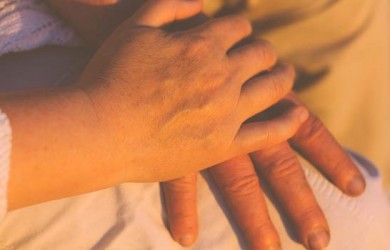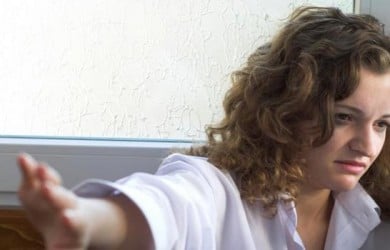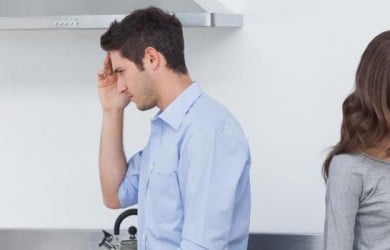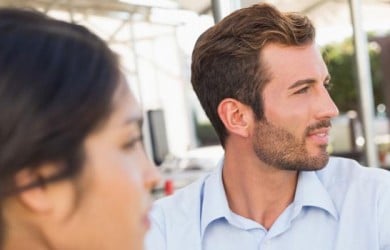 Popular Topics On Marriage Help