How to get over infidelity pain: 25 Useful Tips
Although this might sound controversial, knowing how to get over infidelity pain in a marriage or an intimate relationship is a life-saving skill you should pick up. If proper measures are not taken, the pain of infidelity can linger for years.
Considering the alarming rate at which people can get cheated on, discovering how to get past infidelity will first protect you from hurting for too long before it starts benefiting anyone else – even a partner that has cheated on you.
The feelings of betrayal that follow infidelity can be excruciatingly painful. If you're looking for how to let go of the pain caused by infidelity, this article will equip you with 25 sure-fire strategies you can implement today to heal from the past.
Let's get started, shall we?
How do you get over the pain of infidelity?
With over 54% of American adults who have ever been in monogamous relationships reporting that they've been cheated on at some point, knowing how to get over infidelity pain becomes increasingly important.
Your knee-jerk reaction to infidelity would be to lash out at your partner. You may find yourself getting into constant fights with them, getting aggressive, or avoiding them altogether.
Infidelity is usually the revelation of an underlying problem in your relationship, one that has been neglected over time. The first step to getting over infidelity is to identify the underlying cause and trash it out immediately.
Then again, mending a broken relationship takes time and consistent work. One second, you're convinced you're over the pain, and the next second, you break down in tears again. It is only normal to feel betrayed at these times.
Therefore, the process of getting over infidelity is a process of healing. To be successful, here are 25 steps you can follow now.
23 effective steps to get over infidelity pain
"Can you get over infidelity?"
While this can be challenging, a categorical answer is "yes, you can." However, you must be willing to give it all you've got. Here's how to get over infidelity pain and start your journey to fixing your relationship again.
1. Recognize the reasons
As we already mentioned, infidelity is usually the result of underlying causes. Infidelity can indicate that there are issues in the marriage that need to be addressed. Figure out where you and your partner went wrong and fix those issues before trying to take any further steps.
It is critical to view infidelity as a symptom of something lacking in the relationship itself. Infidelity will be easier to avoid in the future if you can identify what is missing and fill that emptiness immediately.
Related Reading: 

How to Recognize and Overcome a Struggling Relationship
2. You may need to make a decision
Studies show that cheating can cause symptoms similar to post-traumatic stress. These can mentally and emotionally wreck the other partner in a relationship. If you feel overwhelmed after being cheated on, just know that your feelings are valid.
Infidelity undermines the structure of trust in a relationship, which can threaten every other aspect of the relationship. It is tough not to live a paranoid life if you have been cheated on.
If you need to take a break from the relationship, so be it. If you need some time alone, feel free to do so. In any case, take a decision and feel free to stick to it.
Don't be bullied into letting go of your hurt or invalidating your feelings simply because your partner has mastered the art of talking their way out of anything.
3. Concentrate on improving yourself
Infidelity can seriously damage your self-esteem and cause you to doubt yourself. In addition to mending your relationship (if you consider that a priority), it is critical to focus on yourself.
This would be the perfect time to channel all the negative energy you may be feeling into achieving positive things. Get an extra degree if you must. Work toward your promotion at work. By all means, become a better version of yourself.
Make out time to engage in activities you love. Consider working out, spending time with family and friends, reading, etc. These can help you disconnect from relationship problems and recenter for a while.
4. Grieve
How to let go of pain caused by infidelity? Grieve! When something terrible happens, one of the first things we desperately try to do is get through it. However, we are sometimes so focused on getting through it that we neglect to analyze our emotions.
How long does it usually take to recover from an affair?
It may take some time, but healing begins when you grieve.
Sometimes, instead of attempting to remedy the situation immediately, you should take a step back and grieve. If you don't, your unprocessed feelings might be projected onto your future relationships.
Related Reading: 

10 Things That Need to Happen When Grieving a Relationship
5. Determine your intention
Another way to get over infidelity pain is to establish intent. After getting hurt by a partner, ask yourself, "what now?"
Step away from the apologies that would be tumbling off your partner's lips like a never-closing faucet and ask yourself some pertinent questions, like;
Do I want to sort things out in this relationship?

Do any of us want out?

How do I intend to handle this?

Is fighting for this relationship really worth it?
These are some questions you should consider and answer for yourself. The answers you find will define if it makes any sense to remain in the relationship or not.
6. Acceptance
Acceptance is another crucial strategy you can employ when getting over infidelity. While it is difficult, accepting what has happened solves half of the problem. When you accept the issue, you stop wondering why and how it happened and, instead, focus on finding a solution.
7. Rebuild trust
As you figure out how to get over infidelity pain, work on repairing trust. Rebuilding burnt bridges will not happen overnight, and you may have to give it a lot of time. However, if you're determined to make it work, you (alongside your partner) can make it good.
Related Reading: 

16 Steps for How to Rebuild Trust in a Relationship
8. Embrace honesty
One of the best ways to get over infidelity is to learn how to be truthful to one another.
One of the most crucial things you can do to overcome the pain of infidelity in a relationship is to learn how to be honest and accountable moving forward.
The cheater and the spouse they cheated on should be very honest about what happened, how it happened, and their next steps as a couple.
The relationship is likely to suffer more harm if you do not communicate openly with each other.
9. Listen to what your partner has to say
It may be difficult, but you should allow your partner to share their side of the tale. Listen to them, determine if you want to continue the connection, and give it another attempt.
How to improve communication in your relationship? Take some help from this video:
10. Consider things carefully with your heart
It is not simple to rebuild a relationship after infidelity. This, however, doesn't make it impossible. With strong dedication, forgiveness, and the correct intent, you can make it work. Listen to your heart and ask yourself if you're willing to give it another go.
11. Remind yourself that it is not your fault
The fact that your partner cheated on you isn't your fault. It doesn't automatically mean that you're unattractive or unworthy. It could be a reflection of their internal struggles and may have nothing to do with you.
Concentrate on yourself and intentionally focus on getting better at everything you do. Yes, you may have contributed in one way or the other. But ultimately, cheating was their decision, not yours.
12. Avoid the blame game
Blaming yourself, your partner, or a third person is only a waste of time as it will not change anything. As much as possible, avoid playing the victim or wallowing in self-pity. It will simply make you feel more helpless and self-conscious.
Related Reading: 

How to Stop the Blame Game in Your Relationship
13. Keep your kids out
As you try to get over infidelity pain, please keep your children (if any) in the dark. This is a private matter between you and your partner, and it should not involve your children.
Even if you have decided to divorce, disclosing specifics about an affair would place your children in an impossible position where they have to take sides. This can lead to anxiety, depression, and other mental health challenges that you don't want them to face in the long run.
If you must, you can split amicably.
14. Don't make silly or rash decisions
After discovering that your partner has been unfaithful to you, you might feel the nudge to do something stupid – just to get back at them. As much as possible, avoid this temptation because it can lead to many things, including death.
If you believe you could physically harm yourself or someone else, get immediate medical attention.
15. Stay away for a while
The discovery of an affair can be traumatic. While you struggle to comprehend what has occurred, you may find yourself acting in unexpected ways. In the meantime, put some space between yourself and your partner.
Seize this opportunity to travel, check into hotels, or move back into your apartment (if you have your separate place). On the upside, you won't be the only one to do this, as surveys show that the percentage of American spouses living together has dropped to 50% in the last decade.
While at it, try to avoid emotionally charged conversations as you begin the healing process.
16. Talk to a competent therapist
Overcoming infidelity can be difficult, and it's usually best completed with the help of a qualified therapist. One of the most difficult aspects of dealing with infidelity in a relationship is differentiating your feelings of betrayal from the act of infidelity itself.
You must view the infidelity as an indication that something in your relationship needs to be investigated further. If you choose to stay with an infidel partner, it can take a long time to reestablish trust.
You must be able to forgive your partner, and your partner must be strong enough to accept the anger that will come their way. Seeing infidelity as a wake-up call can be a great motivator for positive change.
Couples therapy is one powerful way to sort through your emotions as a couple, identify the loopholes in your relationship, and kickstart your journey to complete healing – as individuals and as a couple.
17. Don't rush things
Even if you have a strong need to comprehend what has occurred, avoid delving into the intimate details of the affair too quickly. It may be hazardous to do so without the advice of an expert, such as a marriage counselor.
18. Be accountable for your actions
Accept responsibility for your conduct if you were the cheater. Stop the affair and all communication with the person you had an affair with. If the affair included a coworker, limit contact to business-related matters only. If that isn't feasible, consider taking up a new job.
On the flip side, you may be tempted to cheat on your spouse as payback (if you were the one who was cheated on). Please remember that two wrongs don't make a right. Instead, kill the idea and remind yourself to be a better person.
Related Reading: 

15 Easy Ways to Take More Accountability in Relationships
19. Get a support system
Now, more than ever before, you need the help of others to get through. Seek out nonjudgmental, understanding friends or family members for help. Spiritual leaders who have received marriage counseling training may also be useful.
Reading about the subject can be beneficial. Nevertheless, not all self-help books are equally beneficial. Request book recommendations from a marriage counselor or another professional whom you trust in their judgment.
20. Check yourself for STIs
This is an uncomfortable fact, but as you try to get over infidelity pain, ensure you're still clean. You don't want to wake up one day and discover that you have contracted an STD from a wandering partner.
Hence, as soon as you find out about your partner's infidelity, have yourself tested.
This is for your comfort and well-being.
21. Don't seek revenge
Being betrayed by your partner might make you angry. In your rage, your initial instinct may be to punish your mate by trash-talking them to friends (or worse, on social media). However, this can lead to a greater disaster for you in the future.
Then again, think twice before telling just any relative about your ordeal. They will almost certainly have strong feelings about whether you should leave or stay, and they may prod you to take action they feel is right, even when it isn't the best choice for you.
Keep the specifics hidden while you're deciding how to proceed.
22. Seek counseling from mutual support groups
When learning how to get over infidelity pain, don't try to deal with it on your own. Before you decide whether or not to dissolve your marriage, it's a good idea to consult with a support group and hear the stories of people who have survived what you are currently going through.
In addition to being relatable, these stories fill you with hope and a renewed sense of direction. They help you push on if you want to give your relationship another chance. Who knows? Your next bestie can even come from these groups.
You may ask inquiries and express your feelings to your spouse without losing your calm.
23. Make a sincere apology to yourselves
As you figure out how to get over infidelity pain, accept responsibility for your actions and be sincere about it. Recognize your errors without creating excuses for why you cheated or for why you pushed your partner away.
As much as possible, apologize to yourselves and ensure you're honest about it. Kind words will help you heal faster in this case.
Related Reading: 

How to Apologize to Someone You Hurt?
Frequently Asked Questions
To help you figure out how to get over infidelity pain, we have answered some frequently asked questions on the subject. These should help dispel your fears (if you have any).
How long does the pain of infidelity last?
If you're wondering how long it takes to get over infidelity in a marriage, you should realize that it won't happen overnight or anytime soon.
Forgiveness and healing take time, and it requires effort and teamwork to conquer this enormous obstacle. It may be difficult, but it is not impossible. Then again, the amount of time required to get over infidelity pain depends on the individual in question.
Some people can get over their pain in a few days, while others may require months.
Is infidelity traumatizing?
Of course, it is as traumatizing as getting struck by shrapnel during a war.
Infidelity gives you the impression that you are not good enough. Your self-esteem plummets from a healthy level to close to zero. Your spouse met someone better and more appealing than you (at least, it feels that way). You feel like garbage, undeserving of being loved and unworthy of being accepted.
In addition, Infidelity can result in symptoms like post-traumatic stress disorders that weren't present before the affair. Flashbacks, nightmares, and obsessive thoughts about the event are all common symptoms that may follow infidelity.
You deserve to be healed!
Getting over infidelity can be a very difficult task. However, it all comes down to your desire to make things work with your spouse.
If your significant other has expressed remorse and is ready to do whatever it takes to fix your broken relationship, your relationship can still be salvaged – even though it may take some time for the dust to truly settle.
The goal is to avoid focusing on how long it takes to recover from infidelity and instead aim to improve communication and understanding. Do it correctly for a long enough period, and everything will fall into place.
While at it, consider seizing this opportunity to get professional help from a couples therapist. It will go a long way in straightening things out.
Share this article on
Want to have a happier, healthier marriage?
If you feel disconnected or frustrated about the state of your marriage but want to avoid separation and/or divorce, the marriage.com course meant for married couples is an excellent resource to help you overcome the most challenging aspects of being married.
More On This Topic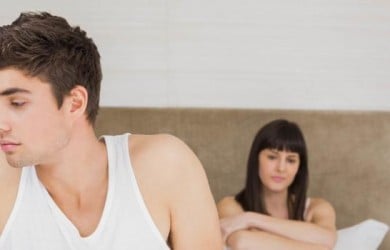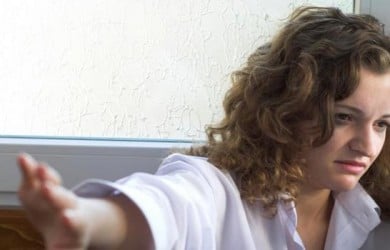 Recent Articles
You May Also Like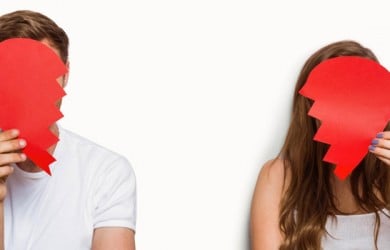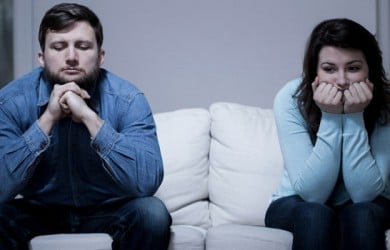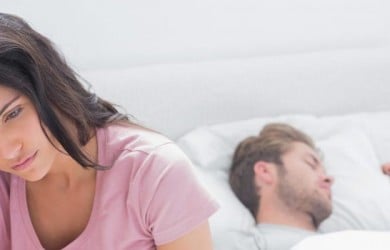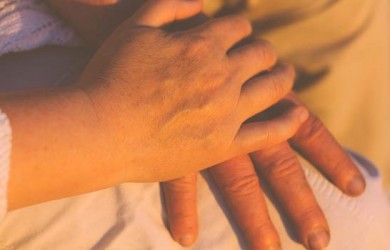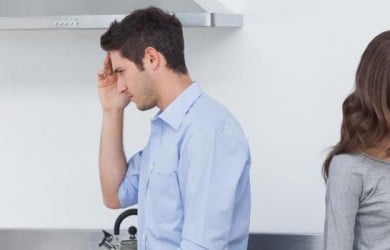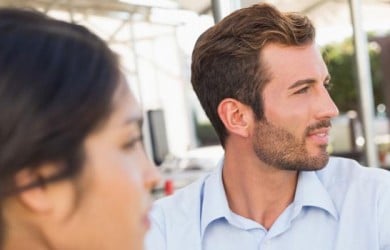 Popular Topics On Marriage Help