75+ Heartbreak Quotes to Help Ease Your Pain
It's better to have loved and lost than to have not loved at all. Try telling this to yourself when you have bleeding, broken heart torn into shreds and you will tear up.
However, heartbreaks and broken relationships are inevitable, sometimes due to unforeseen circumstances, the other times due to your own mistakes, lack of discretion, irreconcilable differences or things that are beyond your area of control.
75 heartbreak quotes to help ease your pain
The main takeaway from the heartbreaks is that you can either choose to grow enriched from the experience or delve deep into the depths of despair, clinging tenaciously to the irretrievable glory of a happy relationship that once was.
While letting go of someone you loved with all your heart and gusto is excruciatingly painful, it is the beauty of staying positive throughout that fallout, that makes that heartbreaking experience truly precious.
If you have hit an all-time low, trying to pick up the pieces of life after a heartbreak, here are bittersweet broken heart quotes to help you voice your pain and put things into perspective post a break-up.
You will never know the pain until you look into the eyes of someone you love, and they look away.
The worst feeling in the world is when you can't love anyone else because your heart still belongs to the one who broke it.

Crying is a way your eyes speak when your mouth can't explain how broken your heart is.

I think about you. But I don't say it anymore.

I gave you my heart, I just didn't expect to get it back in pieces.

You can't buy love, but you can pay heavily for it.
Sad broken heart quotes for someone you loved
Check out these sad broken heart quotes for times you miss the one you loved with all your heart:
You weren't just a star to me. You were my whole damn sky.

You left with my soul in your fists and my heart in your teeth, and I don't want either of them back.

You flew off with the wings of my heart and left me flightless.

What a painful thing to taste forever in the eyes of someone who doesn't see the same.

The saddest thing is to be a minute to someone when you've made them your eternity.

To fall in love is awfully simple, but to

fall out of love

is simply awful.
Quotes about broken hearts- wise words about heartbreak
Know these wise broken heart quotes and feeling broken quotes to help you keep your sanity in place when you are feeling low while missing the special one in your life:
Hearts are breakable. And I think even when you heal, you're never what you were before

The human heart is the only thing whose worth increases the more it is broken.

Sometimes you have to deprive someone of the pleasure of being with you so that they can realize how much they need you in their lives.

Two words. Three vowels. Four consonants. Seven letters. It can either cut you open to the core and leave you in ungodly pain or it can free your soul and lift a tremendous weight off your shoulders. The phrase is: It's over.

Lonely's a different kind of pain, it doesn't hurt as bad as heartbreak. I preferred it and embraced it 'cause I reckoned it was one or the other.
Related Reading: 

How to Deal With Heartbreak: 15 Ways to Move On
Depression quotes about sadness
Check out these heartbreak quotes related to depression and sadness:
If love is like driving a car, then I must be the worst driver in the world. I missed all the signs and ended up lost.

You gave up on me so easily.
I understand it, but I don't like it. I wish we could all be together like before: best friends, not heartbroken strangers.

Thinking of you is a poison I drink often.
22. I am hopelessly in love with a memory. An echo from another time, another place.
So it's true when all is said and done, grief is the price we pay for love.
Broken heart quotes and heartbroken sayings
A broken heart is difficult to heal. Check out some broken relationship quotes, broken marriage quotes and sayings about being heartbroken:
I am proud of my heart. It's been played, stabbed, cheated, burned and broken, but somehow still works.
There is something bleak and barren about a world that is missing the person who knows you best.

When someone you love becomes a memory, the memory becomes a treasure.

Unable are the loved to die. For love is immortality.

Those we love never truly leave us. There are things that death cannot touch.

And perhaps there is a limit to the grieving that the human heart can do. As when one adds salt to a tumbler of water, there comes a point where simply no more will be absorbed.

The shattering of a heart when being broken is the loudest quiet ever.
Healing quotes for your broken heart and soul saddest quotes
Everyone waits to heal from a broken heart. These broken heart healing quotes will definitely help:
No matter how hard your heart is broken, the world doesn't stop for your grief.

My feet will want to walk to where you are sleeping but I shall go on living.

will never regret you or say I wish I'd never met you. Because once upon a time you were exactly what I needed.

I will never regret loving you, only believing you loved me too.

anting her is hard to forget, loving her is hard to regret, losing her is hard to accept, but letting go is the most painful.

One day you'll finally see, your biggest mistake was not loving me.
Letting go quotes about heartbreak
Letting go after a breakup might seem difficult but it's important. These surviving a broken heart quotes and quotes about getting over heartbreak are sure to motivate you to let go:
Some of us think holding on makes us strong, but sometimes it is letting go.

The emotion that can break your heart is sometimes the very one that heals it.

Every time your heart is broken, a doorway cracks open to a world full of new beginnings, new opportunities.

Nothing helps a broken heart like having someone wonderful give you theirs.

Perhaps someday I'll crawl back home, beaten, defeated. But not as long as I can make stories out of my heartbreak, beauty out of sorrow.

Each night I put my head to my pillow I try to tell myself I'm strong because I've gone one more day without you.
Break up quotes about moving on
Do you wish to move on but feel stuck at a place after the break up. Here are a inspirational heartbreak quotes to your rescue:
Never allow someone to be your priority while allowing yourself to be their option.

You didn't break my heart; you freed it.

You can't have heartbreak without love. If your heart was really broken, then at least you know you really loved him.

The saddest thing about love is that not only the love cannot last forever, but even the heartbreak is soon forgotten.

I didn't lose you. You lost me. You'll search for me inside of everyone you're with and I won't be found.

Pain makes you stronger. Tears make you braver. Heartbreak makes you wiser.

Once you had put the pieces back together, even though you may look intact, you were never quite the same as you'd been before the fall.

Some people are going to leave, but that's not the end of your story. That's the end of their part in your story.
Related Reading

:

 6 Handy Tips to Help You With Moving on From a Relationship
Sad quotes that will mend a broken heart restore your pride
It's easy to lose self-esteem and question your worth. These quotes will help you gain your pride and confidence back:
I know my heart will never be the same, but I'm telling myself I'll be okay.

At your absolute best you still won't be good enough for the wrong person. At your worst, you'll be priceless to the right person.

Often what feels like the end of the world is really the rough beginning of a new pathway to a far better place.

One day you're going to remember me and how much I loved you. Then you're gonna hate yourself for letting me go.

A broken heart is just the growing pains necessary so that you can love more completely when the real thing comes along.
Sad broken heart quotes for her sad heart
Check out these quotes for her that you'll be able to relate to after the break up:
She didn't want love. She wanted to be loved. And that was entirely different.
Crying is a way your eyes speak when your mouth can't explain how broken your heart is.

I think about you. But I don't say it anymore.

I gave you my heart, I just didn't expect to get it back in pieces.

You can't buy love, but you can pay heavily for it.

You will never know true happiness until you have truly loved, and you will never understand what pain really is until you have lost it.
Related Reading: 

What to Do After a Breakup?
Depressing quotes for your broken heart and soul
If your heart is broken, know that you are not alone. These sad quotes will help you analyze what you are going through and give you some clarity:
Where you used to be, there is a hole in the world, which I find myself constantly walking around in the daytime, and falling in at night. I miss you like hell.

I don't know why they call it heartbreak. It feels like every other part of my body is broken too.

Loving you was like going to war; I never came back the same.

When your heart is broken, you plant seeds in the cracks and you pray for rain.

The saddest thing is to be a minute to someone when you've made them your eternity.

Love that remains longest in your heart is the one that is not returned.

A broken heart is the worst. It's like having broken ribs. Nobody can see it, but it hurts every time you breathe.

I gave you the best of me.

Out of the millions and millions of people that inhabit this planet, he is one of the tiny few I can never have.

If love is like driving a car, then I must be the worst driver in the world. I missed all the signs and ended up lost.
Sad quotes about broken heart for her and him
Check out these deep heart pain quotes and heartbreak pain quotes for him and her about relationship break ups:
Only time can heal your broken heart. Just as only time can heal his broken arms and legs.

The cure for a broken heart is simple, my lady. A hot bath and a good night's sleep.

It's hard asking someone with a broken heart to fall in love again.

This time I wouldn't forget him, because I couldn't ever forgive him—for breaking my heart twice.

I wish I were a little girl again because skinned knees are easier to fix than a broken heart.

Sometimes it takes a heartbreak to shake us awake and help us see we are worth so much more than we're settling for.

The clouds wept when my heart sang a song of sorrow.

Letting go means to come to the realization that some people are a part of your history but not a part of your destiny.

Those who do not know how to weep with their whole heart do not know how to laugh either.

In three words, I can sum up everything I've learned about life: It goes on.
Takeaway
It is never easy, even for the strongest and the resilient amongst us to escape unscathed from the hurt and the collateral damage a heartbreak ensues.
These heartbreak quotes are aimed at helping you find resonance with your pain and experience a sense of catharsis. In due course of time, you will be able to dust yourself and rise to walk the journey of self-discovery and other joys in life, once again.
Remember, this too shall pass.
Share this article on
Want to have a happier, healthier marriage?
If you feel disconnected or frustrated about the state of your marriage but want to avoid separation and/or divorce, the marriage.com course meant for married couples is an excellent resource to help you overcome the most challenging aspects of being married.
More On This Topic
You May Also Like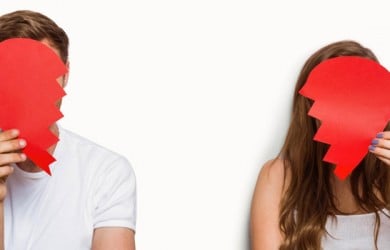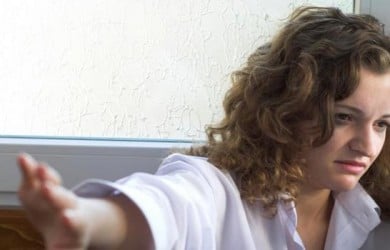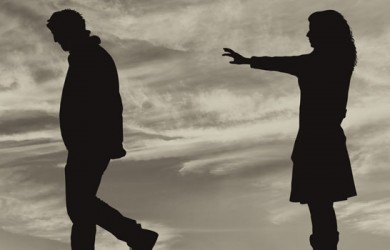 Popular Topics On Marriage Help