10 Things That Need to Happen When Grieving a Relationship
When it comes to grieving a relationship, certain things may be necessary to feel like yourself again and be able to move on properly. Here's a look at some ideas to consider.
What to do when you're grieving a relationship?
When you are wondering how to grieve a relationship, you first need to allow yourself to feel all the emotions you are experiencing. You don't need to ignore them since it can be helpful to work through these things so you can process the loss of the relationship.
Once you can get through these emotions, this can help you determine what you want to do next. In some cases, you may want to spend some time by yourself, and in other instances, you may wish to find a better match for you out there.
Stages of grieving a relationship
In terms of the steps to grieving a relationship, they are quite similar to the grief you may experience after the death of a loved one. While there are multiple theories regarding the stages of relationship grief, it is widely accepted that there are five stages of grief that a person may experience. These are denial, anger, bargaining, depression, and acceptance.
Keep in mind that not everyone will experience all of these steps, and they may not appear in your life in this order. It is thought that grief is different for everyone, depending on the individuals and their circumstances.
You don't have to feel bad, no matter how long it takes you to get over a relationship. This is especially true if you have just gotten out of a lengthy relationship since you spent so much time with this person. It can take some time to get used to them not being around anymore.
For more details on letting go after a relationship loss, watch this video:
10 things that must happen when you grieve a relationship
Once you are grieving the loss of a relationship, it is vital to address your own needs as you work through this process.
Anytime you are grieving a relationship, you may not feel your best, and it might take a while to feel like yourself again. Here are a few things you should consider, so you can move on after your relationship runs its course.
1. Talk to someone
Anytime you are grieving a breakup, you don't have to keep to yourself. It can be more helpful to talk to someone you can trust, who may provide advice, a kind word, or listen to you when you don't know who else to talk to about your relationship. If you have a solid support system, this is a time when you should think about leaning on them.
2. Take care of yourself
You must take care of yourself when grieving the loss of a love relationship. While you may not want to eat, shower, or even get out of bed, you must do these things since you must still address your needs and look after your health.
Even if you don't feel like doing anything, try to accomplish something daily. You may find that it gets easier after some time passes.
Related Reading: 

The 5 Pillars of Self-Care
3. Seek therapy
You might also wish to seek therapy when you are mourning a relationship. Working with a therapist may help you understand if you are experiencing grief or if you have become depressed while grieving a relationship.
Sometimes, a person goes through the grieving process and can move forward with their lives, but in other cases, they may experience a mental health concern.
In some cases, therapy can help you address this concern and treat it. Moreover, you can talk to a professional about what you have gone through, discuss the relationship that has just ended, and receive the best advice possible.
Related Reading: 

How to Find the Best Therapist- Expert Roundup
4. Stay busy
During the grieving process after a breakup, staying busy may also be necessary. You should try your best to set goals for yourself and meet them. If you don't know what to do to keep yourself busy, think about if you have ever wanted to learn a new skill or take up a hobby.
These may be ways to spend your time wisely when healing and you aren't sure what to do with yourself. You can also ask friends and family members for advice on activities to try.
5. Allow yourself to feel
Grieving a relationship involves allowing yourself to feel the emotions that are affecting you. While this may be painful, this can help you work through the grief and trauma that you may be experiencing when a relationship ends.
You can take all the time you need to work through these feelings and make sure to reach out for support from friends, family members, or even a mental health professional if you feel like you need to.
6. Stay positive
You must also do your best to stay positive when you are grieving a relationship. It may seem like you should be hard on yourself, but this is unlikely to help you work through this type of grief.
Instead, understand that you will be okay and find a new relationship to enjoy if this is what you want. You can also take this time to enjoy being single and doing everything you like to do.
7. Process your feelings
Processing your feelings is a little different than simply being able to feel them. For instance, when you process feelings while grieving a relationship, you may be able to understand some of the thought processes that occurred in your lost relationship.
In other words, in hindsight, red flags may be easier to spot, or you may remember that your pairing wasn't always equal. Research shows that if you can lessen your feelings of love for your ex, this may help you move forward in your life and process the stages of loss in a relationship more effectively.
8. Stick to a routine
Another way to spend your time when you are grieving is to stick to a routine. This means that you should concentrate on getting the things that you need to get done and focus on them. Perhaps you need to go to work, cook dinner, and want to read a few chapters of a book before bed.
Do your best to get all of these things accomplished, and it can keep your time occupied. When you have plenty to do, it will probably be more difficult for you to become depressed or be hard on yourself.
9. Stay social
Again, it would be best if you stayed social. Go around friends and family when you feel like it. They may be able to make you laugh and help you feel better about yourself.
You won't be spending your days worrying, feeling bad, or experiencing sadness at home by yourself. There's a chance you may even have fun.
10. Limit social media
Of course, even when you stay social, you may need to limit your time on social media. This is especially important if you have many mutual friends with your ex and don't want to see posts from any of these people.
Taking a break from social media sites can also help your mood. You can always go back to it when you feel better about your life and feel stronger about how you have worked through your grief.
Related Reading: 

The Harsh Truth About Social Media and Relationships' Codependency
The takeaway
The process of grieving a relationship will probably be different for everyone. This means there is no set time limit for when your grief will go away and that every person is likely to feel different during the process.
However, it doesn't matter what you feel since there are a few things you can do to work through this type of grief.
You should try your best to stay busy and distracted, which means spending your time doing things that need to get done or that you enjoy doing, hanging out with friends, and working with a therapist if you need to.
Overall, do your best to keep your spirits high during this trying process, and you may notice that you feel a bit better after a while.
Starting a new routine with yourself and trying new things can help you look forward to the future and a new relationship. Take all the time you need and be nice to yourself during this process.
Everyone will have a different timeline, so remember when you think you will never feel better. It can get easier, and you can be happy and in a relationship again.
Share this article on
Want to have a happier, healthier marriage?
If you feel disconnected or frustrated about the state of your marriage but want to avoid separation and/or divorce, the marriage.com course meant for married couples is an excellent resource to help you overcome the most challenging aspects of being married.
More On This Topic
You May Also Like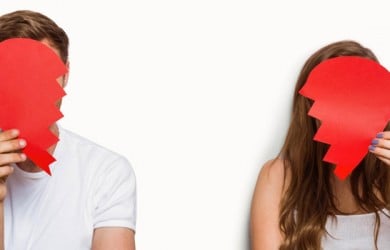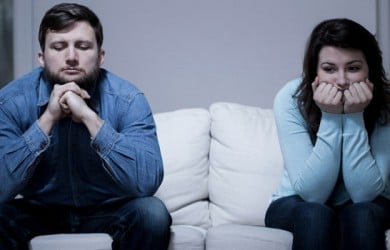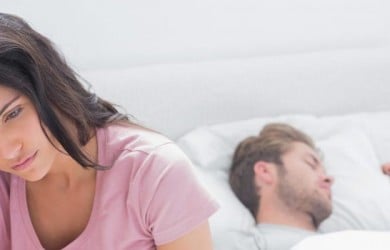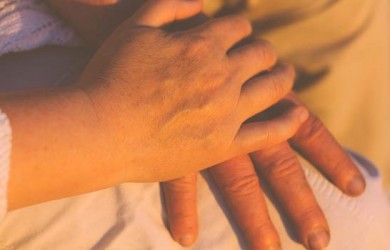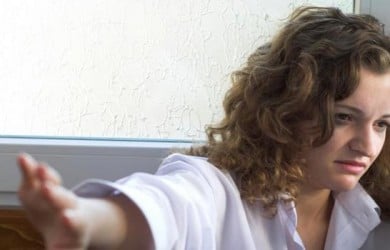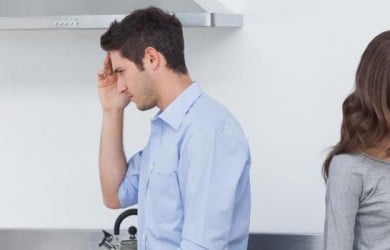 Popular Topics On Marriage Help