Are You Ready for Parenthood?
Making the decision of having a baby can be terrifying. I mean, how can you know for sure if you're ready?
It's surely not a matter of getting to a certain age or being in a specific time frame after your marriage, it's more a matter of the state of mind.
If you pay attention closely to your thoughts and actions, you might get an indication if you're ready or not. Of course, it's scary at first and you can never be 100% sure you're ready. But just like any other milestone in life, many people have gone through it and survived. And besides that, let's face it, having a baby is one of the most amazing miracles in life.
So, here are seven signs that can help you determine if you are ready to have a baby.
1. You know how to take good care of yourself
One of the most important things of being a caretaker is knowing how to take care of yourself first. Before having the responsibility of looking after another human being, you should make sure you're taking good care of yourself. A baby needs parents who are stable and healthy (both physically and emotionally). No matter how you look at it, there's no doubt that taking care of a baby is a lot of work. The lack of sleep, holding your baby and feeding can get very exhausting after a while. Therefore, it's highly important to be in good shape and to live a healthy lifestyle. Resting whenever you can and good nutrition play an important part of it, especially for the mother.
2. You're able to put other people's needs before yours
Can you be selfless? Can you give up on something you really want for the sake of someone else?
If the answers to these questions is a solid "yes", then you're capable of putting other people's needs before your own. Having a baby means that you'll sometimes need to give up your wants and needs for the benefit of your baby. Your child becomes your number one priority. For most people, this happens naturally, without having to decide to put your baby first. Every parent wants the best for their children.
3. You're open to a change in your lifestyle
Being a parent gives you the feeling of happiness and fulfillment. But it also means having to sacrifice some of the things you took for granted in your pre-baby life. Sleeping late, going out clubbing, or a spontaneous road trip is some of the things you'll have to give up on (at least for the first few years of parenthood).
The question is, are you willing to sacrifice old habits for new ones?
Keep in mind, it doesn't mean giving up on all the fun things! What it means is doing other family-friendly activities and maybe some extra planning.
4. You are a responsible human being
Being responsible means understanding that what you do and what you say will affect your baby's life (no pressure here).
Your baby will imitate your actions and will look up to you. That's why you should pay extra attention to your actions and your words.
Let's face it, raising a child is expensive. Being responsible also translates to having an order in your life, and being financially prepared for a child. If your current life situation is living from paycheck to paycheck, or you're in debt, it's probably best to wait until you get your act together. Start planning and saving up so that you're sure you're ready for the additional expenses.
5. You have a support system in place
I don't know many couples who made it through this incredible journey solely on their own. If you and your partner have close family members and friends who are willing to help you, you won't have to stress about having a baby as much.
Having someone close giving you great advice can be very helpful and soothing. Being a parent is like riding an emotional roller coaster and the support from your loved ones can make all the difference. It's what keeps you confident, secure and safe.
6. You have room in your heart and mind
If your job is very demanding, you have a large group of tight friends and you're still in the honeymoon phase with your partner, that might mean that right now you don't have enough emotional resources to invest in a baby.
A baby requires attention 24/7. If you feel that the other things in your life are keeping you preoccupied full-time, then you might not be ready for this kind of commitment yet.
As mentioned earlier, having a baby will change your lifestyle. You'll have less time to meet with friends and less time alone with your partner. So, if you feel you're not ready to compromise on those things yet, it's not the right time.
7. You start noticing babies everywhere
This is probably the most obvious sign there is. You start seeing babies everywhere you go. You pay attention to them and they even put a silly smile on your face as you walk by. If you have close friends or relatives that recently had a baby and you find yourself holding and playing with their baby, your conscious is trying to tell you something – you're ready for a baby. If you've read all these signs and felt a sense of identification with them (or with most of them), then you just might be ready to take the leap!
Share this article on
Want to have a happier, healthier marriage?
If you feel disconnected or frustrated about the state of your marriage but want to avoid separation and/or divorce, the marriage.com course meant for married couples is an excellent resource to help you overcome the most challenging aspects of being married.
Learn More On This Topic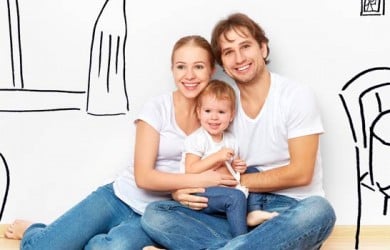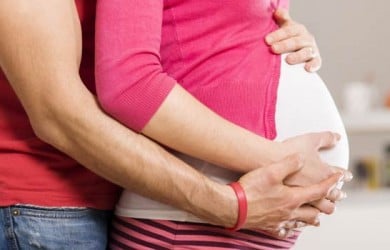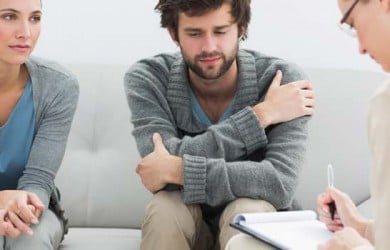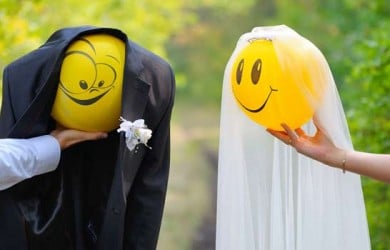 You May Also Like