15 Reasons for Extra Marital Sex
During most traditional church wedding ceremonies, the bride and groom vow "to forsake all others."
This is an easy promise to honor in the rosy days of a relationship when love is fresh and exciting.
Newlyweds are happy to pledge to sexual monogamy—after all, if they wanted to continue to play the field and see other people, they wouldn't be going to the altar, right?
But for many couples, the "monogamous" part of marriage can someday equal boredom and routine. Or, the person they fell in love with changed over the course of the marriage and sex is no longer exciting with them.
For whatever reason, extramarital sex is a reality for 60% of married couples in the United States. And that is probably a conservative estimate because many people do not wish to reveal that they are having an affair.
Also watch:
Key reasons why people indulge in an extramarital affair
1. The internet makes it much easier to find a new partner
Cheating on a spouse did, of course, occur prior to the internet, but it was more difficult to find a partner and set up assignations undetected.
You might fall in love with one of the people in your circle of friends, or a co-worker, and begin an affair with them, but maintaining the secrecy (and scheduling your private time with them) was hard work without a computer or cell phone.
Today, with dating sites such as Ashley Madison and many other similar sites cheating on your spouse has never been simpler. You can easily manage a double life using a secret email account and a second cell phone.
Technology has made it streamlined to keep an extramarital relationship hidden with very little effort.
2. Too much of sexual freedom
Younger people who are now marrying are coming into marriage having already had multiple partners before saying "I do." This makes it challenging for certain personality types to "settle" for one person after having had so much sexual freedom.
3. More opportunities to meet new people
People today travel much more for their work than they did 20 years ago. This affords them a greater opportunity to meet and work closely with other people who are far from their home base.
An affair would be easy to maintain since the common circle of friends would be separate and a double life facilitated.
The reasons for conducting an extramarital relationship are as varied as the individuals who are having these relationships. Let's hear from some people who have had, or are currently having extramarital sex.
Philip, 49, began an extramarital affair recently. "I've been married and faithful for 27 years. Monogamy was important for me, as I could not imagine hurting my wife.
But on my last birthday, I realized two things: I was going to turn fifty in one year, and, more importantly, my wife had lost interest in sex long ago, or for years she had been only going through the motions in bed, and then a couple of years ago she flat-out told me that she no longer wanted to have sex. Still, I never strayed.
I took my vows seriously. And then came my 49th birthday. And all of a sudden I began noticing how attractive some of my co-workers were. There was one that always flirted with me, but I never gave it a second thought (since she knew I was married). But one day, I flirted back. And the affair began.
Do I feel good about it? I don't like hiding this from my wife and I don't like the idea that I've broken my marriage vows. But damn, how long was I supposed to go without sex? At least now I'm not unhappy and resentful towards my wife when I am at home. I'm actually a nicer husband to her because I have a wonderful extramarital sex life."
Emma, 58, tells us how she began her latest extramarital affair. "I actually use a website dedicated to finding other married partners. I make sure the other person is as married as I am so that they don't fall in love with me or destroy their own marriage in order to be with me. That's not going to happen.
I love my husband and my family and have no intention of ruining all I have going on at home. But my husband lost interest in me years ago. I was feeling rejected, unattractive and ignored.
So I went on the website, found myself a lover who thinks I'm gorgeous and sexy and has helped restore my self-esteem. Does my husband suspect anything? I doubt it.
In any case, he has a wife now who is bouncing with happiness, takes better care of herself (I always want to look nice for my lover); I actually think the extramarital sex I'm having has been quite beneficial for my home life."
Brian, 55, did not have such a happy ending to his extramarital affair. "I'm not proud to admit that I had an extramarital affair. I thought I would be able to keep it on the down-low, you know? I can't even tell you why I started it in the first place.
I guess I was bored at home, bored of the same kind of sex, always Saturday night, never spontaneous. I read somewhere that men need variety; it's hard-wired into our brains. So I guess I justified my extramarital sex with that idea—it wasn't my fault, this is part of my genetic makeup.
Anyway, it was all good until the woman fell in love with me and demanded that I leave my wife. I didn't want to leave my marriage and I told her that. So she went and told my wife everything. My wife ended up leaving the marriage, so now I am all alone. No mistress. No wife.
And I ruined the best thing I ever had in life: my family. Was it worth it? Not at all. What I should have done was talk to my wife about my unhappiness with the routine of it all. She's a smart lady. I know that we could've worked on this together. But I did something stupid and now my life is a mess."
Shannon, 50, has an arrangement with her husband: "I have a lover who is not my husband, but my husband knows about him and in fact, condones the relationship. We have a unique situation in that my husband had a hang-gliding accident about 10 years ago.
It left him a paraplegic and unable to satisfy me sexually. I love my husband and would never leave him. Ever. I take care of him and I'm happy to do so, after all 'in sickness and in health,' right?
But I was 40 when this happened, just coming into my sexual prime. So we talked about some options, and we finally decided that allowing me to take on a lover—uniquely for sexual purposes, nothing more—was an acceptable choice for the two of us.
My lover knows the situation (I don't want this to sound like I am using him; he is happy to have this special role in my life) and, well, it works for all of us. Of course, we aren't open about this because our families are pretty conservative, and besides, it's nobody's business but our own."
Let's look at some interesting data-based statistics from the world of extra-marital affairs.
39% of women cheated on their partner because they were bored with their sex life, vs. 25% of men.
53% of women have cheated on their partner more than once, vs. 68% of men.
74% of women cheated on their partner due to problems in the relationship, vs. 48% of men.
44% of women cheated on their partner with someone who their partner knows, vs. 21% of men.
4. Attractiveness, and not just physical attractiveness
A cheater is more likely someone who is attractive inside and outside.
They have good social currency, are financially able to spend money on the person with whom they are having extramarital sex, and have successful careers.
Basically, the more in demand the person is, the more likely they are to cheat. This is why we see so many Hollywood stars' marriages break up due to an extramarital affair.
5. They have more opportunity to cheat
They might travel for work or have built separate lives independent of their spouse.
Their friends' circles are different, their hobbies are different, the way they spend their weekends is different. The more opportunities a person has to have an extramarital affair, the more likely they are to do so.
6. They are risk-takers
People who have extramarital sex are risk-takers.
They know that there is a chance they could be caught, but they move forward with the opportunity regardless. Risk-taking behavior has a genetic component so if you see this in one area of a person's life (do they gamble? drive recklessly?) you may see it in their marital life, too.
7. They are in a position of power
Think Harvey Weinstein. People in positions of power are likely to cheat, and many subordinates are willing partners, thinking that sex will be a way for them to move up the professional ladder.
8. They have high sex drives
People with higher-than-average libidos are more likely to indulge in extramarital sex. It may be that their spouse is unable to satisfy them or provide "enough" sex for them, or it may be that they thrive on the variety which feeds into their libido. They may be addicted to the novelty and illicit behavior that extramarital sex provides.
9. Sense of entitlement
Again, think Harvey Weinstein. Powerful people think they can avail themselves of things that "normal" people would not have access too.
They take for granted that their spouse will close their eyes to the extramarital sex because she is not willing to risk her lifestyle or losing her powerful spouse.
10. Being under the influence of substances
When under the influence of substances, people have their inhibitions severely lowered. It becomes easier to indulge in the affair while intoxicated since the judgment is clouded and assessment of consequences is damaged.
While under the influence of alcohol, people feel stronger, braver, think they are better singers and their sexual appetite rises. Under the influence, one is no longer equipped with the rationale to determine if adultery is a good or a bad choice.
11. Previous infidelity transgressions
Partners who had an affair previously in the same or other relationships are more likely to repeat their transgression compared to the ones who were always faithful.
Furthermore, those who were in a relationship with the partner who cheated on them are also more likely to get a taste of adultery themselves. Call it sort of cosmical quid pro quo and emotional retribution, but it is an observed statistical occurrence conducted by a 2017 study.
12. Communication issues
The absence of open communication in relationships can cause people to feel alienated, forgotten, neglected and unsupported. Lack of communication tops the common causes of extramarital affairs.
In those cases, a partner who manages to get the support and develop communication with someone else is susceptible to cheating. An indifferent spouse, a shoulder to cry on, and a patient ear in that order, can be one of the causes of infidelity in relationships.
Feeling appreciated and noticed can be a path to falling in love and engaging in emotional and physical entanglement.
13. Retribution
After a fight and the outburst of anger and furiousness, a spouse could choose to be unfaithful out of malice. Vengeance and rage can drive a partner to adultery. That's one of the causes of infidelity.
Unlike the others, rage is an emotion which abates the fastest. Once the initial explosion is over, the spouse is likely to step away from the idea of adultery if they still have not done anything.
14. A way out of the relationship
Sometimes, when a partner wishes to leave the marriage, they do it by committing the unforgivable. In the eyes of the adulterer, this is like ripping off a bandaid.
Conversations are long and painful and often end with the decision of maintaining the relationship.
That, in the long run, is not a good solution unless followed by a set of actions and plans to alleviate the root causes of marriage disruption. Therefore, some partners choose to do the unforgivable to make sure there is no going back.
15. A passion lost
One of the greatest cohesives in any relationship is passion. It heats up and stirs up things and makes the relationship feel young, even after many decades.
However, passion is cultivated and maintained through effort. Partners can still love and respect each other and that can make things work, but a passion for each other keeps libido in check. Couples who haven't fostered and renewed their passion might start looking for it elsewhere. That answers why people have affairs.
What are some ways you might prevent infidelity, heading it off before it happens?
Sadly, if a person is determined to cheat, there is little a partner can do to stop or prevent them.
However, if the cheating is due to underlying problems in the relationship, start a conversation. Sometimes addressing the issues honestly is enough to keep things on the right track. Do not be afraid to open up the dialogue with something like "Hey honey. I'm sensing a little routine in our sex life.
Are you? Can we talk about some ways to shake things up in the bedroom? Because I'm totally open to doing some new things to keep us hot."
Couples that approach problems together, as a team and not as enemies going into a battle, are more likely to be able to find a successful resolution than couples who begin by throwing out accusations or blame.
Extramarital affairs are not an inevitable outcome of long-term marriages.
To keep your relationship healthy and protect it from affairs, keep lines of communication open with your partner. As soon as you sense there may be issues or any reasons for extramarital affairs, open up a dialogue.
Share this article on
Want to have a happier, healthier marriage?
If you feel disconnected or frustrated about the state of your marriage but want to avoid separation and/or divorce, the marriage.com course meant for married couples is an excellent resource to help you overcome the most challenging aspects of being married.
Learn More On This Topic
You May Also Like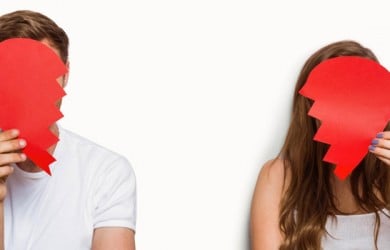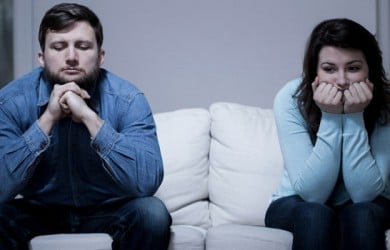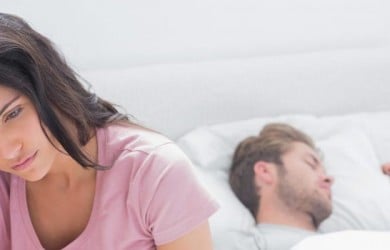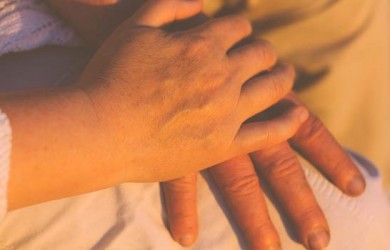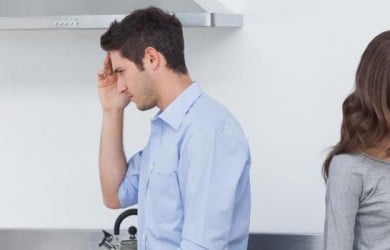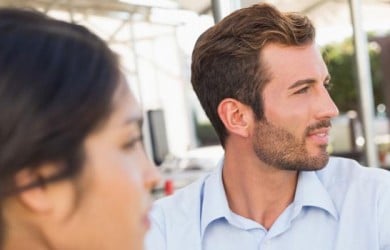 Recent Articles
Popular Topics On Marriage Help