A 5-Step Guide to Surviving Infidelity
So, your spouse cheated on you. You found out or they came out in the open and revealed this ugly truth to you. You're hurt big time. But now what? Is your marriage over? Surviving infidelity is not easy. So, how to get over an affair?
The answer to this question depends entirely on you. Are you dealing with physical or emotional infidelity here? For many, infidelity (or any kind) can be a deal-breaker and can completely shatter the relationship. But, it does not have to be that way. After a physical or an emotional affair recovery can be a strenuously long journey.
Many couples have successfully overcome and survived infidelity in their relationships because they wanted to, despite challenges that come in the way of coping with infidelity.
Can a relationship survive cheating?
Before we make headway to understand how to get over infidelity and how to rebuild trust in a marriage, it is important to know, "Can a marriage survive infidelity?"
An affair doesn't necessarily mean a relationship has gone to dogs.
Post infidelity, some marriages can survive the onslaught of cheating, while other relationships are not meant to be salvaged. Some couples can move past it. While others crumble. However, it takes a lot of work.
A marriage can be saved if couples are willing to put in the required work, commit to complete honesty, and make a resolution to stop cheating altogether while seeking therapy to process infidelity and rebuild trust after cheating.
Infidelity recovery stages
On how to recover from infidelity, it is crucial to understand the different phases of recovery from a spouse's affair. Although the cheating spouse may express remorse and apologize, the betrayed spouse goes through a series of difficult phases and hurt, before they can move on.
The shock phase where you are left in a state of complete denial, shock, loneliness, and deep betrayal. Your confidence hits an all-time low.
A see-saw of anger, fear, and grief. You grieve the earlier, happier version of your relationship.
You gain insight into how the affair happened, move beyond the blame-game, and make headway in the direction of surviving infidelity. You make a conscious and educated decision about the future of your relationship.
Couples therapy after infidelity can be very helpful in identifying distinct phases of recovery from an affair. The therapy will also cover the stages of your relationship, including the affair.
How to forgive infidelity and make a fresh start
If you love your spouse and want to approach the problem with the aim of healing yourself (and your marriage), then here are some tips for you for surviving infidelity in marriage and healing after an affair.
1. Refrain from punishing your partner
Getting cheated on and surviving infidelity can be a devastating experience. You hurt so bad. And of course, you're angry as well. So much that you want to hurt back and make them pay for doing this to you.
So, how to survive infidelity?
Realize that this is the moment you choose how you should feel and react. Saving marriage after infidelity comes with a multitude of difficult choices.
You can either be mean and vengeful, which will only widen the wound and add to the pain or you can be wise and try to get some insight into the real issue.
Do not use this as a time to punish your spouse for their acts; that will turn you into a permanent victim and create a power imbalance in the relationship.
On how to overcome infidelity, if you really wish to heal, you will have to forgive and change.
2. Recognize the unmet need

Unless your partner is a serial cheater, you're dealing with a relationship problem here.
Remember that there is no flaw in their character. Ask yourself what was your role in the affair. Perhaps somewhere there was an unmet need in your relationship — for love, affection, attention, validation of worth or anything else?
Perhaps it could be that they were simply not being heard and understood? Acknowledging the unmet need can be quite a (painful) revelation – that is when you know your own contribution to the extramarital affair.
Doing this is an important pointer in helping you both recover and heal while dealing with infidelity in the best way possible.
3. Replace anger with understanding
Recovering from infidelity is never easy. But it will happen in time (especially after you have acknowledged your own role). After all, know that whenever there is infidelity involved in a relationship, the non-cheating partner also plays a role in the drama.
For getting over infidelity, the repairs will only be possible when you both decide to share your respective responsibilities.

4. Refrain from bad-mouthing
Of course, after all the shock and trauma, you will feel the need to confide in a close friend or with family members. However, don't look at confiding into your close ones about your partner's betrayal as a way of surviving an affair or overcoming infidelity.
While recovering from an affair and healing from infidelity, you need support at this time and that is completely normal.
But if you intend on surviving infidelity in your marriage and work things out with your spouse, it may not be a great idea to divulge in all the dirty details and put them in a bad light. Eventually, everyone will question your motives for staying. And you don't want your relationship to be put out there for public judgment.
5. Remember the pain
We don't mean to say here that you must not let go of the past.
Forgiveness is very important but make sure to remember the pain in the end. Holding a grudge will destroy your relationship (you'd rather leave), but erasing the pain from your past will make the other person feel like it was an acceptable thing to do and leave it open for repetition. So remember this experience as part of your relationship's journey.
As horrid as it was, it was something the two of you got through together. Use the tips on how to deal with infidelity above for surviving infidelity in any relationship.
Share this article on
Want to have a happier, healthier marriage?
If you feel disconnected or frustrated about the state of your marriage but want to avoid separation and/or divorce, the marriage.com course meant for married couples is an excellent resource to help you overcome the most challenging aspects of being married.
Recent Articles
You May Also Like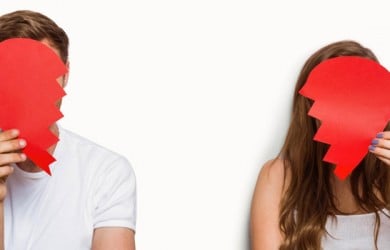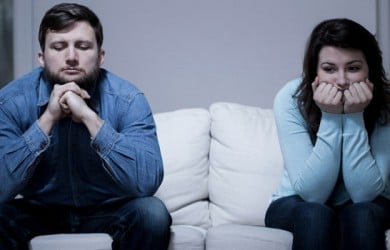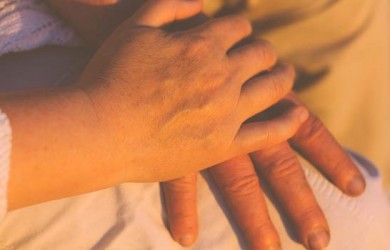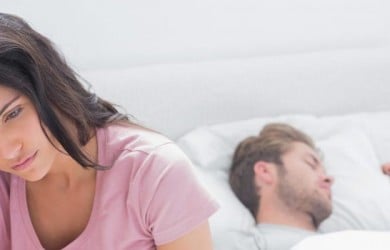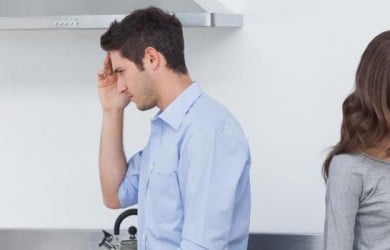 Popular Topics On Marriage Help