9 Tips for Coping With Wife's Affair
If your wife is having an affair, it feels like everything is falling apart. The foundation of your marriage is shaken, and it's completely normal to feel hurt, angry, betrayed, and very, very raw.
You might be asking yourself what to do now or how to deal with a cheating wife. You'll most likely be considering whether or not to leave your unfaithful wife.
It's hard to know what to do when you find out you've been cheated on. At the inception, however hard you try, you might find that you can't get over your wife's infidelity.
So, how to get over the wife's affair?
Getting over your wife's affair is going to be a herculean task. But, hold on to your hopes tightly.
Of course, you need time to process what has happened, and you need to be kind to yourself in order to move forward. But, if you have decided to stay back in the marriage, make sure to put in the best efforts.
Here are nine tips to put all your racing thoughts on coping with a cheating wife to rest. Use these essential pieces of advice for dealing with your wife's affair and supporting your healing process.
1. Don't make any quick decisions
When you first find out about your wife's affair, it's normal to react with "that's it, I'm leaving!" It's also reasonable to respond with, "I'll do anything to make this better."
The important thing is not to make any quick decisions.
Processing the emotional fallout of an affair takes time.
You'll need time to get calmer in your mind and work through all the intense emotions you're feeling. Only then can you get the clarity you need to decide on your future.
Work through the initial shock and betrayal first before trying to decide on what to do next.
2. Take good care of yourself
The stress of discovering infidelity takes a toll on your physical health as well as your emotional health. Now is the time to take good care of yourself physically.
That means eating healthy food, getting regular fresh air and exercise, and doing your best to get a good night's sleep.
You probably won't feel like doing any of those things right now, but they'll help you heal and reduce your stress so you can handle the situation better.
3. Accept your feelings
There are no "bad feelings." It's completely normal to feel everything from rage and grief to bitterness and despair or even hope.
Whatever you feel, accept it. It's normal to feel this way when you confront the harsh reality and affirm to yourself – my wife is having an affair!
It can help to keep a journal to express your feelings. Writing things down brings clarity that thinking or talking sometimes doesn't.
4. Seek professional help
Don't try to go through the pain of your wife's affair all by yourself. Whether you choose to see a therapist alone or go to couples' therapy with your wife, getting some professional help is a wise choice.
Therapists are trained to support you as you work through your feelings and figure out what you want and need in order to heal.
Seeking therapy for infidelity will help you get clarity on how to cope with a cheating wife.
5. Be honest
Be honest with yourself about your relationship. Ask yourself what you need in order to heal the relationship and get back to a point where you can trust your wife and enjoy her company.
Be honest with your wife, too. Let her know what you need.
You're going to have some hard discussions on your wife's affair, but complete honesty now is vital if you both want to move forward.
6. Keep up hobbies and friendships
Working through the aftermath of an affair can feel all-consuming.
It takes a lot of mental and emotional energy to process your feelings and talk to your wife about the affair and the future of your relationship.
Constant stress is bad for your mental and physical health.
Combat the effects by making time for positive activities and interactions.
Keep up with the hobbies you enjoy, or get out and exercise. You might not feel like it, but you'll be glad you did.
Keep up your friendships, too. You might not want to talk about your marriage problems to everyone (in fact, talking to too many people can make it harder to figure out what you need) but do confide in a trusted friend.
And even when you're not talking about your problems, being around good friends will support you and enliven your spirits.
7. Don't play the blame game
No matter what was going on in your marriage before your wife's affair, she still ultimately decided to go ahead with it.
Blaming yourself or her will only make things feel more hopeless and cause you more pain.
Blaming your wife won't help, either. Yes, she made a terrible decision, but the key to healing is dropping the blame game so you can focus on what you need right now.
The blame game is especially damaging if you want to save your marriage.
8. Give yourself time
It takes time to heal from infidelity. Don't expect to be over it in a week, a month, or even a year.
Basically, don't try to time your healing process.
Be honest with yourself and your wife, keep working through your feelings, and accept that it's going to take time.
Don't rush yourself. Let the process take as long as it needs to take.
9. Be open to forgiveness
Whether you decide to stay with your wife or not, forgiveness will help you heal and leave the affair's pain behind you.
Forgiveness doesn't mean condoning what happened.
It simply means letting it go, so it's no longer an open wound that continues to hurt you.
Watch this video to help you forgive your spouse after the affair.
Coping with your wife's affair is painful, and it can feel like there's no end in sight.
Take good care of your physical health and let yourself feel and express your feelings so you can start the healing process.
Share this article on
Want to have a happier, healthier marriage?
If you feel disconnected or frustrated about the state of your marriage but want to avoid separation and/or divorce, the marriage.com course meant for married couples is an excellent resource to help you overcome the most challenging aspects of being married.
More On This Topic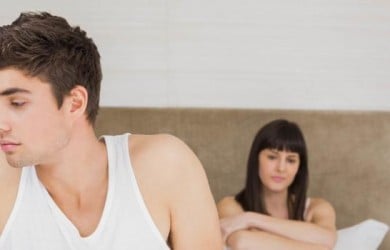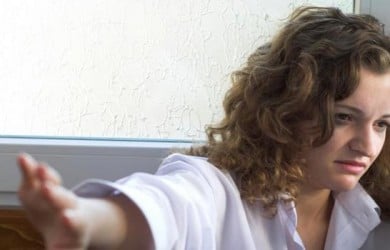 You May Also Like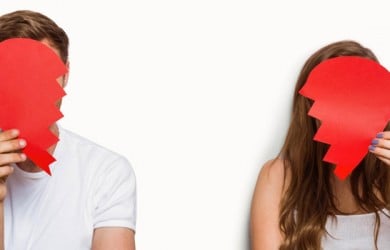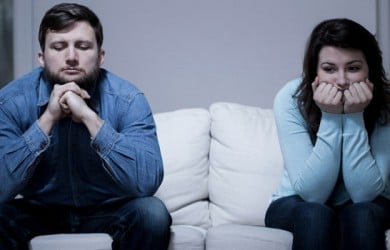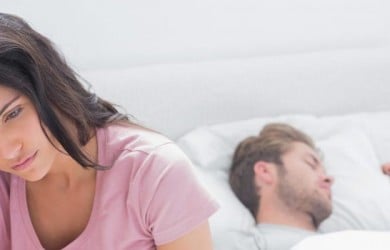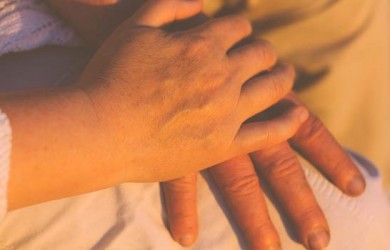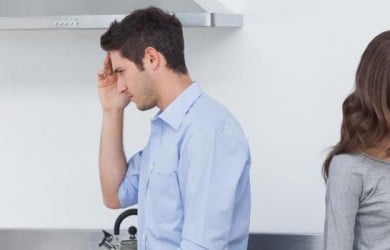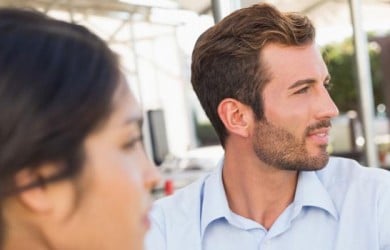 Popular Topics On Marriage Help