9 Practical Tips for Coping With Displaced Anger
Let's take the example of Emma, who is in a relationship with Chris. Lately, Chris has been facing a lot of stress at work and unknowingly takes his frustrations on Emma, causing her emotional pain. This is a classic example of displaced anger, which happens more often than we think.
As you read further, you will know why displaced anger occurs and how it affects relationships. But, most importantly, we'll discuss simple and compassionate ways to cope with this complex emotion, fostering healing and understanding in our connections.
What is displaced anger?
Let's start by going through the anger displacement definition. Displaced anger is a common emotional phenomenon where a person directs frustration, irritation, or rage toward someone or something unrelated to the actual cause of their distress.
Instead of confronting the source of their anger, individuals lash out at innocent parties, often those closest to them. This misplaced expression of emotions can lead to strained relationships, misunderstandings, and emotional turmoil for the person experiencing the anger and the recipient.
Frequent and intense outbursts, accompanied by physical symptoms like headaches and muscle tension, are some signs of displaced anger. Understanding the displaced anger meaning, the root causes of displaced anger, and learning healthy coping mechanisms are essential steps in managing this intense emotion and nurturing healthier interactions with others.
What causes displaced anger?
Displaced anger can arise from various underlying causes, often rooted in past experiences, emotional triggers, and individual coping mechanisms. Here are five common reasons that can lead to displacement disorder:
1. Emotional suppression
People may suppress their emotions, especially anger, due to societal norms or fear of confrontation. When anger remains unaddressed, it can build up over time and find an outlet in seemingly unrelated situations, resulting in displaced anger.
For example, someone conditioned to believe that expressing anger is unacceptable may unconsciously redirect their feelings towards a less intimidating target.
2. Transference
Displaced anger can occur through transference, where emotions from one context are shifted onto another person or situation. This often happens when individuals experience unresolved issues with authority figures, family members, or past relationships.
They may inadvertently transfer the feelings associated with those experiences onto their current relationships, unleashing displaced anger on their present loved ones.
3. Stress and pressure
High stress levels and pressure in personal or professional life can create a breeding ground for displacement aggression. Individuals overwhelmed by their responsibilities and unable to cope with the intensity of their emotions may involuntarily displace their anger onto others who become easy targets, like friends, partners, or colleagues.
4. Childhood trauma
Past traumatic experiences, especially during childhood, can profoundly impact emotional regulation in adulthood. Individuals who have endured neglect, abuse, or witnessed aggressive behavior may struggle to handle their emotions appropriately. Unresolved traumas may resurface during triggering situations, leading to displaced anger as a coping mechanism.
5. Frustration with powerlessness
Feeling powerless or unable to control a situation can be frustrating, which can lead to displaced anger. When individuals face challenges beyond their control, they may direct their anger toward those they perceive as vulnerable or less assertive.
You can see it as when workplace stress or external pressures are imposed on family members or friends.


7 damaging effects of displaced anger
The effects of displaced anger can be far-reaching, impacting individuals, relationships, and even the broader community. Understanding these consequences is vital in addressing and managing this emotional phenomenon:
1. Strained relationships
Displaced anger can cause significant strain in personal relationships. When one person directs their anger at an innocent party, it can lead to feelings of hurt, betrayal, and confusion. The recipient of the displaced anger may become resentful or defensive, further escalating tensions and creating distance between individuals.
2. Communication breakdown
Anger, when displaced, can cloud communication channels. Instead of addressing the real issues, individuals may engage in heated arguments, making it challenging to have constructive conversations. Misunderstandings may arise, and the core problems often remain unresolved.
3. Emotional toll
For the person experiencing displaced anger, the emotional toll can be immense. Guilt, shame, and regret may surface once they realize the harm caused to others. This can create a cycle of self-blame and further contribute to emotional distress.
4. Escalation of conflict
Displaced anger can fuel a vicious cycle of escalating conflict. As frustration is projected onto others, they may, in turn, react negatively, triggering even more anger. This may lead to a destructive pattern of conflict that can damage relationships and leave emotional scars.
5. Impact on mental health
Chronic displaced anger can take a toll on mental health. Individuals may experience increased anxiety, depression, and stress as they struggle to manage their emotions effectively. Persistent anger can also lead to physical health issues, such as high blood pressure and heart problems.
6. Repetitive patterns
If displaced anger remains unaddressed, it can become a repetitive pattern in a person's life. They may unknowingly repeat this behavior in various relationships and situations, perpetuating a cycle of negative emotions and damaged connections.
7. Negative social impact
Displaced anger not only affects individual relationships but can also have broader social repercussions. In extreme cases, it may lead to aggressive or violent behavior, posing risks to the safety and well-being of others.
8 ways displaced anger affects relationships
Displaced anger can have profound and detrimental effects on relationships, undermining the trust, intimacy, and emotional connection between individuals. Understanding how this phenomenon impacts relationships is crucial in navigating its complexities and fostering healthier interactions:
1. Erosion of trust
Trust erodes over time when one partner continuously directs anger at another. The recipient of displaced anger may feel betrayed and question the genuineness of their partner's emotions. This erosion of trust can create emotional distance and lead to a breakdown in communication.
2. Emotional distance
Displaced anger can create emotional distance between partners. The person experiencing the anger may struggle to open up and be vulnerable, fearing their emotions might trigger further outbursts.
Consequently, the other partner may feel shut out and emotionally disconnected.
3. Resentment and hurt
Constant exposure to displaced anger can breed resentment and hurt in the recipient. They may feel unjustly treated and unappreciated, leading to emotional pain and a sense of unworthiness within the relationship.
4. Destructive communication
In a relationship affected by displaced anger, communication often becomes destructive. Rather than addressing the root causes of the anger, partners may engage in heated arguments or employ passive-aggressive behavior, further intensifying conflicts.
5. Impact on intimacy
Intimacy, both emotional and physical, can suffer greatly when displaced anger is present. The emotional walls erected due to anger can hinder emotional vulnerability and affect the ability to connect intimately with one another.
6. Role reversal
In some cases, displaced anger can lead to role reversal, where the recipient of the anger assumes a caretaker or appeasing role to avoid confrontation. This unhealthy dynamic can breed codependency and further exacerbate the underlying issues.
7. Ineffective conflict resolution
Displaced anger hinders effective conflict resolution. Instead of addressing the real issues, conflicts may revolve around anger, leaving the core problems unresolved.
8. Impact on children and family
Displaced anger can extend beyond the romantic relationship and affect the broader family dynamics, especially if children are involved. Children exposed to parental displaced anger may experience emotional distress, leading to potential long-term consequences on their emotional well-being.
9 tips for coping with displaced anger
When anger is displaced, it can lead to misunderstandings, strained relationships, and internal turmoil. Coping with displaced anger is essential for maintaining emotional well-being and fostering healthier interactions with others. Know practical tips to help you manage displaced anger and cultivate a more peaceful and understanding mindset.
1. Identify the root cause
It is crucial to pinpoint the natural source of your frustrations to cope with displaced anger. Take a moment to reflect on recent events or triggers that might have contributed to your anger.
By recognizing the underlying cause, you can address the issue directly and avoid misplacing your anger onto others.
2. Practice mindfulness
Mindfulness is the art of staying present and completely aware of your thoughts, emotions, and bodily sensations.
Engaging in mindfulness exercises, like meditation or deep breathing, can assist you in becoming more attuned to your emotions. This heightened awareness allows you to recognize displaced anger as it arises, allowing you to respond more constructively.
Follow this study which examines the relationship between state mindfulness and its impact on reducing aggressiveness. The findings suggest that trait and state mindfulness contribute to lower aggressiveness by reducing anger rumination, as demonstrated through multilevel mediation analysis.
3. Express yourself calmly
When dealing with displaced anger, it's essential to communicate your feelings calmly and assertively. Avoid aggressive or passive-aggressive behavior that may escalate conflicts. Instead, use "I" statements to express your feelings without blaming or attacking others.
For instance, say, "I feel upset because of what happened," instead of, "You always make me angry when you do that."
4. Engage in physical activities
Physical activities can be an excellent outlet for releasing pent-up anger. Engaging in exercise, sports, or even walking can help you release tension and rechannel your emotions positively. The endorphins released during workout activities can also uplift your mood and reduce feelings of anger.
Read this study that investigates the effects of exercise on anger management. It explores how engaging in regular exercise can potentially help individuals manage their anger and reduce its intensity.
5. Seek support
Don't hesitate to contact friends, family, or a therapist when coping with displaced anger. Communicating your feelings to a person you trust can provide valuable insights and emotional support. A therapist can also help you explore the root causes of your anger and develop healthier coping strategies.
6. Practice empathy
When you feel anger bubbling up, take a moment to consider the other person's perspective. Practicing empathy allows you to understand their feelings and motivations better, which can defuse misplaced anger. Remember that everyone experiences their struggles, and reacting with empathy can lead to more productive conversations.
7. Implement stress-reduction techniques
Stress is often a significant contributor to displaced anger. Implementing stress-reduction techniques, such as yoga, progressive muscle relaxation, or spending time in nature, can help you manage stress levels more effectively. As stress decreases, the likelihood of displacing anger onto others diminishes.
8. Create a positive environment
Surround yourself with positivity to create a nurturing environment that promotes emotional well-being. Engage in exercises that bring you joy, cultivate hobbies, and spend time with supportive individuals. A positive environment can foster emotional resilience and reduce the likelihood of displacing anger onto others.
9. Take a break
If you find yourself struggling to manage displaced anger, don't hesitate to take a break from the situation or conversation. Stepping away temporarily can provide time for reflection and help you regain emotional balance before re-engaging more constructively.
Watch as Ryan Fowler, a clinical psychologist in New York City, explains the possible causes of anger and gives solutions regarding how to manage it effectively:
Commonly asked questions
Explore the differences between displaced and regular anger, the impact on behavior, how to deal with someone with displaced anger and common triggers for this emotional phenomenon.
How does displaced anger differ from regular anger?
Displaced anger occurs when an individual direct their anger towards someone or something unrelated to the cause of frustration. Conversely, regular anger is a natural emotional response to a specific situation or trigger.
You can try going through this study that explores individual differences in anger and displaced aggression, focusing on the influence of metacognitive beliefs and anger rumination.
It investigates how metacognitive beliefs, such as beliefs about thoughts and rumination tendencies, can affect the expression of anger in displaced ways. The research aims to shed light on the underlying cognitive processes contributing to aggressive behaviors.
How displaced anger affects behavior?
Displaced anger can lead to miscommunications, strained relationships, and increased emotional turmoil. It may cause individuals to lash out or exhibit aggressive behavior towards others not responsible for their initial frustration.
Can someone with anger issues change?
Yes, individuals with anger issues can change with the proper support, self-awareness, and commitment to personal growth. Seeking professional help and adopting healthier coping mechanisms can be instrumental in managing anger issues.
Are displaced anger and misplaced anger the same thing?
Yes, displaced anger and misplaced anger are synonymous terms. They both describe the psychological phenomenon where an individual directs their anger toward someone or something unrelated to the root cause of their frustration.
This misdirection can lead to inappropriate emotional reactions and strained relationships. Understanding this concept is crucial for individuals seeking to manage their anger more effectively and improve their emotional well-being.
What are some common triggers for displaced anger?
Common triggers for displaced anger include stress, unresolved past traumas, feelings of powerlessness, and an accumulation of smaller frustrations that culminate in an inappropriate emotional response.
Don't let your anger control your thoughts!
Understanding displaced anger disorder and its impact on behavior is essential for fostering healthier interactions with others.
With self-awareness and effective coping strategies, individuals can manage their anger constructively and improve their emotional well-being. Seeking professional aid and support from loved ones can be vital in this change and personal growth journey.
Share this article on
Want to have a happier, healthier marriage?
If you feel disconnected or frustrated about the state of your marriage but want to avoid separation and/or divorce, the marriage.com course meant for married couples is an excellent resource to help you overcome the most challenging aspects of being married.
Learn More On This Topic
You May Also Like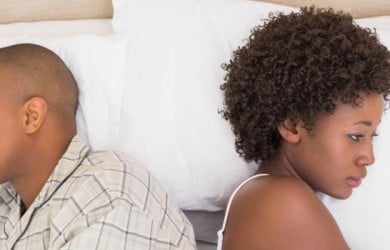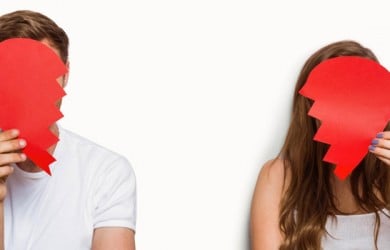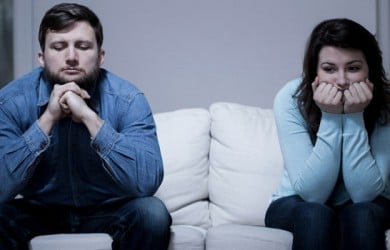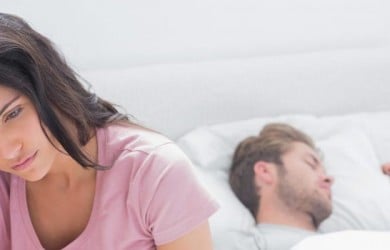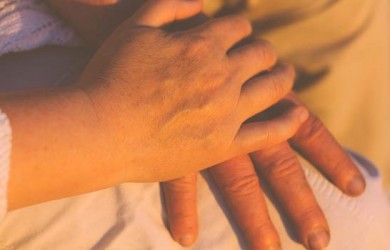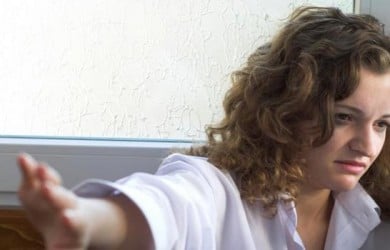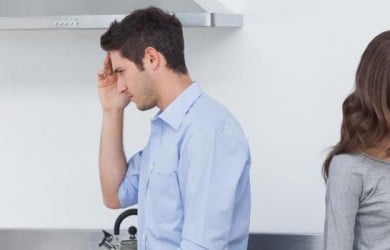 Popular Topics On Marriage Help